Historic stained glass in the kitchen? A bell tower with views of downtown Chicago? Yeah, we'd go for that.
It may sound too good (or, well, bizarre) to be true. But for one family, it's a pretty sweet reality.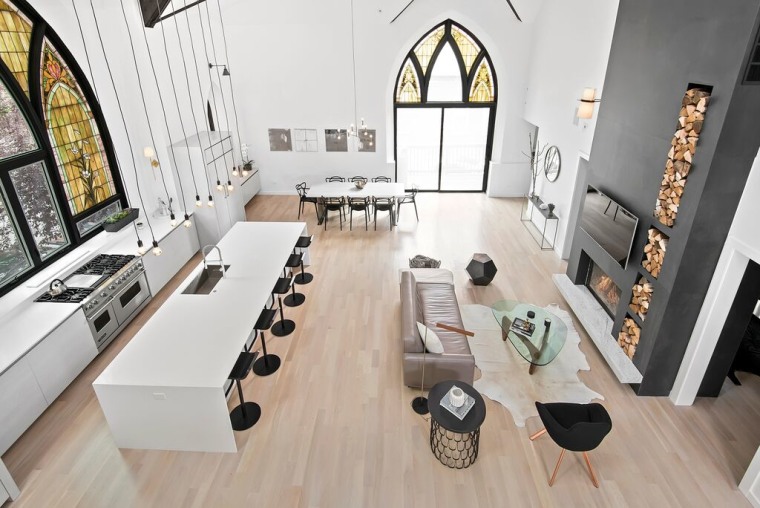 Linc Thelen Design and Scrafano Architects recently transformed a 5,500-square-foot church into a home for a busy family of five.
RELATED: Look inside this home that was once a chapel.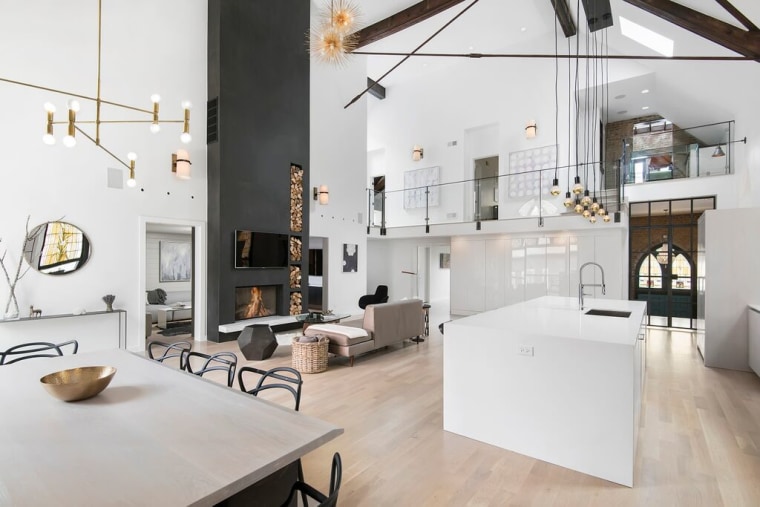 To create the new space, the design firm brightened up the structure with light, neutral colors and added eclectic furniture, hip accent pieces, and modern light fixtures. The home now boasts seven bedrooms, six bathrooms, and a great room with ceiling heights soaring at 25 feet.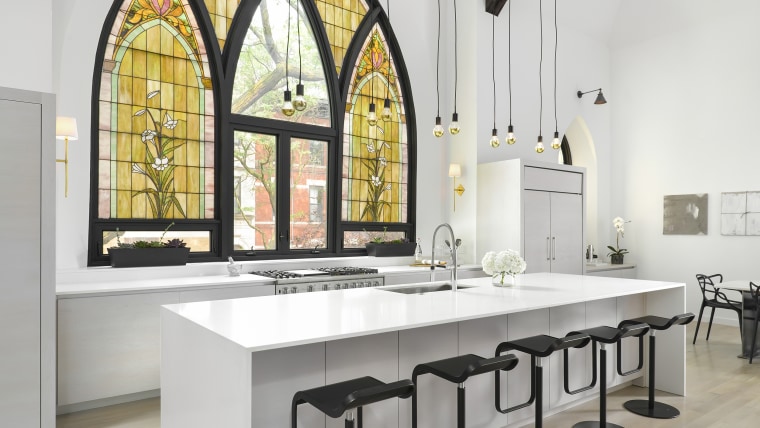 The kitchen features hickory wood cabinetry, white quartz countertops and white oak flooring with a custom white-wash stain. Meanwhile, the living room's got a see-through fireplace, hanging pendants and a steel industrial door.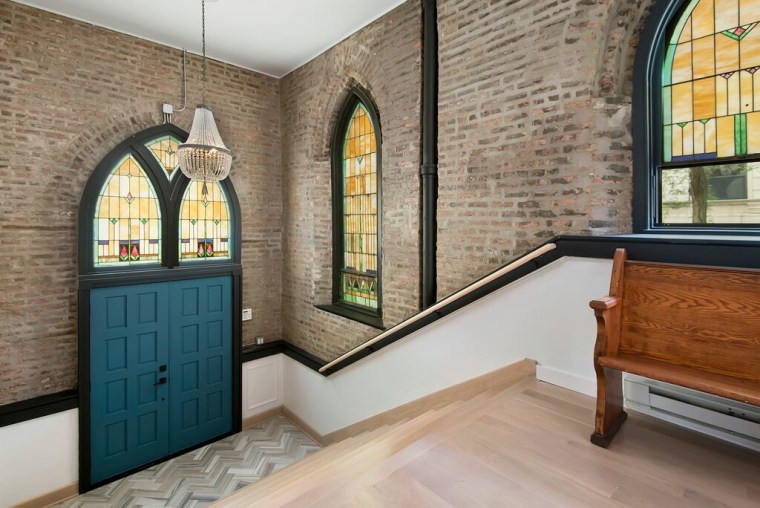 Of course, many historic details of the church were kept intact, too, such as the original stained glass windows, a soaring bell tower, enviable exposed brickwork and ceiling turnbuckles.
Check out more of our favorite images from the stylish abode below.