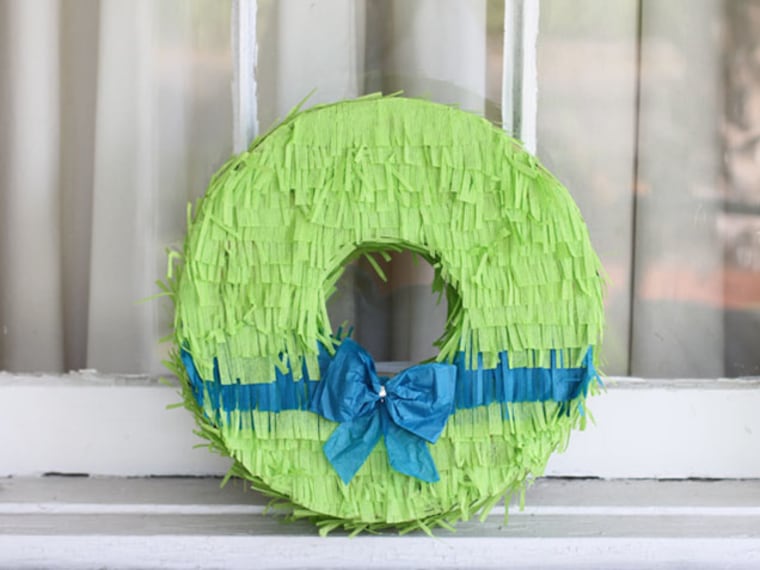 Decorate for the holidays with a festive wreath that you can use year after year. This fringed holiday decoration works well on a front door, resting on a fireplace mantle or displayed on a bookshelf. You can even cut a secret compartment in it, like a piñata, to hide small holiday gifts or candy.

What you'll need: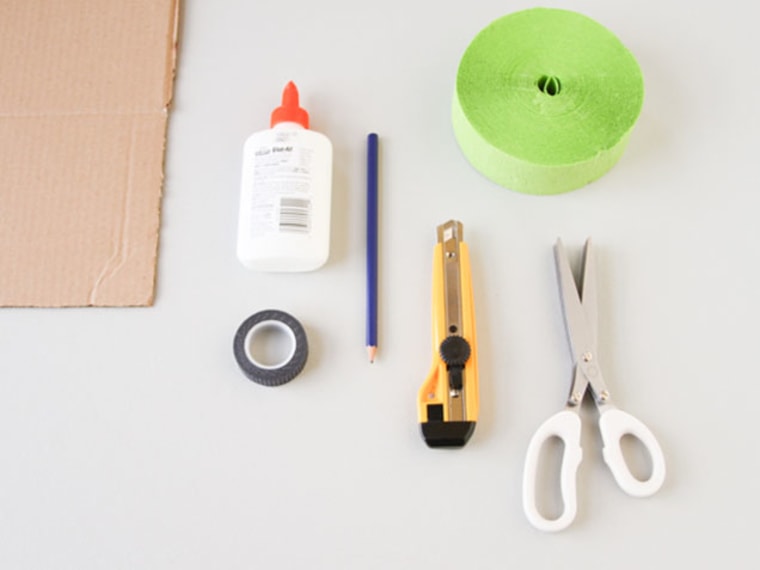 Cardboard

Masking tape

Pencil

Fringe scissors

Xacto knife

Tissue paper and/or crepe paper

Glue

Step 1: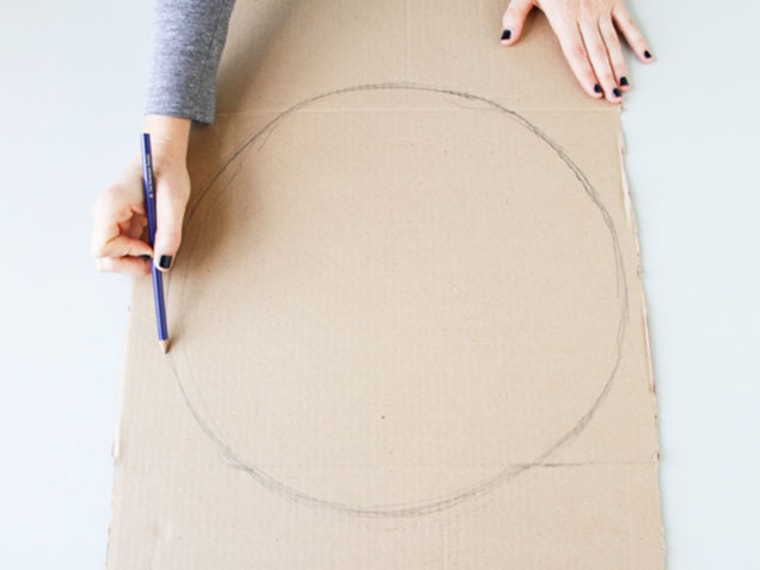 Start by drawing and cutting out two identical wreath shapes from scrap pieces of cardboard. The wreath shape is simply a larger circle with a smaller circle cut in the center of it, almost resembling a doughnut shape.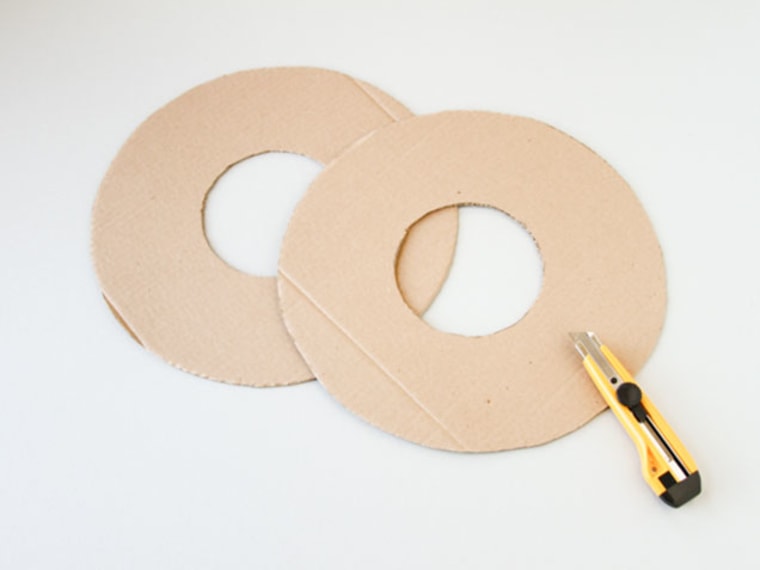 Step 2: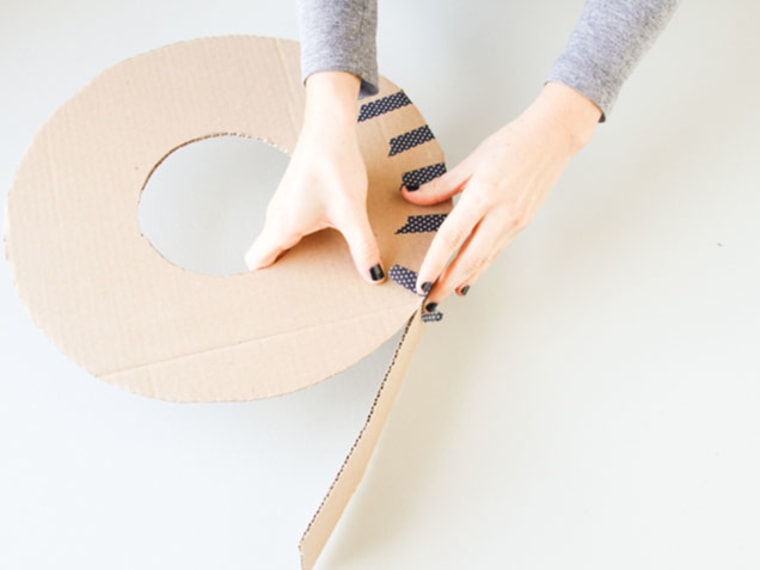 Next, cut three inch wide strips of cardboard and attach them to the circles with tape, to create a three dimensional wreath. *This part of the process will go much more quickly if you have a friend to help.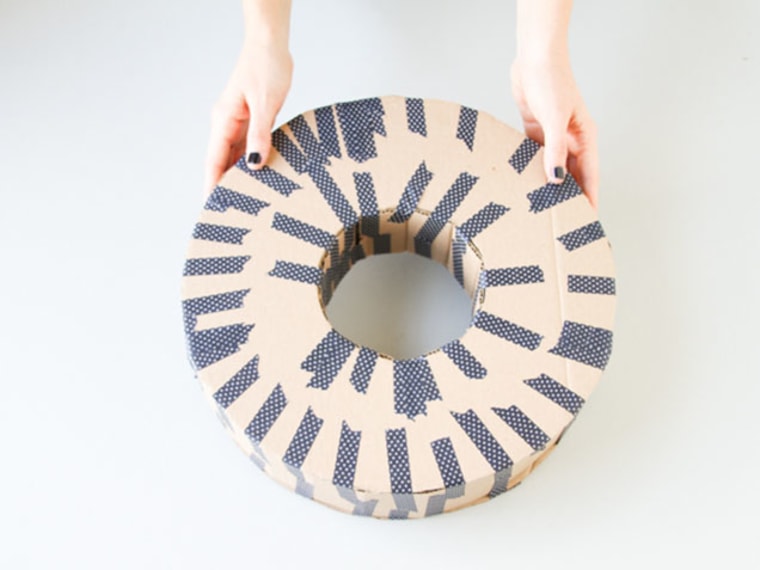 Step 3: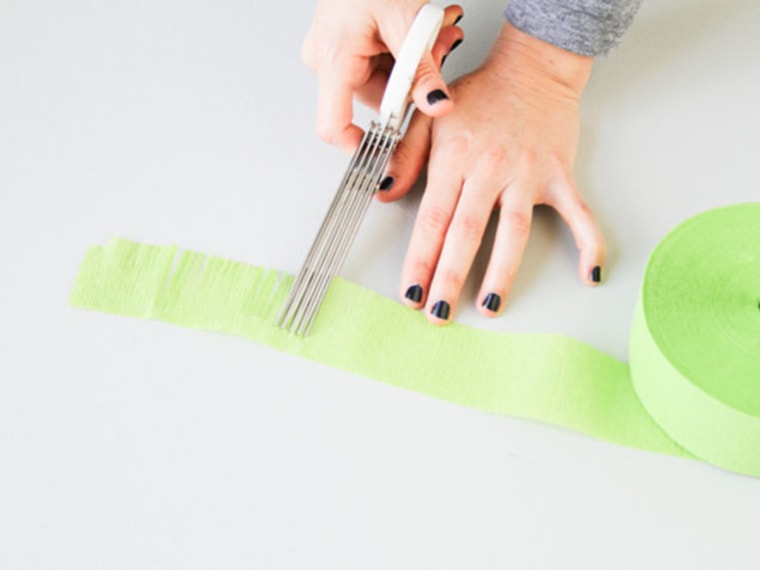 Once the final wreath shape has been created, it is time to add the fringe. Using a pair of fringe scissors, cut strips of tissue or crepe paper and cut fringe about three-quarters of the way up.

Step 4: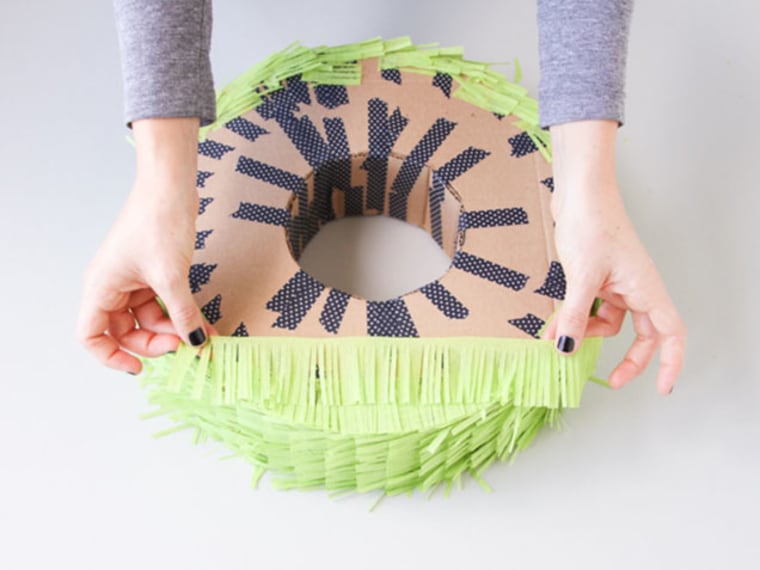 Then start attaching the fringe strips to the wreath with a thin bead of glue, at the very top of each strip of fringe. *The sides of this wreath were done first, before adding the longer fringe strips to the front and back.

Step 5: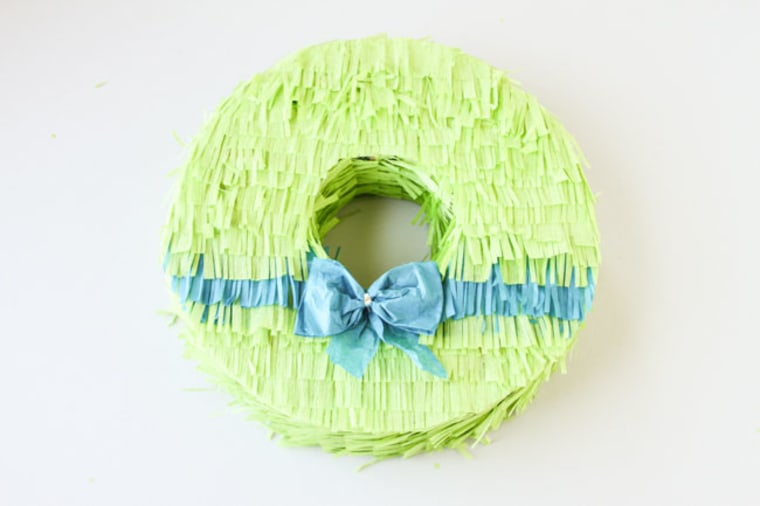 Once all the strips have been added, add decorative elements like a tissue paper bow or tiny ornaments to finish the wreath.

You're done!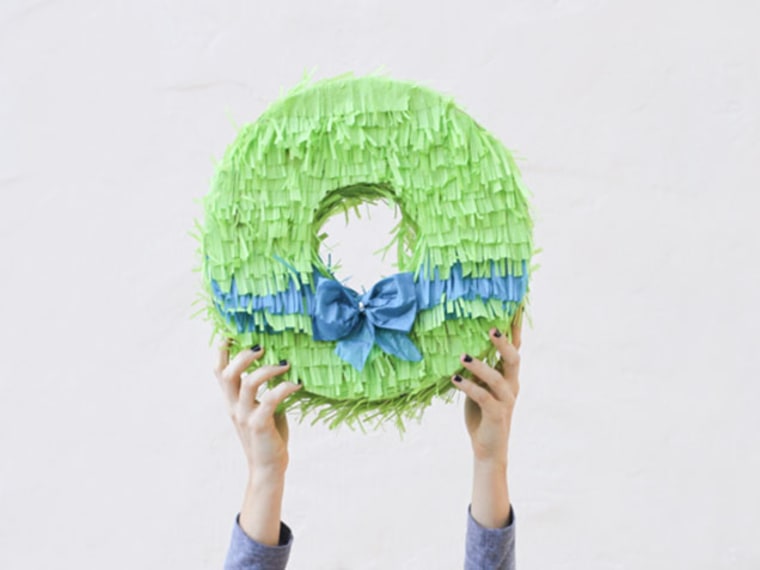 This post originally appeared on iVillage.