While TODAY.com has been dishing out DIY projects as part of the 12 Days of HoliDIY series, it turns out that you have some great DIY holiday decorations, too! Here are four viewer-submitted DIY projects that you could whip up this weekend, and check out the TODAY Facebook page for more fun ideas. 
Front door magic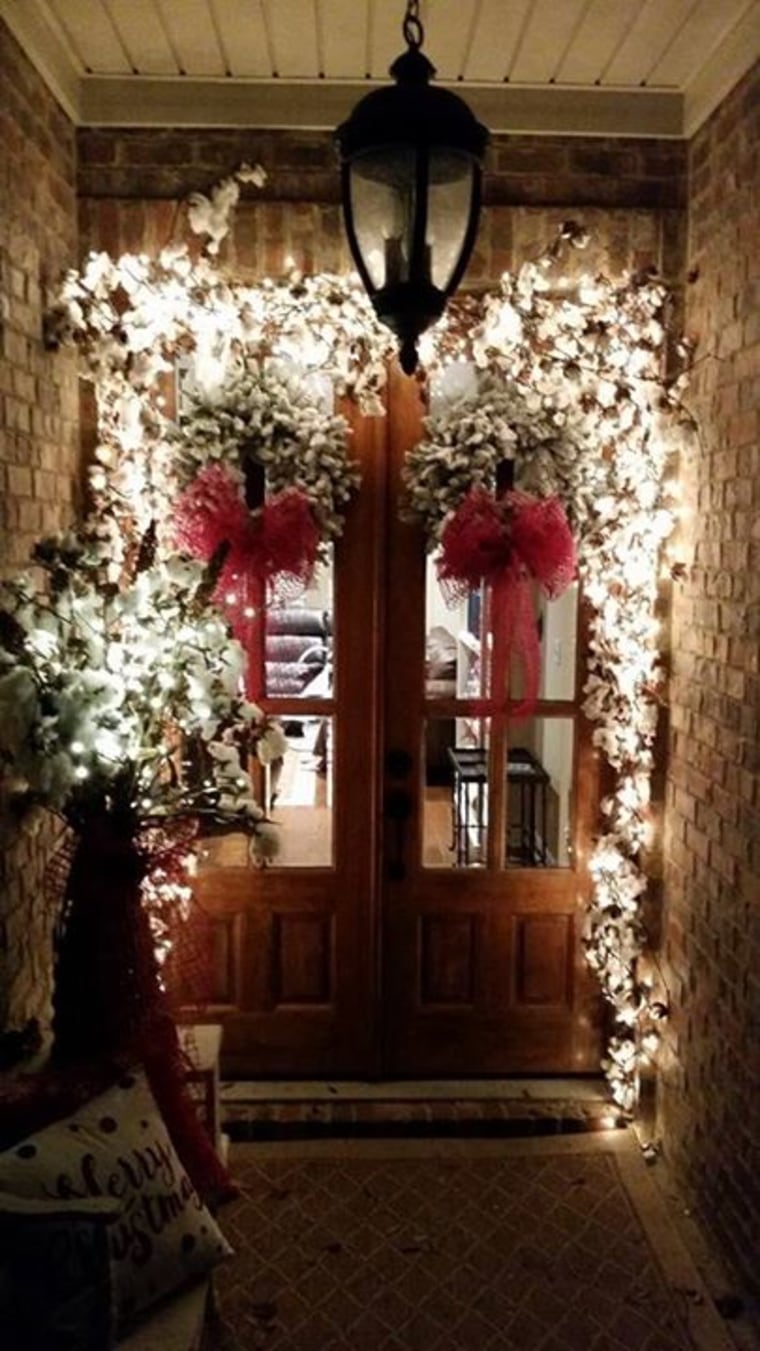 "Cotton from our farm used as garland, stapled to the door frame with white lights woven through," Emily Lindsey Kane wrote as how she created this front-door look. "It's a cotton pickin' Christmas door in South Alabama!"
Snow indoors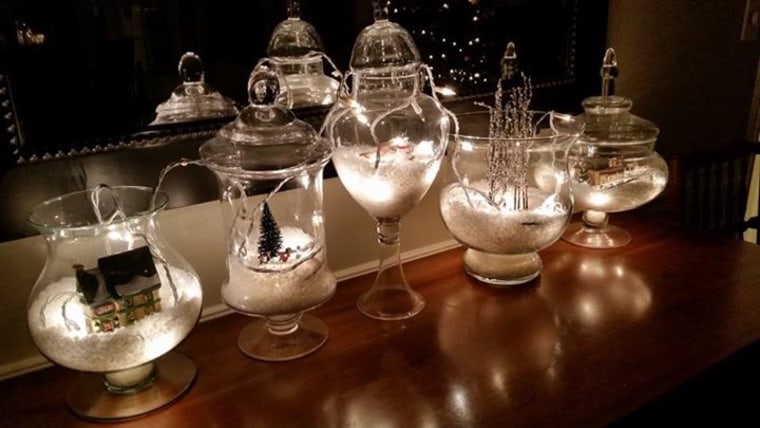 Inspired from Pinterest, Samantha Canestrari created this snow-globe look by using glass jars she already owned, some snow flakes from Target and small homes and trees from Michael's with a string of white lights. 
Great skates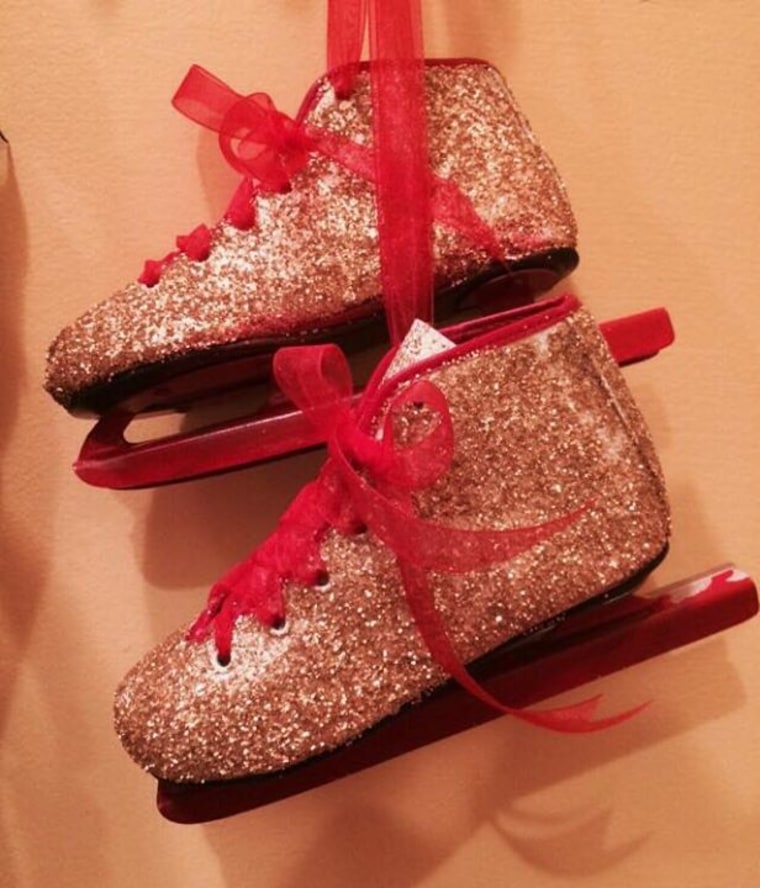 Here's a look that could fit into your home decor all year. "I used thrift store kids training skates, covered them with epoxy glue, glittered, added some ribbon," wrote Vicki Puchel Weed. "Cuteness!"
House of cards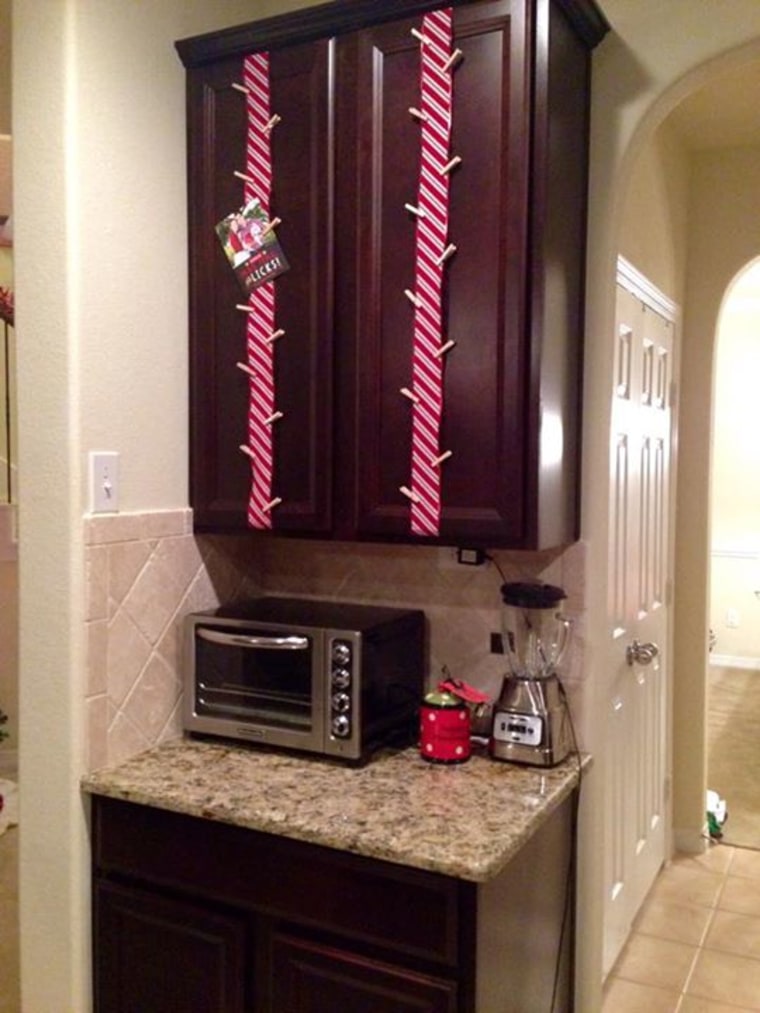 Put those holiday cards you're gathering to decorate use with this project from Jessica Hahn. Get the look by using ribbon, tape and clothes pins.