Christina and Tarek El Moussa are no longer a couple, but they're still co-stars — and frankly, it's kind of awkward.
On Thursday, the first post-divorce episode of their HGTV hit "Flip or Flip" aired, and it put the spotlight on more than just homes. The real estate agents also got real about moving on from each other, too.
In one scene, the former spouses discussed meeting up at a potential property, but their business call soon turned personal when Tarek had to delay their work date to attend to a date-date.
"Right now, I'm actually not free," he told his ex. "I'm heading out to meet somebody."
When Christina questioned him, he confirmed what it was really about. But she had another question about that "somebody": "What does she look like?"
As it turned out, she was a blonde — like Christina herself.
"I thought you didn't like blondes anymore," she shot back with a smile. And she didn't stop quizzing him about it there.
When they finally got around to looking at the home project the next day, she wanted to know how the date went and, "How much did that set you back?"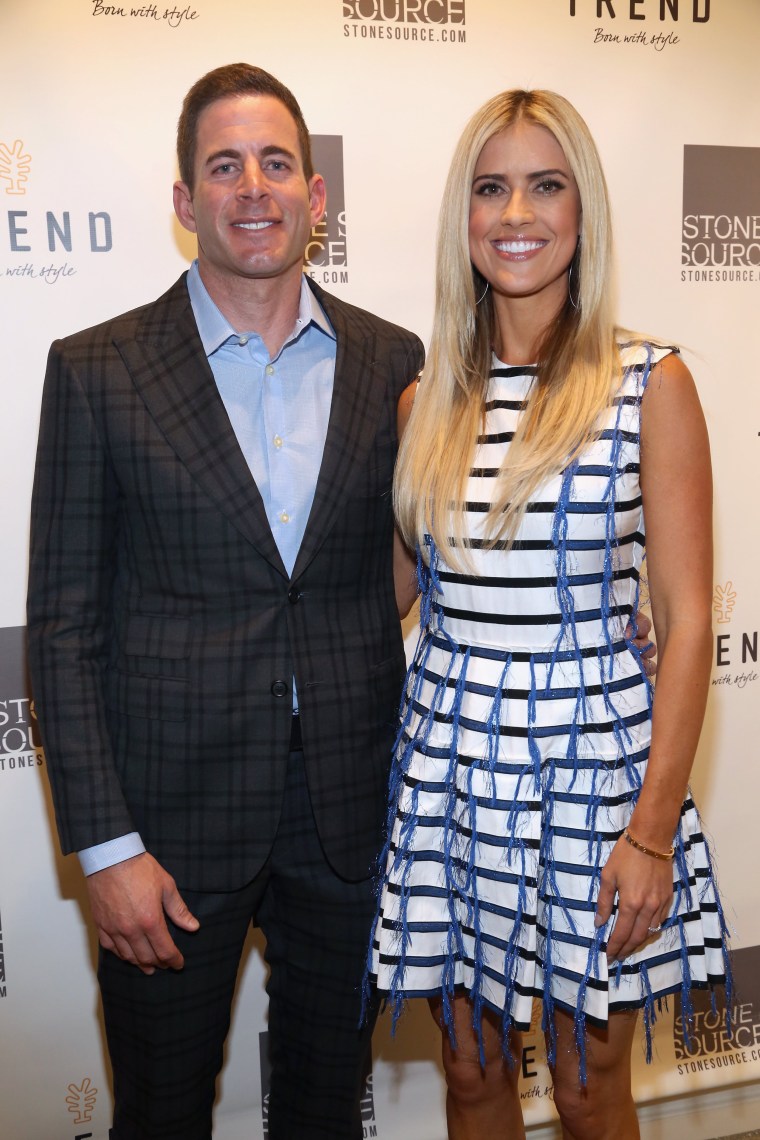 Money and romance? It's hard to imagine more taboo topics for exes, but Christina assured him she was just "messing around." As for Tarek, he suspected jealousy was really at the root of it all.
Of course, a bit of bickering is nothing new for the duo, but the type of snipes have taken a turn since their split, and according to Tarek, Christina's "messing around" made him uncomfortable.
"Sometimes I forget that I can't tease Tarek the way I used to," she said before the episode ended. "And maybe it's a coping mechanism for seeing him out there on the dating scene. I don't know; it's all new territory."
But their forging it together — for the sake of their work and, more importantly, their two children, Taylor, 7, and son Brayden, 2.
As Tarek told TODAY after their split, "(The kids are) doing absolutely fantastic. They're getting accustomed to the new situation. The most important thing is Christina's being a great mom. I'd like to think I'm being a great dad."
And fans can see if they can continue to be great business partners as the new season of "Flip or Flop" continues.