Chip Gaines knows the perfect addition to any living space is a brand new pet, so this week the "Fixer Upper" star brought home a sweet kitten — just in time for the holidays.
On Thursday evening, Chip's wife, Joanna Gaines, 39, tweeted a photo of the tiny kitty looking adorably festive next to the family Christmas tree.
"I go out of town for one night... ," she captioned the pic, tagging her pet-crazy hubby and adding the hashtag #welcometothefarmkitty.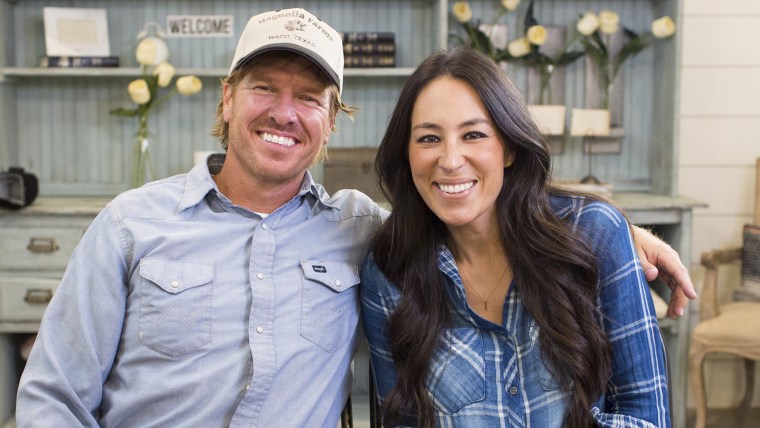 As for the HGTV stars' fans, they reacted pawsitively to the Gaineses' newest fur baby.
Joanna Gaines' Twitter and Instagram followers cooed over the kitty's cuteness, with several remembering that just last year, big-hearted Chip Gaines, 43, surprised his wife and the couple's four kids by bringing home two black kittens and two adorable redbone coonhound puppies.
Others noted the ecru color of the new kitty's coat perfectly matched the skirt on the Gaineses' Christmas tree. (Well, they are interior designers, after all.)
Gaines fans know the family also cares for plenty of horses, cows, chickens and goats — more than 60 animals, all told — on their 40-acre Waco, Texas, farm.
As one of Joanna Gaines' Instagram followers noted, the pair might want to consider a new nickname for their homestead. Her suggestion? The Magnolia Menagerie.
Welcome home, little kitty!