Tuesday's episode of "Fixer Upper" turned out to be much more than a home remodeling for the Copp family.
Chip and Joanna Gaines teamed up with former football quarterback Tim Tebow to transform a run-down Waco, Texas, house into an Americans With Disabilities Act-compliant home for Melissa and Jody Copp and their two sons, Calan, 9, and Lawson, 5, who both use wheelchairs.
But what started out as a desire to design a family home for the Copp family ended up being so much more. After the episode's airing, Chip Gaines took to Instagram with a very important request to his followers: Please donate to pay off this extremely deserving family's mortgage.
And thanks to the help from strangers everywhere, less than two days later Gaines revealed they had raised enough money to pay off the family's mortgage completely.
"Their lives are forever changed because of your generosity," Gaines wrote.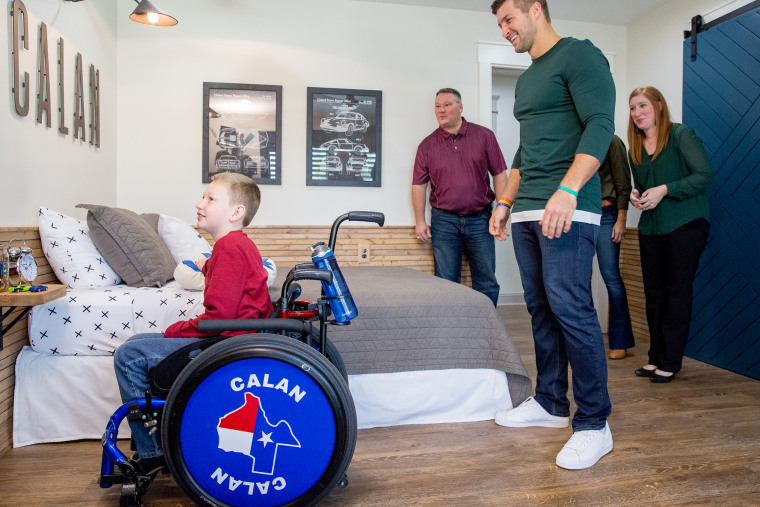 The trio designed a beautiful and functional home for the family of four, paying special attention to details that would benefit the boys. Calan and Lawson got completely redesigned bedrooms featuring a toy wall; twin desks were also installed where they can do homework.
The Make-A-Wish Foundation pitched in by designing a wheelchair-friendly backyard for the boys to enjoy, which includes a race track, playhouse and supersized soccer pitch.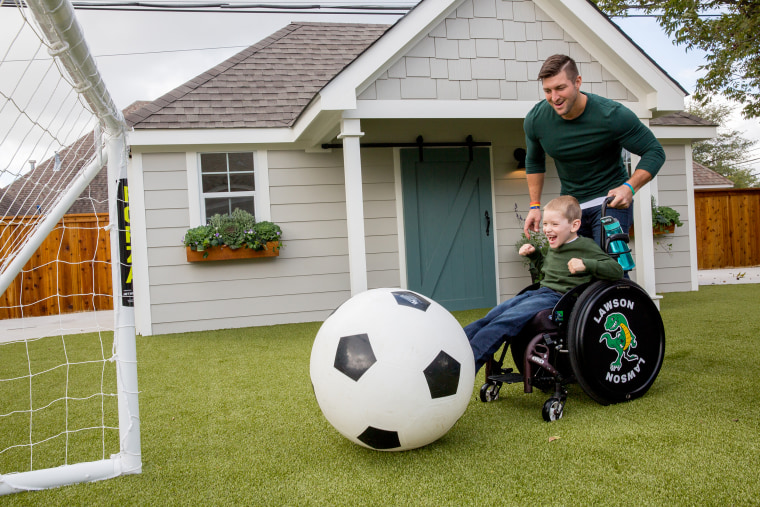 "To see my boys, with all the hardships that they've gone through, and to know that Tim and Chip and Joanna — and everyone at Make-A-Wish — came together to let my boys just be boys...I'm so happy," Jody Copp told HGTV.