Roses are red, violets are blue, Chip Gaines now writes poems — and he's good at them, too!
The HGTV star, 43, got in touch with his sweet and sappy side on Thursday morning by penning a lovely poem for his wife and "Fixer Upper" co-star, Joanna, 40, in honor of their 15th wedding anniversary. The two tied the knot in their hometown of Waco, Texas, on May 31, 2003.
He shared his thoughtful prose on Twitter, writing:
"15 years.. where'd they go/15 years.. I'd like to know/15 more, to God I pray/15 more just to make her day/Happy anniversary sweet girl!"
Please join us as we collectively sigh a giant "Awww!" Who needs a bouquet of roses when you have a partner who writes you poems? (But we'll still take the roses if you got 'em.)
Joanna marked her wedding anniversary with her own short but loving message.
The Gaineses have set the standard for relationship goals, always supporting each other through thick and thin. In a December interview with Success magazine, Joanna — who is expecting her fifth child with Chip sometime soon! — revealed the secret to their successful marriage.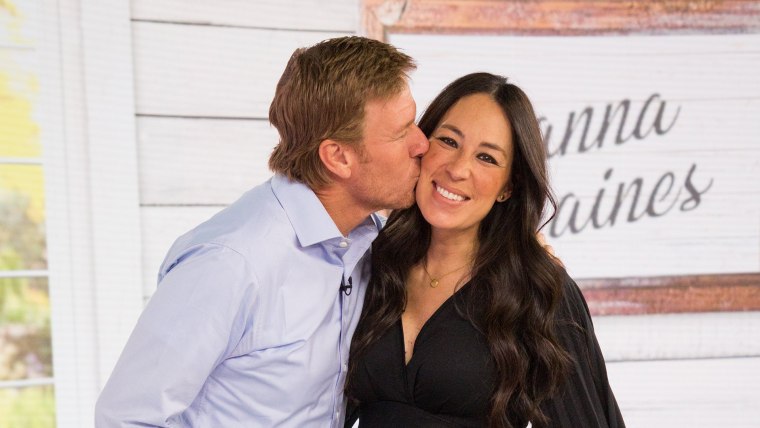 "We've always been on the same page when it comes to the things that matter most: our family and our values and how we want to raise our children," she said.
Chip shared a similar sentiment in an August interview with Country Living's website, saying, "She has my back. And I have hers — in all things."