Former "Fixer Upper" star and father of five Chip Gaines is aware of the potential dangers that come with bringing his kids to work with him at construction sites — but he strongly believes the benefits outweigh the risks.
The 43-year-old opened up about his personal parenting style in the fall issue of "The Magnolia Journal," the magazine he runs with wife and co-star Joanna, 40.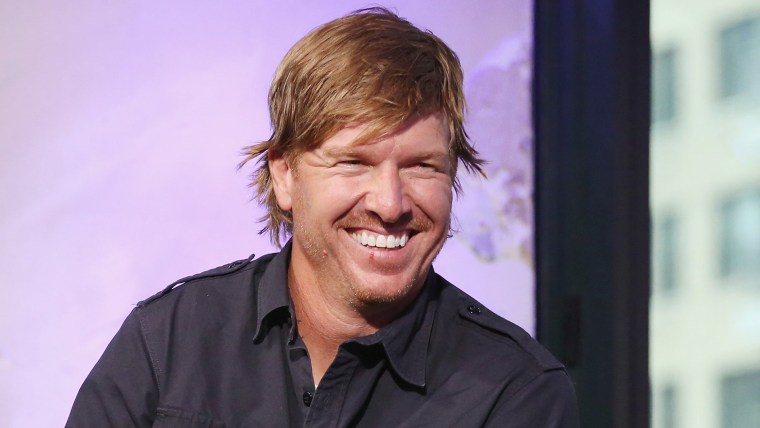 "Since I spend the majority of my working day hopping between job sites, I've found that the easiest way to help my kids experience new things is by bringing them along when they get out of school," Gaines wrote.
"I feel pretty well-educated on the myriad reasons one should not bring children to a construction site — potential for injury, skinned knees, whining, potty breaks (with no working toilets), or the inevitable stray puppy or kitten they beg me to let them bring home. There are surely a million more."
The HGTV star went on to write that having his kids with him at work, however, has resulted in many "teachable moments" that they would never experience had he left them at home.
"I see firsthand what types of things catch their attention and how they problem-solve," he explained.
Chip also shared that each of his kids have a different approach to learning, exploring and growing; his eldest son Drake, 13, is more cautious while second-to-youngest Emmie Kay, 8, is a risk-taker.
"I realized that it's up to me to learn alongside them what they're good at, timid about, and capable of, and then mold my parenting style to their reality — not necessarily theirs to mine," he wrote.
In addition to Drake and Emmie Kay, the Gaineses are also parents to Ella Rose, 11, Duke, 9, and their newest addition, Crew, 2 months.
Although Chip revealed in his "Magnolia Journal" essay that he sometimes gets strange looks from passerbys when bringing his kids on the job, that ultimately doesn't matter to him. The bigger risk, he says, is leaving the children at home while opportunities pass them by.
"Frankly, I think that's more dangerous," he wrote. "There's just too much at stake. What they could miss out on is far too important to risk."