"Fixer Upper" star Chip Gaines apparently needed to majorly fix up the way he ran his businesses back when he and his wife, Joanna, first dated, according to an excerpt from the HGTV star's new book.
"By the time I was in my mid-twenties, I was knee-deep in three different businesses, and I'd been working with the same group of Mexican guys on all of them," Chip writes in his upcoming memoir, "Capital Gaines: Smart Things I Learned Doing Stupid Stuff."
"These were my boys, and something about their culture and work ethic really resonated with me," he said.
But Chip had a hard time communicating with his crew, so he decided to enroll in a three-month Spanish immersion program in Mexico. Joanna, his girlfriend of six months at the time, gave him her full support. She even agreed to take charge of Chip's businesses, even though she had a full-time job at her father's tire shop.
"Although her talent for bookkeeping was unmatched, I had sorely underprepared her for the events that were about to unfold," Chip admitted.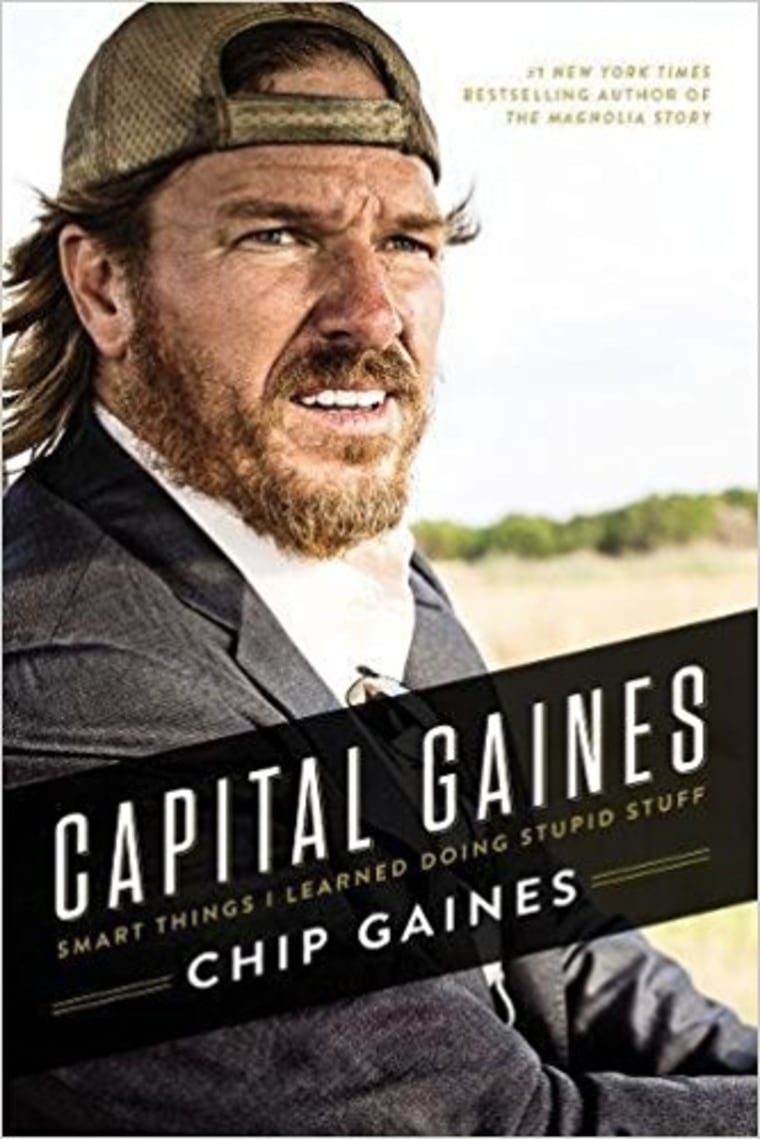 Within two weeks, he found himself in a heated phone call with Joanna, who had been dealing with bounced checks and angry employees.
"Your business is a joke!" Chip recalled her saying. "All these people are coming to my dad's shop demanding to be paid, and there's no money! Lucky for you, your dad is bailing your sorry butt out."
Joanna then laid out an ultimatum: "You have three days to get back to Texas or this relationship is over."
Chip quickly hustled back home to apologize to Joanna and her dad.
"The pitiful look on my face must have been powerful," he noted because he felt an immediate change in Joanna's father.
"I witnessed his expression melt from anger to grace" he said.
But Chip said he truly did learn a valuable lesson.
"I had unintentionally put Jo in a terrible spot," he said. "No language acquisition or dream trip was worth that. It became my mission to prove to Jo, my parents, her parents and myself that I could do this — that I was the real deal and I wouldn't stop until I made this entrepreneurial dream of mine a reality."
The full chapter of Chip's "misguided" Mexico trip can be downloaded here.