"Fixer Upper's" Chip Gaines is giving us a first look at his latest project — and it's not an impeccably renovated home.
But, frankly, we're even more excited about this reveal!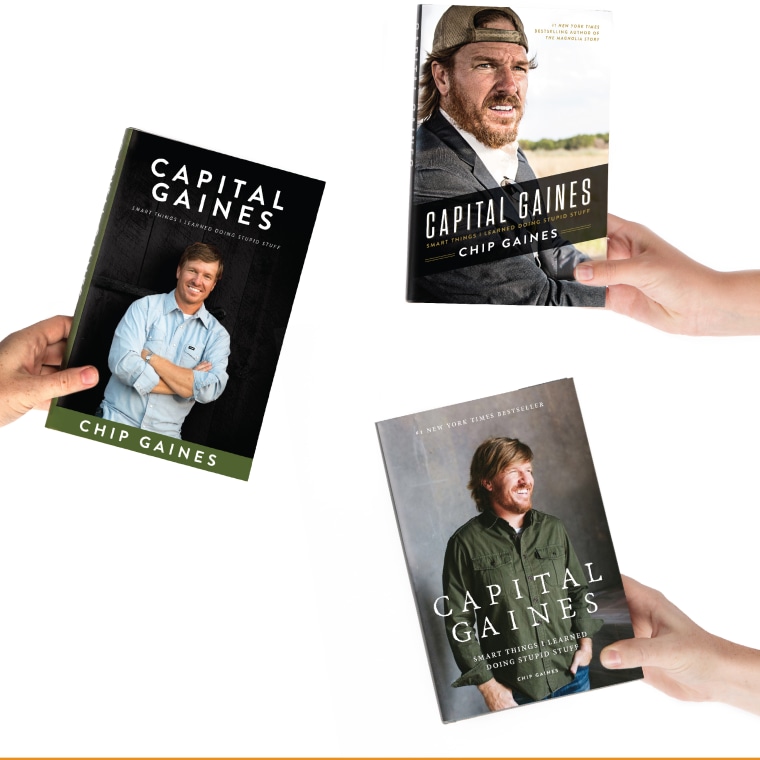 The entrepreneur, contractor, family man and more is releasing a memoir later this year, and he recently gave fans a chance to chime in and consider three different cover options.
READ: An excerpt from "Capital Gaines"
Now, after careful consideration, Chip has made his pick — and it wasn't a fan favorite. He shared the winning shot on TODAY and explained why it made the cover.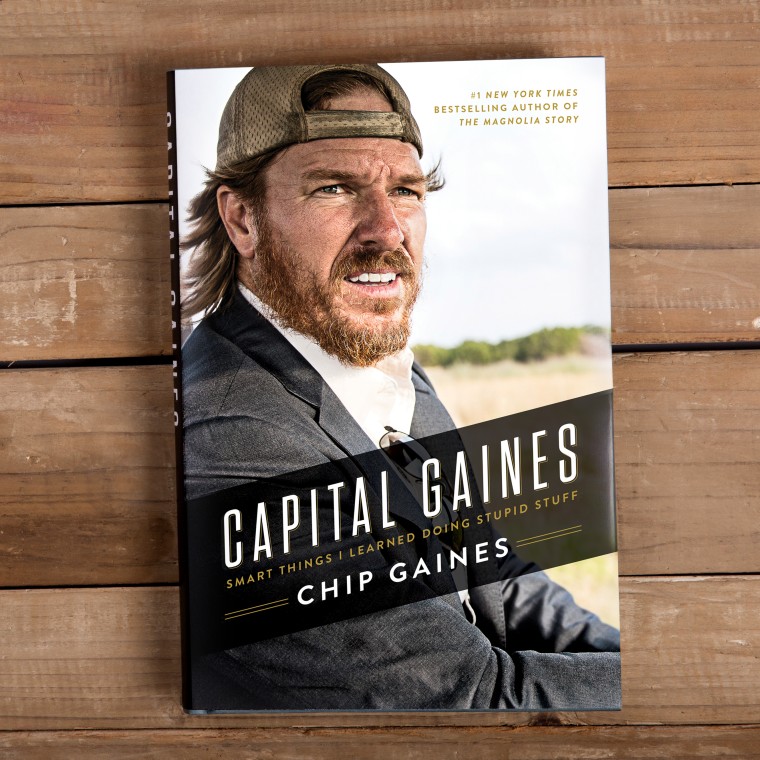 The front jacket of "Capital Gaines: Smart Things I Learned Doing Stupid Stuff" features the man himself looking out into the distance with a serious expression on his face and his hair pulled back in a backwards baseball cap (rather than that man bun that sparked such big reactions on social media a few days ago).
"We put it out on Instagram the other day, and this photo lost, by like a huge margin," he confessed. "But it was one of those times where I said, 'I'm writing the book.' I really wanted it to be about me and the expression that I wanted to capture. That was just one of these ad-lib moments at the farm. ... Of all the photos, all the staged photos and the big set photos, that one kept jumping off the page to me."
And his "Fixer Upper" partner, wife Joanna, approves: "I love it!"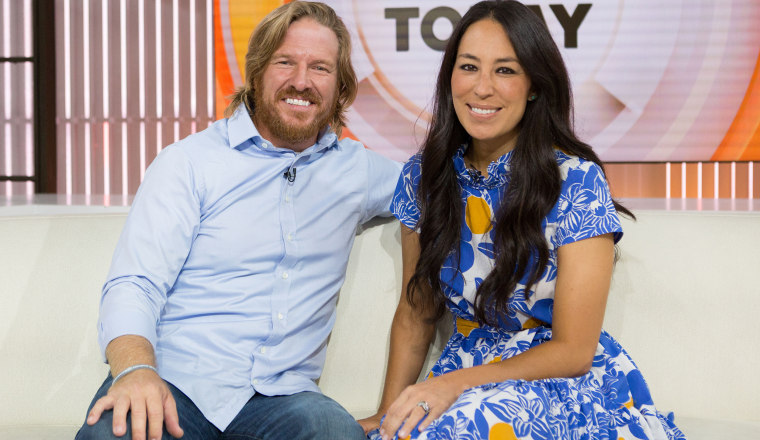 This isn't Chip's first foray into writing. He and Joanna released their bestseller, "The Magnolia Story," last year. But while that book focused on their life together, "Capital Gaines" puts him in the spotlight.
"I didn't know this about myself, but when we wrote 'The Magnolia Story' together, something was born in me," he explained. "The process of it, the storytelling and the whole experience really captivated me."
According to a press release, the text will "delve deeper into Chip's story and what makes him who he is."
"I've done so many dumb things in my day that I had enough material to write a book...so I did!" the author explained in an Instagram post in May.
But in many ways, those "dumb things" are the secret behind his success.
"Chip was a serial entrepreneur who was always ready for the next challenge, even if it didn't quite work out as planned," reads a blurb on the Magnolia Market website. "Whether it was buying a neighborhood laundromat or talking a bank into a loan for some equipment to start a lawn-mowing service, Chip always knew that the most important thing was to take that first step."
And just look at where those steps have led him!
You can see more than the cover of "Capital Gaines" when it hits bookstores Oct. 17. You can also pre-order the book on Amazon now!
Capital Gaines: Smart Things I learned Doing Stupid Stuff by Chip Gaines, starting at $13, Amazon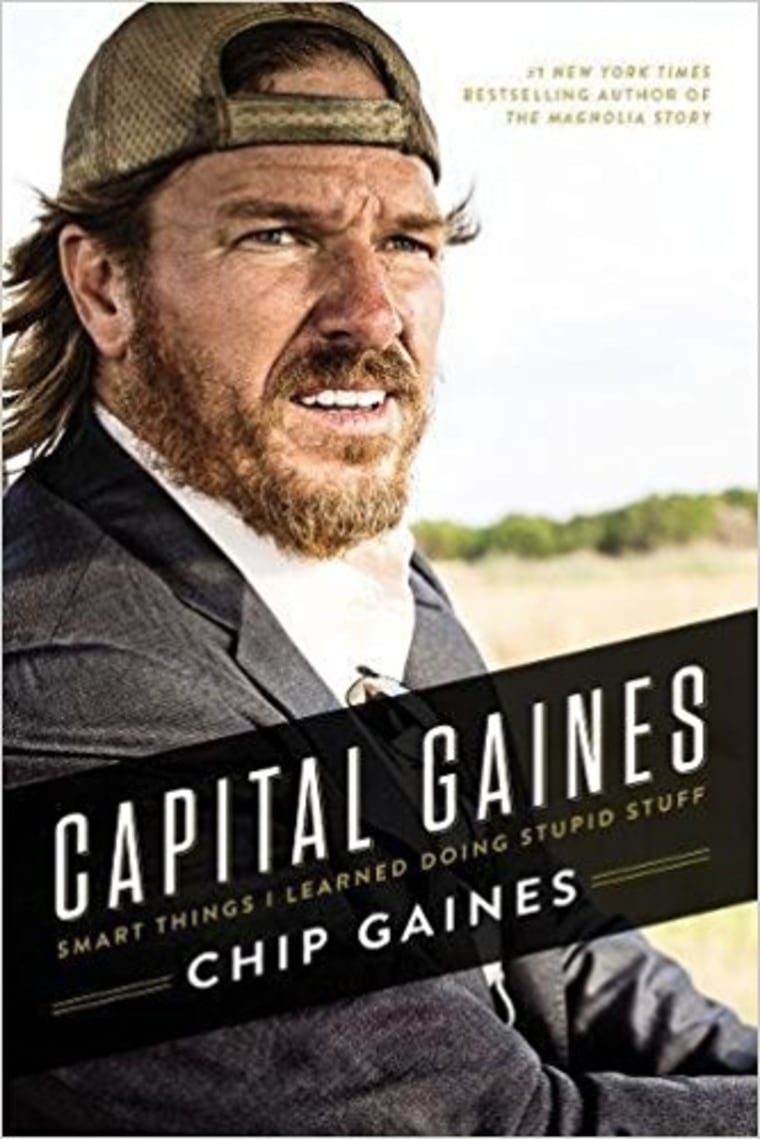 RELATED: Joanna Gaines' Pier 1 collection is here! See our favorite items