You've heard of glamping, but what about champing? The latest travel trend involves spending the night in ancient churches for one of the most unique and picturesque experiences you could have on the road.
Whether you're looking for a solo stay or family adventure, there are plenty of these historic properties available for lodging. Below are seven that you can find on Airbnb:
1. Chapel Home, Wimberley, Texas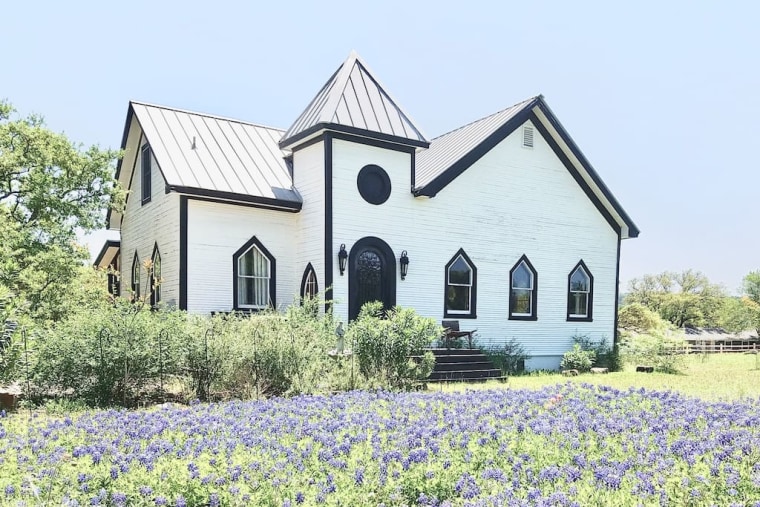 This charming chapel in Texas Hill Country was converted into a three-bedroom home and features antique decor, stained glass windows and a covered porch. There's also a commercial kitchen, but if the Texas vibe has you craving some barbecue, you can use the Weber charcoal grill outside.
2. Converted Church Ski Retreat, Dummerston, VT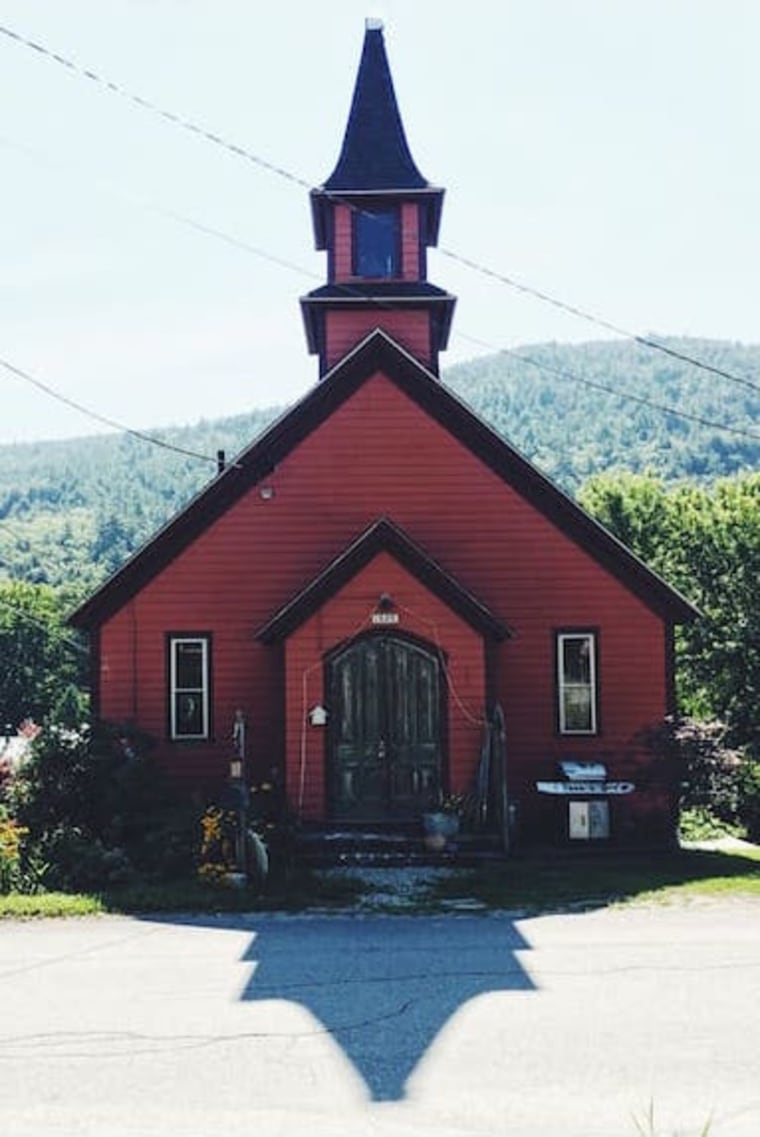 The owner purchased this church in 2001 from the Roman Catholic Diocese and spent three years renovating it into a gorgeous two-story home. Upstairs, you'll find the living area complete with 25-foot ceilings, a large kitchen, an open-concept living and dining space and an ornamental gas fireplace to cuddle up to on cold nights. The three-bedroom space also has original Saint Martin stained glass windows.
3. Burai-An Church House, Aurora, NY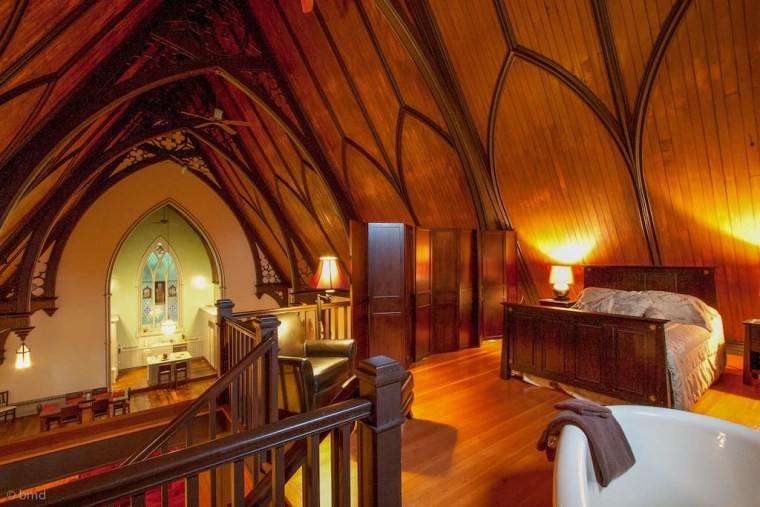 Originally built in 1870, this restored church in the Finger Lakes now houses four bedrooms with soaring arches, stained glass and woodwork throughout. The main living space is a large open area with a grand piano (we imagine the acoustics are wonderful) and a pool table that'll keep you busy when you're not gawking at the stunning space.
4. 115-Year-Old Historic Stunner, Accord, NY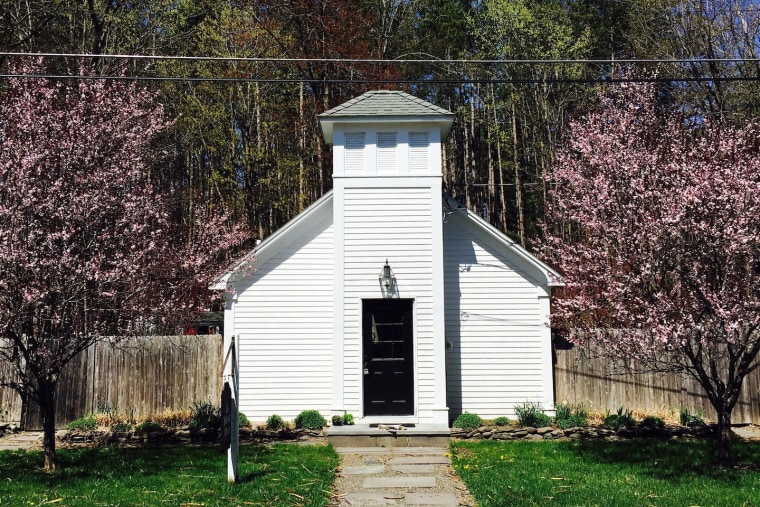 This historic church would make the perfect summer sanctuary for a family or group getaway thanks to its private backyard complete with a heated salt water pool and Jacuzzi. There are two bedrooms, one bath, a kitchen, an indoor fireplace and a 600-square-foot covered porch. While the interior decor makes it feel like a contemporary home, all you have to do is go outside and look at the building to be reminded that you're staying in an old church.
Obsessed with tiny homes? We are, too. See inside some of our favorites from across the country.
5. Martha's Vineyard Parsonage, West Tisbury, MA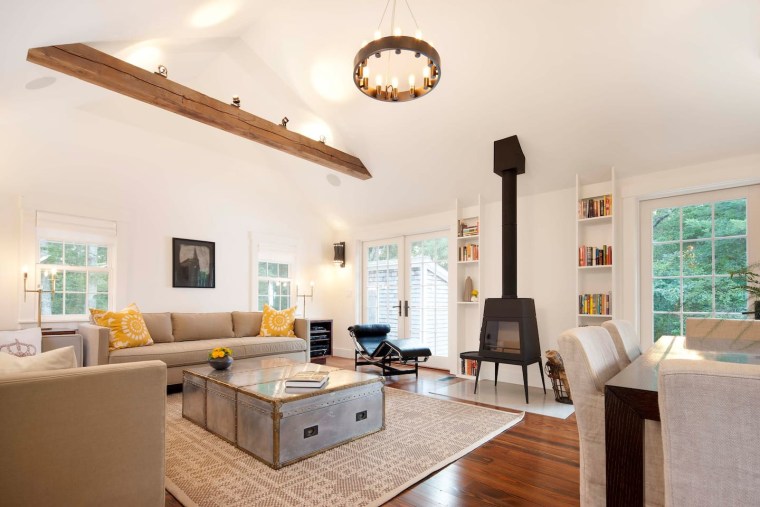 If Joanna Gaines fixed up a historic church and turned it into a home, we imagine it'd look something like this. Crisp white walls, exposed wood beams and even a bathroom covered in shiplap ... this gorgeous property features two buildings (a former parsonage and church) has three bedrooms, three baths and a fully stocked kitchen.
6. Historic Church Home, Chicago, IL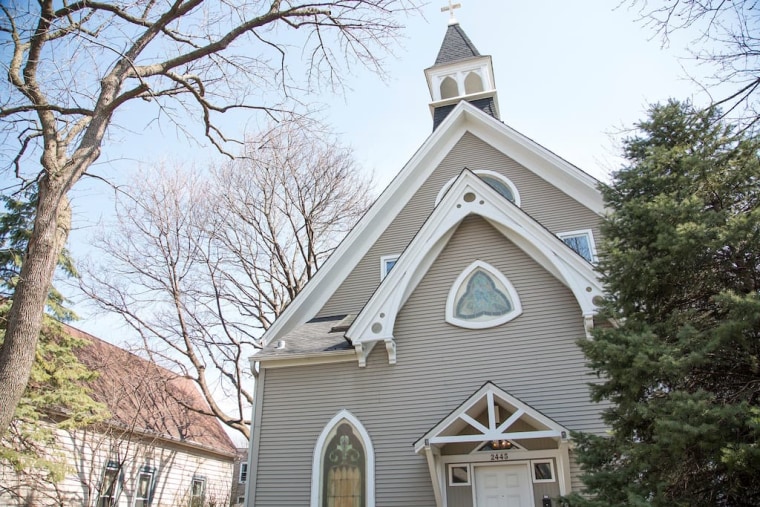 Originally built in 1888, this now three-bedroom, two-bath home keeps many of the church's former structure and decor including gorgeous exposed beams, beautiful stained glass windows and stunning archways.
RELATED: How to turn your backyard into a cool glamping spot
7. Refurbished Loft Church, Brooklyn, NY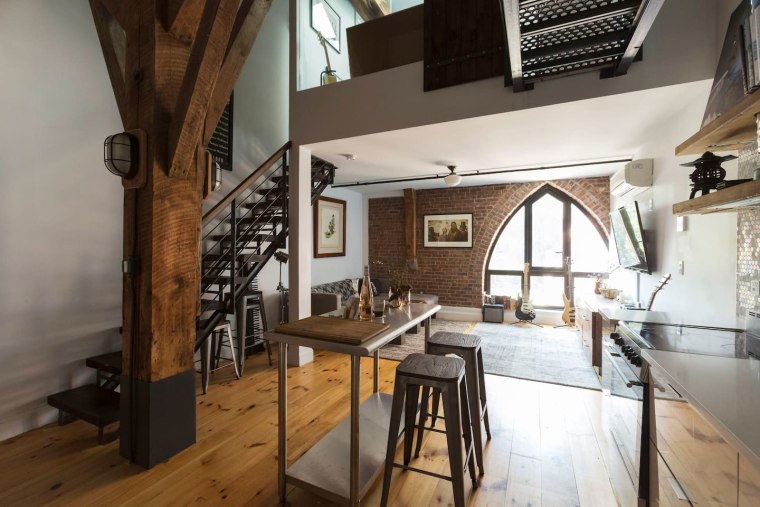 Once known as St Vincent de Paul church, the building is now a converted loft space featuring one bedroom, two bathrooms and a kitchen. The original church beams are still there, and tons of natural sunlight shines through the large arched window in the main living area. Classic guitars, pop art and designer-selected furnishings are peppered throughout the home giving the historic building a modern edge.