Twenty years ago, "Sex and the City" debuted and we began following the lives of Carrie Bradshaw and her friends in the fabulous world of New York City.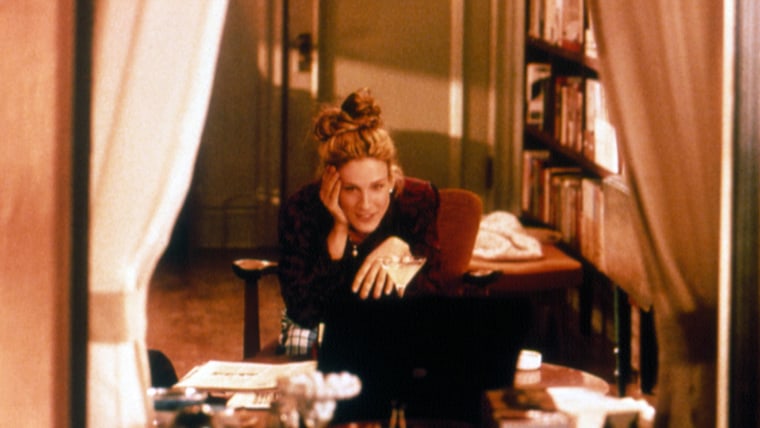 Besides her shoe collection, one of the most coveted aspects of Carrie's life was her Greenwich Village apartment. The junior one bedroom was not only (somewhat) realistic in size for a New York City apartment, but it was also decorated in a way that seemed like a place the writer would live.
Carrie eventually moved out after marrying Mr. Big, but what if she still lived there? In honor of the 20th anniversary of the series, the team at interior design startup Modsy put together a re-imagined version of what the apartment would look like today. (Don't forget to take a look at their take on what the "Friends" apartment would look like, too.)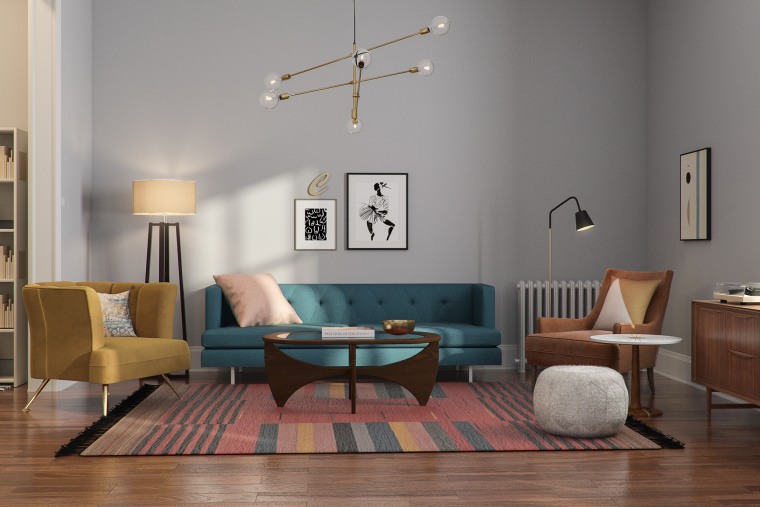 Inspired by Carrie's iconic style, the 2018 apartment uses a combination of eclectic and modern decor, complete with mid-century modern pieces and splashes of color.
In the living room, the chair Aiden designed has been replaced with a worn leather armchair from Pottery Barn. After all, she wouldn't want a piece of furniture that reminded her of her ex, right? A fun blue couch and multicolor rug gives the room a pop of personality.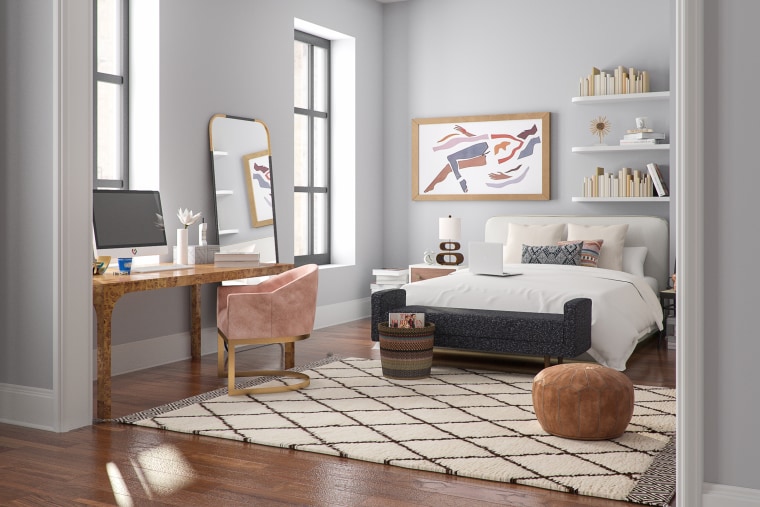 The bedroom features neutral hues and probably the writer's most important piece in the space: the desk. The team chose a burl wood table from CB2 and soft pink desk chair — the perfect place for Carrie to write her column at.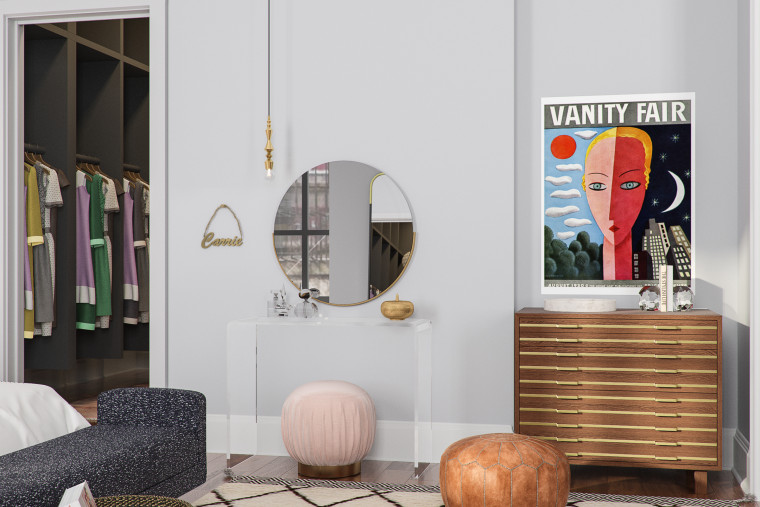 There are also plenty of places in the new design for Carrie's Vogue magazines, including a sleek nightstand and vanity.
And if you look closely at the updated closet, you'll noticed her iconic tutu from the show's opening credits.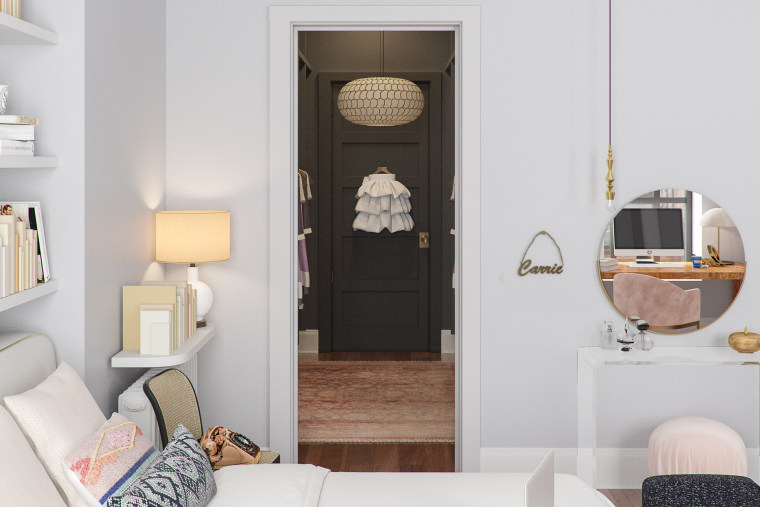 To keep the makeover party going, Modsy even recreated the apartment to show what it might look like if Miranda, Samantha and Charlotte would have moved in after Carrie moved out. See the different styles at Modsy.com.