A Super Bowl-bound Carolina Panther recently boasted, "This is a football fantasy come true," but he wasn't talking about heading to the big game.
Panthers safety Roman Harper, who will join his team in taking on the Denver Broncos in Santa Clara this weekend, was talking about the chance to stay the night in his Charlotte, North Carolina, home.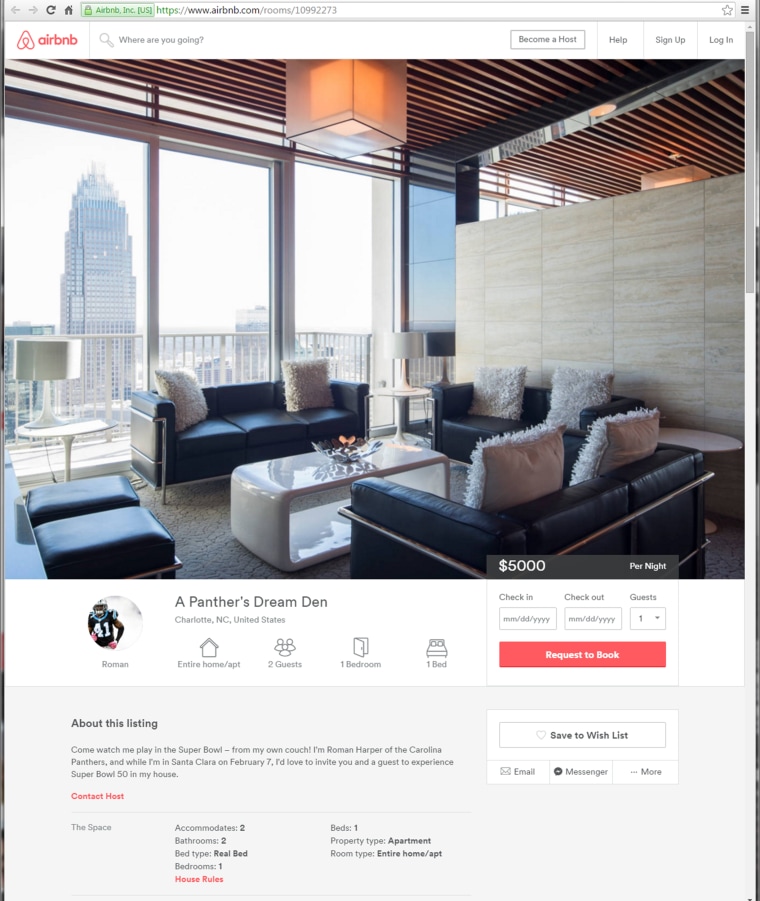 RELATED: Kevin Hart drives daughter's date crazy in Hyundai Super Bowl 50 ad
Harper is using Airbnb to rent out his home for the night of the game. "Come watch me play in the Super Bowl," he invites, "from my own couch!"
He listed the pad for $5,000, and he's guaranteeing it'll be put to good use.
Harper will donate the proceeds to Harper's Hope 41 Foundation, a non-profit organization that provides educational and extracurricular programs for youth. Additionally, Airbnb will match the proceeds.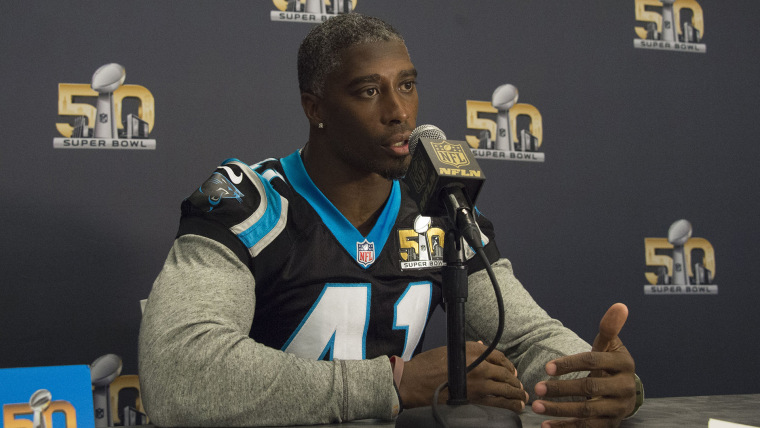 RELATED: Toyota's Super Bowl 50 commercial will rock your world
The two lucky people who spend the big game watching from their very own Panther den will get just a little bit more than a bed to sleep on.
The luxury condo comes with a junior Olympic outdoor swimming pool, 24-hour concierge, a 4,000 square foot "spa-inspired health club with yoga room and complimentary fitness classes," an "elegant 50th floor SKY lounge," a basketball and tennis court, and a private HDTV screening room— for starters.
Unfortunately the temporary tenants won't get to meet the Panthers safety, but they will get a signed football.
RELATED: Paypal's 'Confident' Super Bowl 50 ad features Demi Lovato hit
And of course, Harper has some house rules.
Among other rules, the listing warns, "No football practice in the hallways," "no cleats on the hardwood," and "no pets (especially Broncos)."
Darn, guess we'll have to find someone to bronco-sit.