When "Fuller House" star Candace Cameron Bure and her husband, Val Bure, want to get away from the Los Angeles hustle and bustle, they hop on an hour flight to their home away from home in Napa Valley.
"You feel like you're in a different country, in a different part of the world," Val told Wine Spectator. "It's magical, you know?"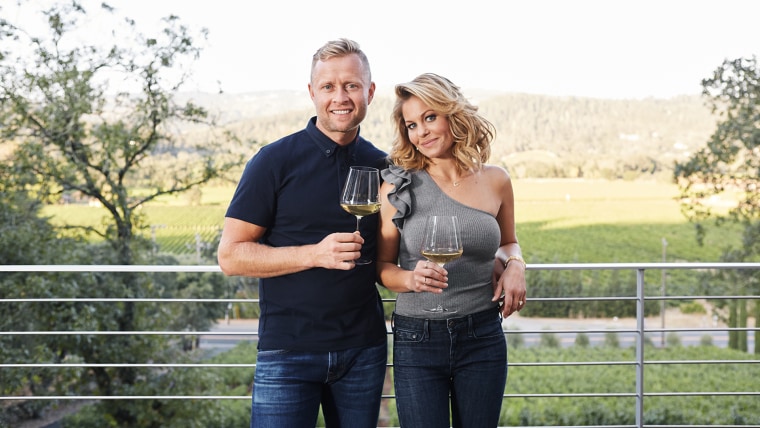 The couple purchased their current home in St. Helena, California in 2011. The three-bedroom 1960s-style ranch house needed a lot of work, but the two-acre plot of land "was great, and it enabled us to have estate grapes," Candace explained.
So, they got to work fixing it up.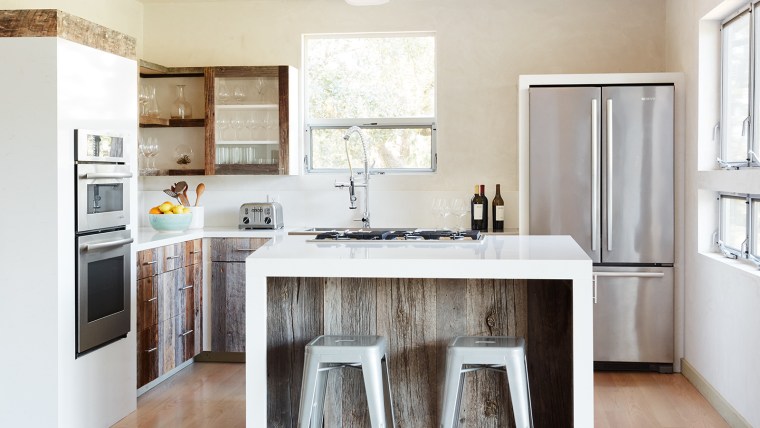 One of the rooms they enhanced was the 170-square-foot kitchen, which they opened up by knocking out one of the four walls. They also resurfaced the floors with 6-inch whitewashed maple boards and replaced the counters with clean, white Cambria. The new space feels brighter, and the gleaming Jenn Air appliances give it a practical utility.
From Meg Ryan's shabby chic pad to the Obama's home after the White House, here's your look inside celebrities' fabulous homes.
Outside, beneath a canopy of trees, sits a gorgeous deck is where the family spends most of their time while at the property. It features a pizza oven and custom-designed dining table made of reclaimed wood, "It's such a great entertaining space, with the food and the wine and the ambience," she raved.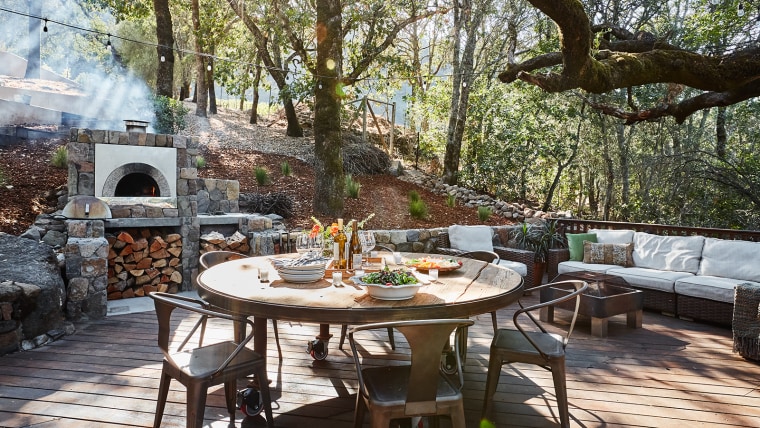 The gently sloping, east-facing vineyard attached to the home is planted with the Bosché clone of Cabernet and produces wine for their label, Bure Family Wines.
Being the avid wine drinkers they are, the couple also turned part of the home's basement into a cellar for their 1,500-bottle collection. During Christmas celebrations, they pull out all the stops and open bottles of Champagne Salon, Kistler Chardonnay and, of course, their estate Cabernet.
See more pictures of their Napa paradise at Wine Spectator.