Approximately 40 million people abandon the comfort of their homes each year to be one with nature. Yes, we're talking about camping.
Matt Bean, editor-in-chief of of Men's Health magazine and an experienced camper himself, stopped by TODAY Wednesday to share the must-have camping gear you need before hitting the trail.
Whether you're an expert camper, roughing it for the first time or simply spending a night in the backyard, check out these outdoorsy picks to make your next experience a great one.
Flatiron Three-Person Instant Dome Tent, $100, Coleman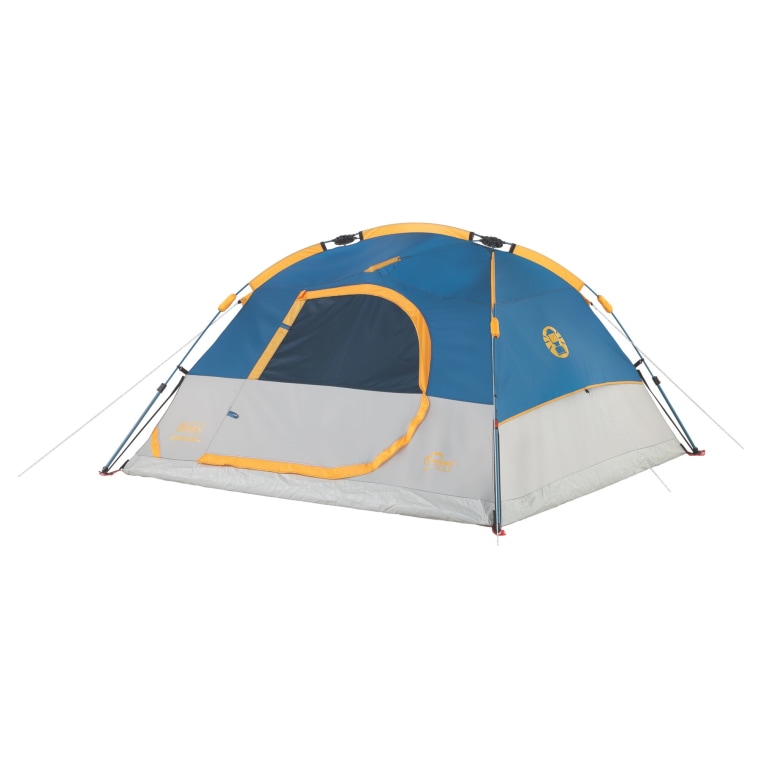 This tent is easy to assemble because the support poles are already attached — it can be set up in a mere 60 seconds! This water-resistant pick has enough room inside for a queen-sized air mattress and can sleep up to three people.
Luminoodle Light Rope, $20 and up, Amazon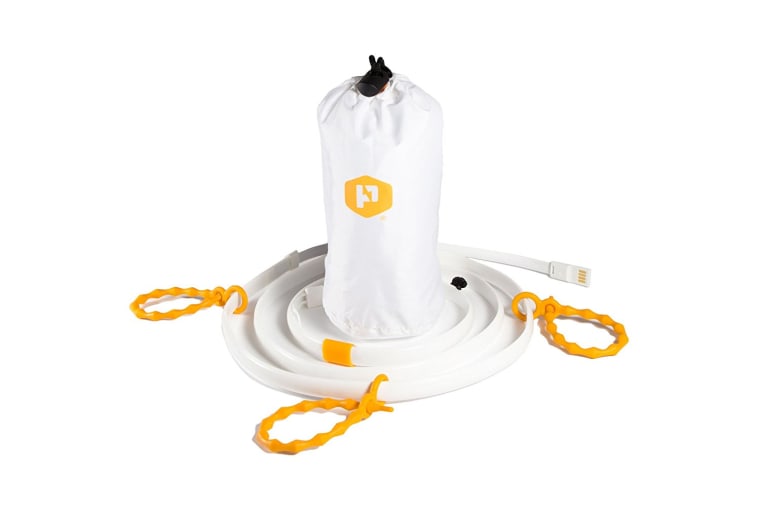 Sometimes, the night sky just doesn't provide enough light. This waterproof string of lights comes in 5- and 10-feet long options, and in white or colored lights. This is an especially great buy since the battery pack can work double duty and be a phone charger. Bean said he even uses this practical piece of gear on his porch at home.
Black Diamond Iota Headlamp, $40, Black Diamond Equipment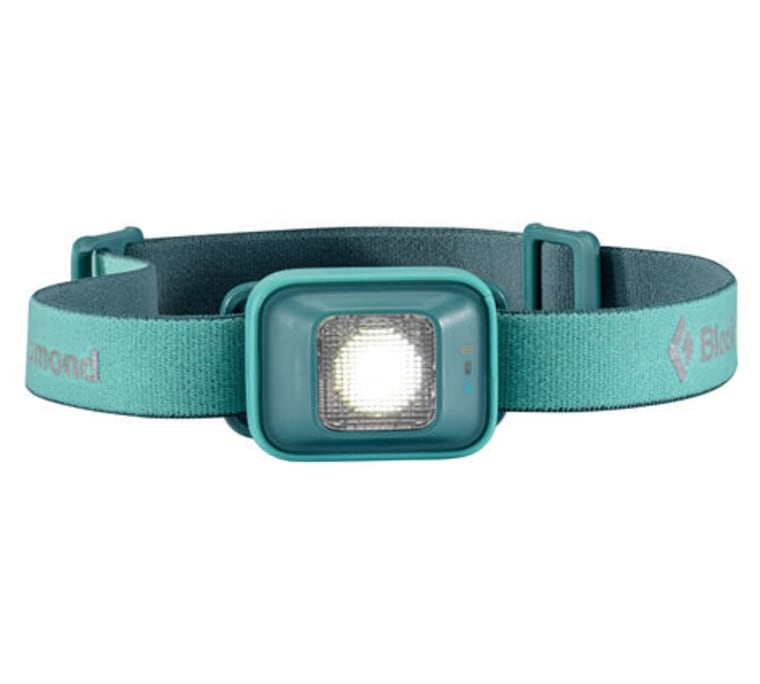 This is likely the cheapest, smallest and lightest re-chargeable light out there — and there are plenty of other uses once you return home. Bean suggests using while biking or walking at night.
North Face Aleutian Sleeping Bag, $109 and up, The North Face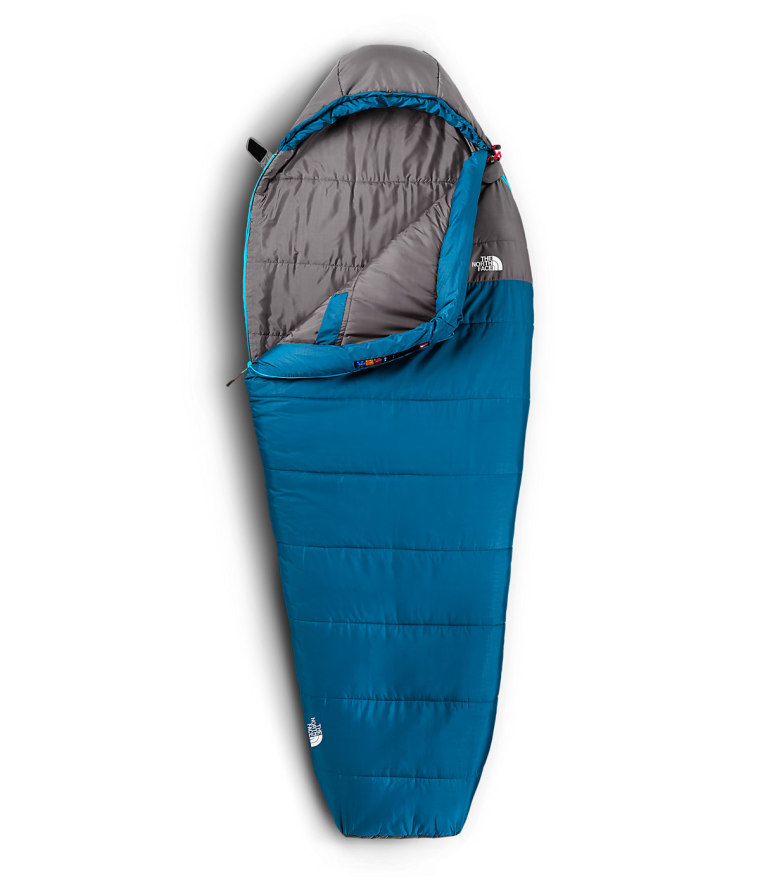 Lightweight and portable, this sleeping bag is a high-quality product at a good price. The insulation is made up of 30 percent post-consumer recycled material, and packs really small.
Marmot Nano Wave Sleeping Bag, $79 (TODAY viewers get an extra 15 percent off from August 2-8 when using code: MARMOT), Marmot

Another small and light option, this sleeping bag is perfect to pack with you while biking or kayaking. On those late autumn camping trips, it'll keep you warm when the weather gets down to 45 degrees.
Double Nest and Insect Shield, $90, ENO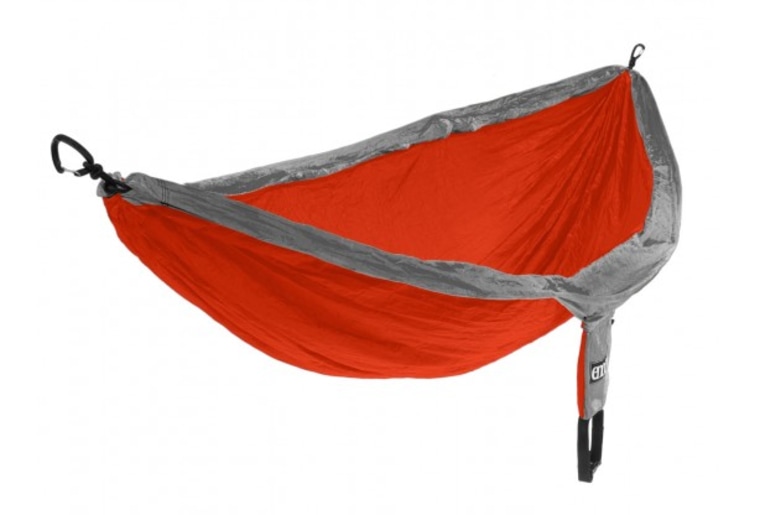 This hammock is just as good on the trail as it is in the backyard. It comes in a variety of colors, and we really love the insect-repellent feature.
Guardian Bug Net and Insect Shield, $80, ENO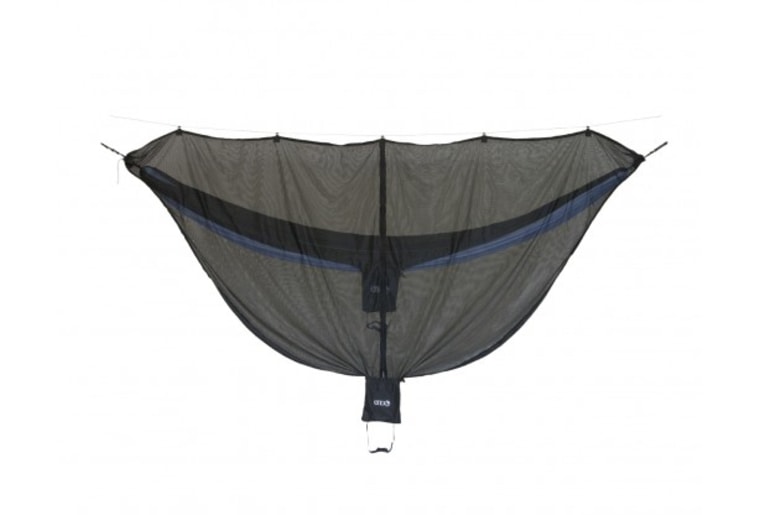 Keep bugs out entirely by adding this insect shield to the hammock.
Nomad Hammock Stand, $250, ENO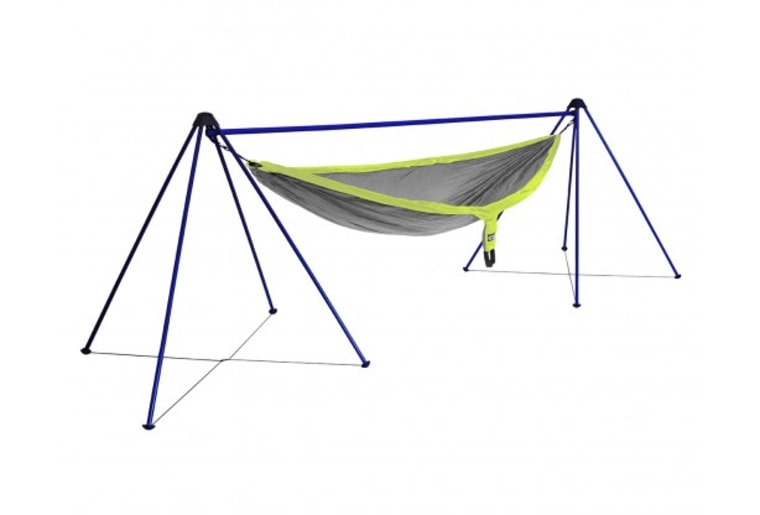 This hammock stand holds up to 300 pounds! No trees necessary.
Thermacell Backpacker Mosquito Repeller, $40, Thermacell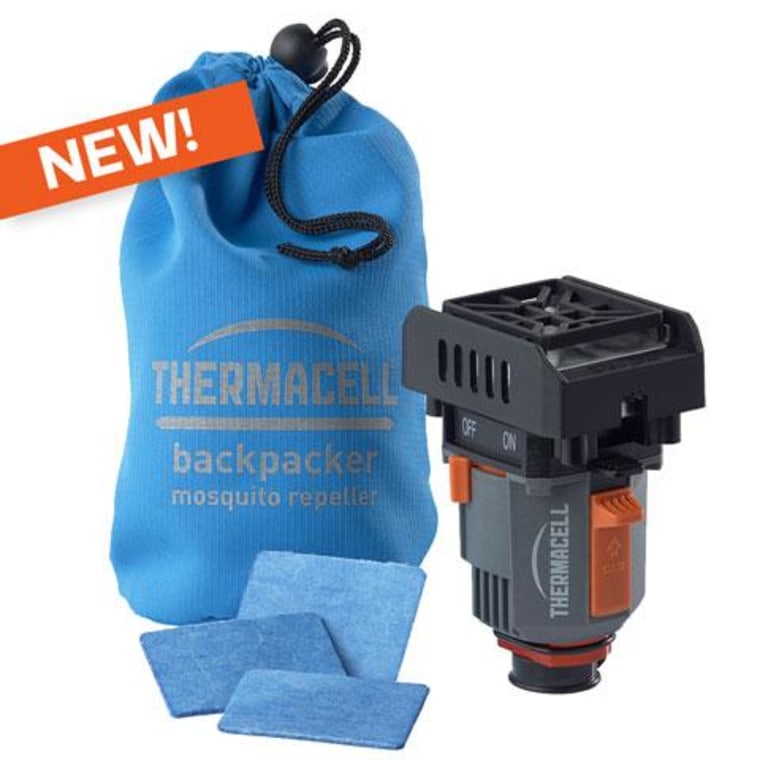 This handy gadget repels mosquitoes within a 15-foot radius and can run for 90 hours on its 4-ounce gas container. Still not impressed? Bean said that this is the only gadget of its kind that really works.
Helinox Chair One, $100, Big Agnes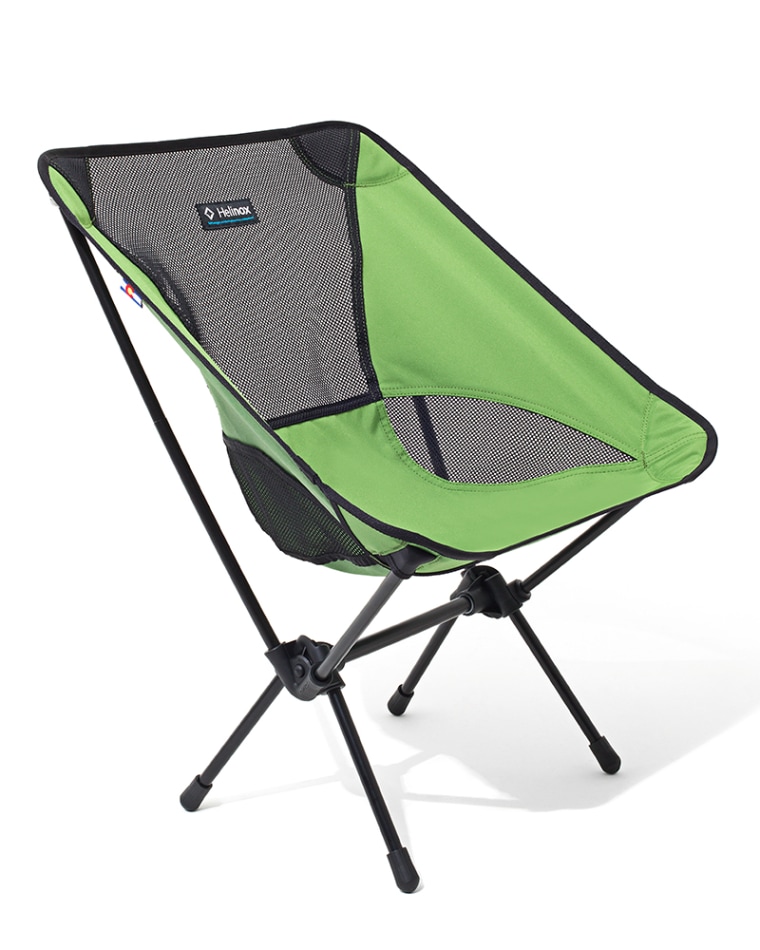 This chair is less than 2 pounds and packs up to the size of a water bottle, yet supports up to 320 pounds in weight. Pick this chair up in one of its 10 color choices.
Helinox Chair Mini, $70, Big Agnes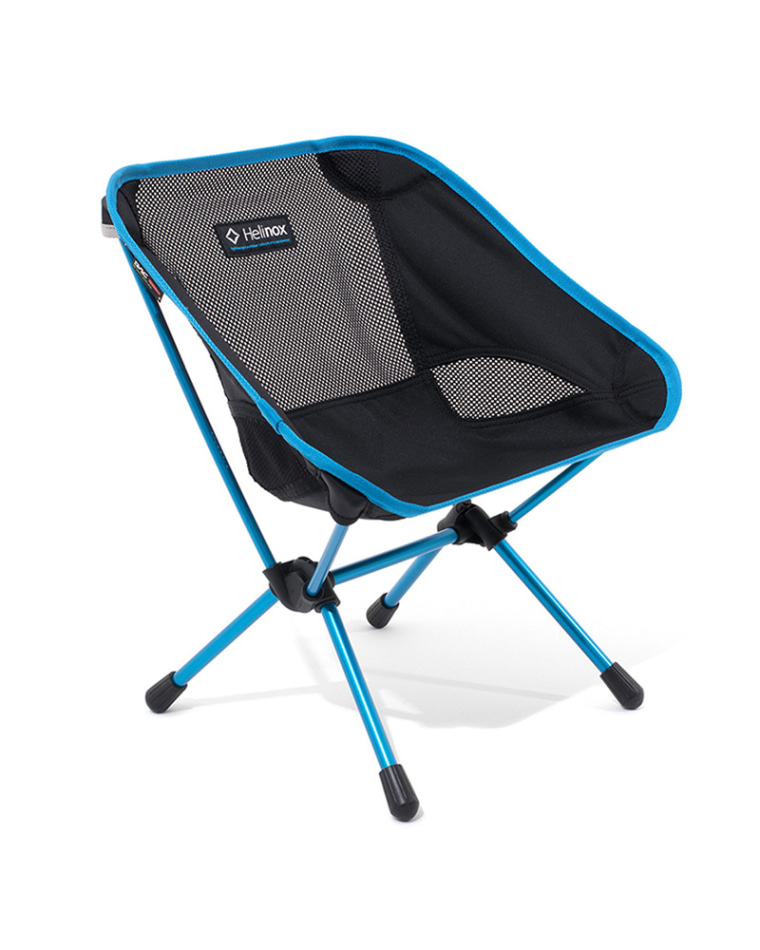 This little chair might be better option for the kids. But don't let the size fool you: It still holds up to 200 pounds, is easy to set up and can fit in a stroller or backpack.
Eddie Bauer Bacon Pack, $99, Eddie Bauer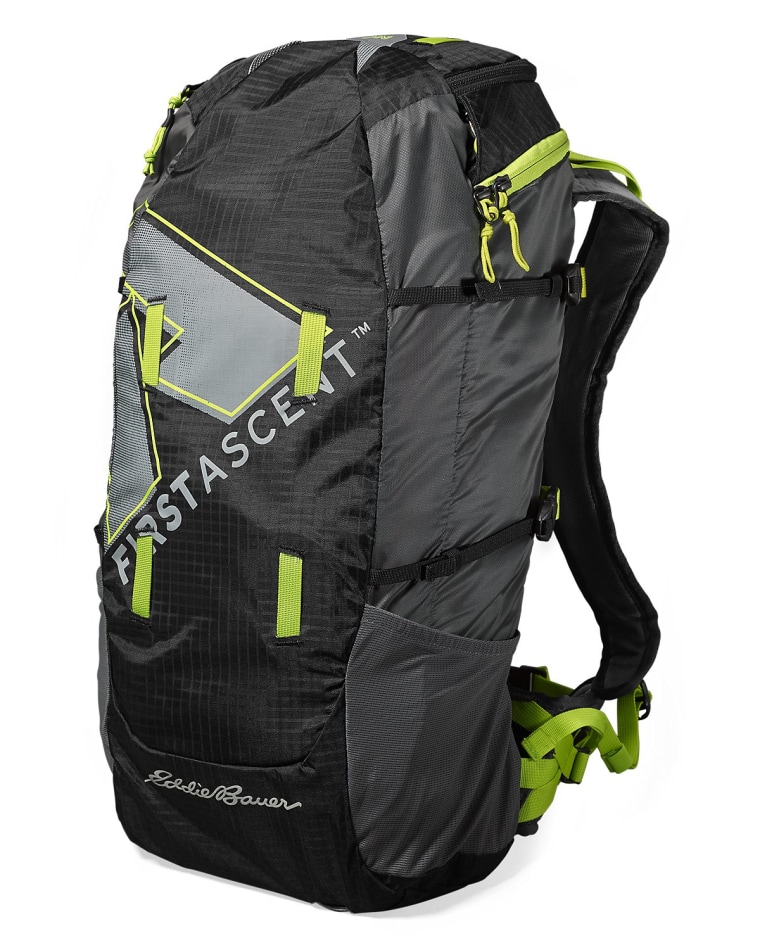 This backpack might only weigh a pound and a half, but its capacity seems limitless. It can even hold skis!
Camelbak Scout Hydration Pack, $60, Camelbak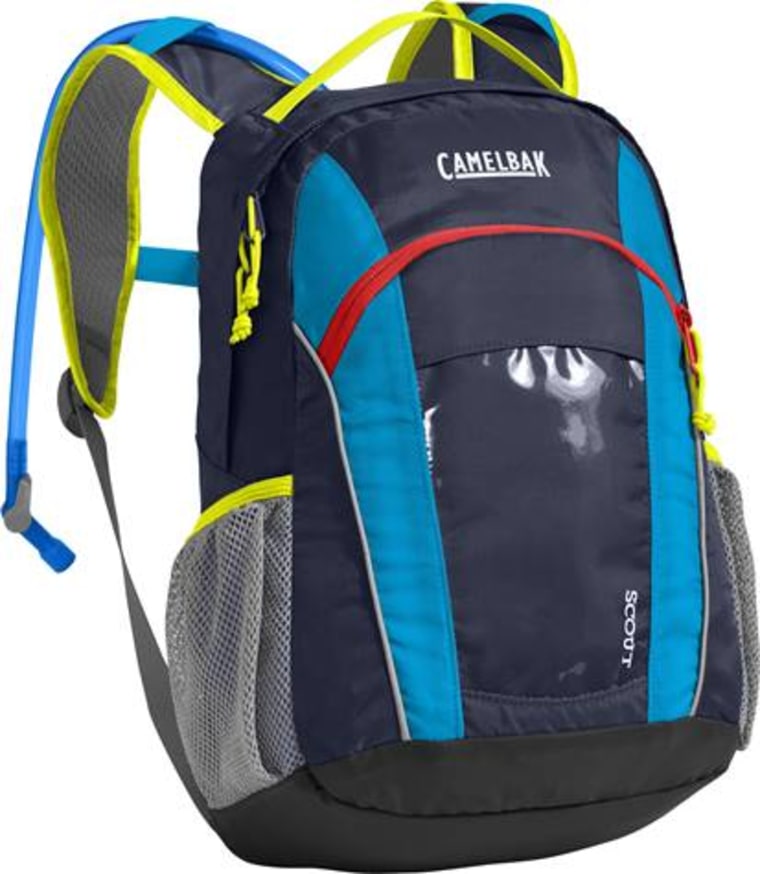 This backpack is made especially for kids and includes a water pouch on the inside and a safety whistle.
Altra Men's Lone Peak 3.0 Shoes, $84, Altra Running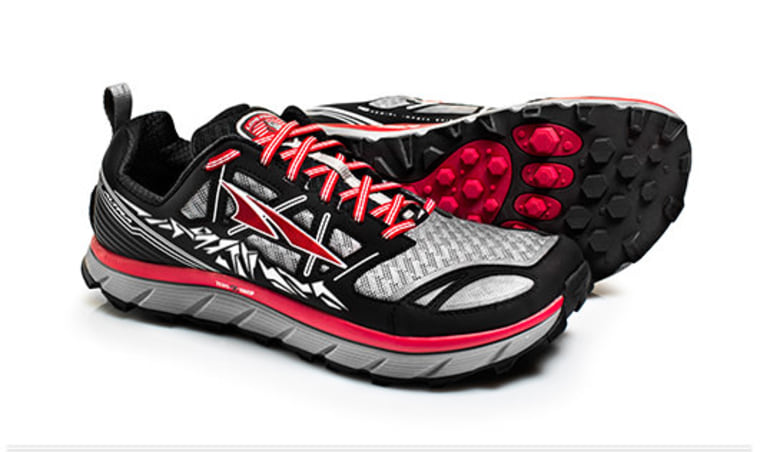 This shoes are great for hiking or even running on trails of various terrain. Bean is such a fan of these shoes, he hiked Machu Picchu in them! They're light, durable and provide great support while keeping your feet level.
Benton Pullover, $98, United by Blue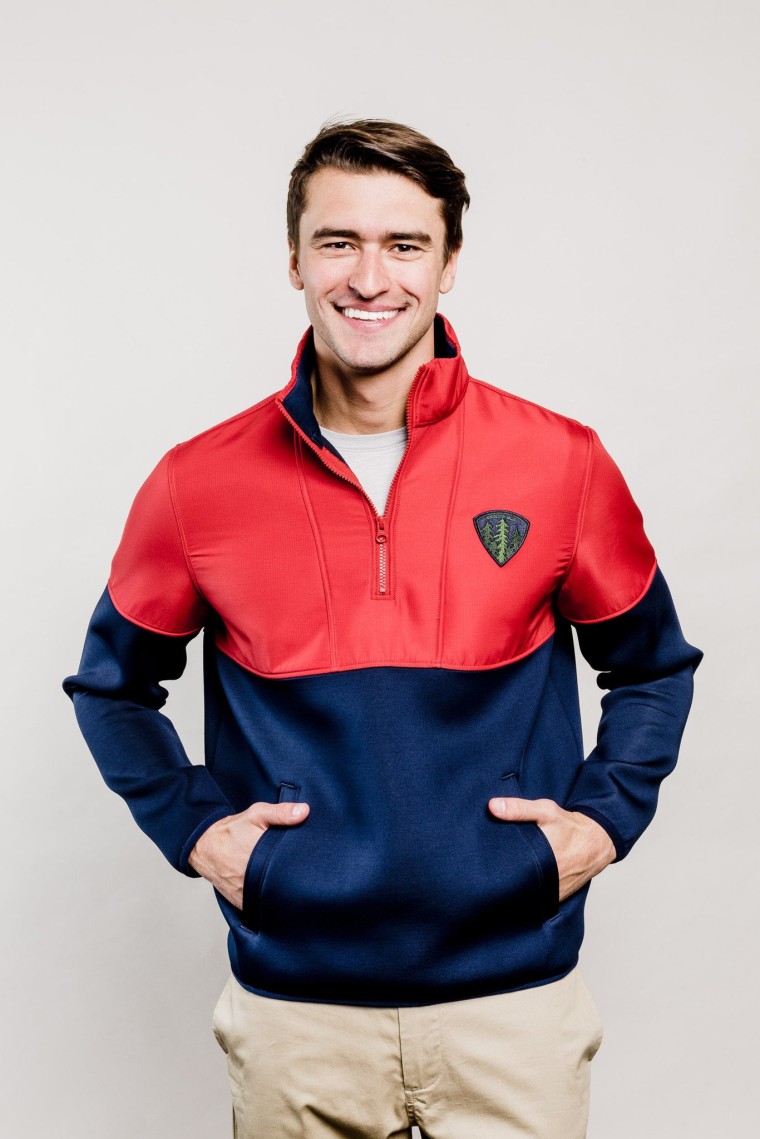 For every product sold, United by Blue removes 1 pound of trash found. They've already removed 1 million pounds! As for this pullover in particular, it's warm, it's water-resistant and it's good for any kind of weather.
Vasque Kids' Breeze III Ultradry Boots, $70, Vasque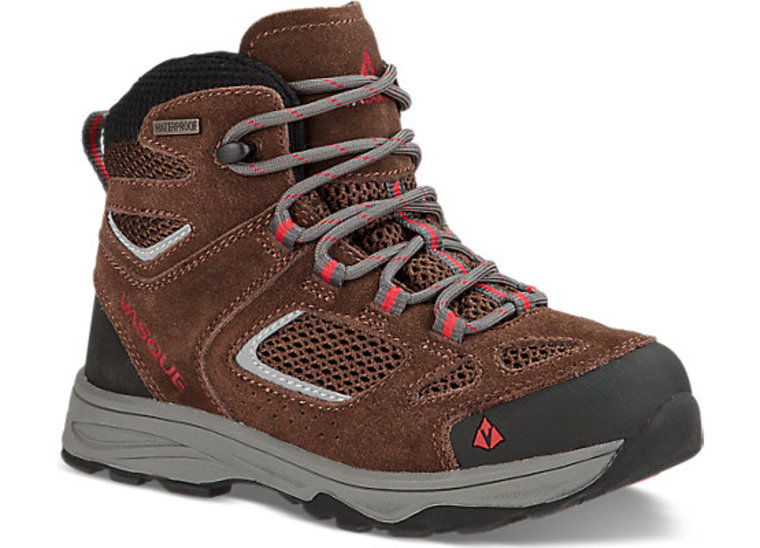 These kids' waterproof hiking boots are modeled after the well-known brand's adult shoe. Bean gives them very high marks.
Leatherman Juice CS4, $75, Leatherman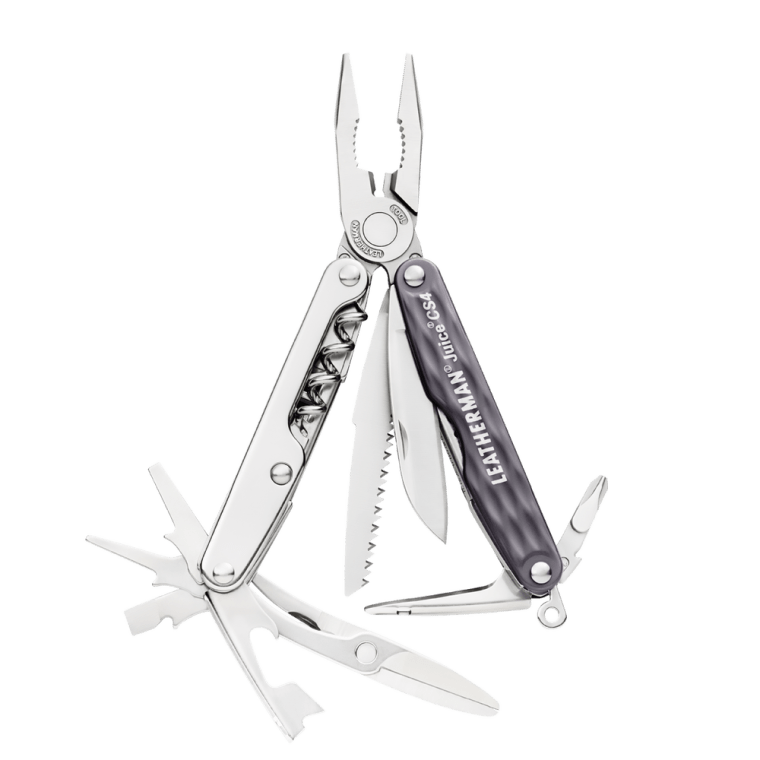 According to Bean, this multi-tool super knife has everything you need to get through anything you might encounter on the hiking trail. This gadget includes 15 tools in all: a corkscrew, pliers, scissors, a bottle opener, wire cutters and much more.
Nomad 7 Plus Solar Panel, $100, Goal Zero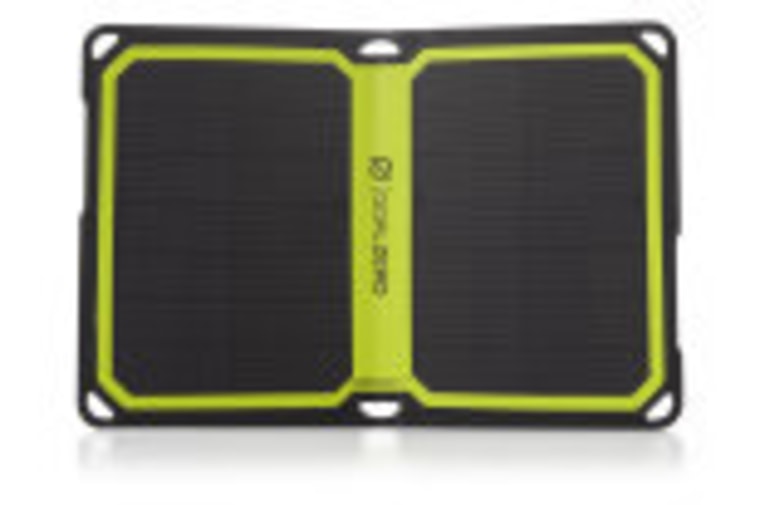 This solar panel charges USB devices while protecting them from the sun, and it weight less than 1 pound.
Snow Peak Titanium Sporks, $10, Snow Peak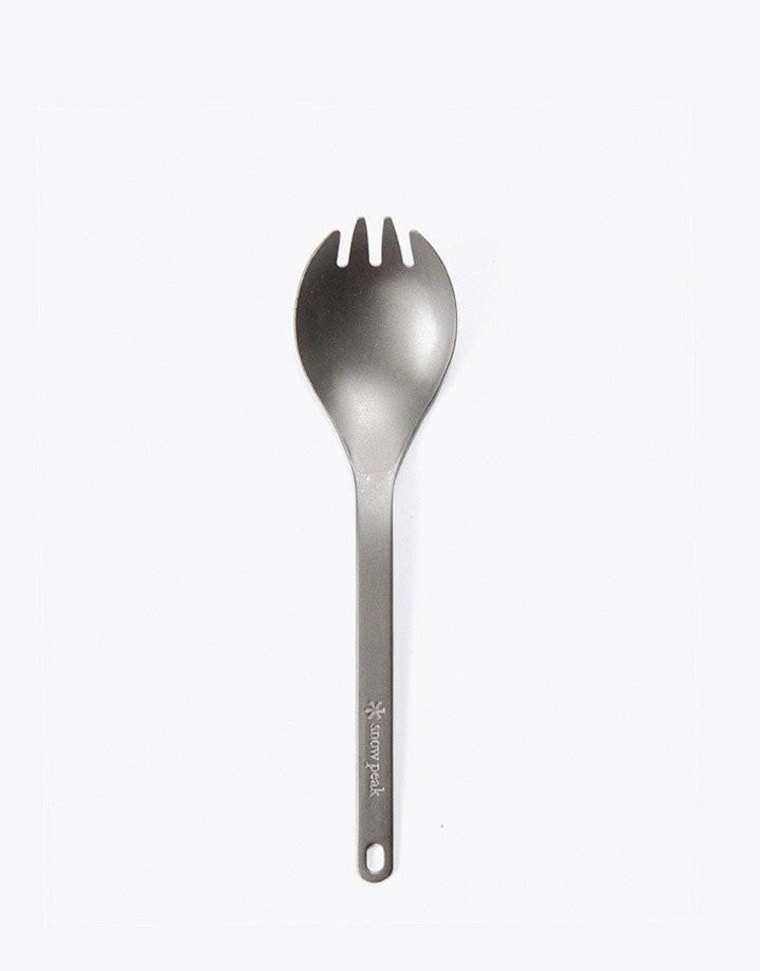 This lightweight, durable and versatile utensil comes in four bright colors.
Biolite Cookstove, $80, Biolite Energy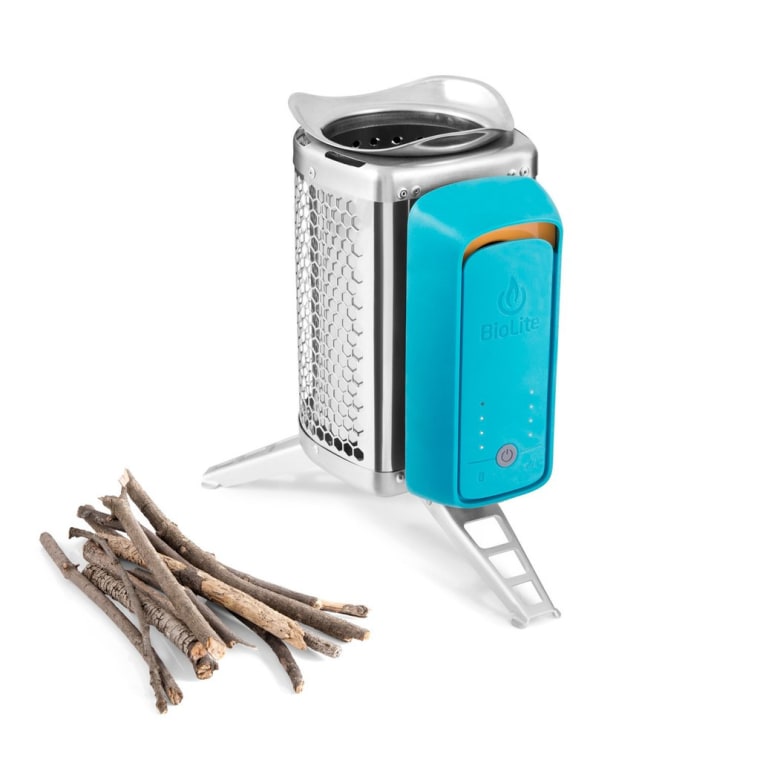 This wood-burning stove will cook your meals on a single charge of the USB-rechargeable airflow.
Snow Peak Collapsible Coffee Drip, $30, Snow Peak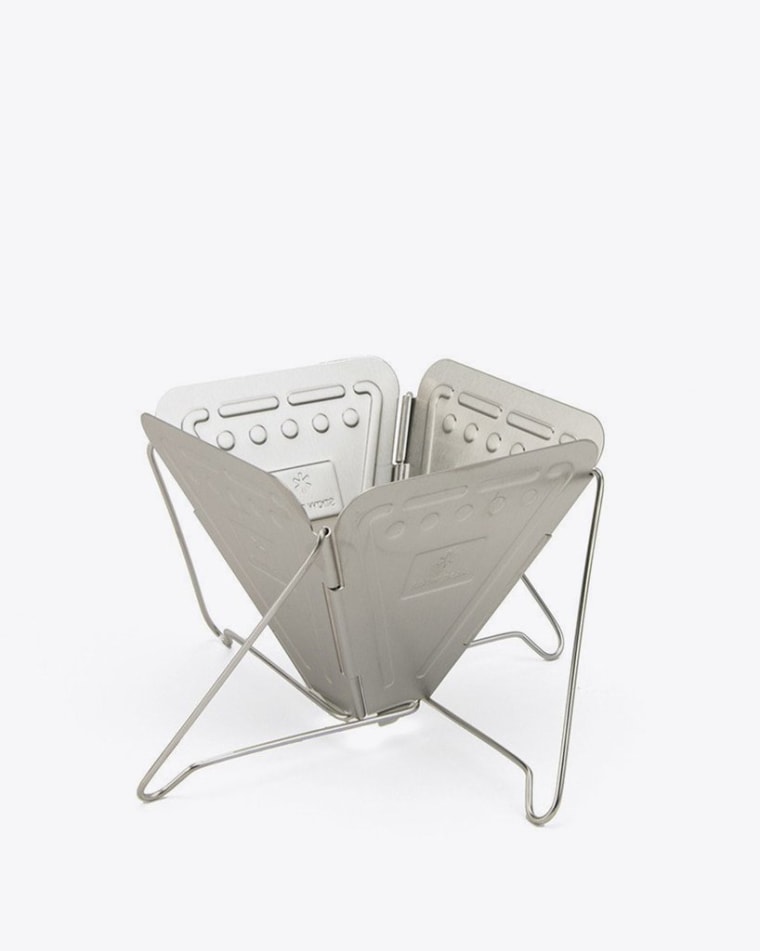 Need your coffee no matter what? Make fresh brew on the trail with this stainless steel, foldable brewer.
The Rambler 10 oz. Lowball, $20, Yeti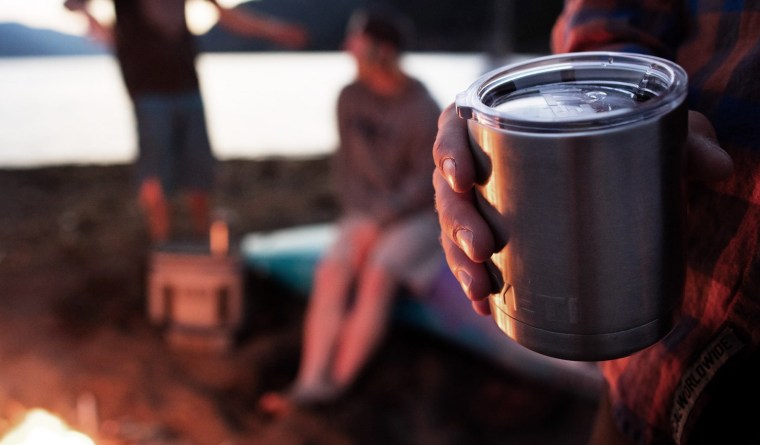 The Rambler Lowball is the perfect way to drink around the campfire. Use it for coffee in the morning, drinks in the evening and every drink in between. The double wall of this mug insulates your drinks, keeping them hot or cold.
Survive Outdoors Longer Survival Medic, $15, Survive Outdoors Longer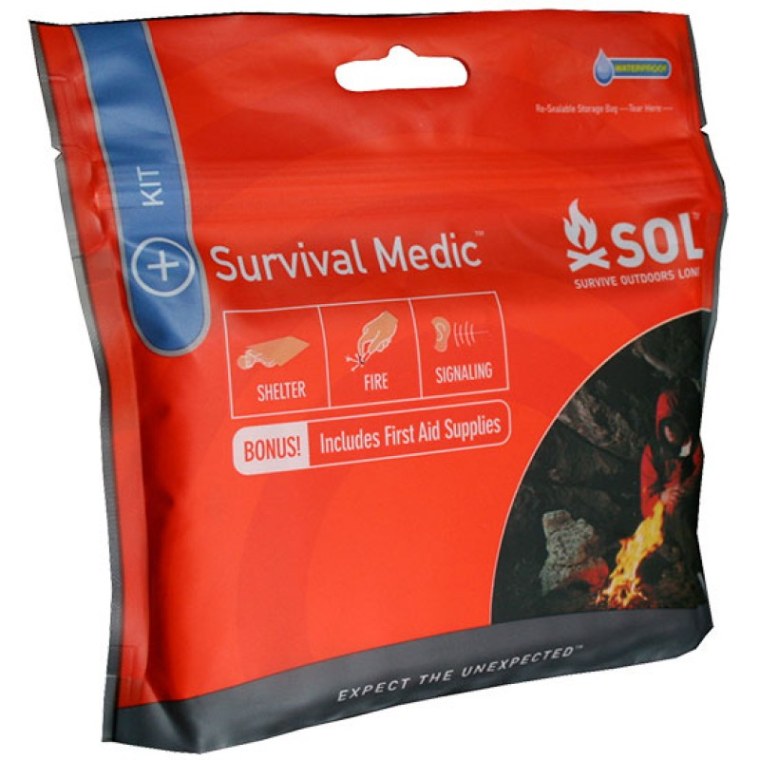 An emergency blanket, Fire Lite, sparker, tinder, a whistle, duct tape, a button compass, antiseptic wipes, gauze, bandages ... what isn't included in this waterproof pouch?