1755 Ocean Ave, Santa Monica, CA #PH 901
For sale: $11.4995 million

When designing a luxury condo building in oceanfront Santa Monica, it's important to be sure the pet spa incorporates all the elements of Feng Shui.
Nothing was overlooked in The Seychelle, the high-end building in a hotly anticipated new development in Santa Monica. The interior designer personally buried crystals under the landscaping to balance the energy.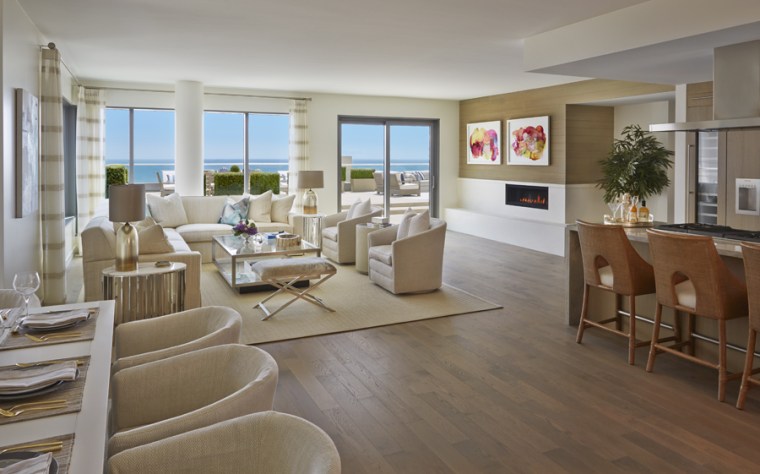 Now the building's penthouse is about to go on the market. At 3,028 square feet, it's the biggest and most expensive home in the super-amenitized building, and it has almost as much outdoor space as indoor.

The 1,876-square-foot rooftop terrace offers views of downtown Santa Monica, the pier and waves crashing in the Pacific all the way down in Malibu. Local designer David Phoenix, who has worked for Rob Lowe, Arnold Schwarzenegger and the Kennedy family, took on the apartment's design, working with neutral, nubby fabrics to make a place posh enough to be a penthouse but comfortable enough to be at the beach.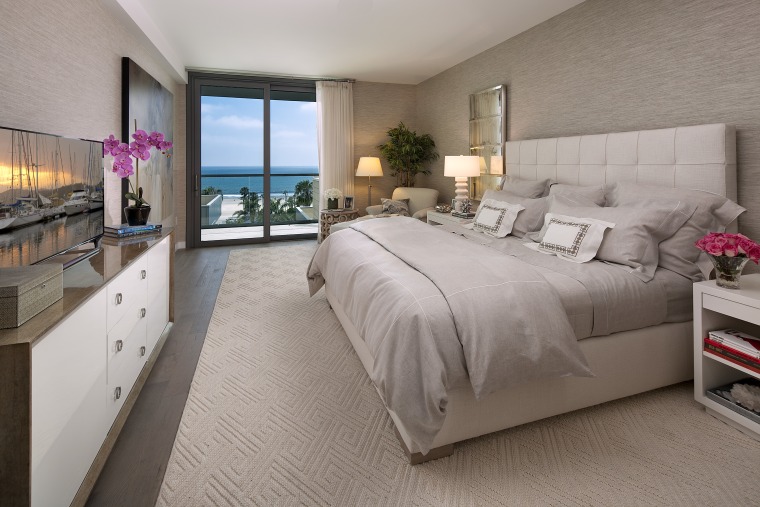 The unit has 3 bedrooms, 3 bathrooms and a powder room.

The Seychelle is part of a master-planned redevelopment of the former Rand Corporation campus along Ocean Avenue. In creating essentially a new neighborhood in Santa Monica, developer Related California included a public park, parking and affordable apartments. But The Seychelle is unapologetically luxurious.
Sought-after, holistic designer Clodagh created a high-end space using the best of everything. She also designed for the invisible, using Feng Shui and balance to create surprise elements intended to give the building a harmonious, joyous feeling. A wall of succulents leads from outside into the lobby; the elevators are lined in reclaimed wood; and yes, even the dog spa has a chandelier.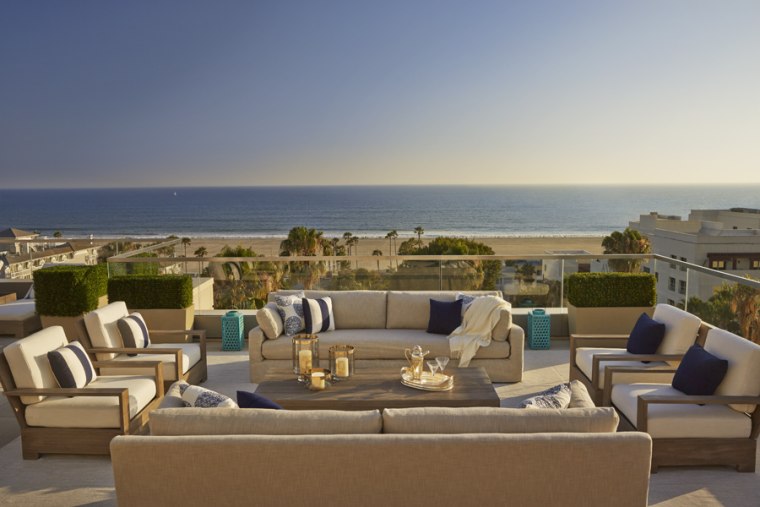 Clodagh herself took photos of the waves from under the Santa Monica pier and had them cut into layers of steel and mirrors for the reception area.

"It's fair to say everybody was very impressed just by the silky harmony within the building," she said. And she got the two reactions she was going for: "'Wow' in the lobby, 'ahh' in the apartment."
Related: 
Emily Heffter, a reporter and writer for Zillow Blog, covers celebrity real estate, unusual properties, and other real estate topics. Read more of her work here.