Is it time for you to buy a new mattress?
It can be tough to know whether the time has come to shell out cash for a new mattress, and it can be even harder to pick out the right one. Here's how to tell — and what to know as you head to the store.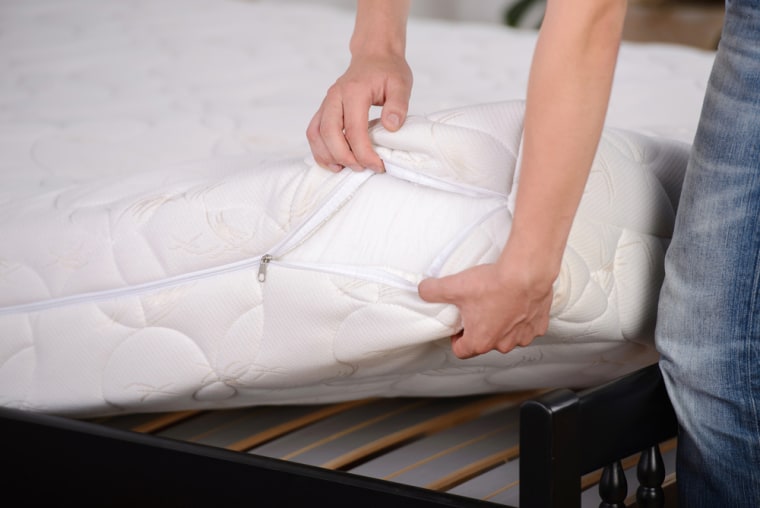 How to know if you need a new mattress
If you're not sure whether or not you even need a new mattress, there are a few ways to tell. You need a new mattress when:
You feel the coils as you rest.
You have aches and pains when you wake up.
You sleep better in other beds.
You see impressions in your mattress where you sleep.
You have owned your mattress for more than 10 years.
If any of these points are familiar to you, it's time to start shopping.
RELATED: 4 folding and hanging hacks to organize your closet (and your life)
Shopping tips
A mattress has a big impact on your life as it influences your sleep every night, so shopping may seem overwhelming. Here are some tips to make sure your shopping trip is a successful one:
If you are a couple, shop together.
Bring your pillows with you.
If may feel awkward, but rest on a mattress for no less than 10 minutes in your typical sleep position.
Don't rely on the store's label to tell you which models give you the best support.
Terms to know
A mattress is a mattress, right? Not so fast. You'll find various terms tied to different models as you shop. Here's a breakdown:
Innerspring mattresses
Innerspring mattresses are the most common type of mattress. They give support from metal coils. A salesperson might try to tell you that a mattress' quality is based on the number of coils inside, but that's not the case. What you do need to pay attention to is the gauge of the wire that the coils are made from. This affects the firmness. Just remember: Heavier gauge means a stiffer mattress. Lighter gauge means a springier mattress.
Foam mattresses
Foam mattresses are filled with a combination of synthetics and natural fibers. Most people think of memory foam or viscoelastic foam when they consider a foam mattress, and that's exactly right. These mattresses tend to mold to the shape of your body as you sleep, and these mattresses also tend to cost more.
RELATED: How often you should wash your duvet — and the right way to do it
Flip out
Several manufacturers suggest flipping your mattress every three months to extend its life, but today's market also includes the no-flip mattress. These models have extra padding on one side so it never has to be flipped. But one warning for you: No-flip mattresses tend to cost more, so consider whether or not the chore of flipping every three months is worth the extra cost.