Brooke Shields knows a thing or two about style. As a supermodel, she's been exposed to savvy sartorial tricks for pretty much her entire life. Of course, having good taste in fashion can be translated over to home decor, and a new feature on her in Better Homes and Gardens magazine proves just that.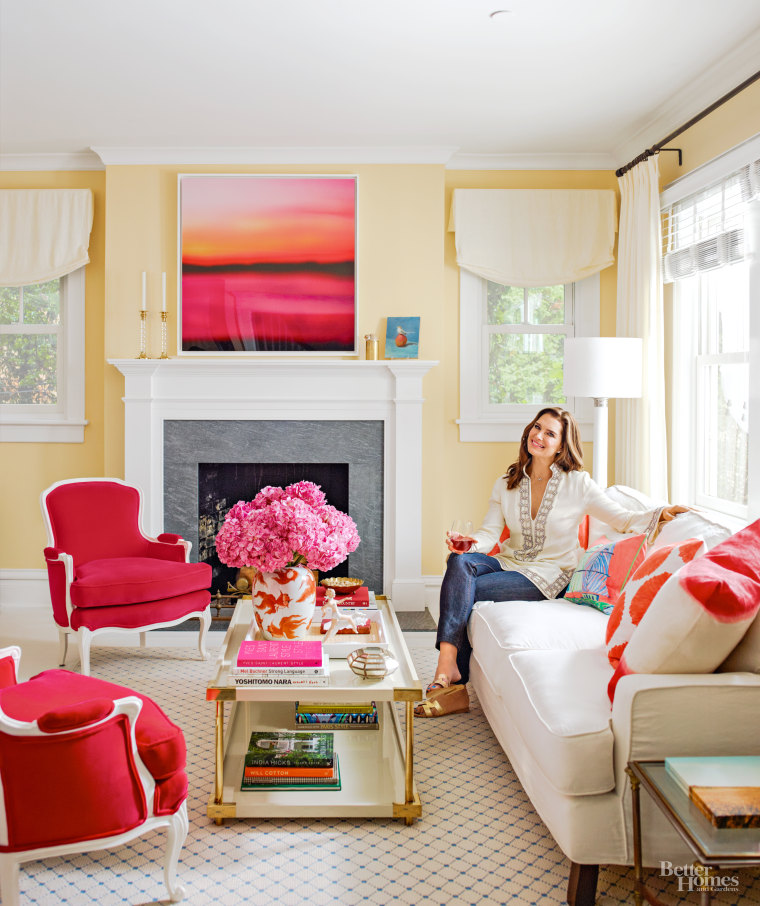 "A little color goes a long way," the actress/author/wife/mother told the magazine of her decorating philosophy. Her Long Island, New York, cottage — which she decorated 100 percent by herself — features pops of color in each room.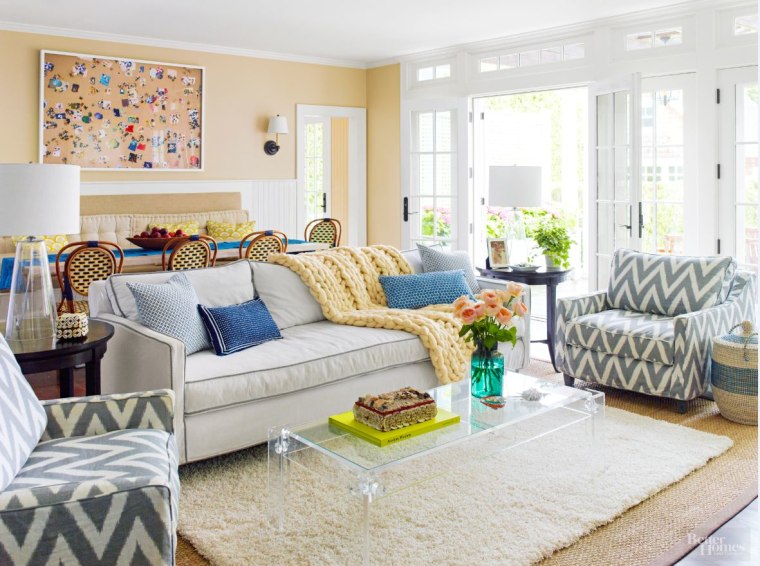 The family room includes a breakfast nook where Shields, her husband Chris Henchy, and their two daughters Rowan, 12, and Grier, 9, do everything from have meals together to challenge each other to game nights. A beach scene by Pulitzer Prize winner Vincent Laforet hangs above the banquette. "I'm intrigued by photographs of all kinds," she says.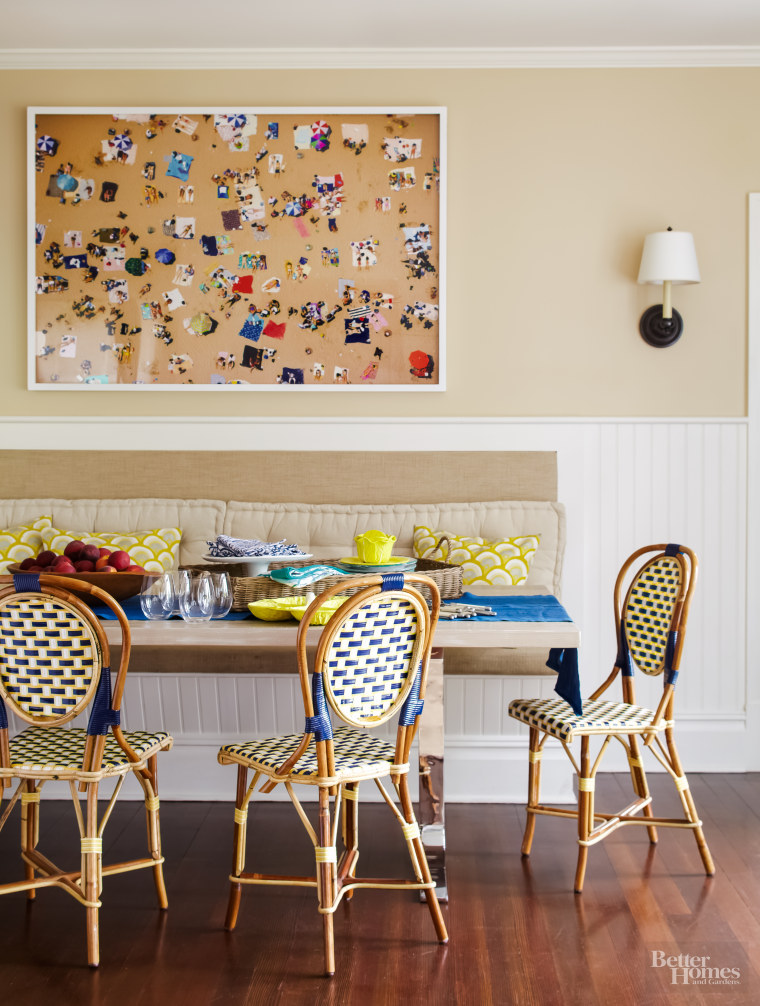 Even though she loves color, Shields chose to have an all-white kitchen because it makes things feel clean and bright, she told the magazine.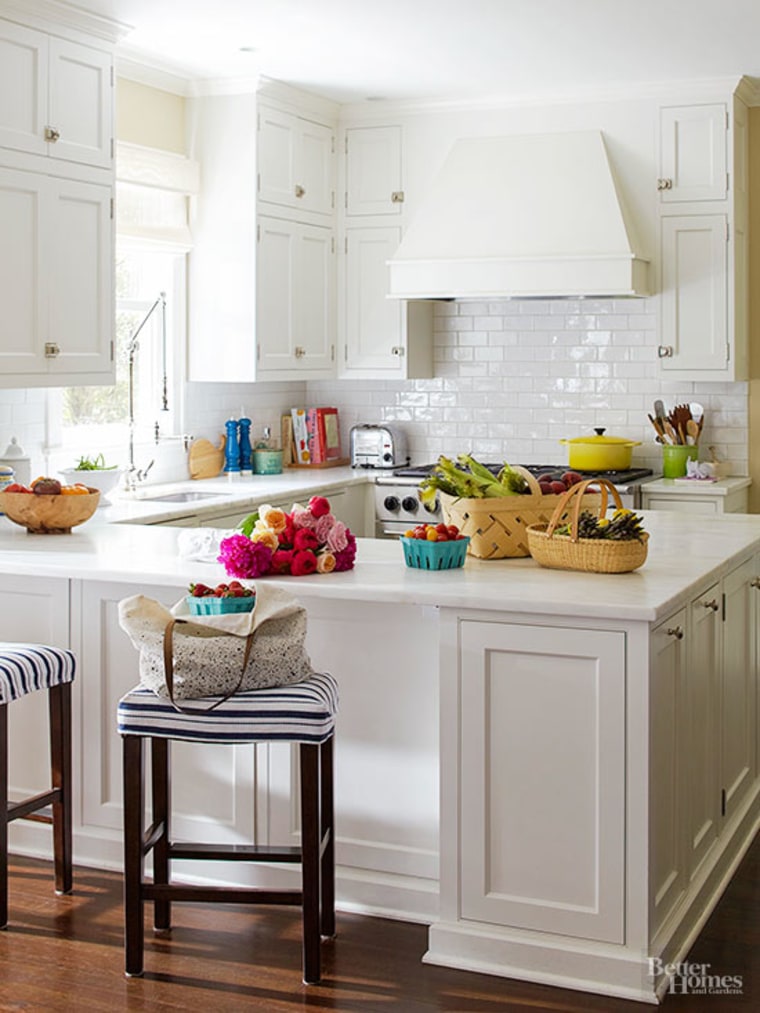 During the warmer months, Shields and her family can be found enjoying the home's outdoor spaces like the back patio. "The menu invariably includes tomatoes and herbs she grows in the backyard, plus her specialty cocktail," the magazine notes.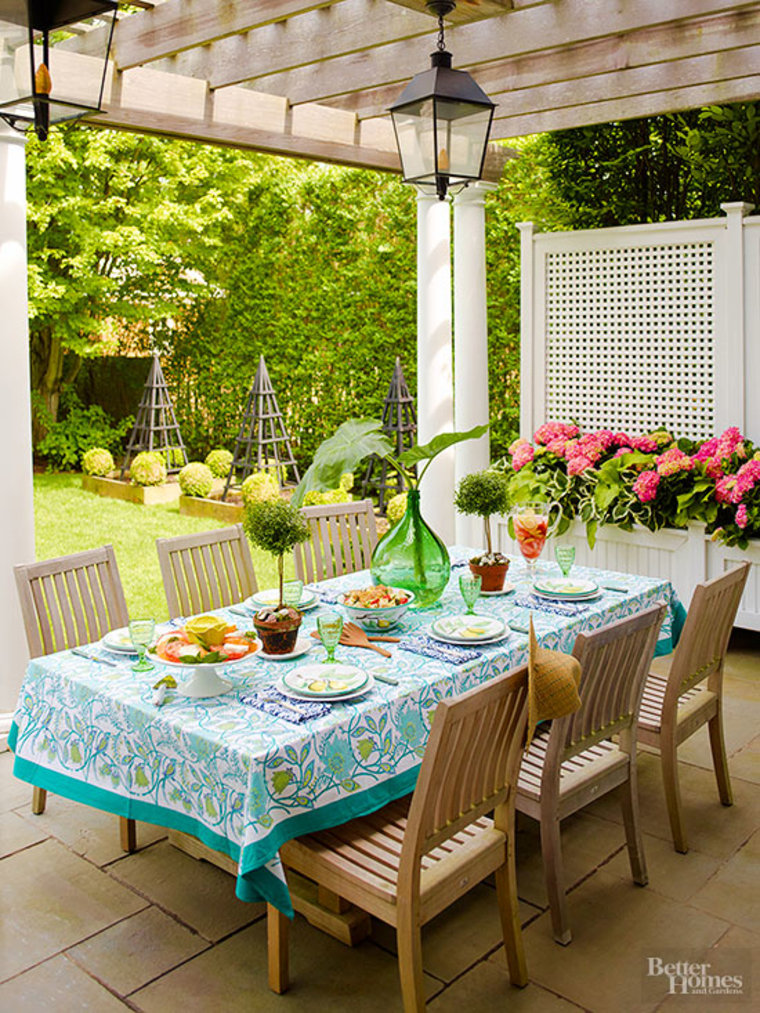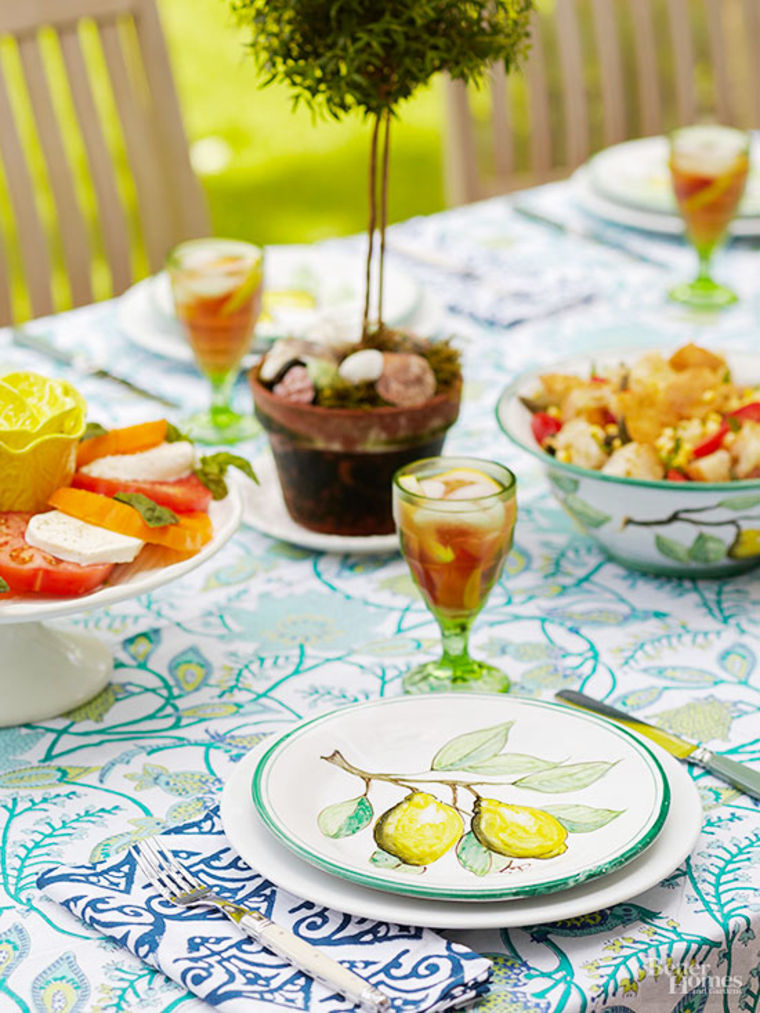 So what's Shields' secret to decorating success? "I love, love, love tag and estate sales, flea markets, auctions," she said. "I can envision the transformation of anything."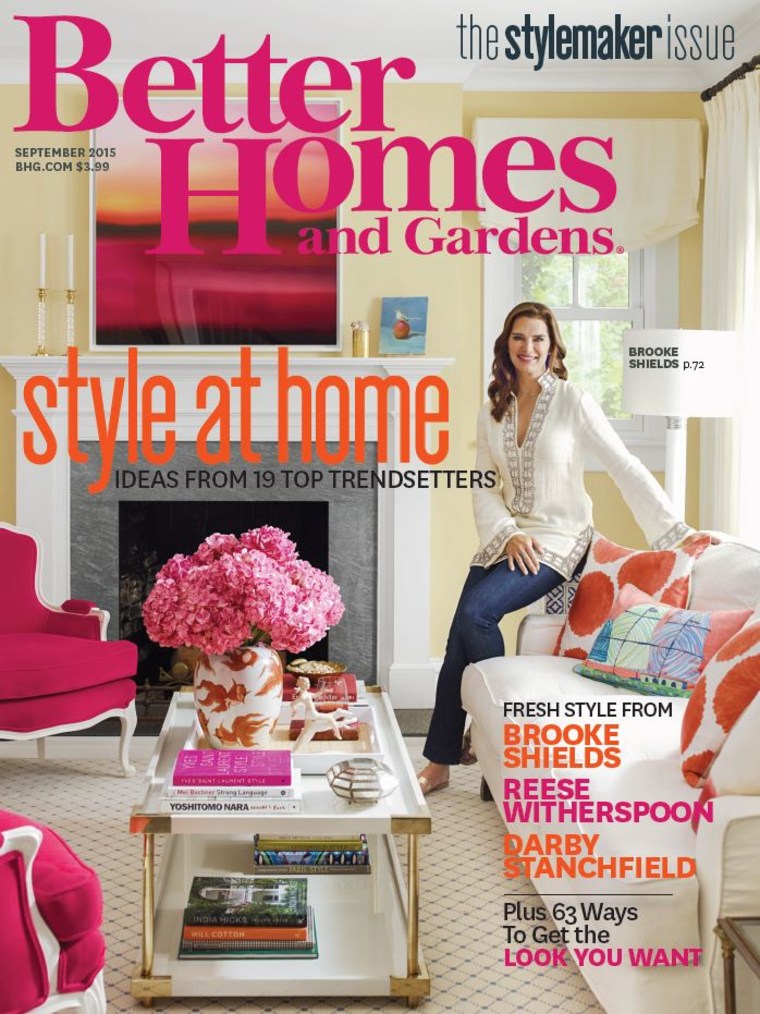 See more of Brooke Shields' home in the September issue of Better Homes and Gardens.