If you've ever wanted to stay in a star's home, this could be your big chance!
"Breaking Bad's" Aaron Paul has listed his beautiful mid-century house in Boise, Idaho, on Airbnb — and it's at a price that won't break the bank.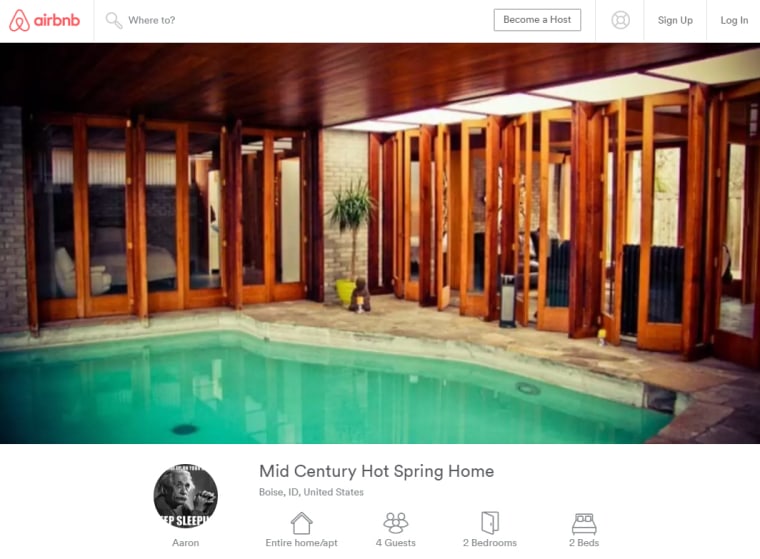 The two-bedroom, two-bathroom property — which is powered by a geothermal hot spring and features a pool, a cozy wood-lined interior and a fireplace that can be viewed from every room in the house — costs just $395 a night.
MORE: This is the 'smallest house in the world,' and it's on Airbnb
Given the amenities and the location, it's a fair deal, and the price includes bragging rights any "Breaking Bad" fan could appreciate.
What it doesn't include is the cleaning fee ($200) and the security deposit ($1,000). But if you plan to stay the week, there is a 24-percent discount.
MORE: Mariah Carey rents $10,000-a-night Airbnb home in Malibu
Parties aren't allowed in the home, but who needs a crowd when you can simply "put on a record with a glass of wine and relax" in the cozy space — as the owner suggests.
The one and only review for the property so far calls it a "masterpiece."
Follow Ree Hines on Twitter.