It's a very "Brady" reunion!
All six of the "Brady Bunch" siblings reunited to help kick off a new HGTV home makeover series tentatively titled "A Very Brady Renovation." The series, which premieres in September 2019, will follow a team of designers renovating the Bradys' iconic TV home.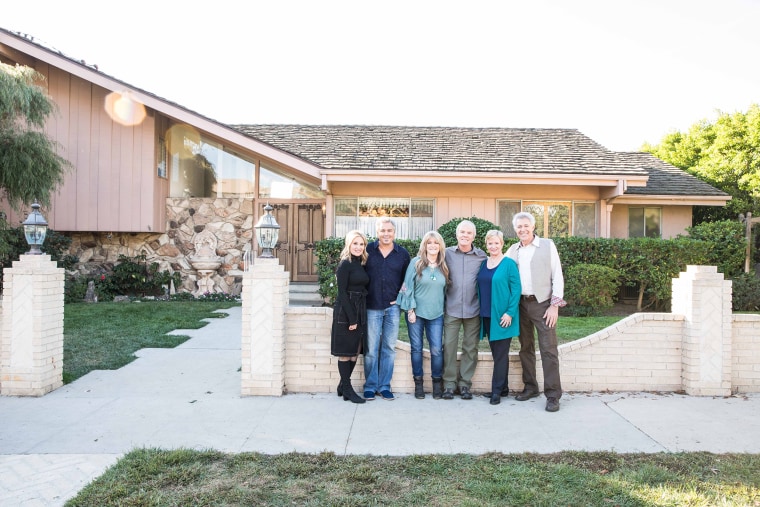 Maureen McCormick (Marcia), Barry Williams (Greg), Eve Plumb (Jan), Christopher Knight (Peter), Susan Olsen (Cindy) and Mike Lookinland (Bobby) all got together for the first time in nearly 15 years to pose for pics in front of the Brady house, located in Studio City, California.
The TV siblings also joined "Property Brothers" stars Jonathan Scott and Drew Scott, "Good Bones" stars Mina Starsiak and Karen E Laine, "Restored by the Fords" siblings Leanne and Steve Ford, "Hidden Potential" star Jasmine Roth and "Flea Market Flip" star Lara Spencer for an on-camera walk-through of the home.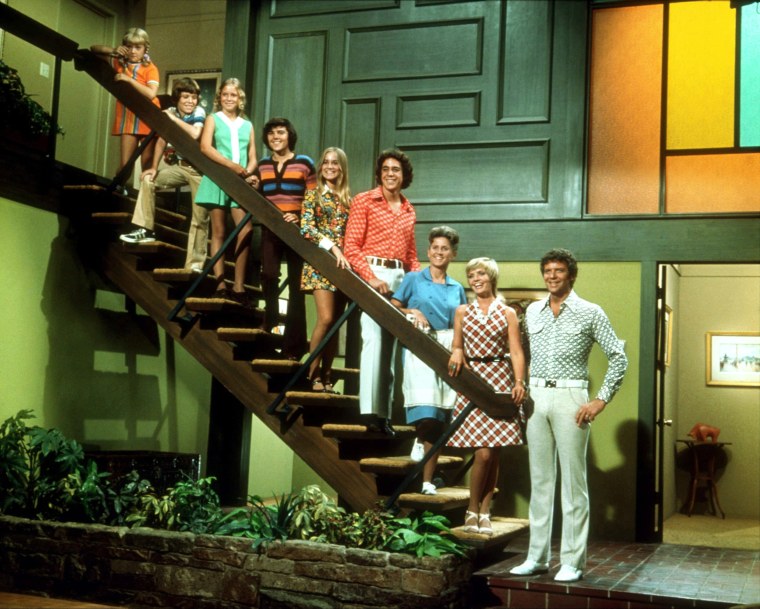 According to an HGTV press release, the home will be taken back in time again thanks to a groovy "'70s-inspired rehab."
Of course, TV viewers saw only exterior shots of the Studio City house — the interior of the Brady home existed on a soundstage. HGTV's designers will reimagine that interior, working to ensure the outcome stays true to the Brady spirit. So, wood paneling and a retro orange kitchen? Maybe!
"What's so exciting about this project is that we are creating one of the most iconic homes from many of our viewers' childhoods," said Loren Ruch, senior vice president, HGTV programming and partnerships. "It will be the first time in history that the house from all of our memories will be created in a real brick-and-mortar location. It is certain to be a trip down memory lane."
In August, HGTV beat out former 'N Sync member Lance Bass in a bidding war to buy the "Brady Bunch" house. Just a day after Bass told fans he'd bought the famous home, HGTV swooped in with more dough.
While we're sad for Bass, we're excited to tune in to "A Very Brady Renovation"!