"Here's a story of a lovely lady" named Jan Brady who's quite a real estate mogul these days.
The days of "The Brady Bunch" might have come and gone, but Eve Plumb who played Jan Brady in the hit show is still riding the wave of her early fame. The actress turned painter recently sold her home in Malibu for $3.9 million.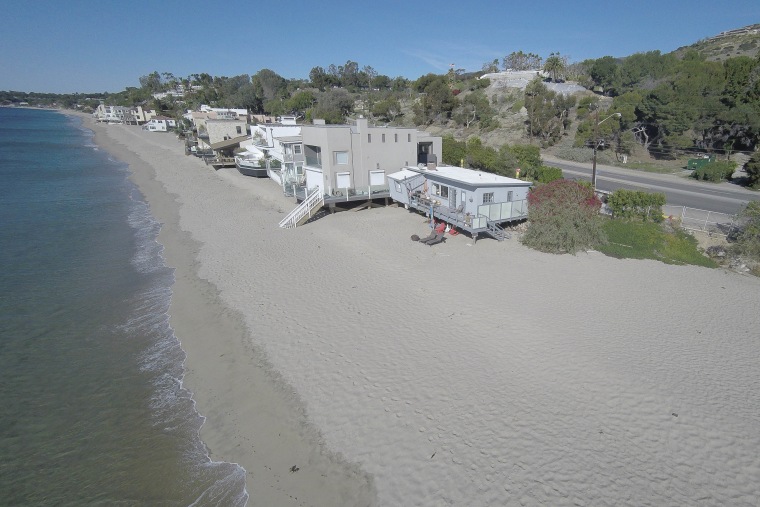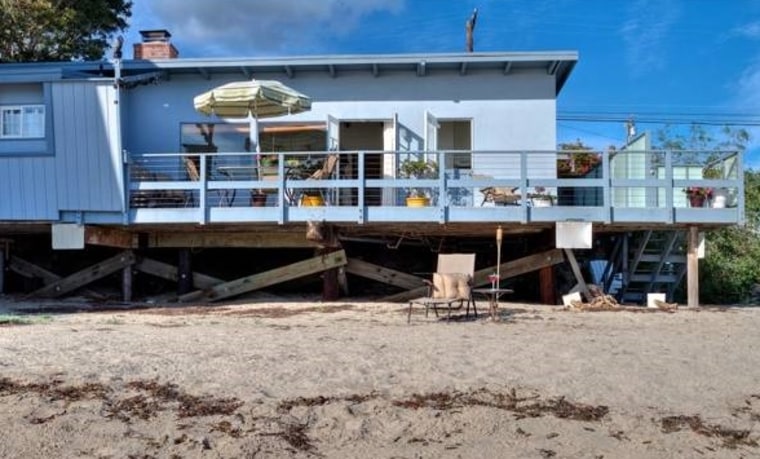 The 58-year-old purchased the beach house back in 1969, the first year of her role as Jan Brady, for $55,300, reports the Los Angeles Times. She was just 11-years-old. Talk about being wise beyond her years!
RELATED: Ina Garten will be cooking up a storm in her amazing new NYC apartment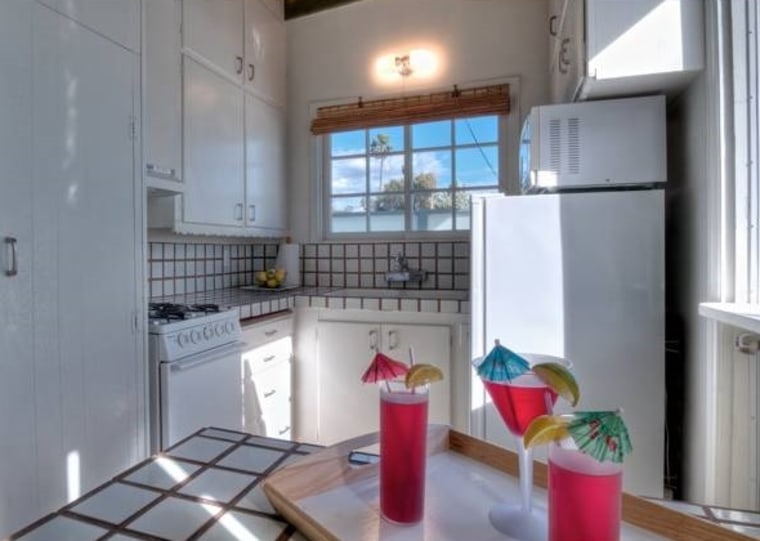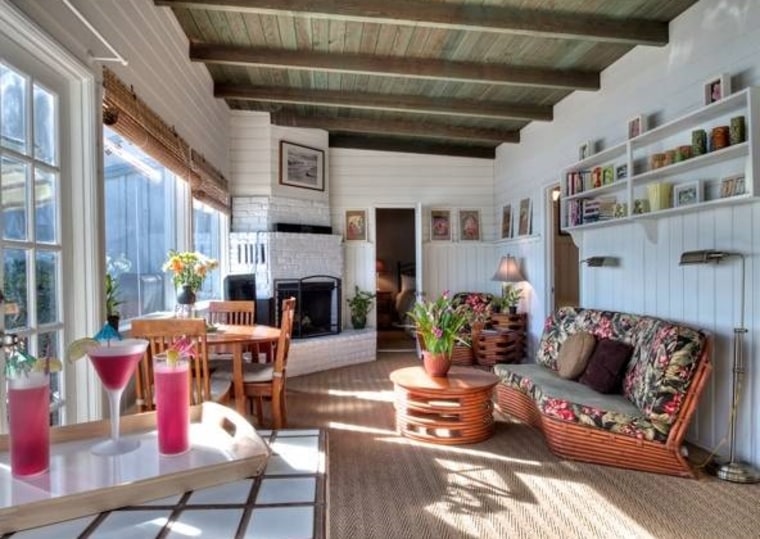 The bungalow style home, which is located on one of Malibu's picturesque beaches, includes three bedrooms and 1.75 bathrooms. The home was listed by Brian Linder and William Baker of Deasy/Penner & Partners.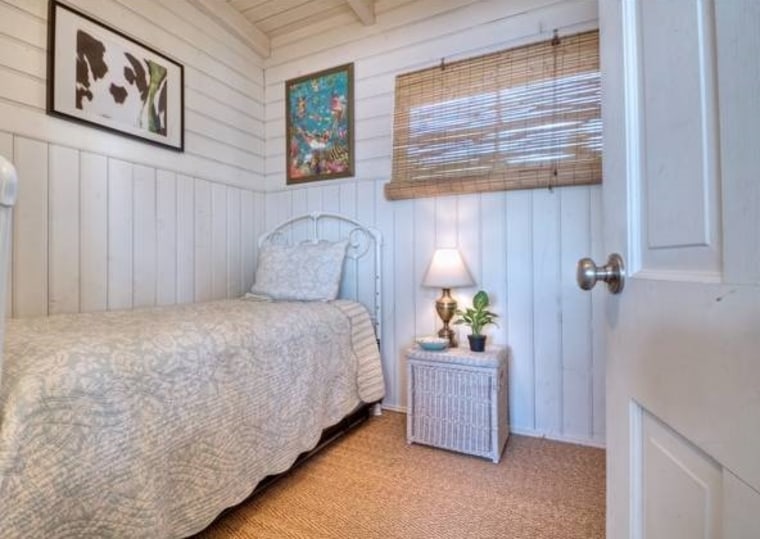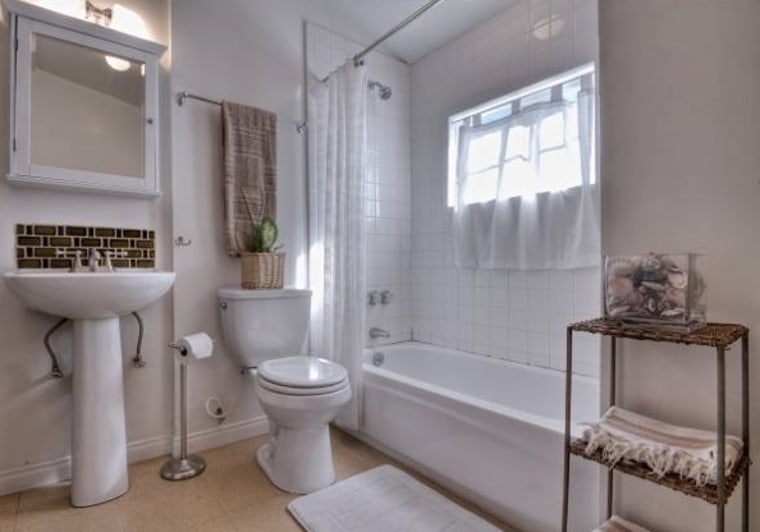 RELATED: Trump's childhood home and former L.A. mansion are up for sale
While slightly dated, the décor inside has a tropical feel, making it perfect for a beach retreat. Whitewashed wood gives the home a light and airy look.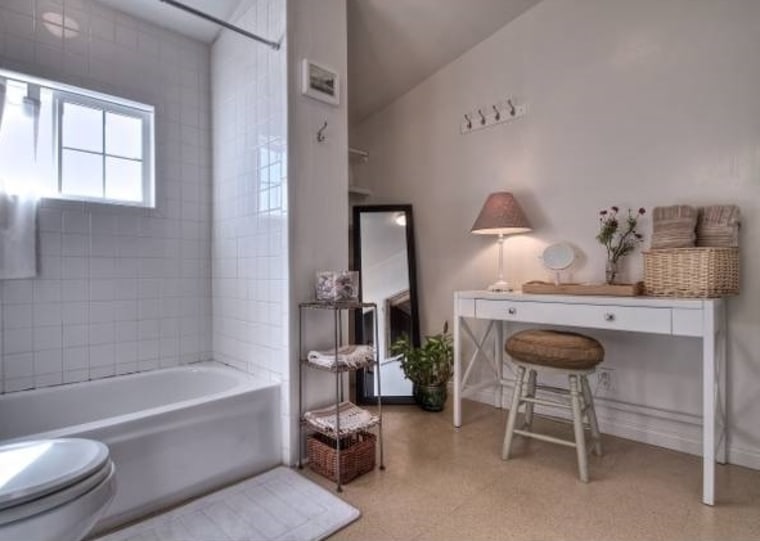 "The most notable feature was, of course, the site on Escondido Beach Road, with one of the largest oceanfront parcels available in the area," wrote J.J. Juarez of Deasy/Penner & Partners in an email to TODAY. "It was essentially a little cottage, with no heat or air conditioning, but a fabulous view on one of the best private beaches in Southern California."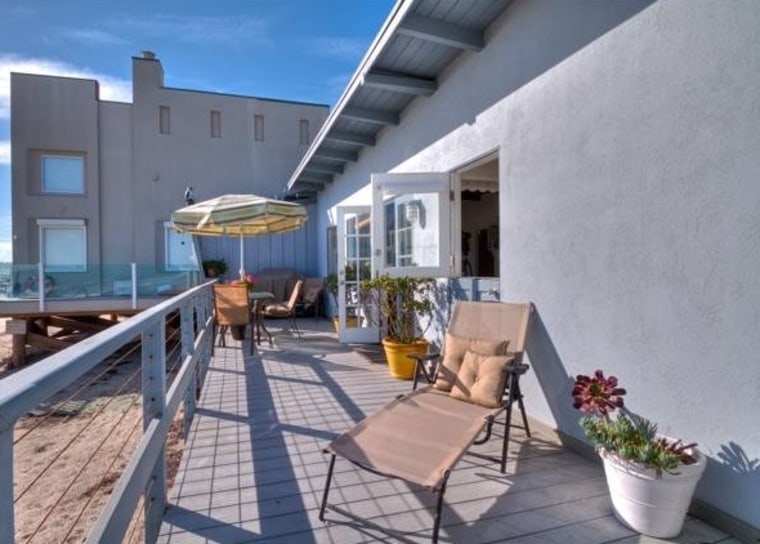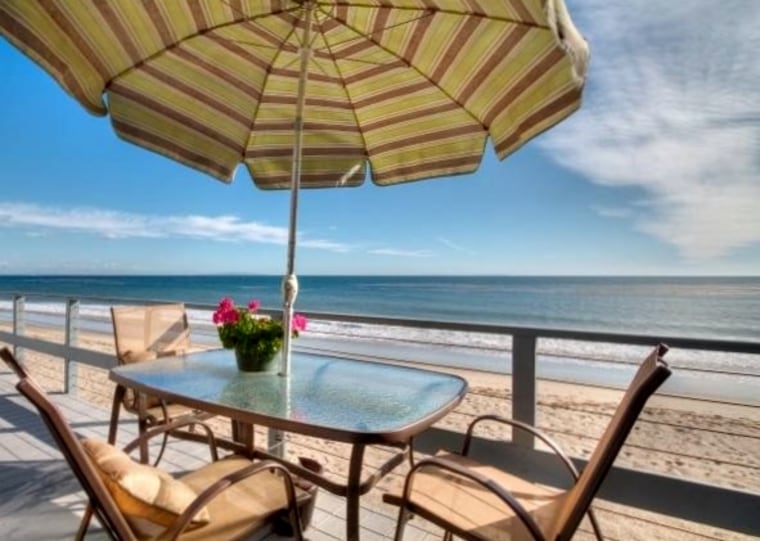 A wrap around deck allows for sunset cocktails on the beach. Sign us up!
And if the new owner isn't interested in the home's 50s style charm, there's a sleek and modern rendering from Meis Architects of what the current 850-square-foot home could transform into with a little TLC.
RELATED: Two neighboring homes, owned by Tom Hanks and Rita Wilson, are now for sale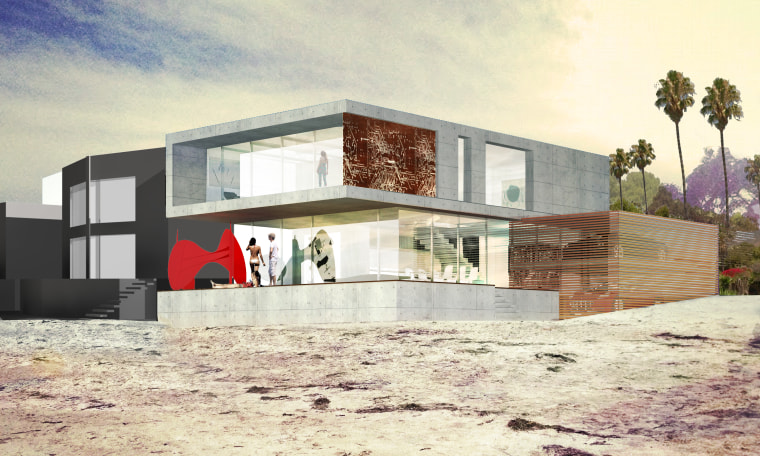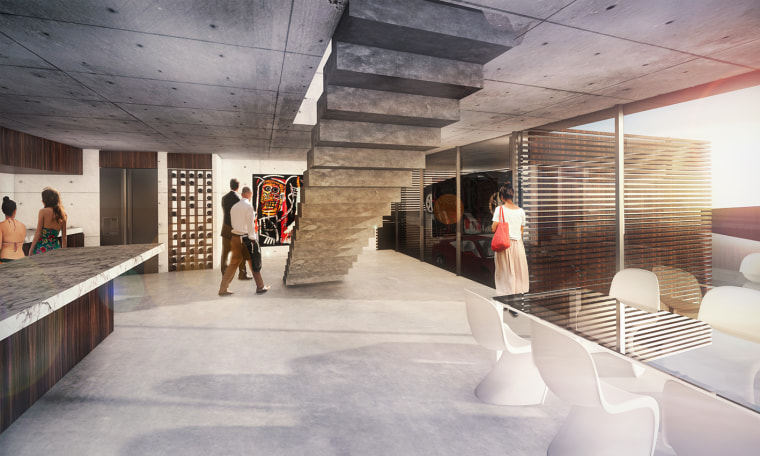 With floor to ceiling windows and 3,500-square-feet (that's over four times the size of the current house), the new owner could turn Plumb's old pad into the ultimate beach retreat.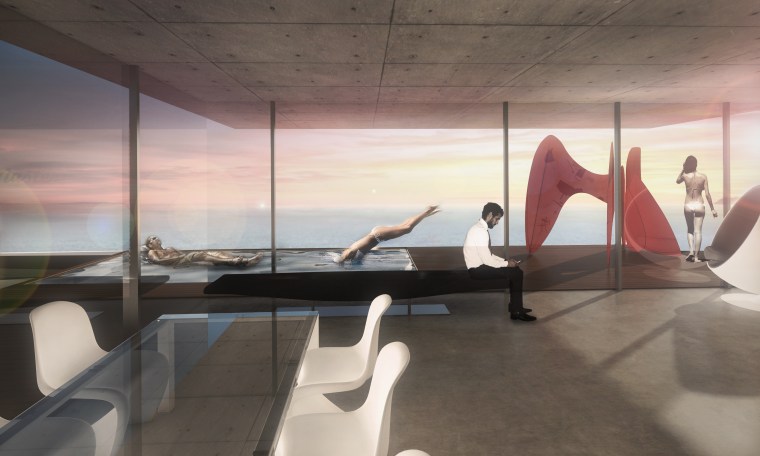 We can't wait to see what happens!