Words like "one of a kind" and "unique" get thrown around a lot when talking about multimillion-dollar properties, but there really isn't a home like the Bob and Dolores Hope estate in Palm Springs.
"I still get chills when I drive up to the property," said listing agent Stewart Smith of Patrick Stewart Properties. "It's one of the most architecturally significant homes in the U.S. — if not the world."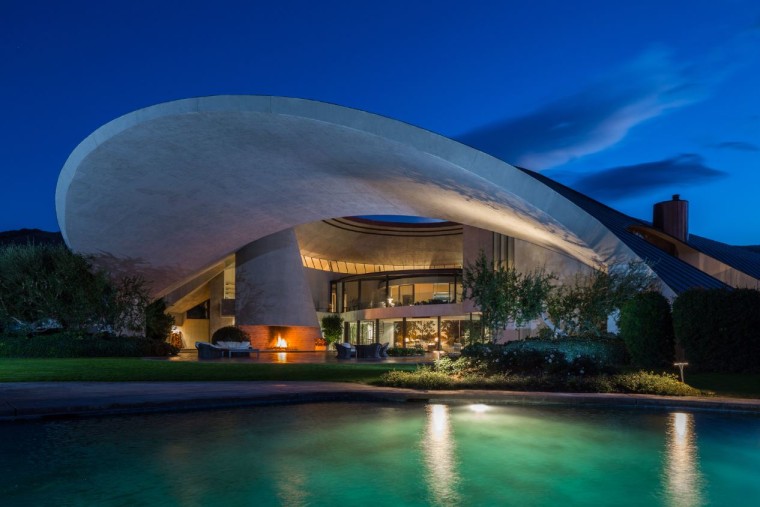 The Hopes commissioned Modernist architect John Lautner to build their dream home in 1980. The resulting residence was Lautner's largest — a 23,366-square-foot marvel with 10 bedrooms, 13 bathrooms and a massive copper roof.

Still owned by the Hope family today, the home was quietly shopped for $50 million last year before officially hitting the market for $34 million in January. Now, it's listed for just under $25 million after a $9-million price cut this week.
"We dropped the price for the same reason all sellers drop the price of their homes," Smith said. "It's priced for today's marketplace."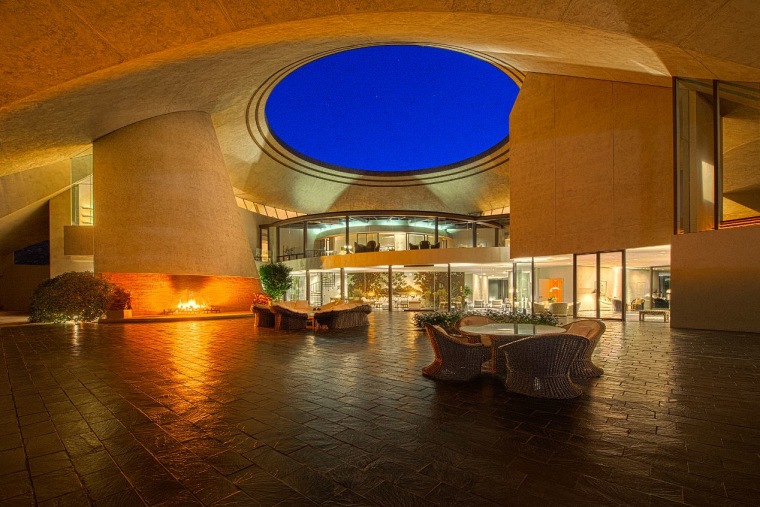 Several potential buyers have toured the home over the past year — and it's easy to see why. Lautner, one of the last century's highest-regarded American architects, didn't just build homes of great magnitude. He paid close attention to the relationship between homeowners, their living space and nature.

"Shelter is the most basic human need," Lautner once said. "The purpose of architecture is to create timeless, free, joyous spaces for all activities of life."
The striking California property combines concrete, steel and glass with a curving roof made of copper and it overlooks the entire Coachella Valley.
"It's the best view of the mountain range and Coachella Valley I've ever seen," Smith said.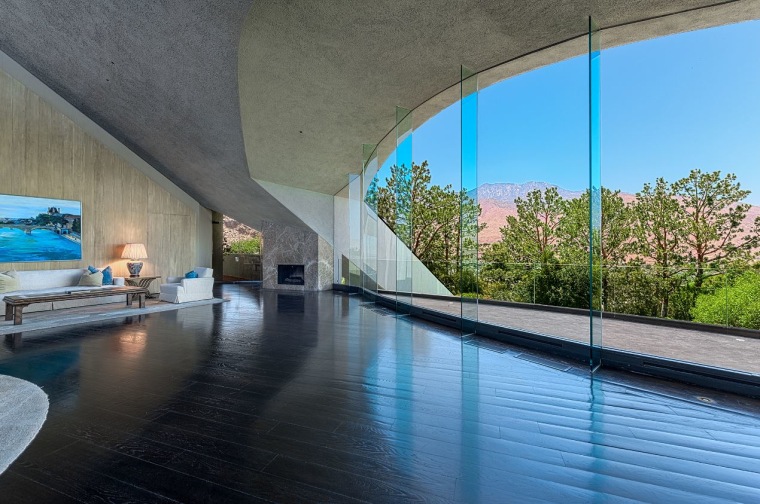 The home was designed for entertaining, with an outdoor terrace that can accommodate 300 guests, a bar, indoor pool, putting green and other high-end amenities. The Hopes hosted famous guests from all over the world, including singer Tony Bennett.

Photos by Patrick Ketchum, Brian Thomas Jones and Tasya Van Ree
Related: