See that kitchen to the left in the photo above? Kind of ordinary, wouldn't you agree? Well, Sarah Jacobson transformed the bland space and turned it into what you see on the right — something that's a whole lot easier on the eyes!
The 32-year-old purchased her one-bedroom apartment, located in Manhattan's Lower East Side, in June 2016 and officially moved in on Halloween of that year. While she renovated the entire space (and even discovered some exposed brick in the living room in the process!), it was the kitchen that stole our hearts.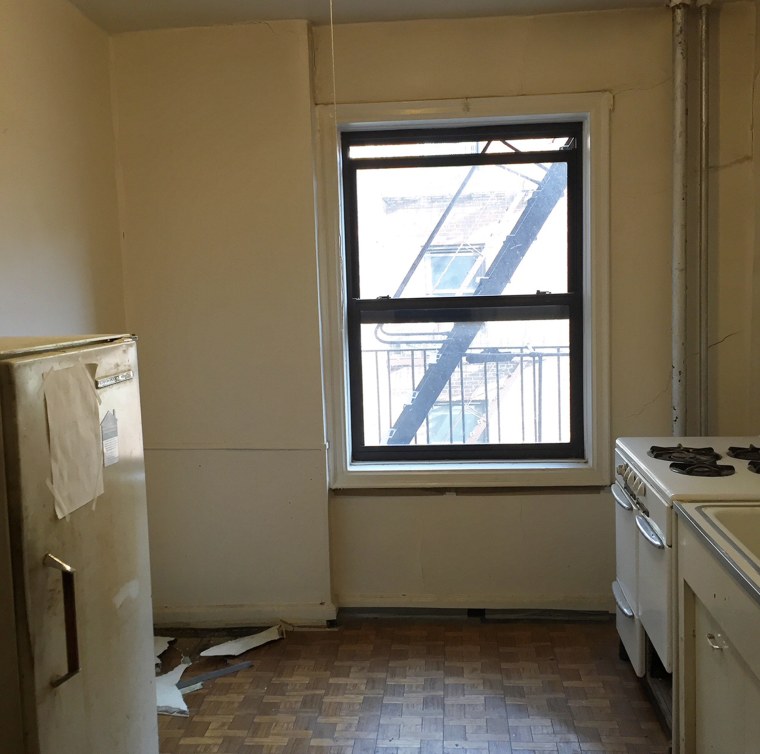 "I wasn't exactly looking for a fixer-upper," Jacobson told TODAY. "But once I saw what renovated apartments looked like, and how much I was going to have to pay to get something even remotely close to what I wanted, I started to rethink my position."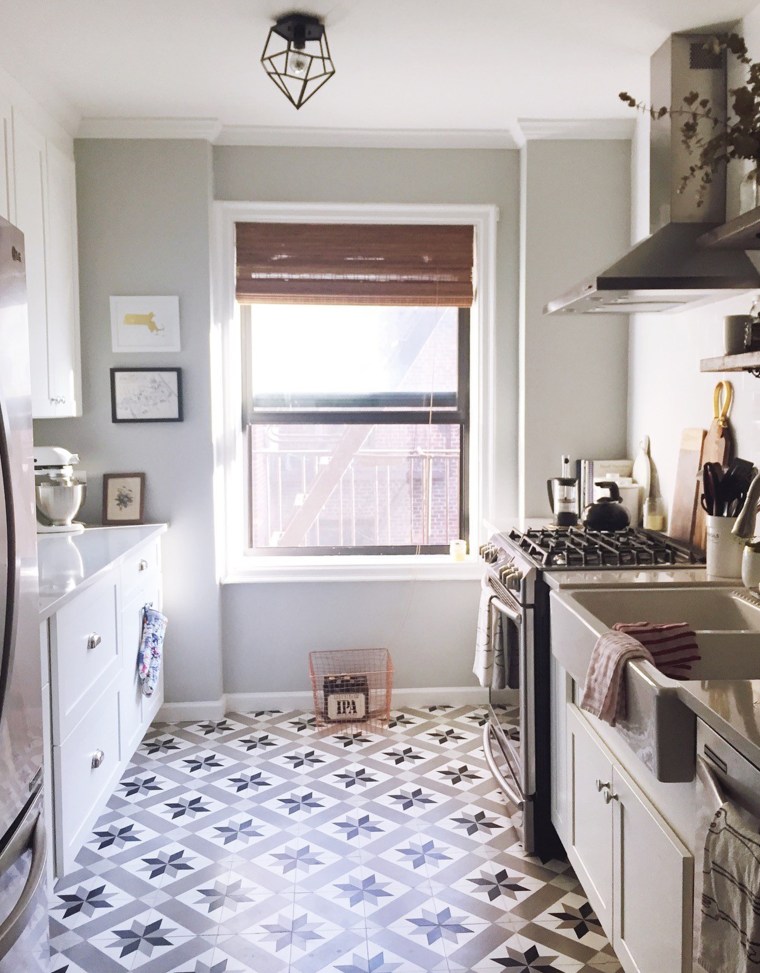 Jacobson was apartment hunting for about a year when she happened upon the place she now calls home. She notes that there were certain "non-negotiables" that were important to her during her search.
"I knew that if I was going to spend all of this money, I wanted it to be on something special, or something I could make special," said Jacobson. "My non-negotiables included pre-war charm, a working elevator and natural light."
Jacobson refers to her style as "comfort chic," and in her kitchen that style is communicated through a farmhouse sink, reclaimed wood shelving and white cabinets. Oh, and it's impossible to leave out the gorgeous floor tiles.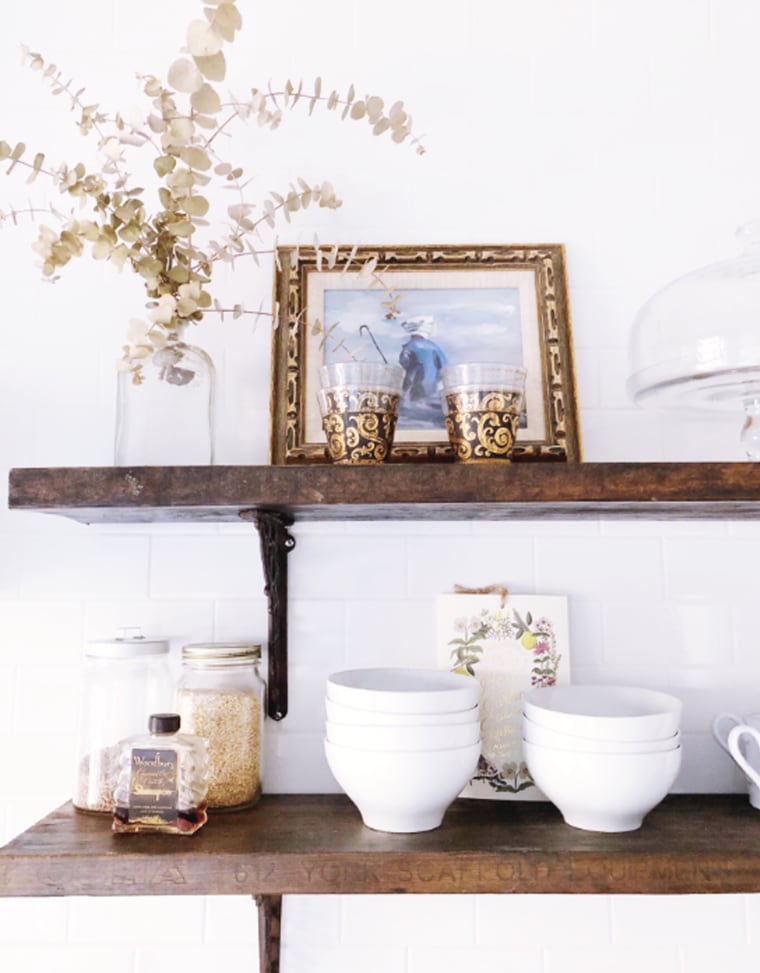 "The floors were certainly my biggest splurge and ... once I took the plunge, the rest of the design fell into place," said Jacobson. "My contractor urged me to go with something simpler, more timeless ... but I had my heart set on the tiles I chose, and I'm so glad I stuck to my guns."
Jacobson budgeted these renovations into the overall cost of her apartment. She estimates that the total cost of the kitchen comes to just under $20,000.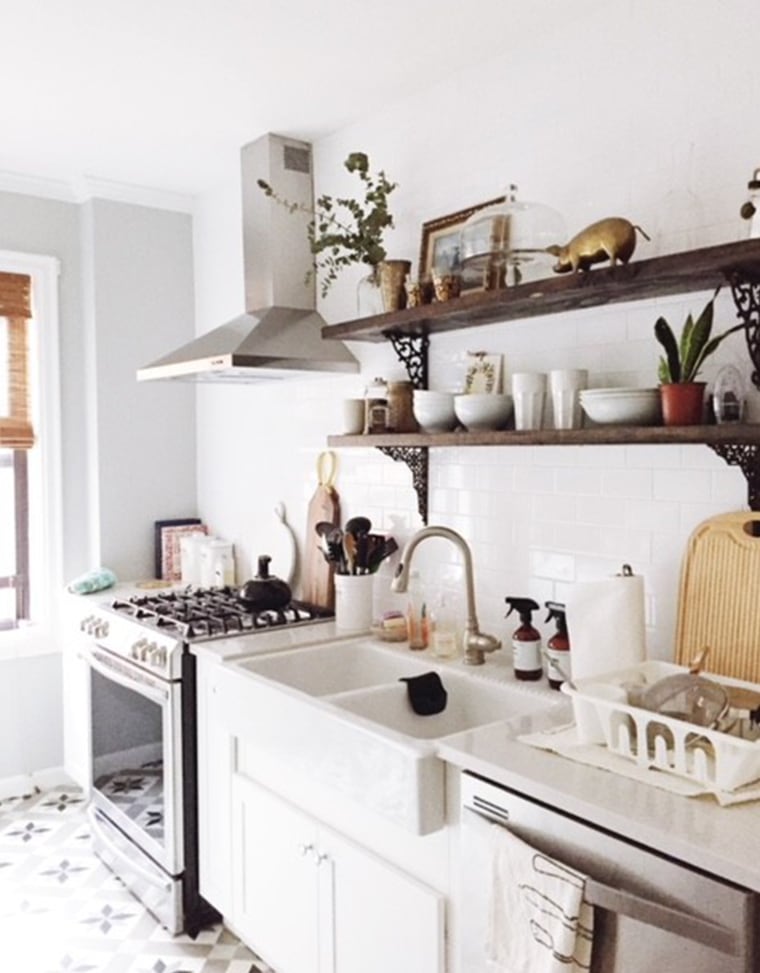 After finishing up the entire process, Jacobson admits that one of the biggest challenges she faced was overcoming self-doubt.
"I had to ... remind myself that just because I was doing this for the first time didn't necessarily mean I was going to mess it up," said Jacobson. "Don't listen to anyone, including your inner voice, that says you can't do this."