When Bethenny Frankel impulsively spent $4.2 million on her new New York City apartment back in August of last year, Bravo producers wondered what on earth she was thinking.
But the "Real Housewives of New York" star saw the potential in the 4,000-square-foot SoHo space, despite the awkward partitions and dated surfaces.
In a new feature with Architectural Digest, Frankel shows off what she's done with the place and proves all the doubters wrong.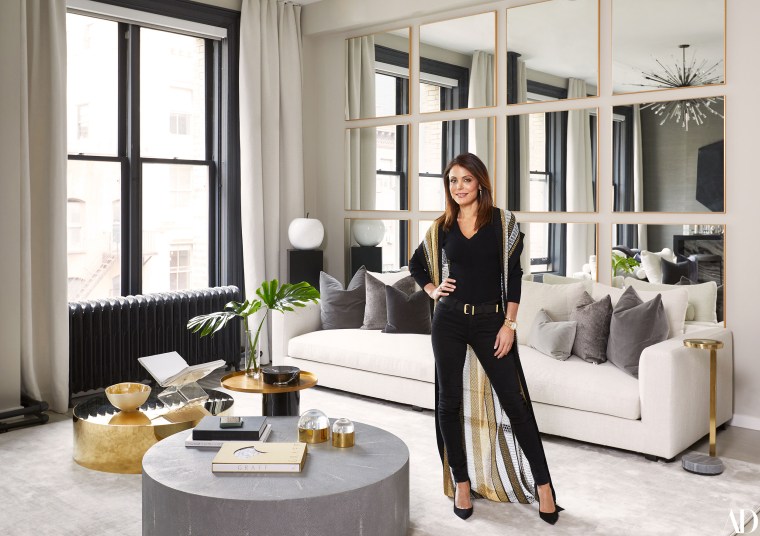 "I feel humbled," she said of her new home. "It took me three days to feel like this is my apartment. Wow, I can't believe I live here."
With the help of designers Cheryl Eisen and Vian Abreu of IMG, the reality star and entrepreneur added splashes of glitz and glamour to the existing structure of the loft.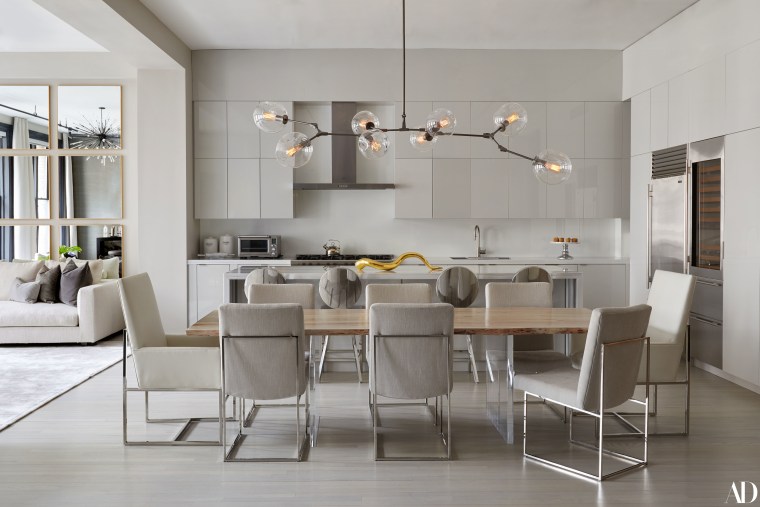 The kitchen was updated with sleek, white lacquer doors, marble countertops and glass backsplashes. A simple yet elegant wooden table with chairs for eight sits in the open space.
"I'm not a dinner-party planner, but I would like to become that person," Frankel said.
In the living room is a chic white-and-gray color scheme and a mirrored accent wall that reflects the statement light fixture.
The existing wooden floors were refinished as a pale gray, and the original radiators, pipes, window frames and columns were all painted black.
A cozy library features a couch, desk and bookshelves. And, of course, the Skinnygirl founder would have a bar cart in the space, too.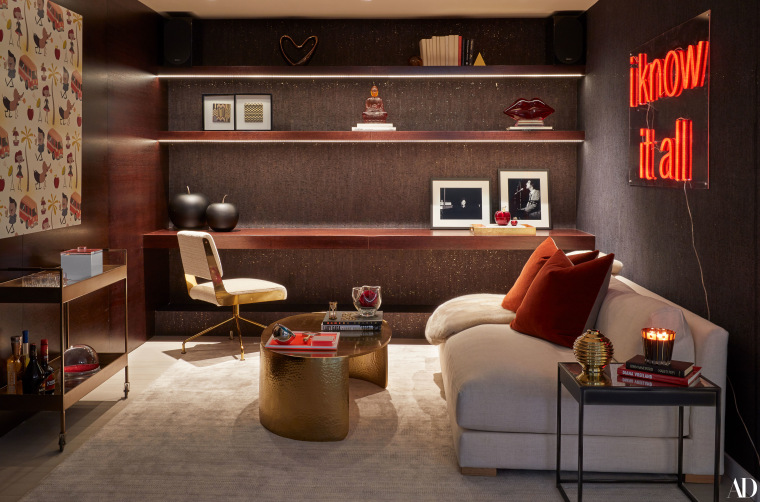 Frankel's not the only one who loves her new home. She said the move has changed her 8-year-old daughter.
"She likes to sleep in bed with me, but the morning after our first night here she said, 'I'm gonna sleep in my own bed,'" Frankel told the magazine. "Now she wakes up at 7 a.m. She's fully dressed — picking her outfits, brushing her teeth, brushing her hair. She feels like a big girl."
See more pictures of Frankel's glamorous new apartment at Architectural Digest.