State pride is a matter many people take very seriously. Whether it's supporting a sports team or simply declaring where you're from any chance you get, most will argue their hometown is the best. Well, U.S. News & World Report may be able to settle some disputes as they just released their list of the best states in the nation.
How did yours rank?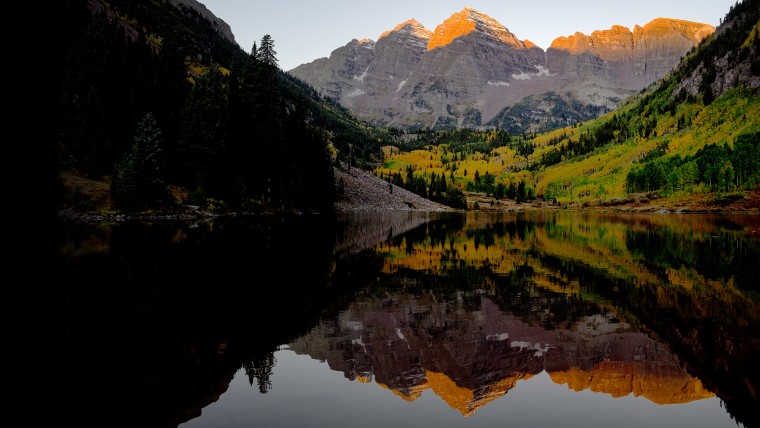 "The new best states rankings and platform are a comprehensive effort to provide citizens with a full picture of what's working and what needs to be improved in their states," said Brian Kelly, editor and chief content officer, in a statement.
RELATED: Best and worst states to retire? Wyoming ranked #1; Arkansas at bottom
To create the list, data was collected from 26 sources like the U.S. Census, the Centers for Disease Control and Prevention and the U.S. Bureau of Justice. Those 68 metrics were eventually broken down into seven categories. McKinsey & Company's Leading States Index then led a survey where people were asked to prioritize each subject in their state and provide their levels of satisfaction. Topics like health care and education were weighted as the most important, while factors including infrastructure, crime and corrections, opportunity, economy and government were also included.
So, which state took the top spot? Massachusetts reigned supreme this year because it is No. 1 for education and No. 2 for health care, the most heavily weighted categories. It also has the most educated population and the best access to health care.
Meanwhile, New Hampshire came in at No. 2 spot because of its successful pre-K-12 education system, high health care quality and the opportunities it provides its citizens, including strong racial equality in education and gender equality. And New England in general took the top honors, with three states claiming three of the top 10 spots. Rhode Island ranked the lowest in the region at No. 21.
RELATED: The happiest, healthiest state in the US is...
But, a diverse group rounded out the top five, with Minnesota, North Dakota and Washington all ranking well despite differences in geography and overall political persuasions. Southern states ranked low overall, with Mississippi and Louisiana claiming the bottom two spots. No Southern state made the top 10.
"With the news from Washington, D.C., dominating the headlines and local newspapers cutting budgets, the best states platform fills a crucial hole, shedding light on the policies and practices that directly affect citizens where they live their lives," said Mark Silva, assistant managing editor of the best states rankings, in a statement.
Check out the full top 10 list below!
Best States Overall
1. Massachusetts
2. New Hampshire
3. Minnesota
4. North Dakota
5. Washington
6. Iowa
7. Utah
8. Maryland
9. Colorado
10. Vermont