Cookout season is here!
Before you break out the grill for a round of hot dogs and burgers, make sure you're equipped with the best tools of the trade. To help you achieve grilling greatness, TODAY asked professional chefs and culinary experts from around the country for the utensils and devices they turn to again and again.
Lavatools Digital Meat Thermometer, $25, Amazon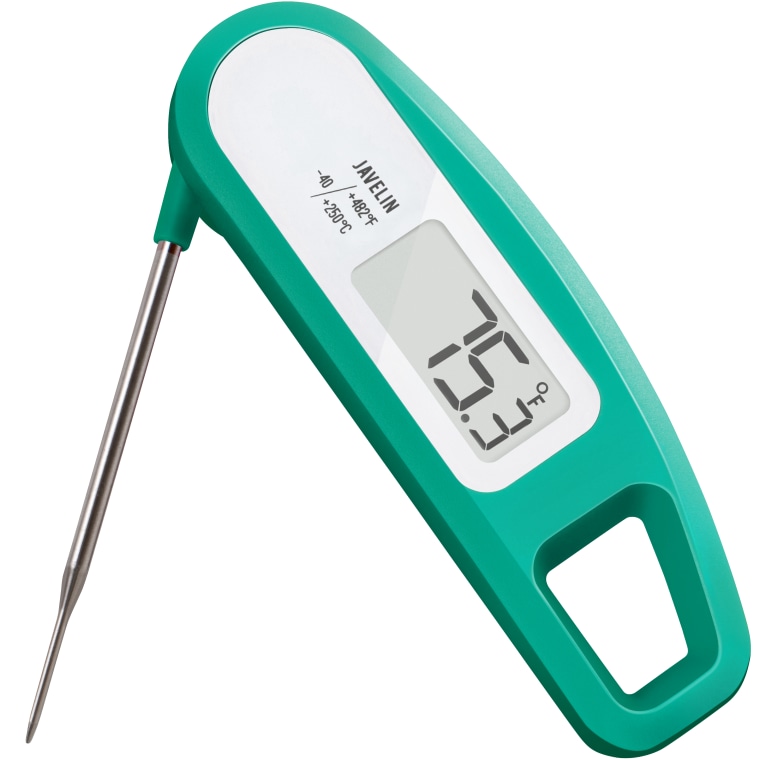 "My must-have grilling tool is an instant read thermometer. You can spend a small fortune on different types, but my favorite bang for your buck is the Lavatools PT12 Javelin Digital Instant Read Meat Thermometer. It's such a simple and useful tool, available in a range of colors, to be able to accurately and quickly temp all of your grilled or barbecued meats to perfection!" — Matt Abdoo, chef of Pig Bleecker
Cuisinart Mini Prep Plus food processor, $60, Macy's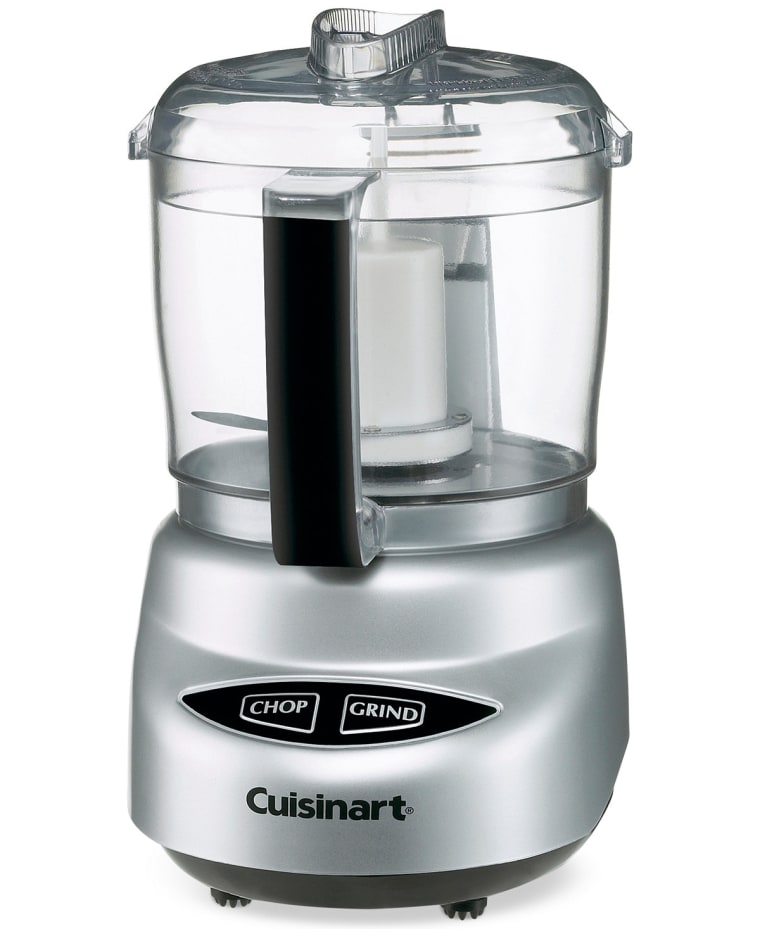 "I love the mini food processor from Cuisinart. At home, it allows me to make smaller amounts of pastes for curries, spice mixes and aromatic purees for chilis, braises, etc. It's small and easy to clean and does the work of a bigger food processor without having to haul a 20-pound machine around." — Tiffani Faison, chef of Tiger Mama and Sweet Cheeks
Charcoal Companion grill basket, $13, Target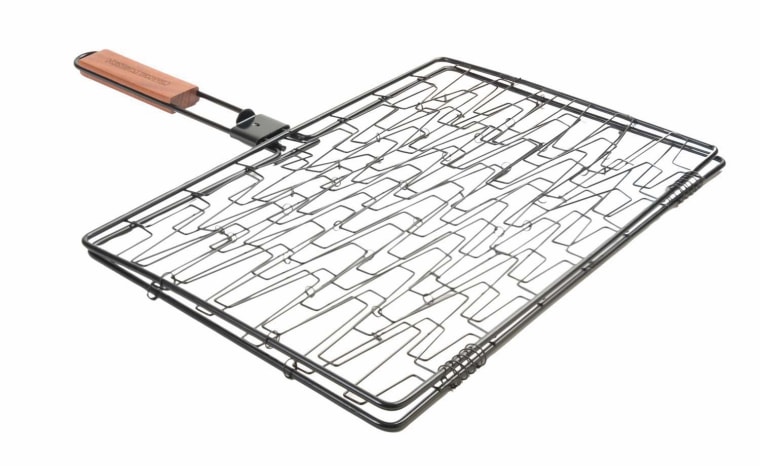 "Barbecue cages are amazing, especially for delicate seafood! Marinate your favorite fish, seafood, or even meat or vegetables, enclose in the cage and turn your perfectly grilled items with ease. For an all rounder BBQ cage, go with a rectangular shape with a solid handle." — Jeff McInnis and Janine Booth, chefs of Root & Bone
Looftlighter Fire Lighting Tool, $56, Walmart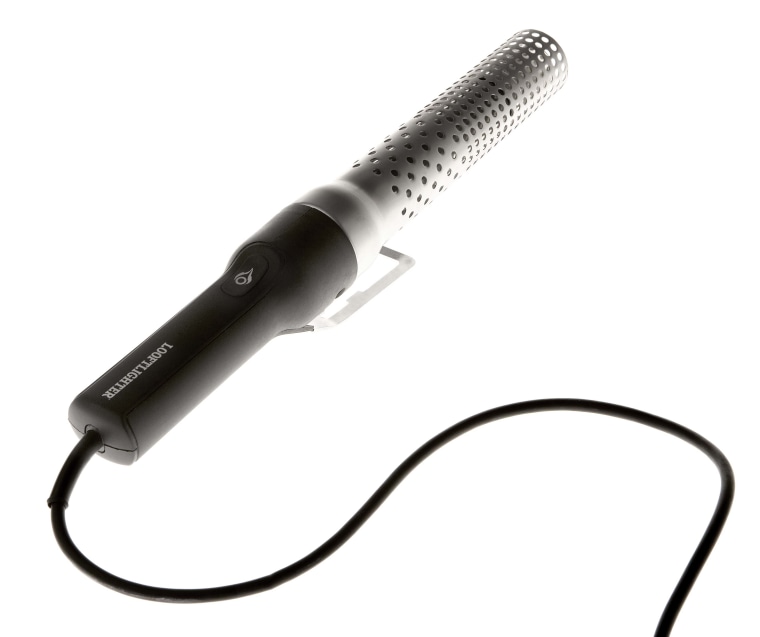 "I'm a fan of the Looftlighter — it looks like a giant hair dryer — which I use at home to start my charcoal. It cuts down on the time and hassle of lighting coals, but you're still guaranteed those charcoal sears and smoky flavor that we all love with barbecue." — Doug Psaltis, chef-partner of Bub City and co-founder of Windy City Smokeout
Fogo! All-Natural Premium Hardwood Lump Charcoal, $56, Amazon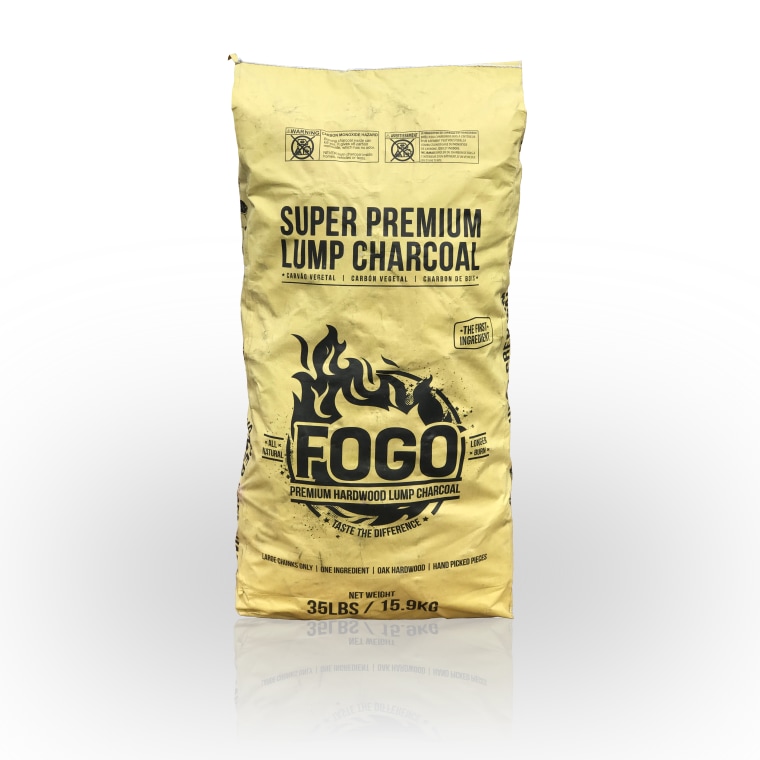 "This is a great charcoal that does not give the food a charcoal taste. The food keeps its flavor and cooks to a desired temperature (as long as you keep your eye on it!)." — Marcela Valladolid, co-host of Food Network's "The Kitchen"
Aluminum Pizza Peel, $20, Amazon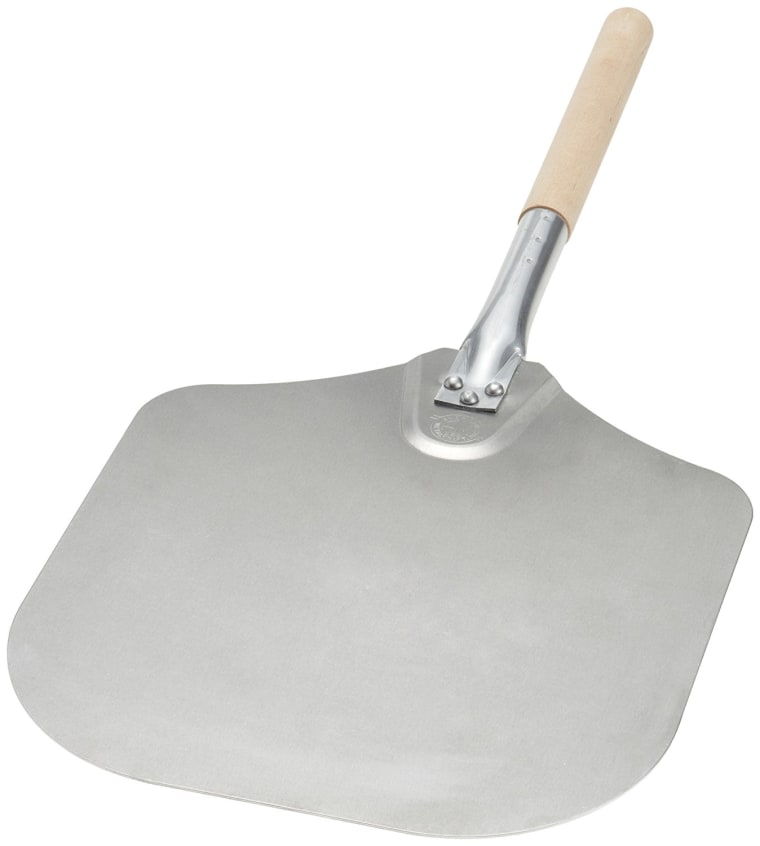 "I love to grill pizza out in my Easthampton home during the summer. My favorite tool is an oversized spatula, something wide enough to flip the dough, as the goal is to cook the dough on both sides before putting the toppings on." — Laurent Tourondel, chef of L'Amico
OXO Stainless Steel Locking Tongs, $15, Bed, Bath & Beyond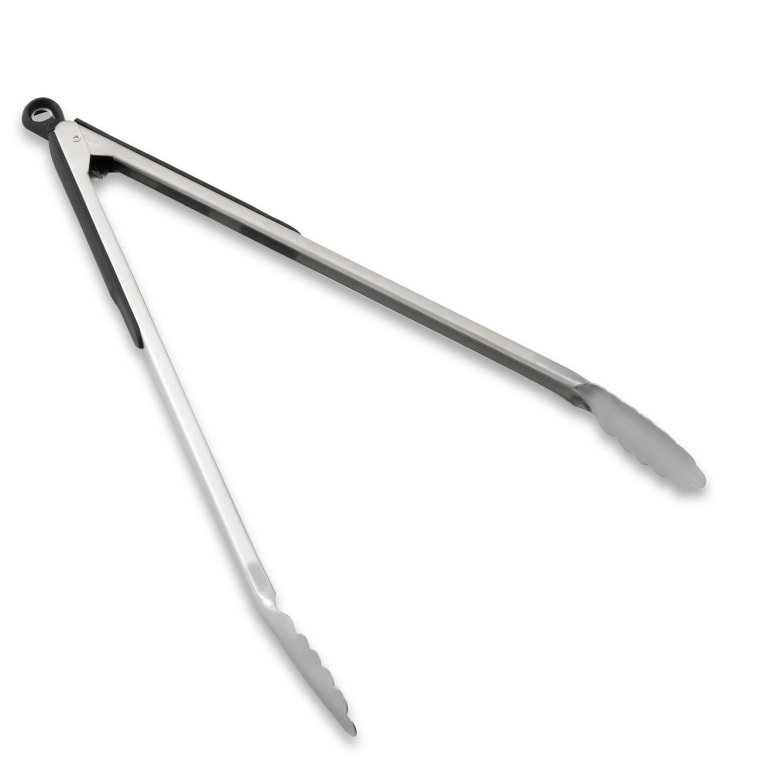 Soft Grip Spatula, $20, Sur La Table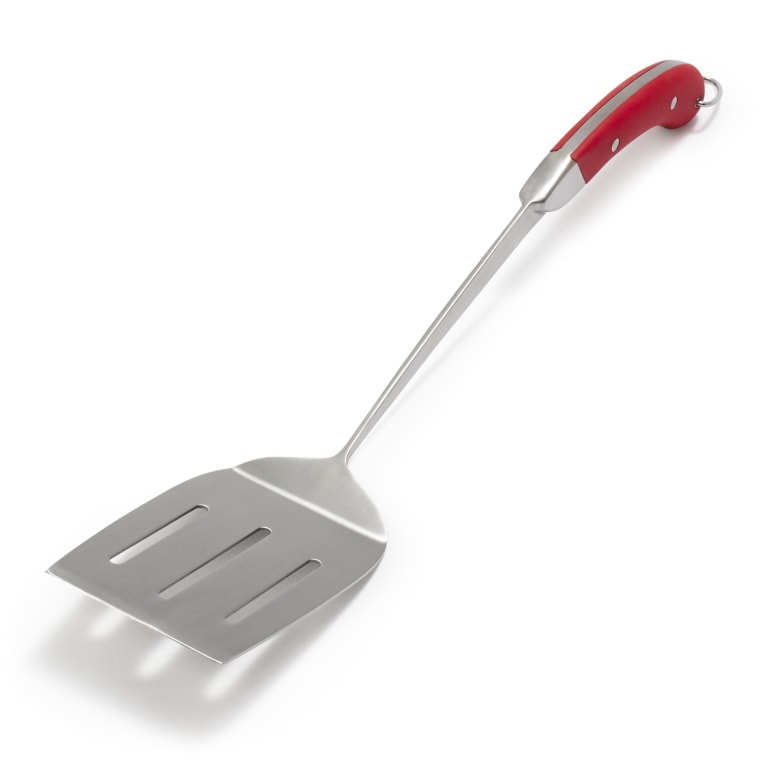 "I always like to have the following on hand: a good pair of restaurant tongs, hinged and heavy duty for easy gripping, and a high-heat turning spatula for easy flipping of grilled meats." — Michael Symon, chef of Mabel's BBQ, Symon's Burger Joint and more
Coleman camp cooker, $18, Walmart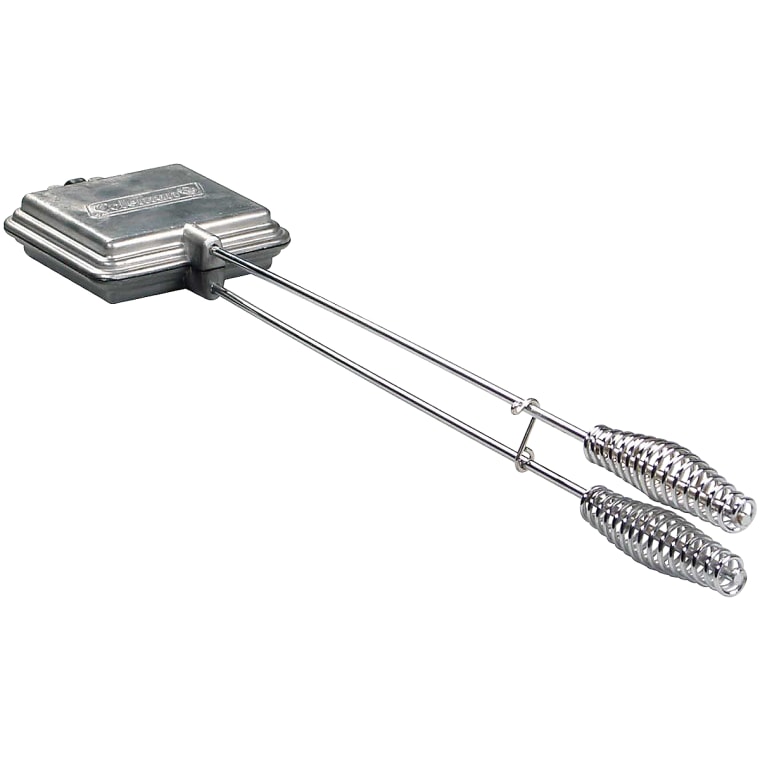 "In the summer, I love to cook grilled cheese over an open fire. We take the kids to the Jersey Shore, where they build a bonfire on the beach and cook up perfectly crispy-on-the-outside, gooey-on-the-inside grilled cheese sandwiches using a cast-iron contraption. The key is to preheat it to get that golden outside without leaving it in the fire too long for it to burn." — Harold Moore, chef of Harold's Meat + Three
More BBQ and grilling essentials
Metal barbecue skewer set, $10, Crate & Barrel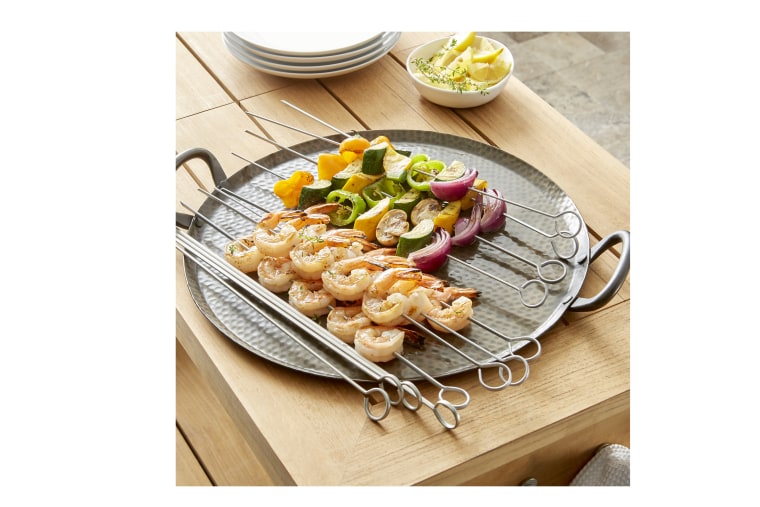 These non-stick rods are not only better for the environment, they don't roll around on the grill like their wooden counterparts.
Weber bamboo grill brush, $6, Home Depot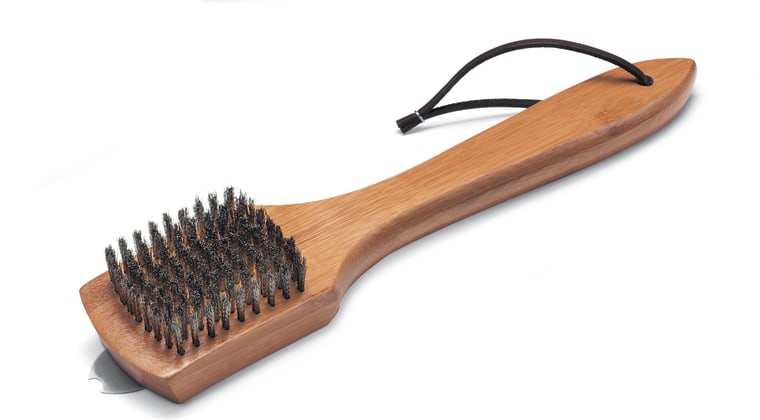 A stiff brush is key to loosening crumbs from your grill and keeping the grates clean for your next cookout.
Ekogrips BBQ oven gloves, $23, Amazon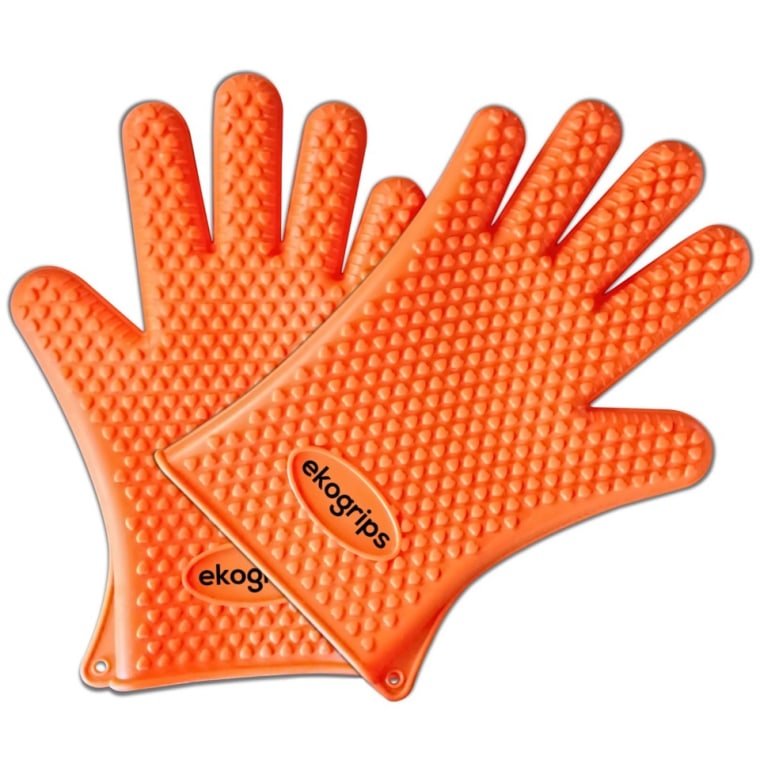 Jolly Green Product's non-slip, heat-resistant mitts make it easy to move sizzling utensils and grill parts around without burning yourself.
STŌK rapid charcoal starter, $45, Target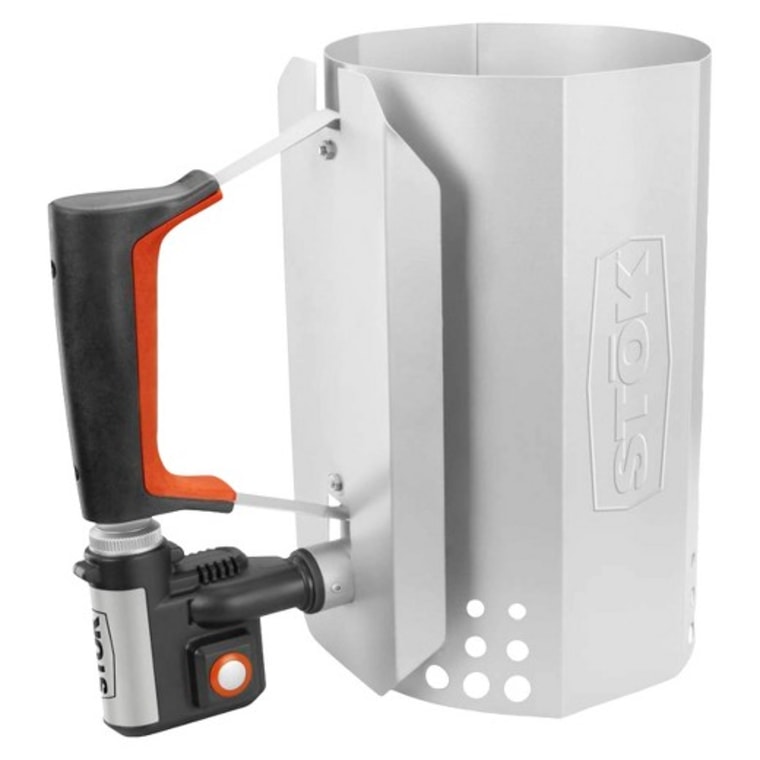 No more waiting (and waiting) for coals to light up. This fire starter gets the briquettes hot and ready for grilling in mere minutes — plus, lighter fluid isn't needed, which means no lingering chemicals on your food.
Le Creuset silicone basting brush, $23, Wayfair

A long-handled basting brush is the easiest — and safest — way to add oil and marinades to ingredients as they're heating up.
RELATED: