Our editors independently selected these items because we think you will enjoy them and might like them at these prices. If you purchase something through our links, we may earn a commission. Pricing and availability are accurate as of publish time. Learn more about Shop TODAY.
If you've never opened a vacuum-sealed alternative down comforter and you order the Equinox Comforter on Amazon, you're in for a treat.
Watching it quadruple in size in mere seconds was the highlight of my morning. Later that night, I realized why this $28 comforter has Amazon's Choice status.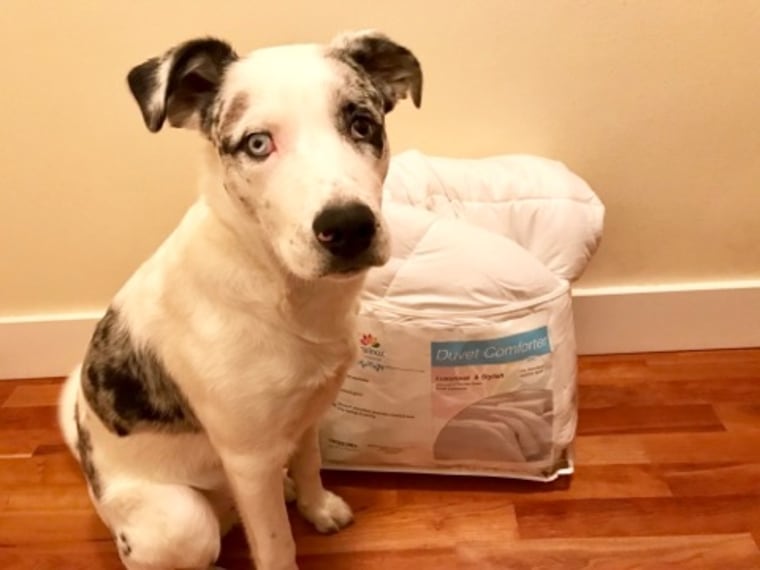 For starters, it's warm. While there's no mistaking its "plush siliconized fiberfill" for real goose feathers, I felt fully insulated without being weighed down. (I live in Montana where sub-zero temperatures appear in the winter forecast every other week.)
I'm not allergic to dust mites or anything, but if I was, I'd also take comfort in the hypoallergenic claims. All 13 reviewers who mention having allergies said they slept symptom-free.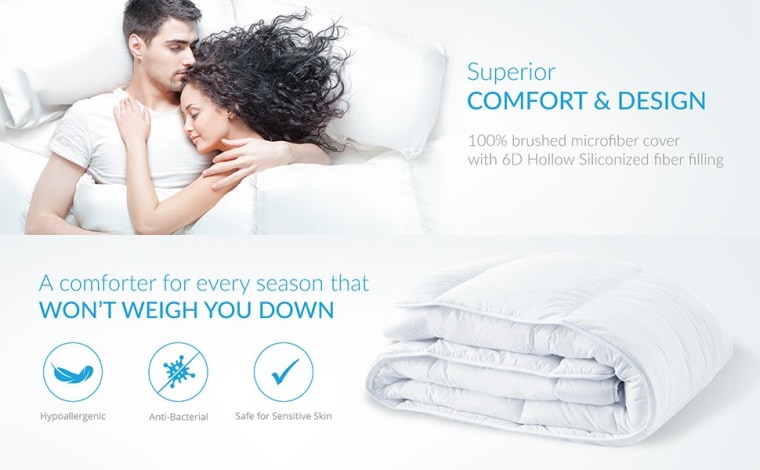 Most of the other nearly 1,500 reviews are also glowing.
The comforter has 4.7 stars and has been #1 in Amazon's duvet cover sets section for more than a month now. (See why Amazon topped our recent list of best places to buy bedding.)
Its 1,174th ranking in Home & Kitchen — which has around 70 million items — isn't too shabby either.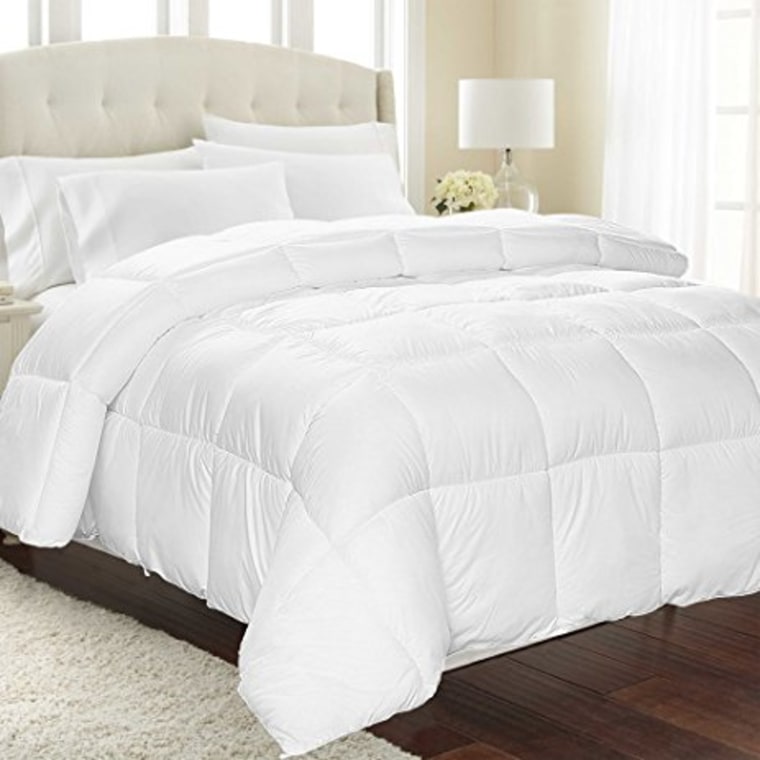 At $28 ($26 if you use the added coupon at checkout) for the queen size, it was also about one-sixth the price of the duck feather down comforter I got on sale from Bed Bath & Beyond in December. It's also eligible for Amazon Prime, so two-day shipping is free.
I do prefer the poofiness and volume of my duck down comforter. But, if I had ordered the Equinox first, I probably wouldn't have even messed around looking for the real deal. In addition to price, the machine-washable Equinox is more practical than my dry-clean only duck down comforter.
If for some reason you're not happy with the Equinox, all you have to do is leave a review and call out "Alice," who signed the card that came in the package.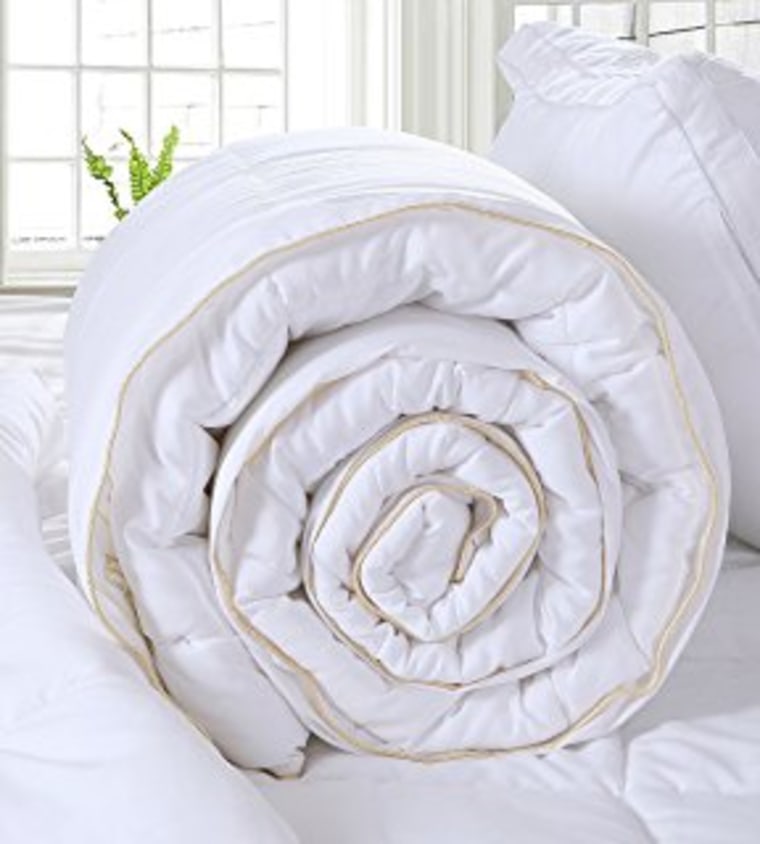 In addition to reading "When I count my blessings, I count you twice," the card is where Alice kindly asks for feedback and wishes you "Good luck everyday!"
I can't say this comforter has helped me win the Powerball and made me pretty rich. But it has helped me save money and kept me pretty warm.
For more duvets and comforters we love, check out TODAY Home's round-up of the best places to buy bedding online.