For decades, Architectural Digest magazine has given readers a peek into the amazing homes and private lives of musicians, actresses and celebrities. Some, however, really stand out from the crowd.
Amy Astley of Architectural Digest stopped by TODAY to take us on a visual journey of favorite — and most talked about — celebrity homes of 2016.
1. The Obama's private White House living quarters
Architectural Digest recently visited the private rooms the first family has called home for the past eight years. What they discovered: these rarely seen rooms comfortably mix the Obama's personal style with the rich history and diversity of our nation.
One of Mrs. Obama's top priorities was making the living quarters a real home for her young family and ensuring their comfort and happiness. Two months before moving in, Mrs. Obama made sure to get Malia and Sasha's rooms set up, as well as her mother's room.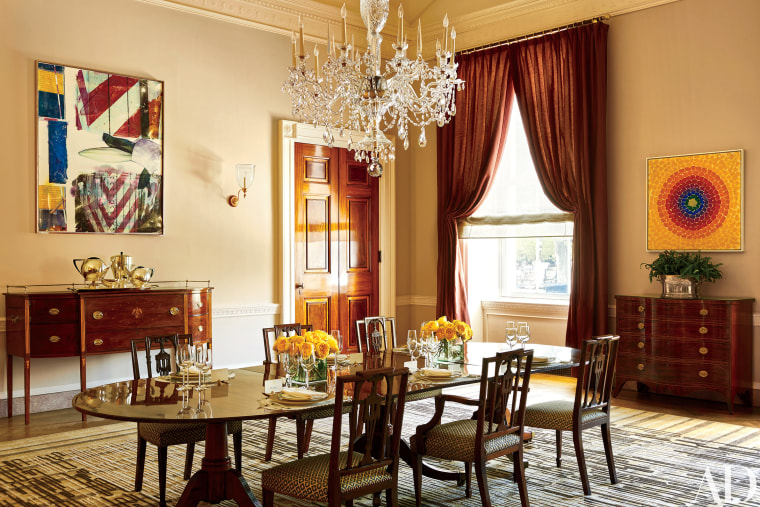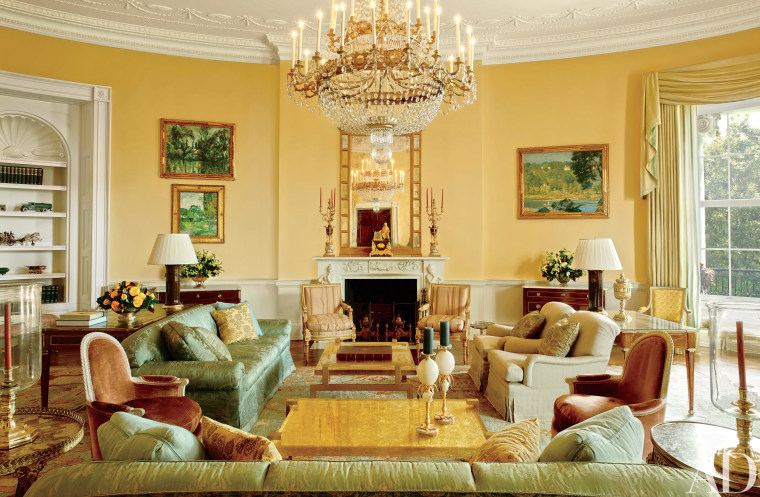 It was also incredibly important for Mrs. Obama to bring new voices into the national conversation and to select artists and designers who have never appeared in the White House before.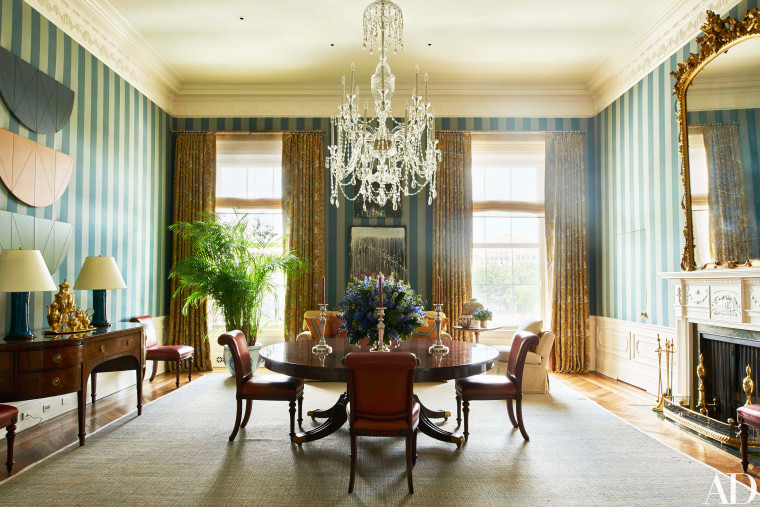 RELATED: See the stylish private White House rooms the Obamas call home (for now)
Mrs. Obama was able to mix diverse, contemporary artwork with the historic character of the building to make it feel like a truly unique space. The Treaty Room, a favorite late night hangout spot of President Obama, is filled with memorabilia including one of Obama's two Grammy Awards, family photos and sports memorabilia.
2. Meg Ryan's light-filled SoHo Loft
Meg Ryan loves renovating homes, and the light-filled SoHo loft that was featured in the November issue of Architectural Digest was the ninth home she has remodeled.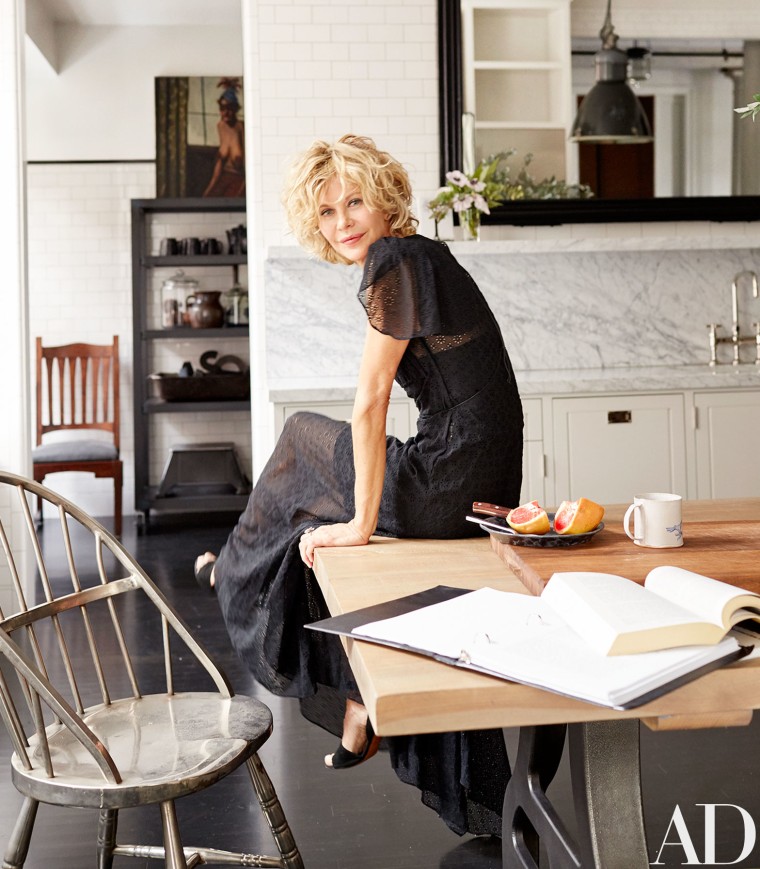 In her travels around the world, Meg has collected vintage furniture from San Francisco to Asia, or wherever she was shooting on location.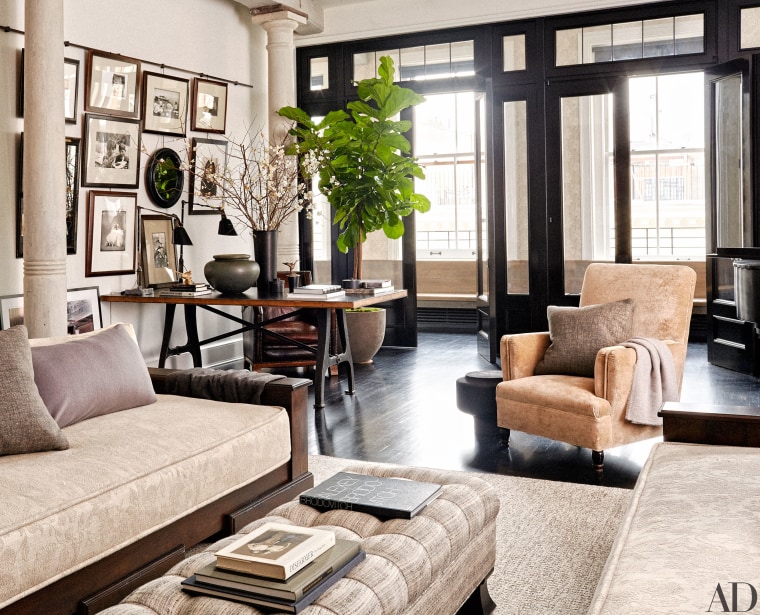 Get the look:
Doorless cabinetry is a huge trend right now and one that provides a window into Meg's travels and the treasures she's brought back with her. Combined with everyday tableware, the look is laid-back and low-key.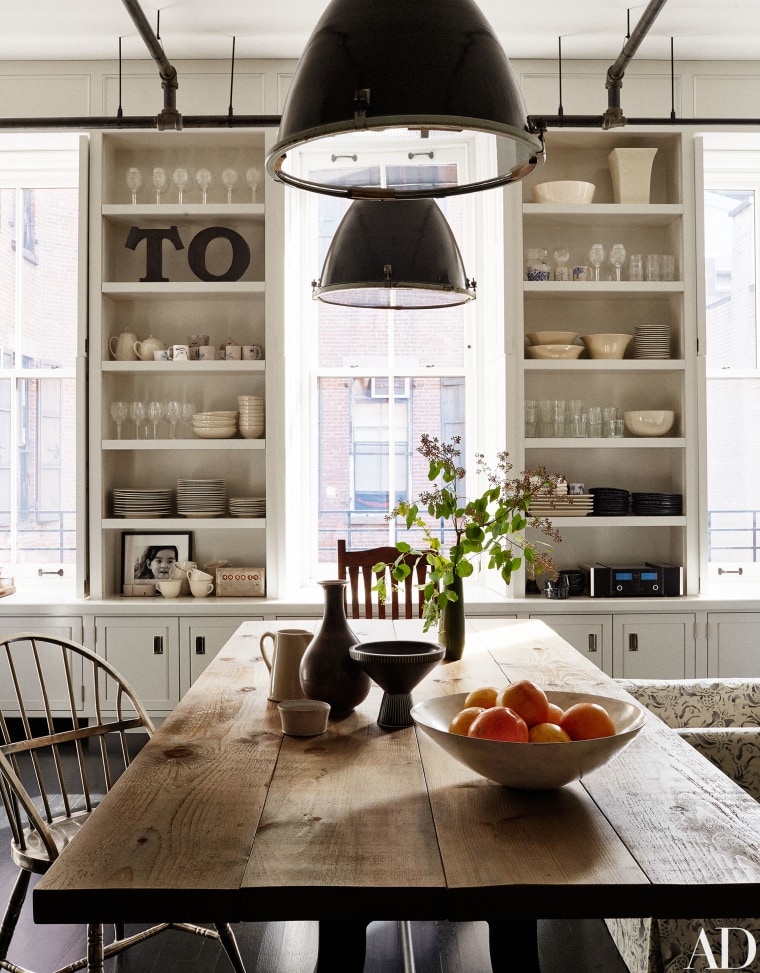 RELATED: 'How I Met Your Mother' star Alyson Hannigan flips LA home — see inside!
3. Jessica Chastain's glamourous NYC apartment
Jessica Chastain's glamourous old-world NYC apartment is filled with personal history.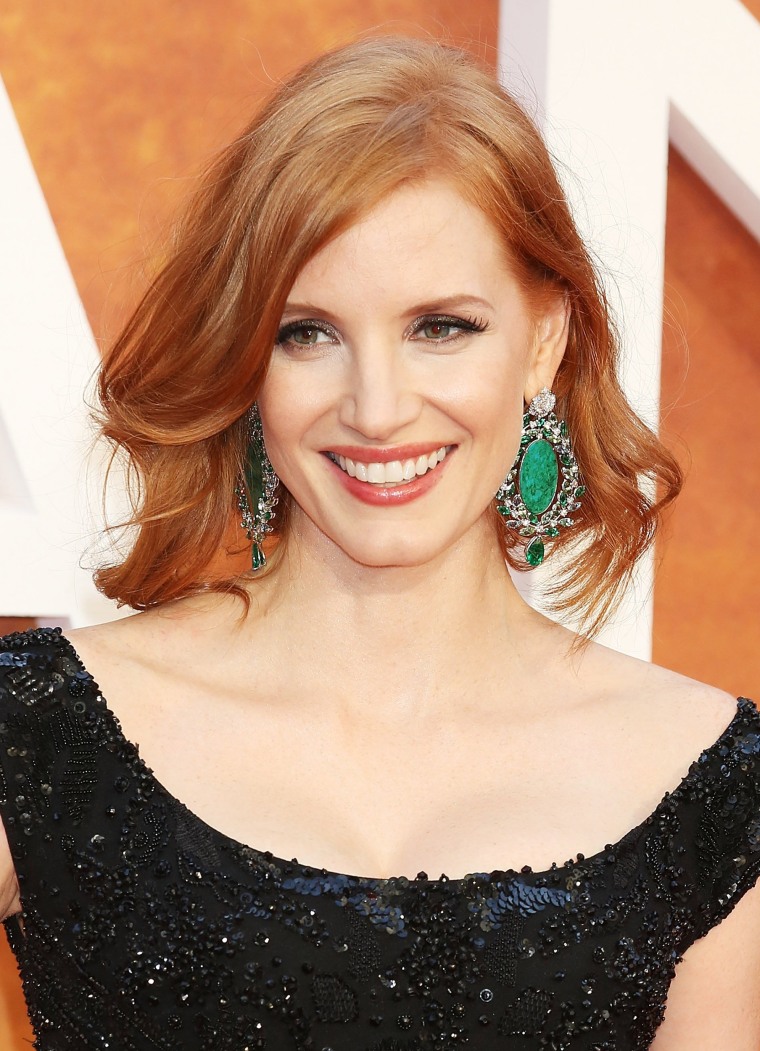 As a Julliard student, she used to eat dinner at a restaurant directly across the street and the previous owner was composer Adam Guettel, whose record she used to play when homesick at Julliard.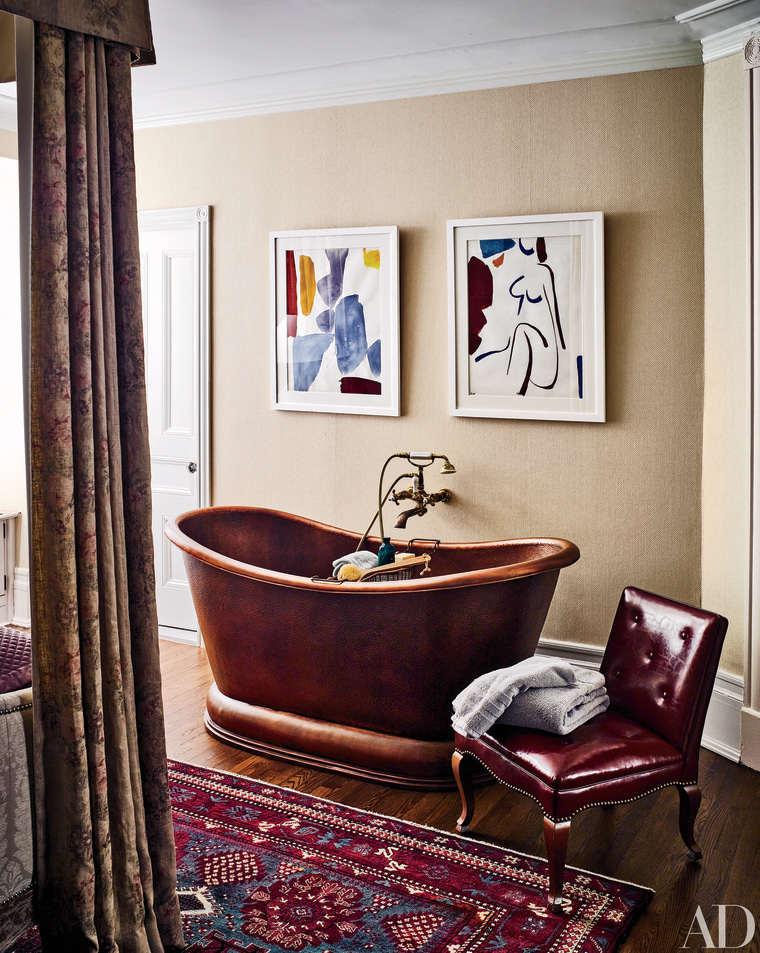 The home features six fireplaces, a copper pedestal tub in the master suite, a vintage 1954 jukebox and a tufted chintz chair once owned by Lauren Bacall.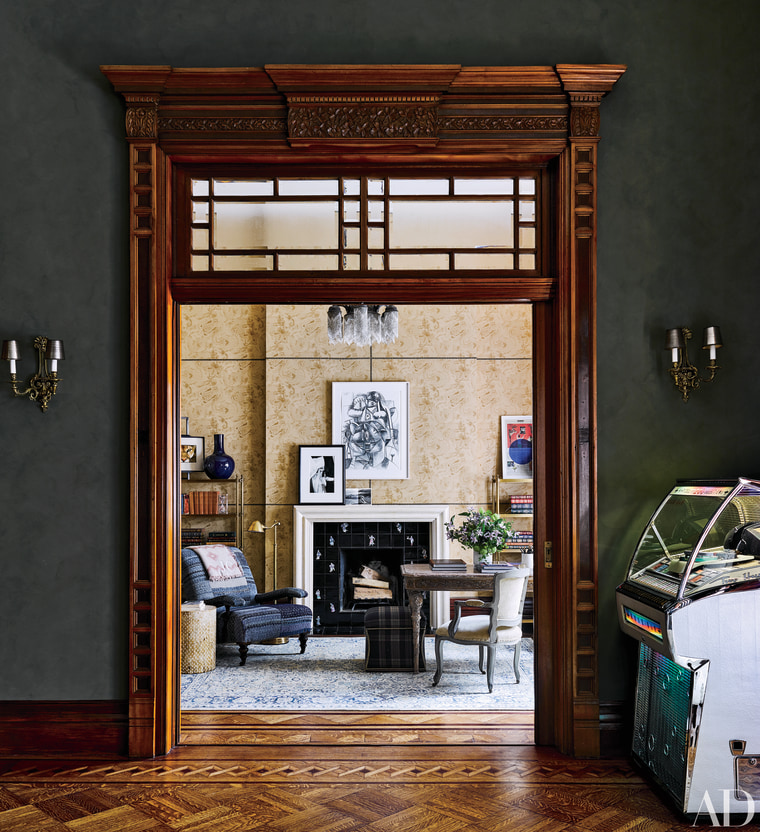 Get the look:
Copper tubs are timeless, glamorous and always in fashion. But if you can't go all out with a tub, go for copper accents such as a hammered copper basket for towels or even a chic stool.
Jessica also used rich, jewel-toned colors and fabrics for a luxurious feel.
Incorporate luxe fabrics — like a velvet throw pillow or blanket in a deep purple or burgundy colors — to get the same effect.
RELATED: Emily Blunt and John Krasinski just bought a Brooklyn townhouse — see inside!
4 & 5. Kourtney and Khloe Kardashian's California Homes
Two of the most talked about homes of the year were those of Kourtney and Khloe Kardashian. Both Calabasas, California properties were previously owned by celebrities: Kourtney's by NFL star Keyshawn Johnson, Khloe's by supertar Justin Bieber.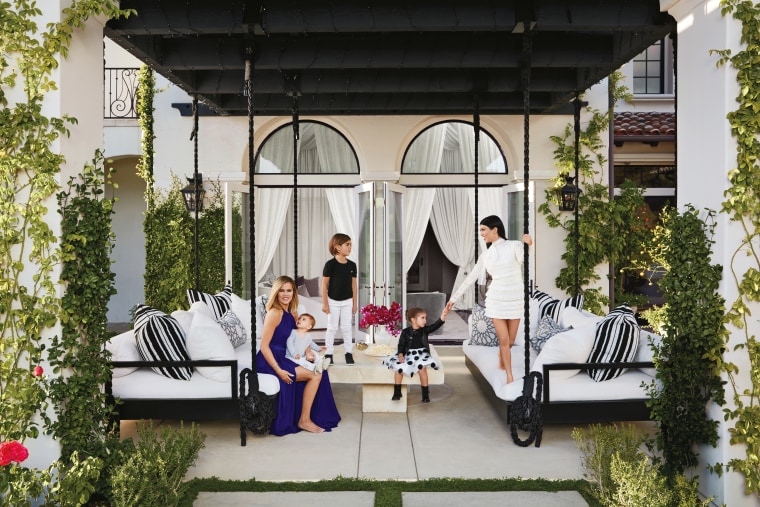 The sisters used the same decorator yet had very different styles; Khloe was drawn to Moroccan, Turkish, and Middle Eastern flourishes with a vibrant, contemporary feel, and Kourtney veered toward sophisticated yet family-friendly.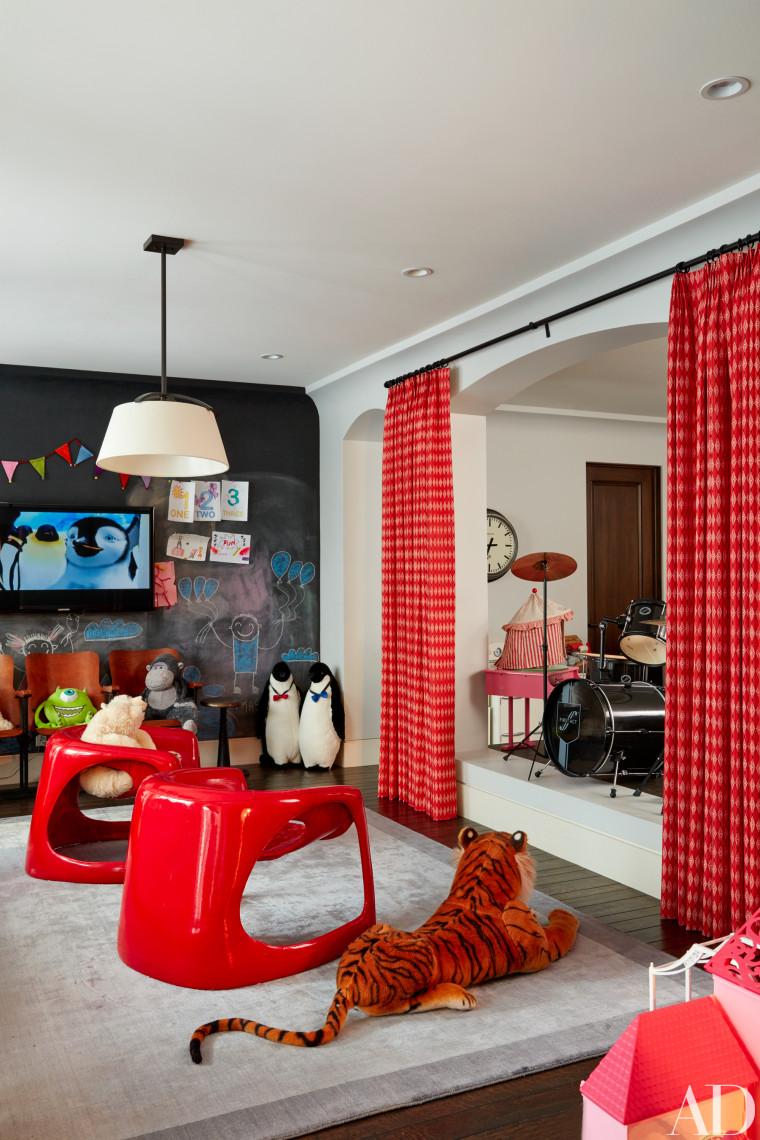 Get the look:
When designing your kid's rooms, keep the backgrounds neutral and get hits of color from the toys and fabrics. That way, you can easily change the vibe of the room and let it grow with your child without turning it inside out.
RELATED: Take a tour inside Joel McHale's posh Hollywood Hills home — it's for sale
6. Marc Anthony's tropical retreat
Marc Anthony's compound at the Casa de Campo resort in the Dominican Republic is the ultimate retreat.
The massive property, capable of sleeping up to 24 guests, also features a variety of pavilions, guest bungalows, cabanas, two swimming pools, an incredible array of outdoor entertainment and lounging areas, including a man-made beach, outdoor movie theater, sports-bar pavilion and artist's studio.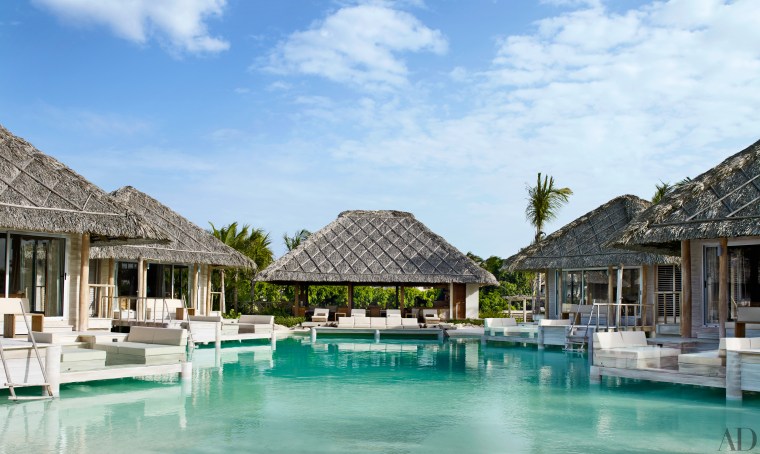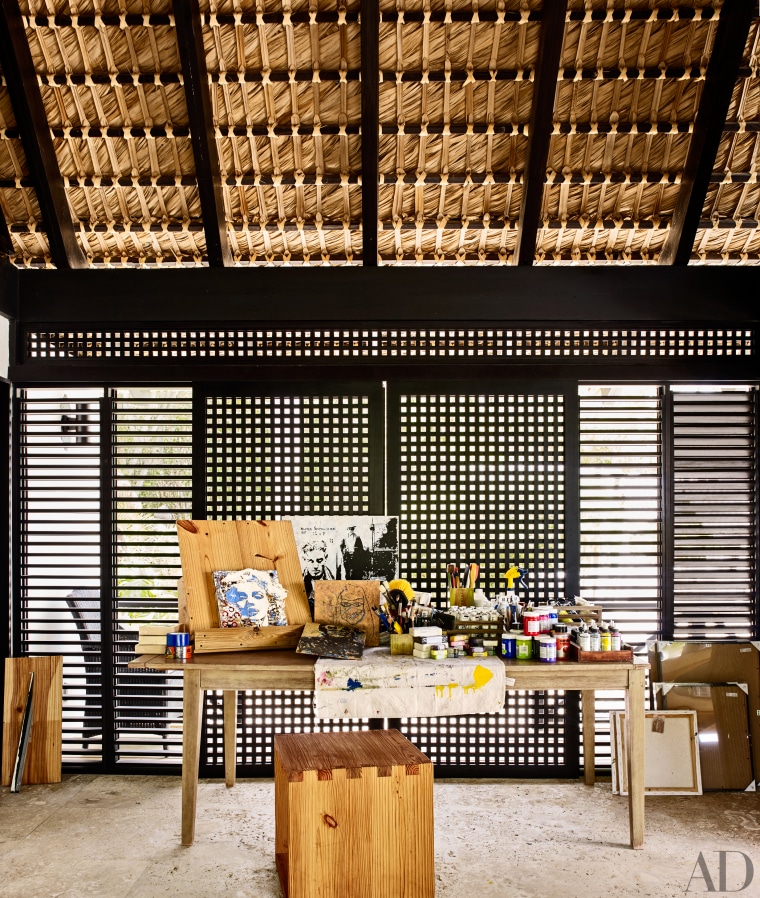 Anthony incorporated indigenous materials such as eucalyptus wood and coral stone into the décor and also created a 20-foot-long teak dining table where his family and friends enjoy meals together.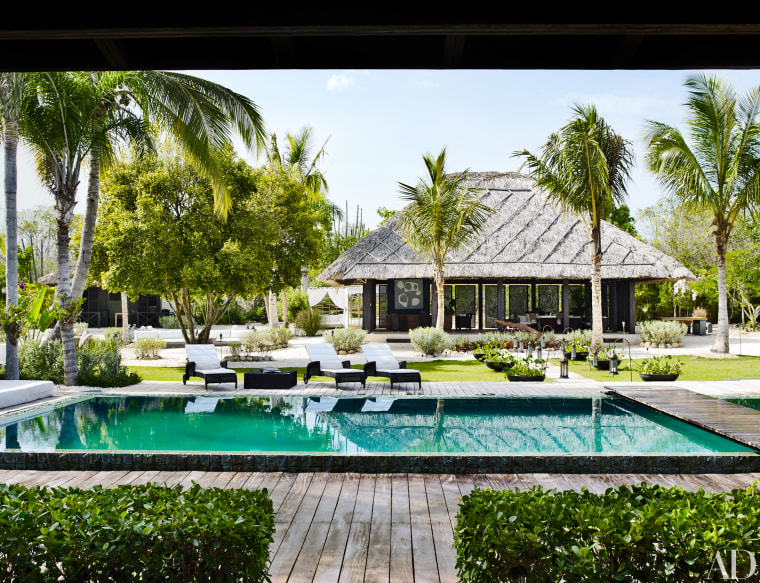 Get the look:
For an outdoor feel inside your home, incorporate nature and naturally sourced materials, such as wood and rugged stone throughout your living space.
Use natural textiles, fibers and patterns such as flax, linen, hemp and wicker.