Located just off Miami Beach, this tropical oasis of a home is a short paddleboard or kayak trip away from all things art and entertainment.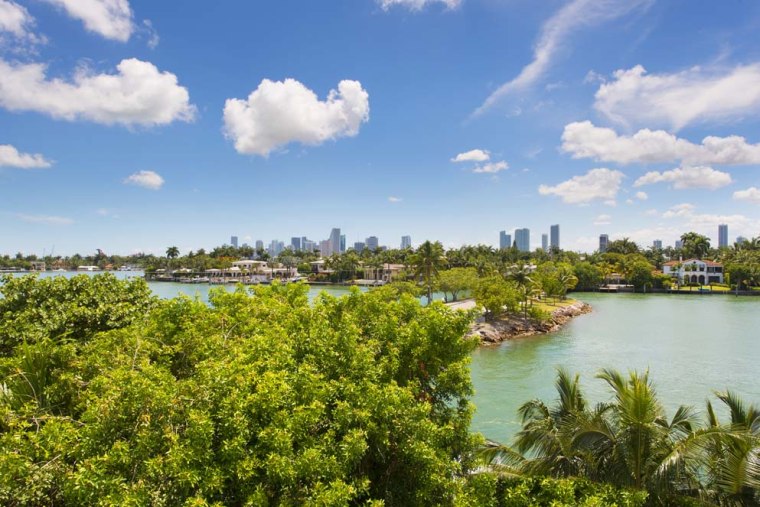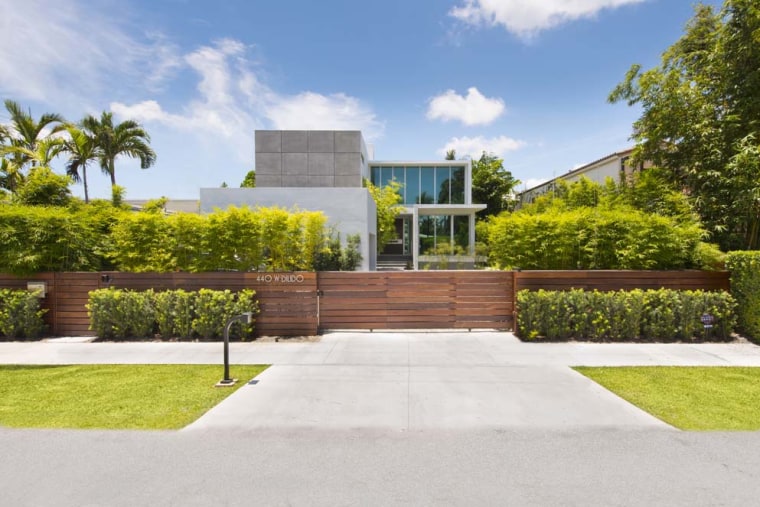 Between mainland Miami and mainland Miami Beach are the Venetian Islands, where this spacious 7,520-square-foot new waterfront property was just built.
"You're 10 to 15 minutes away, either direction, from mainland Miami or mainland Miami Beach. You can get there by walking, bicycle, car — or by boat, paddle board, or kayak," said listing agent Jeff Miller of Brown Harris Stevens.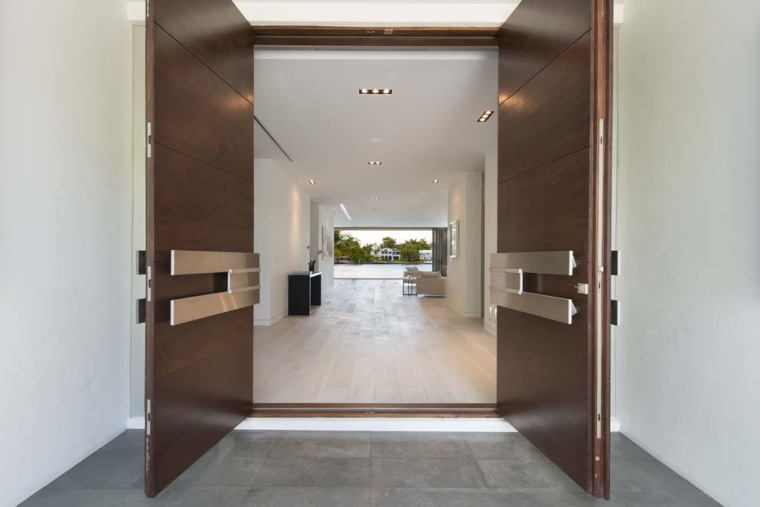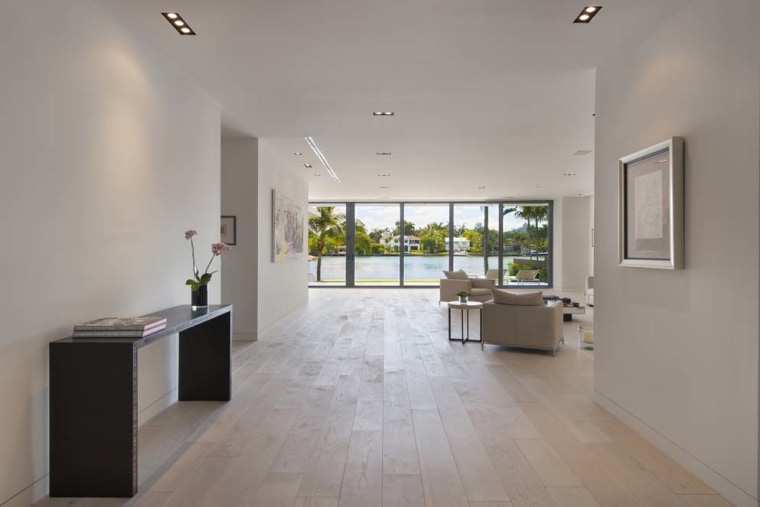 And the home's private dock doesn't allow for any excuse not to.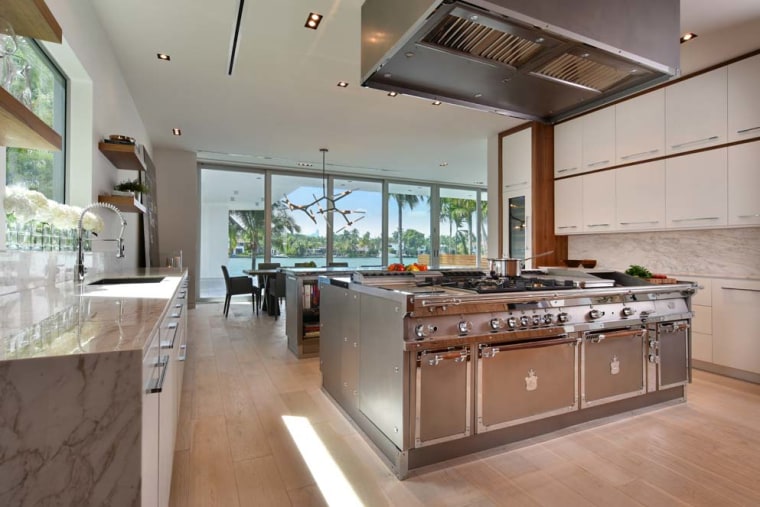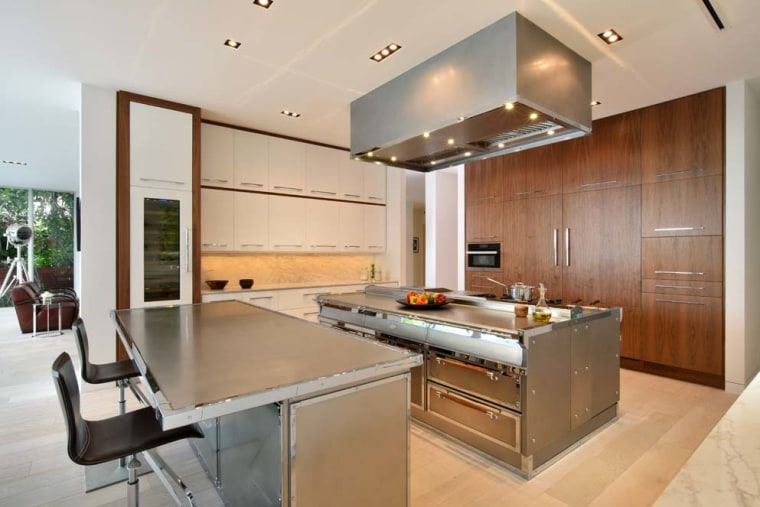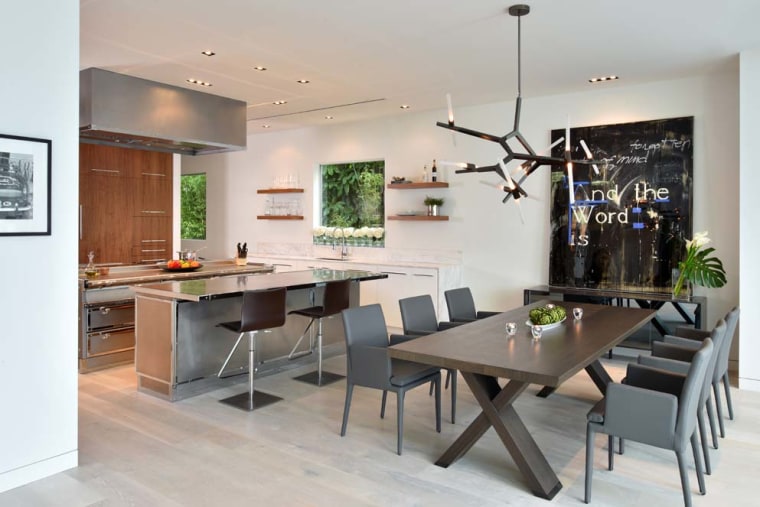 This six bedroom, eight bath modern home is on the market for $11.499 million.
"The water is very calm and pleasant to go around, and everything is so close," Miller said. With art and cultural activities on the mainland Miami side, and nightclubs and beaches on the Miami Beach side, this Venetian Islands property offers the best of both worlds. It's also an ideal year-round home or vacation home, just 15 minutes from Miami International Airport.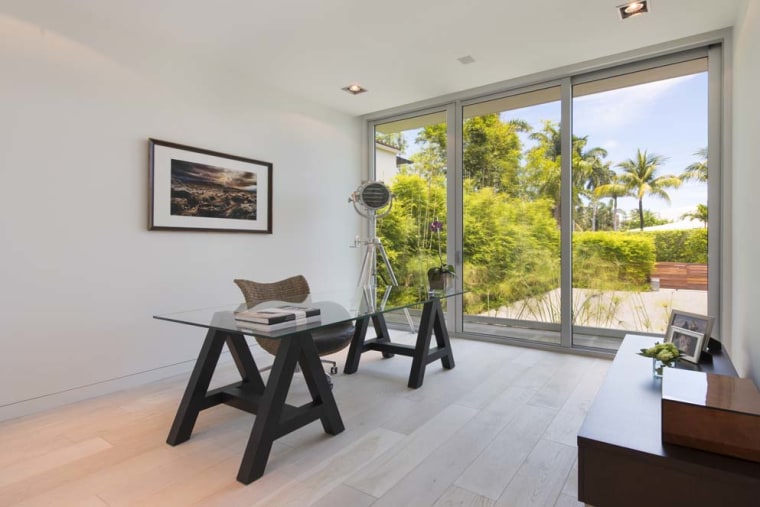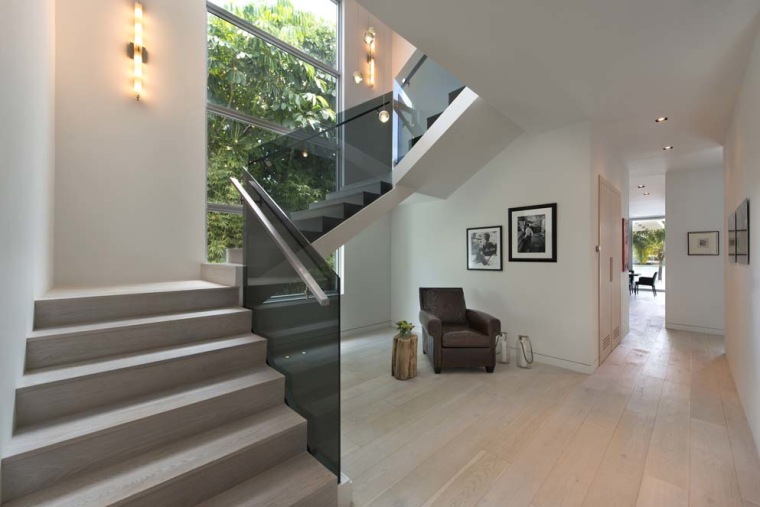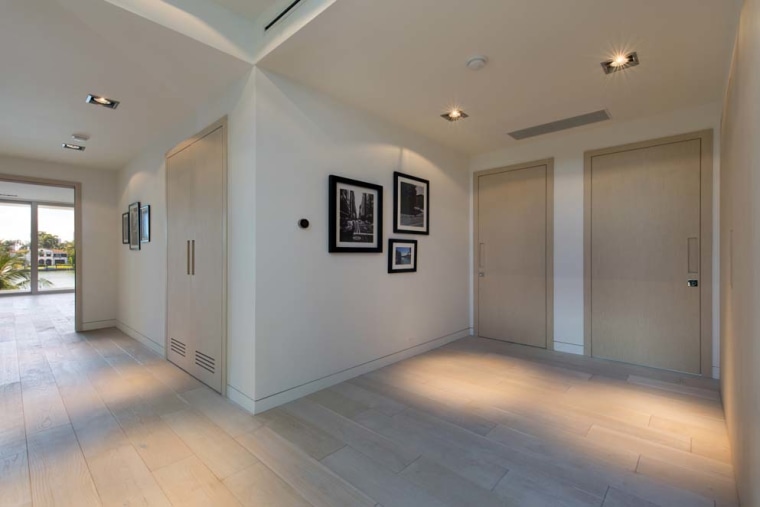 The home was designed by architect Ralph Choeff, who "does a tropical, modern-style home, where the inside and outside of the home blend together, so in the winter months you can open all of the doors and enjoy the inside and outside as one space," Miller noted. While the sleek design is enough reason to want to move in, Miller said the location makes it feel as if you're on your own private island in the middle of a city.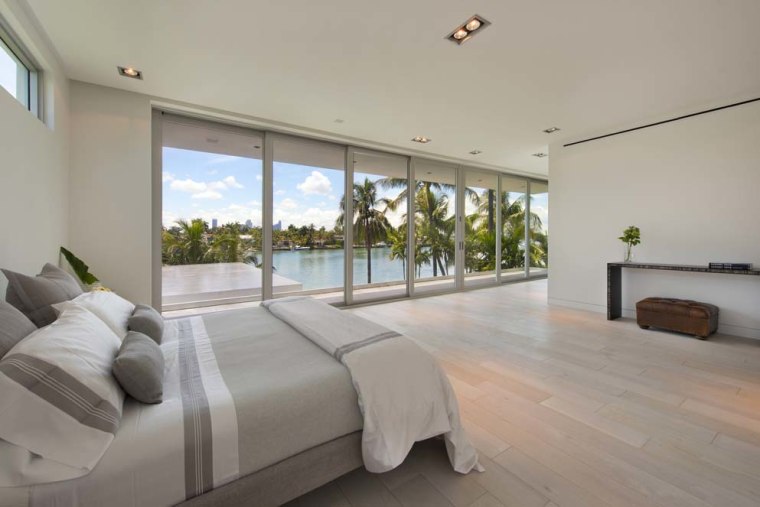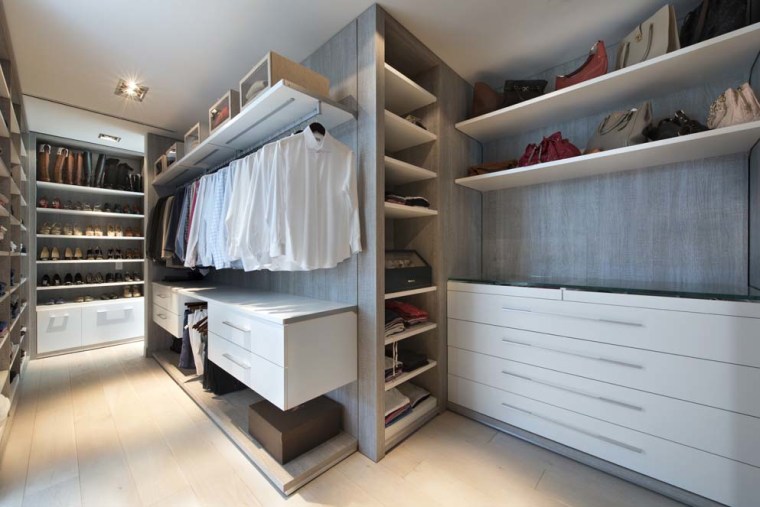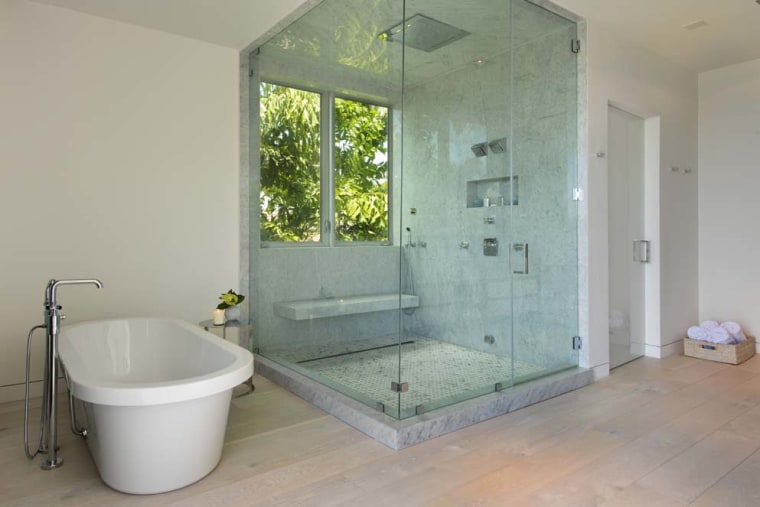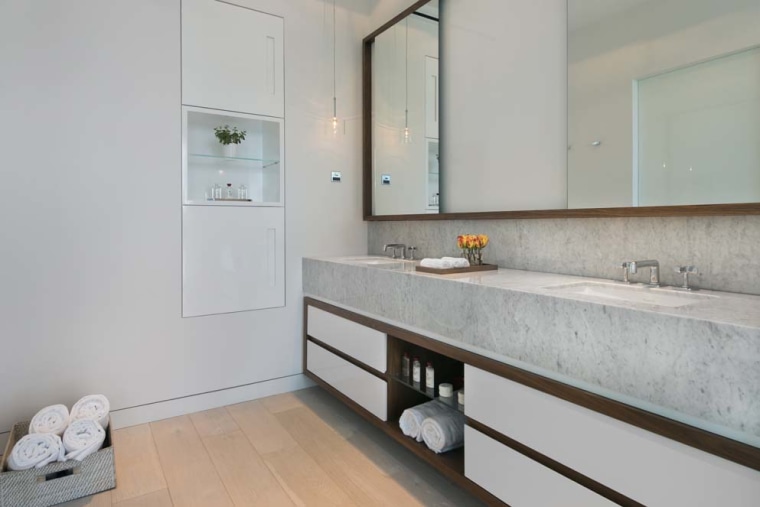 Additional perks include 40-foot-wide, floor-to-ceiling windows on both floors that look onto the front, back, and side yards — while also allowing for views of the water from every angle. The home boasts a professionally designed outdoor kitchen and a rooftop shower, along with a 1,600-square-foot rooftop terrace.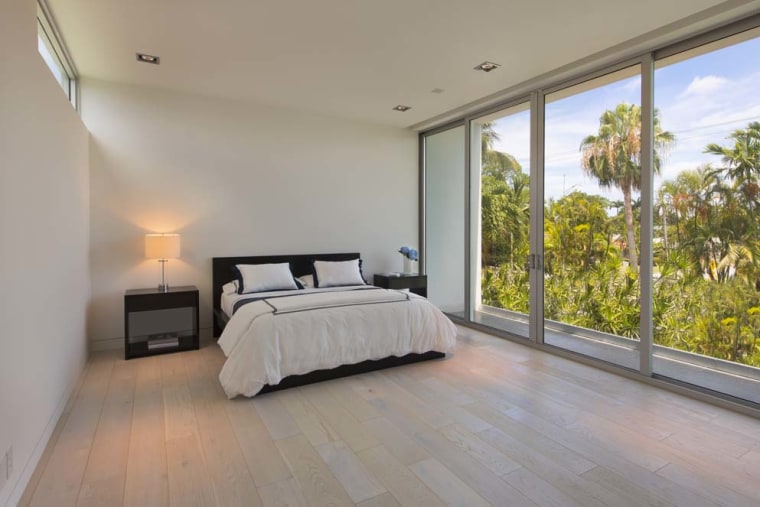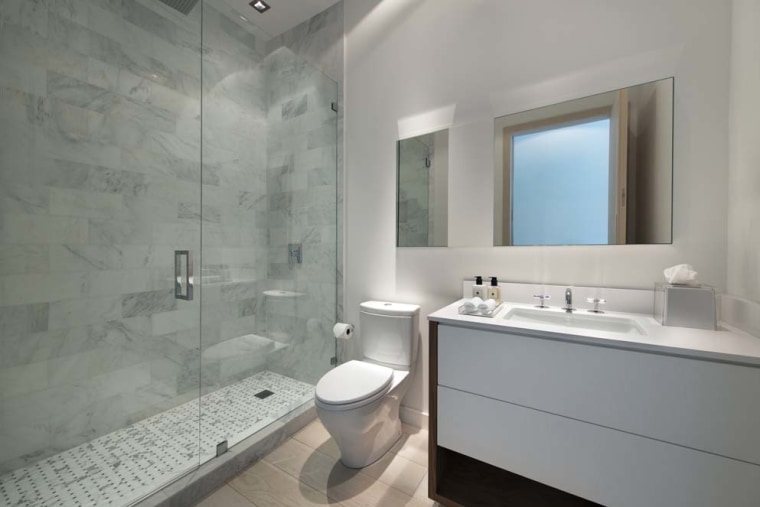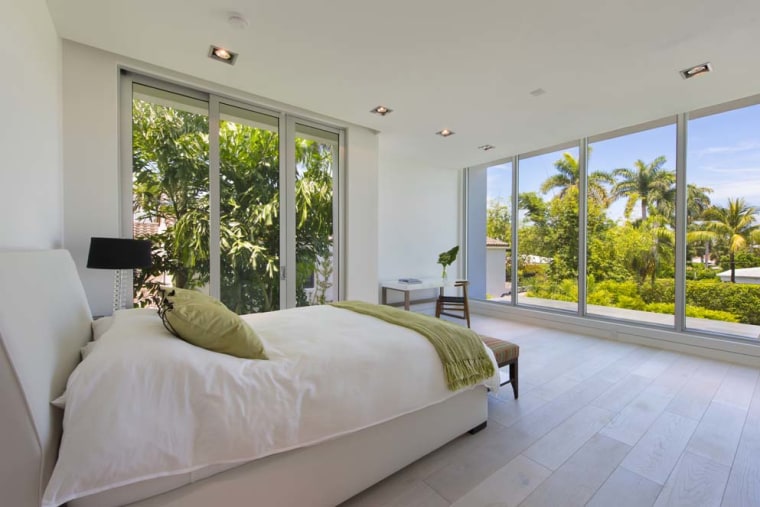 Another bonus? It has 360-degree views from the roof, with a view of downtown Miami. And because of the island's central location, the rooftop terrace offers views of New Year's Eve and July 4 fireworks shows from both nearby cities.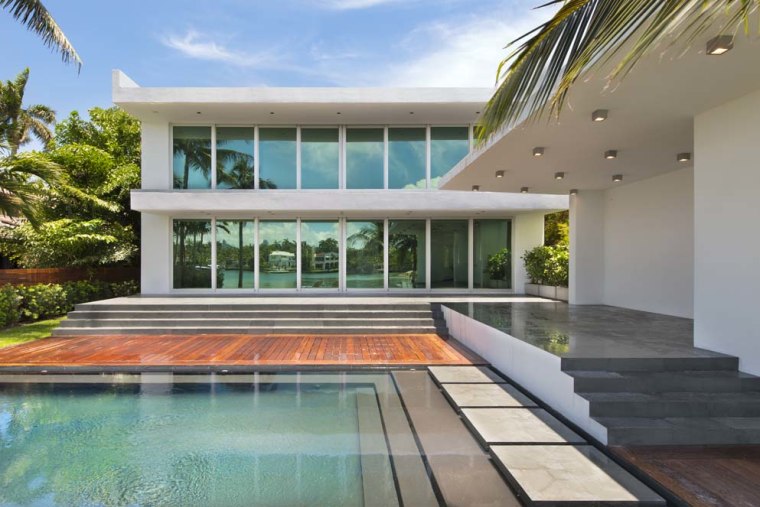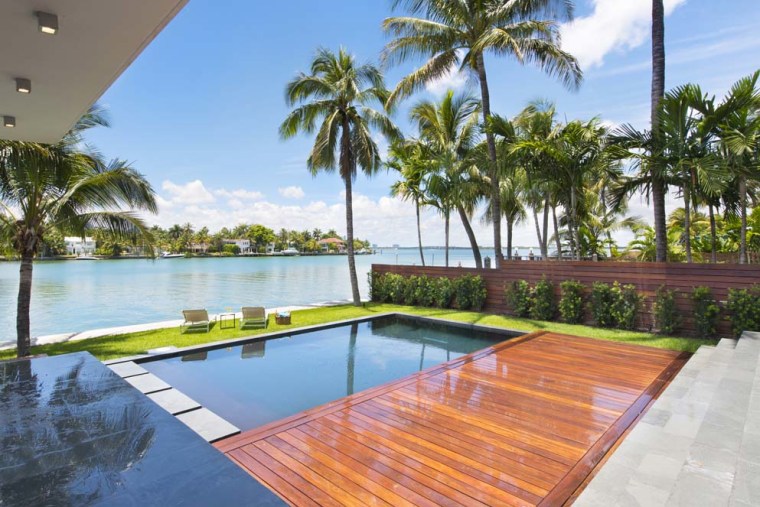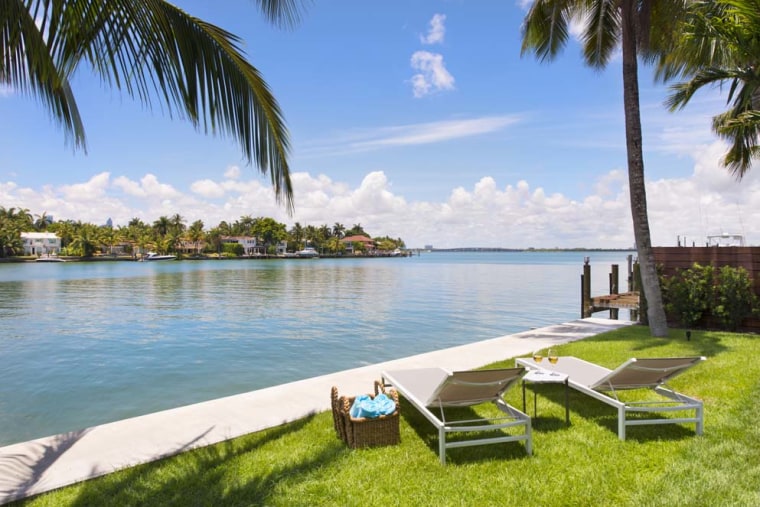 Photos by Blue Ocean Photography, except kitchen photos by Ken Hayden Photography.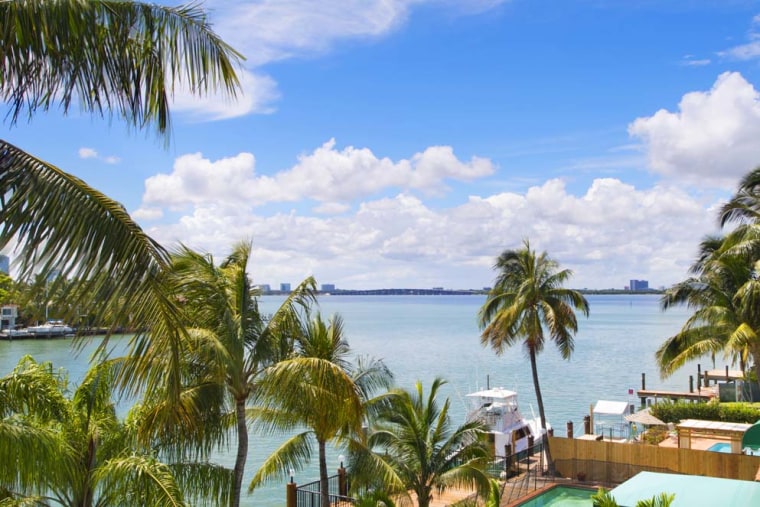 Related: