There's something satisfying about finding the perfect set of sheets that match your personality. Getting those sheets to stay put on your bed, on the other hand, without slipping and sliding and losing their grip on the mattress? That's a whole other issue. And that results in some seriously poor sleep.
Some sheets just don't want to stay tucked around the mattress, as I was recently reminded. My boyfriend had just bought us the most adorable set of Eiffel Tower sheets (he knows my love for Paris runs deep!) and I couldn't wait to get them on our bed. My excitement quickly turned to frustration when my smooth, cute sheets quickly slipped off the mattress on the very first night.
And so the battle began. Over the next few weeks, we fought our new sheets, hoping they would somehow magically stay put. Soon enough, we couldn't take the constant sheet slippage, and came across BedBand Sheet Fasteners. At $13, we figured they couldn't hurt, so we ordered a package.
BedBand Sheet Fasteners, $13, Amazon
How it works
Each set comes with four BedBands — one for each corner of your bed — and can stretch from 12 inches to 18 inches. We liked the fact that BedBands came complete with a cord-lock button.
I'll be honest, when I saw how thick the cord-lock button was in person, I was unsure whether or not it would feel bulky underneath our mattress. But setting the BedBands up was a breeze (they attach to sheets with ease), and the cord-lock button fits snugly on the side of our mattress. We don't even feel or see it.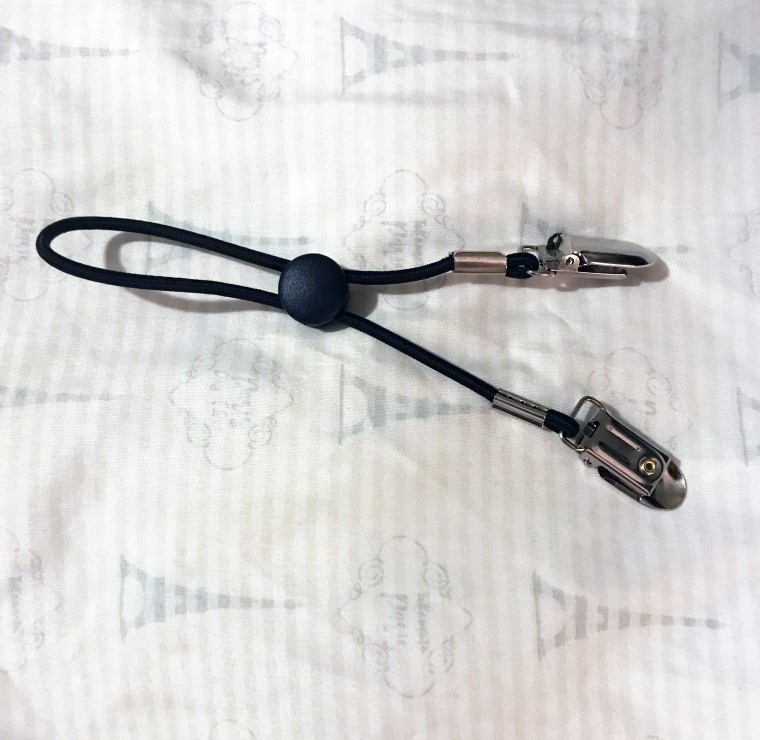 Is it worth it?
After the first night, my boyfriend and I both realized we'd made the right decision. The sheets no longer slipped sneakily out from under the mattress, but rather stayed in place and helped us both get a better night's sleep. When it comes time to wash our sheets, BedBands are super-easy to detach, too.
Read more: I tried a gel pillow with more than 2,900 Amazon reviews — and my sleep improved
BedBands have a lifetime warranty. And it looks like other Amazon shoppers love them as well: BedBands are an Amazon bestseller with more than 5,000 reviews.
No more sheets going rogue on my bed!
BedBand Bed Sheet Holder, Gripper, Suspender and Strap, $13, Amazon