If you've been to a Bed Bath & Beyond store recently, you may have noticed the comfy new bedding collection from Ugg on store shelves. Yep, that's right: The brand known for its extremely warm and comfy sheepskin boots and accessories has ventured into the bedding category.
But don't get too excited, because Bed Bath & Beyond just recalled about 175,000 Ugg Hudson comforters for a pretty gross reason: It turns out that mold may be hiding in those insanely warm layers, and can pose a risk of respiratory or other infections in people with chronic health problems or those who have impaired immune systems.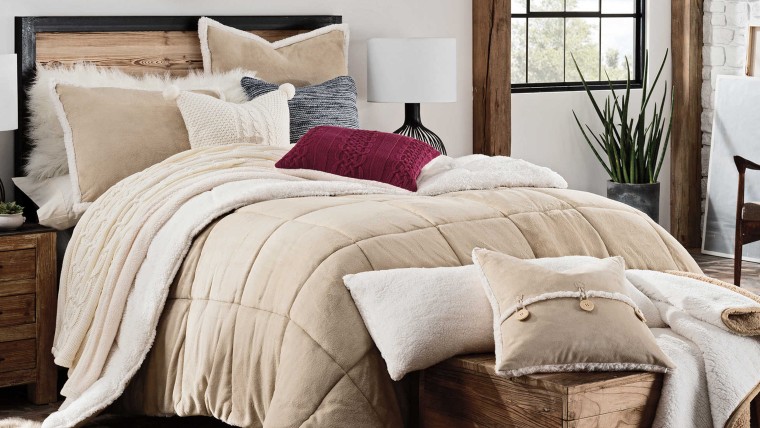 But in general, it's best to avoid any regular mold exposure. According to the Centers for Disease Control and Prevention, exposure to damp and moldy environments can cause nasal stuffiness, throat and eye irritation and coughing in some people.
So far, no incidents have been reported, according to the United States Consumer Product Safety Commission, but if you've been basking in the glory of your Ugg comforter, and don't want to risk mold exposure (we don't blame you!), Bed Bath & Beyond is offering a full refund to customers.
The recall is limited to items sold between Aug. 24, 2017 and Oct. 17, 2017.
Fans of the polyester comforter — which was sold in four different colors (garnet, navy, gray and oatmeal) and in twin, full/queen and king sizes — have been raving about how soft and warm it is, and some of them aren't too happy it's being recalled.
Need a refund on your Ugg comforter? Call Bed Bath & Beyond at 800-462-3966 or visit the "Product Recall Information" page on the store's website.