Bathrooms from the 1950s are hard to miss — and that's because they typically are covered in dated, colorful tile. But hold off before you tear it out, this Los Angeles home may convince you to embrace the vintage appeal.
Carrie Hayward, author of "Fairytale Weddings Guide" and host of "The Disney Wedding Podcast," moved into her apartment in 2013. She immediately set about decorating her space, but when it came to the bathroom, simply adding in art and accessories wasn't enough.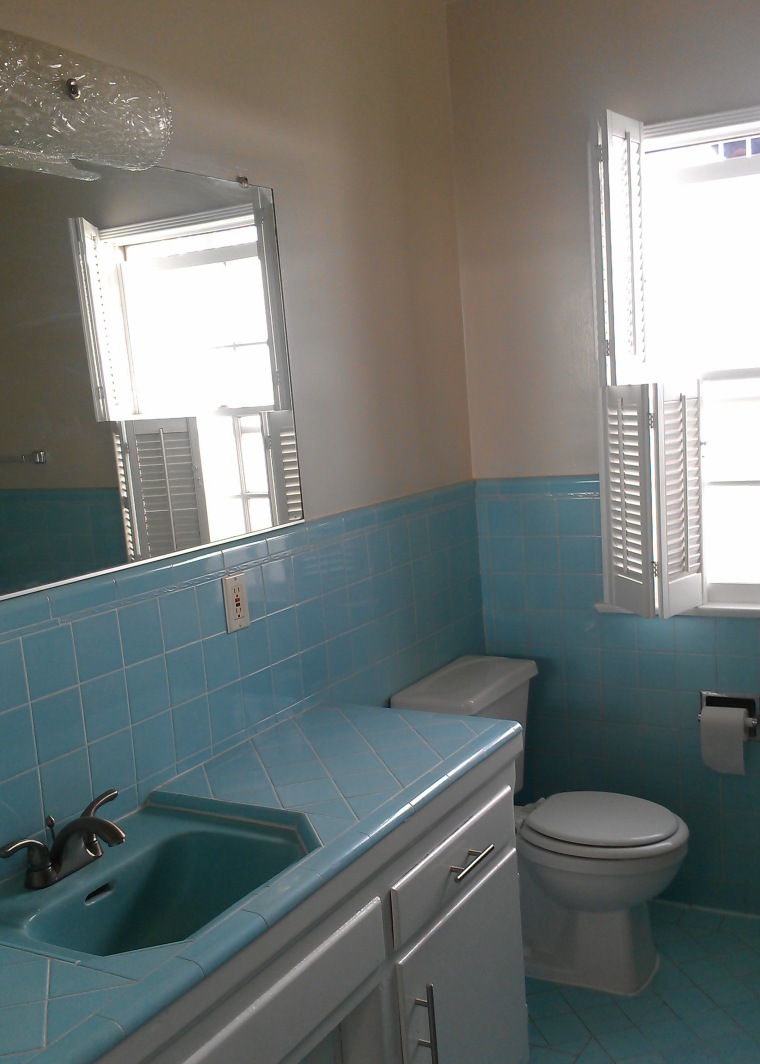 "We added colorful towels and hung some art, but it never felt finished," Hayward told TODAY Home. "It began to dawn on me that finding a wallpaper to complement my beloved turquoise tile could be what was needed to cinch the bathroom elements together."
Hayward had a wallpaper in mind from the beginning, but tried to avoid it because it was expensive.
"I spent at least a year trying to make some other wallpaper work in here," said Hayward. "I plastered the space in scores of wallpaper samples, regularly rotating in new batches, but nothing ever felt quite right."
So she decided to buckle down and save for the wallpaper she really wanted — and she doesn't regret it one bit.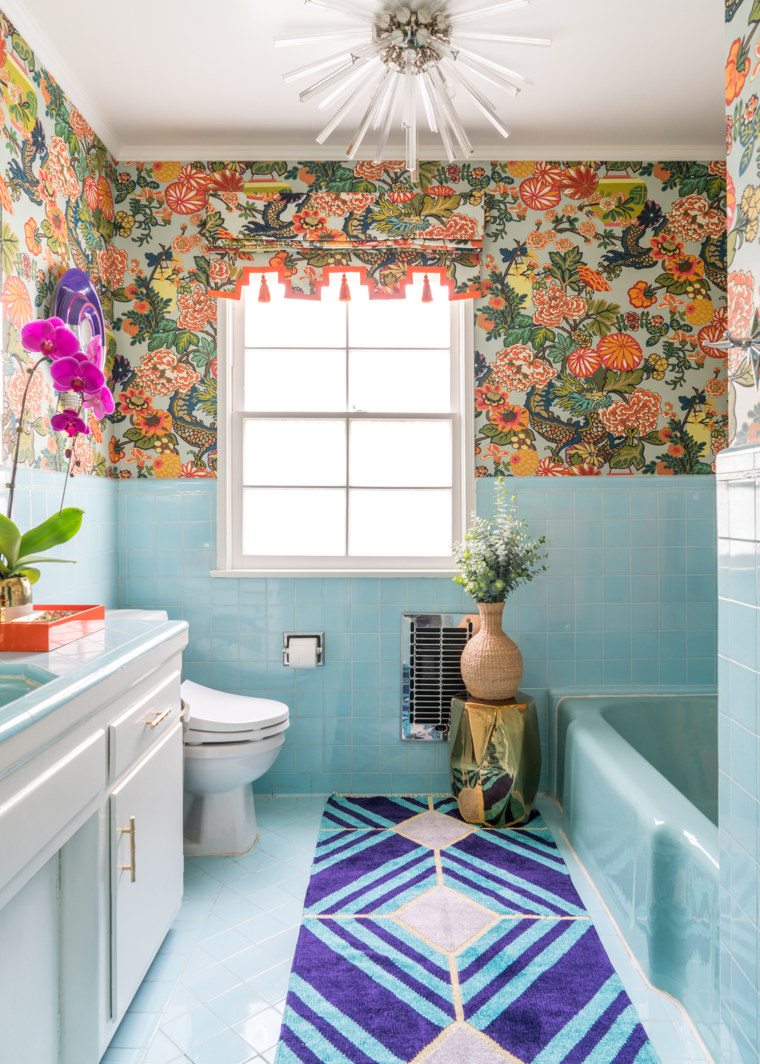 "The wallpaper is definitely my favorite aspect of the bathroom now," said Hayward. "It's been almost two years and I still smile every time I walk in there."
(Interested in trying this look out? Here's where you can get peel-and-stick wallpaper for just $30.)
In addition to the wallpaper, Hayward added a gorgeous sputnik chandelier, a custom window shade, wall art and new hardware to renovate the space. She wanted to keep some aspects of the '50s feel — even going so far as to search for an original towel bar on eBay when she broke the original.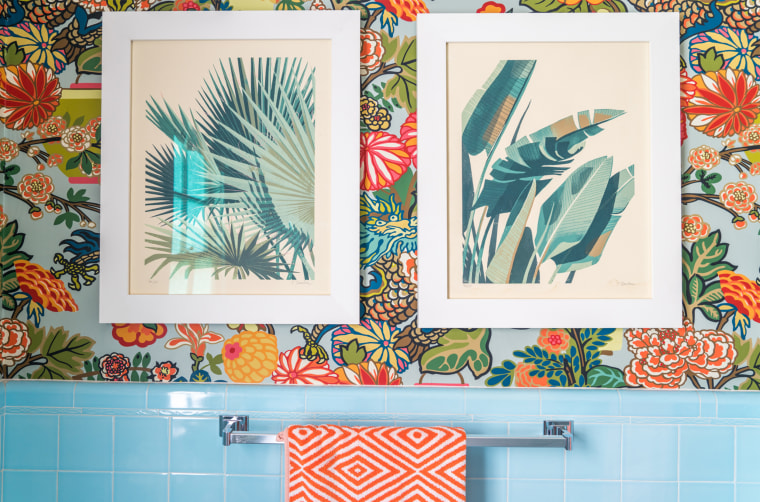 "I started scouring eBay (and) sure enough, I was able to locate the exact 65-year-old towel bar that had once hung above our tub," said Hayward. "It matches the remaining original towel bar and fits perfectly on the leftover cleats."
Now that the bathroom is complete, it's the perfect mix of retro and modern.
"I'm someone who cannot get enough color," said Hayward. "And this place envelops me in it!"