Interior design blogger and author Melissa Michaels works from home, so having an office she can call her own was important. The main floor of her house was already fully occupied, so she looked to her basement for space.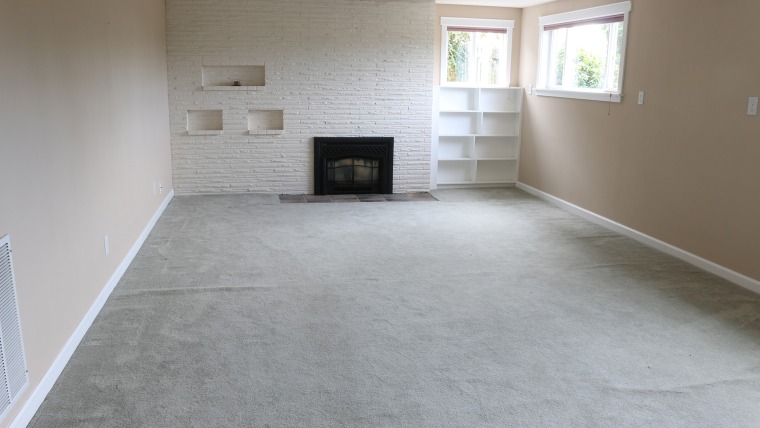 The large open floor plan on the lower level of her Seattle home just needed a quick remodel (only two weeks) to transform from a plain bonus room to a beautiful and cozy home office.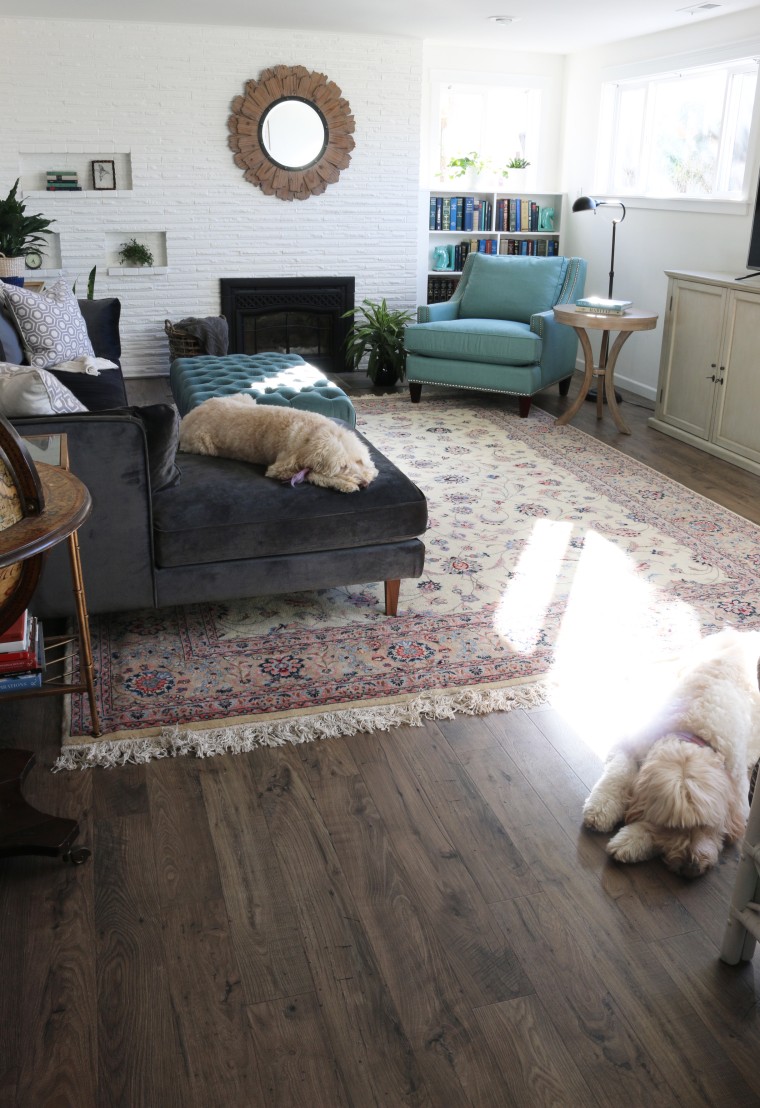 "The biggest challenge in our remodel was making the decision to actually do the project," Michaels told TODAY Home. "Getting started always seems to be the hardest part, but then, of course, selecting the flooring took some time, too. Once we nailed down the best flooring choice, it was pretty smooth sailing after that."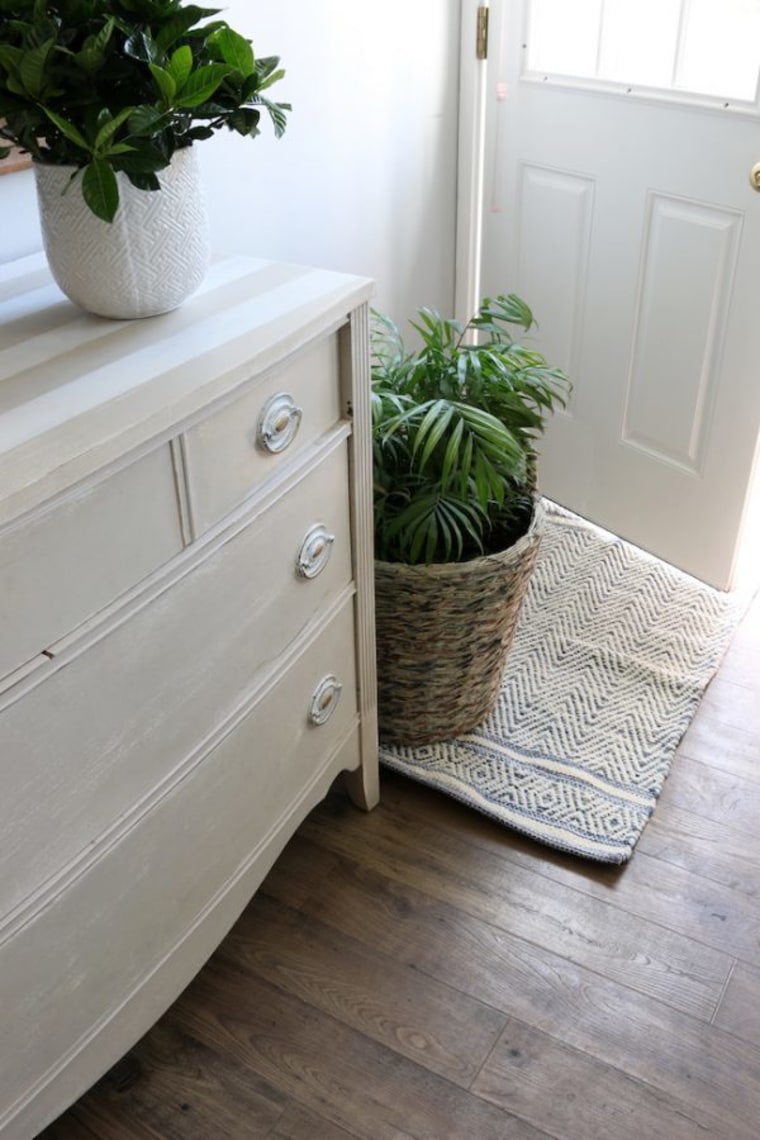 She replaced the old worn out carpet with Mohawk Concertina laminate flooring in Smokey Chestnut. "The new flooring really gave the space a cleaner feel and more stylish look."
Michaels also added walls and a door to create a separation for the office out of an existing larger room. "Big open rooms can feel really spacious, but they aren't always the most efficient, especially in a smaller home," she said. "Adding walls created two functional rooms out of one. The new two-room arrangement interestingly made the whole lower level feel larger."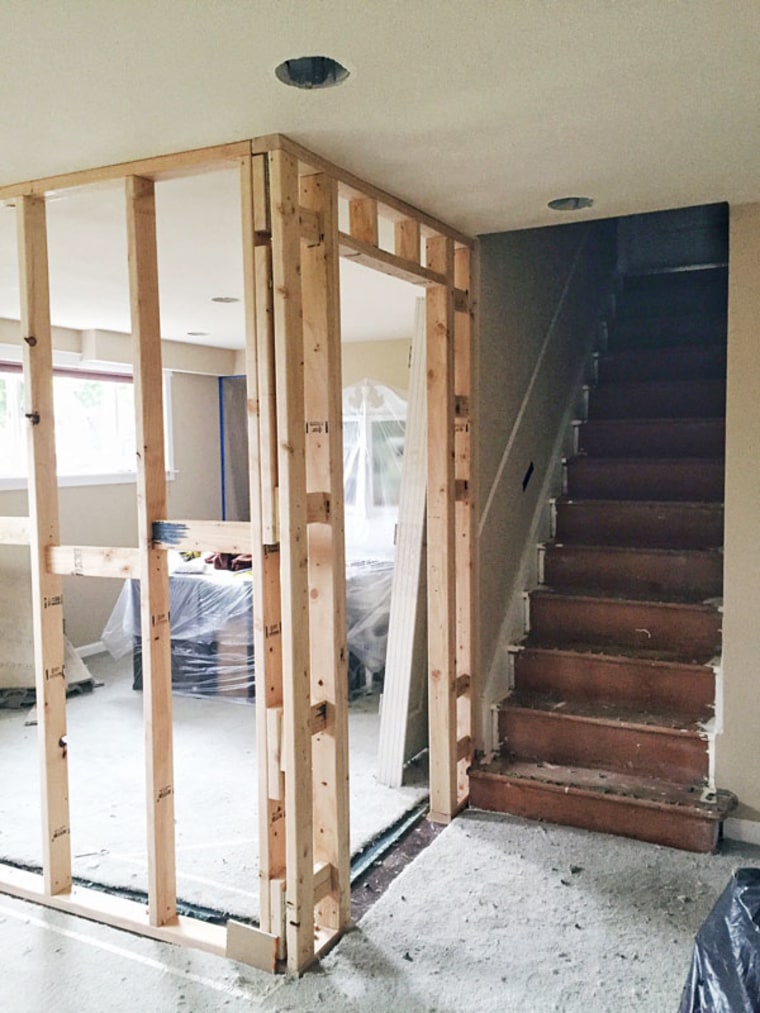 While the remodel was pretty simple, the changes made such a dramatic difference in how the space feels and functions, Michaels explained.
To finish off the look, she gave the walls, ceiling and fireplace a fresh coat of paint, along with a little trim work around the fireplace.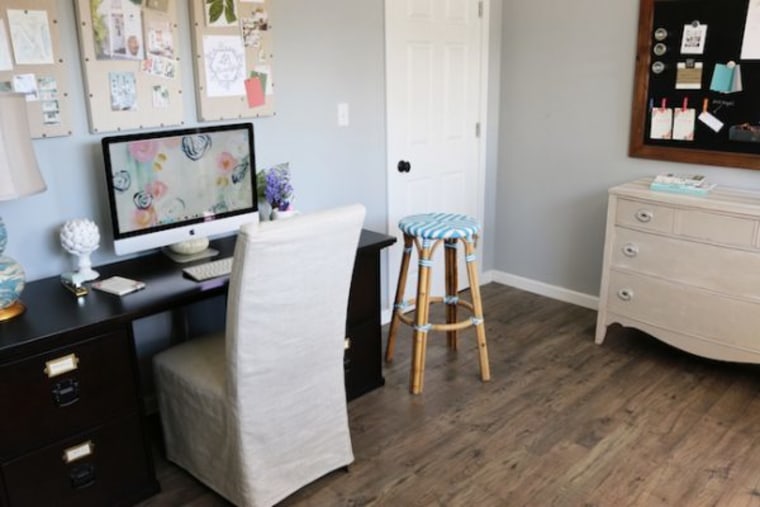 "Overall, the house feels bigger now that we have a great space we enjoy using downstairs," she said.
Michaels' biggest piece of advice for those who want to create a new room or home office is to start by asking advice from professionals. "You can get free advice by consulting flooring companies, so if you'll need new flooring, it makes sense to start there. They'll have suggestions for what types of flooring would make the most sense for your situation and refer you to good installers. For new walls, painters or finishing work, you can find contractors through online services like Porch or Angie's List."
See more of Michaels' home office transformation on her blog. And for more tips, pick up her book "Simple Decorating: 50 Ways to Inspire Your Home."