When Jack Labosky achieved his dream of playing professional baseball, he quickly realized that he was also going to have to get creative when it came to spending time with his girlfriend and stretching his minor league salary.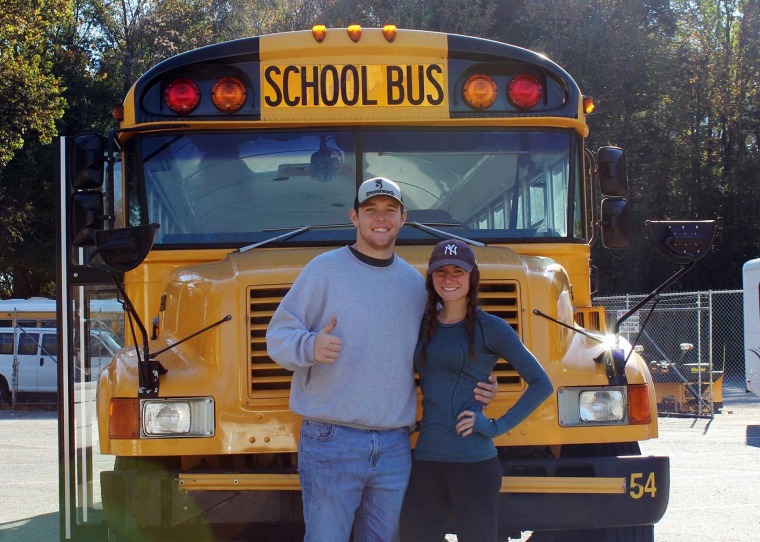 Labosky, 22, was drafted into the Tampa Bay Rays organization last summer, after playing for Duke in college. He and his girlfriend, Madison Hiatt, 22, figured an RV or trailer would make the most sense to live in, but they soon discovered how expensive that would be.
"We saw online that people had redone school buses," he told TODAY Home. "The thought of a custom RV/ tiny home was the perfect fit."
So, they found a 1999 yellow bus in Lynchburg, Virginia, and purchased it for $4,000.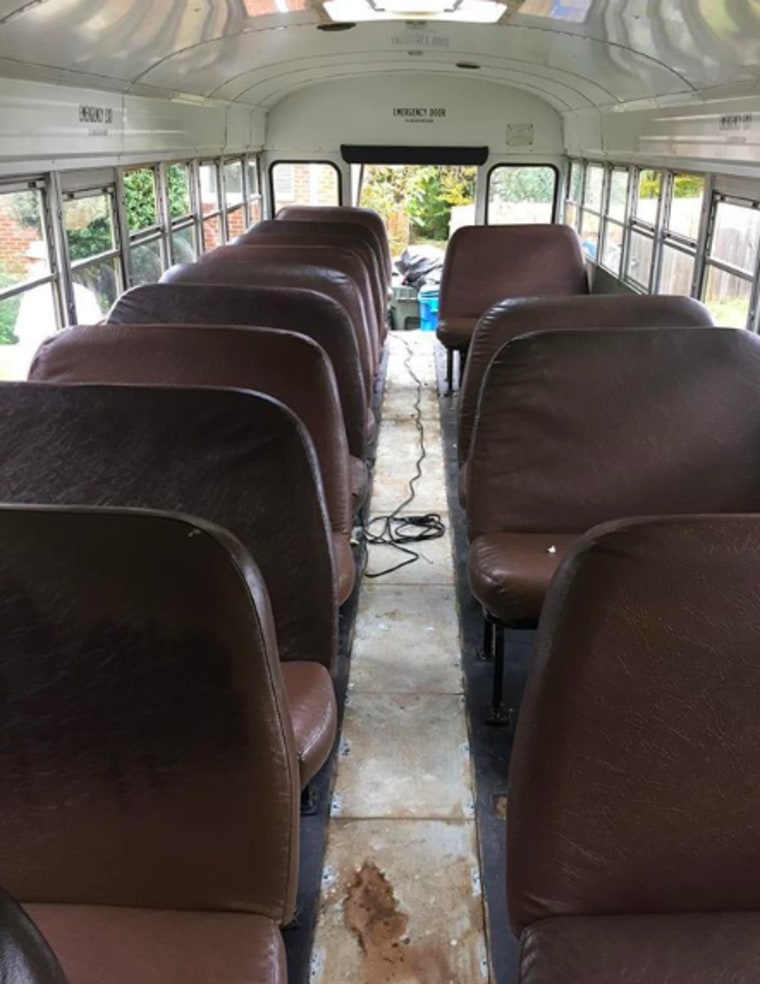 Of course, it needed some work to make it into a home. And they did everything themselves to cut costs.
One of the most physically demanding parts of the renovation was gutting the bus, but Labosky said the biggest challenge was installing the electricity. Thanks to the help of many YouTube tutorials and advice from his parents, who have done their own fixer-upper house, he was able to give the bus power and running water.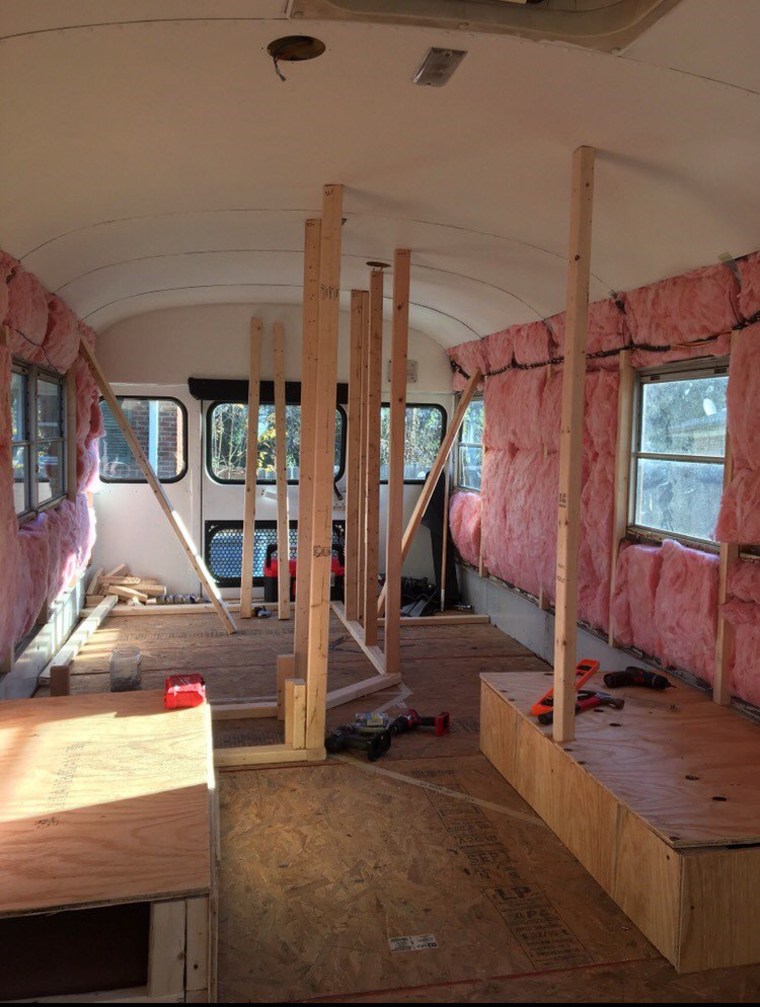 "It's set up with 120-volt electric — the same as a household — and has running water and hot water," he said. "We have AC, heat, a stove, two sinks, a running toilet, a horse trough tub, plus a full bed."
They also said goodbye to the yellow exterior, painting it a crisp white.
The renovations were completed in 90 days, and the total cost of all the updates was $9,000. "We tried to cut costs, but we also spent on appliances and essentials, given that we do not want to be fixing things constantly," he explained. "Some people can do what we did for much cheaper, as well as much more expensive."
The duo said they love HGTV, and "Fixer Upper" is their favorite. They kind of even have a Chip and Joanna Gaines style going on, too, since Labosky did all the construction and Hiatt was the design guru.
They've been documenting their project on an Instagram account called The Great Bus Adventure. In a recent post, they got real about the work they've done.
"It may not be perfect but in our eyes it is," the caption read. "Some areas might not fit right or cuts might not be 100% straight ... but that's okay because it is our bus."
Labosky said he'll find out this weekend which minor league team he'll be assigned to for this season. But no matter which city he gets, he already has a home.
"Living in the school bus gives us a place to have as our own, in a life where there are no guarantees and no plans for the future," he said. "The baseball life is a unique one in that there are an unlimited amount of possibilities. Being together and having a say in how we want to live makes us happy we chose the bus life."