It's undeniable: Chip and Joanna Gaines from HGTV's "Fixer Upper" know how to make home renovation magic happen.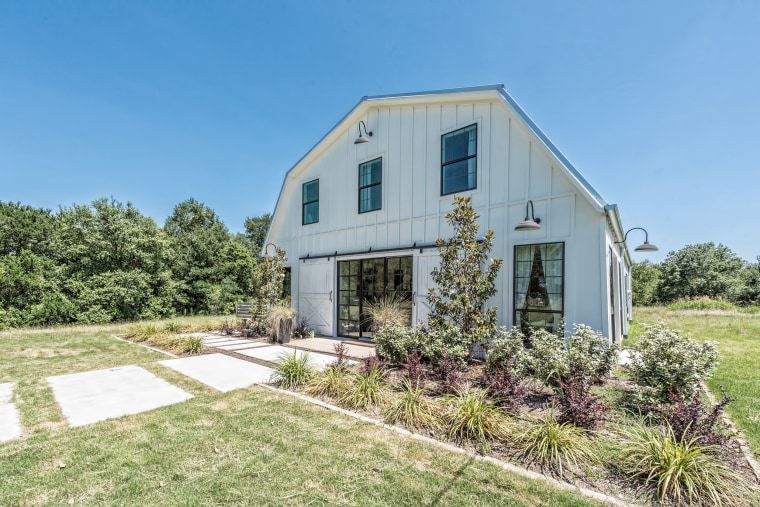 One of their most incredible projects yet that was featured on the show is of a barn flipped into a home — and the property just hit the market for $1.2 million.
One of the home made over by Chip and Joanna Gaines on "Fixer Upper" is on the market! Take a tour.
Nestled alongside 16 acres of land (which includes a private lake), the 2,700-square-foot home might be a dream come true for those looking to get back to nature.
As is true for all of the Gaines' homes, it certainly doesn't lack in character. Where there were once horse stalls, there's now a country chic living space. And of course shiplap. There's always room for shiplap.
The stunning five-bedroom, two-bath home also features a grand dining hall that seats 16. And the bedrooms are all spacious and cozy. But our favorite might be the infamous Lego room with the rolling library ladder that makes it easy to create a wall-sized masterpiece.
And while the structure may have once been a barn, it's now complete with contemporary appliances and décor, and boasts concrete counter tops and rustic woods for a down-home feel.
The home has impressive square footage, but it doesn't lack in the cozy, homey feel that the Gaines are known for. Amenities even include fishing equipment for the bass-filled lake next to the property, kayaks, bikes, hammocks and outdoor games.
RELATED: 'Fixer Upper': What it's actually like to be on the home show
The home is located in Lacy Lakeview, which sits just north of Waco, and only about 10 miles from the Gaines' store and bakery at the Magnolia Market Silos.
To see the full listing check out Briggs Freeman Soetheby's International Realty.
Rheana: 12-6