On FYI's "Outback Nation," Jamie Durie has to face some very unruly backyard situations as he transforms a tangle of unkempt greenery into a little slice of heaven for clients' visiting friends and family.
But during his visit to TODAY Monday, Durie kept things simple and easy, suggesting changes don't have to be major or ambitious to make a real difference.
"The great thing is there's small little box-sized ideas in all [our] makeovers," he said, and presented three such concepts anyone can do.
1. Turn a birdcage into a planter.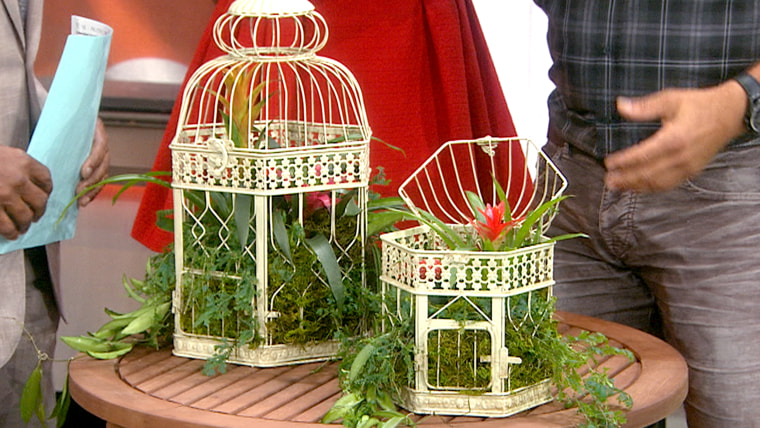 Take some flowering and hanging plants and set them inside a used, cleaned-out bird cage. Pull some of the extended leaves and vines out of the sides for a flourished look. Then pack some sphagnum moss around the base of the plant.
2. Transform cinder blocks into a herb garden.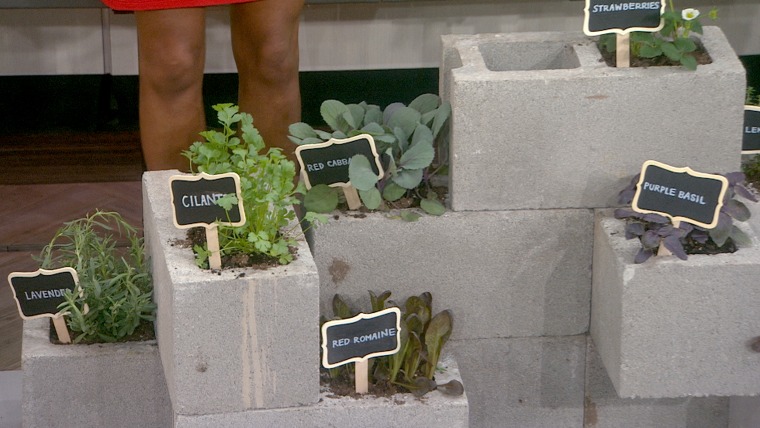 As Durie explained, cinder blocks absorb moisture and nutrients that plants can draw from as needed. A cleverly-stacked group of cinder blocks can become a modular collection of planters for herbs — and they won't topple over on windy days!
3. Recycle a wooden pallet into a hanging flower box.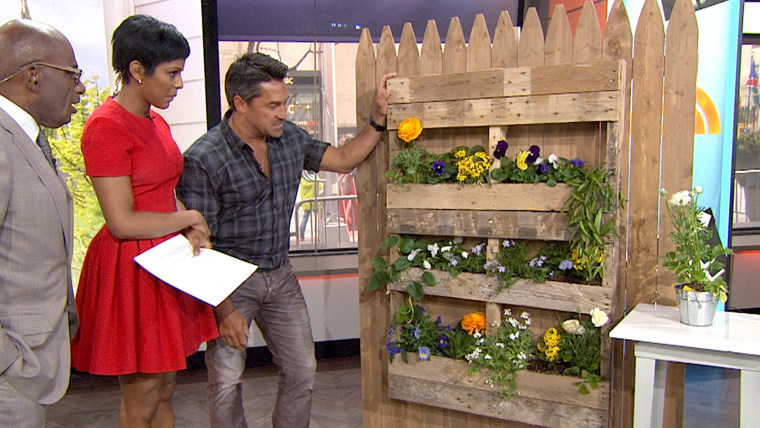 "It's all about upcycling these days," said Durie, who removed slats from an old wooden pallet and hung it up on a fence, then filled the remaining areas with perennials and other pretty plants. "It's about creating a vertical garden," he noted.
4. Create a segmented walkway.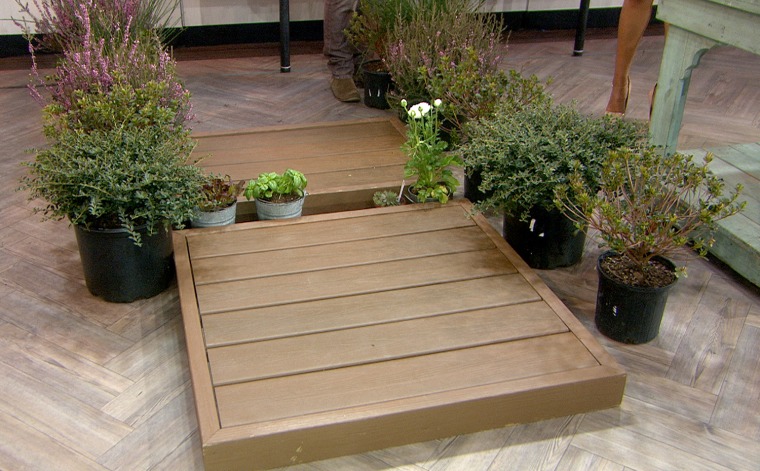 One of Durie's favorite concepts is creating a segmented walkway. To make one at home, Jamie recommends building timber deck platforms for a walkway, but leave a gap between each where you can plant low-growing grass, shrubs and flowers.
5. Plant with succulents.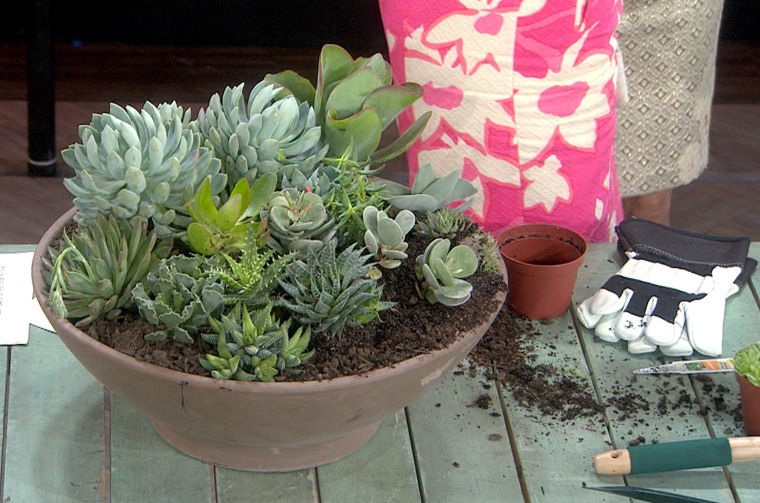 Succulents hold moisture in their leaves, making them easy to maintain. Create a succulent display by adding a variety of succulents into a pot for a dynamic, textured look.
6. Add a topiary display.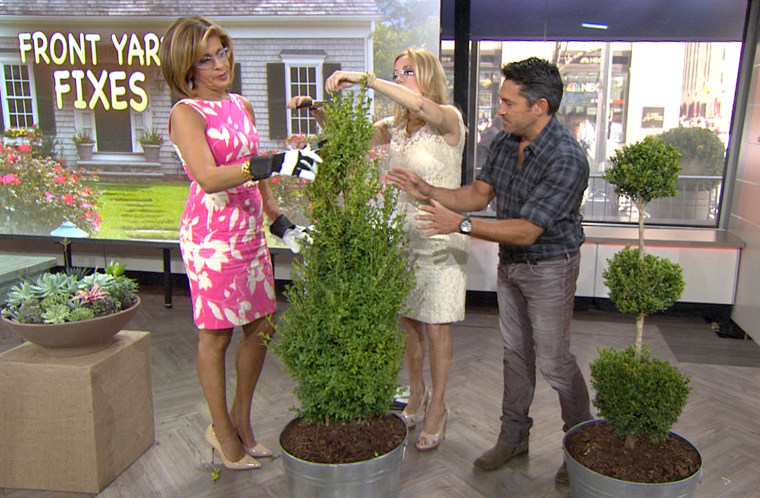 To put a touch of charisma to your front yard, consider designing your own topiaries. To do so, simply pick up a small shrub, such as a boxwood. With your trimmers, slowly begin snipping the shrub into a design of your choosing.
"Outback Nation" premieres on FYI tonight, April 13, at 10 p.m. EST.