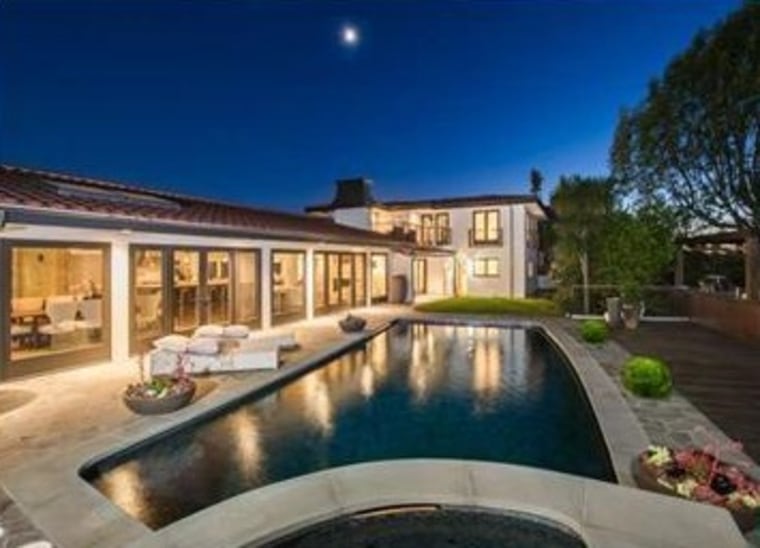 Actress Mila Kunis recently went on Jimmy Kimmel's late-night show to clarify that while she and fiance Ashton Kutcher are having a baby together, she's the only one who is pregnant.
Now Kunis is making way for the new baby by selling her 5,000-square-foot Mediterranean-style home in Los Angeles.
The Ukraine-born actress, 30, moved to the U.S. with her family when she was 7 and rose to stardom on "That '70s Show" and in films such as "Forgetting Sarah Marshall" and "Black Swan."
The home she's selling at 3028 Paulcrest Dr has beamed ceilings, dark hardwood floors and an open floor plan. Floor-to-ceiling glass doors open to the home's best feature: a large entertaining patio around the pool, with views of the city. She bought it for $2.885 million in 2008 and is positioned to make more than $1 million on the home if she gets her asking price of $3.995 million.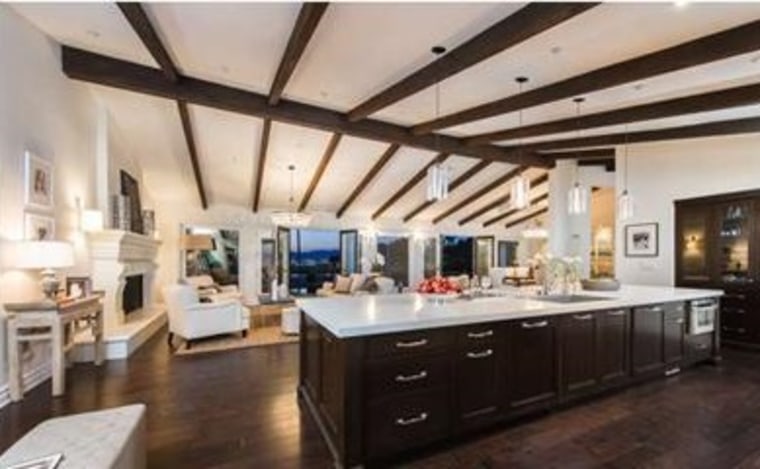 Kunis and Kutcher are a hot couple at the moment, their every move followed by celebrity magazines. Kutcher sold his bachelor pad in June, and in May, the couple reportedly bought a more traditional house in Beverly Hills to settle down in.
The Altman Brothers are representing Kunis in the sale.
See more photos of the home on Zillow blog.
More from Zillow: 
Emily Heffter, a reporter and writer for Zillow Blog, covers celebrity real estate, unusual properties and other real estate topics. Read more of her work here.