Ask any Harry Potter fan and they'll tell you that the first page of the very first book brings back of a wave of wizard-ing nostalgia.
That's certainly the case for Meredith McCardle, who claims on her Twitter page that "Harry Potter is a religion." The author recently took her obsession to a new level when she gave a fresh meaning to the term witch"craft."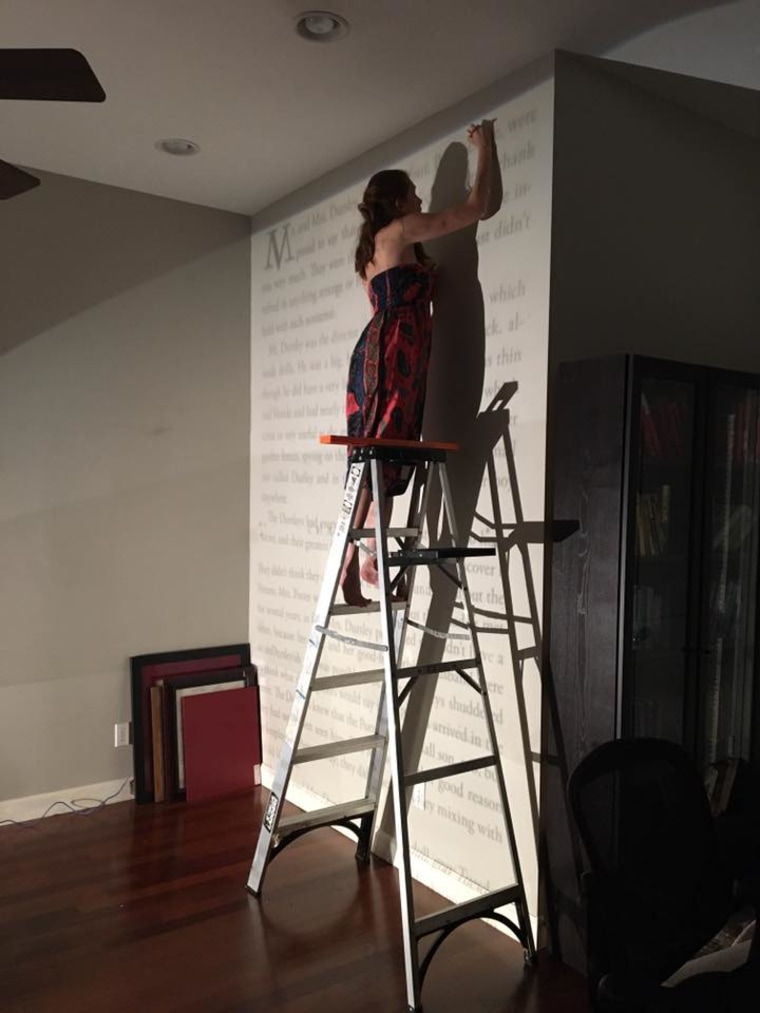 RELATED: Bid on chair J.K. Rowling sat on to write 1st Harry Potter books
In a rather ambitious DIY endeavor that might have required a little bit of magic on her end, McCardle painted an entire wall in her home with the text of the first page of author J.K. Rowling's "Harry Potter and the Sorcerer's Stone."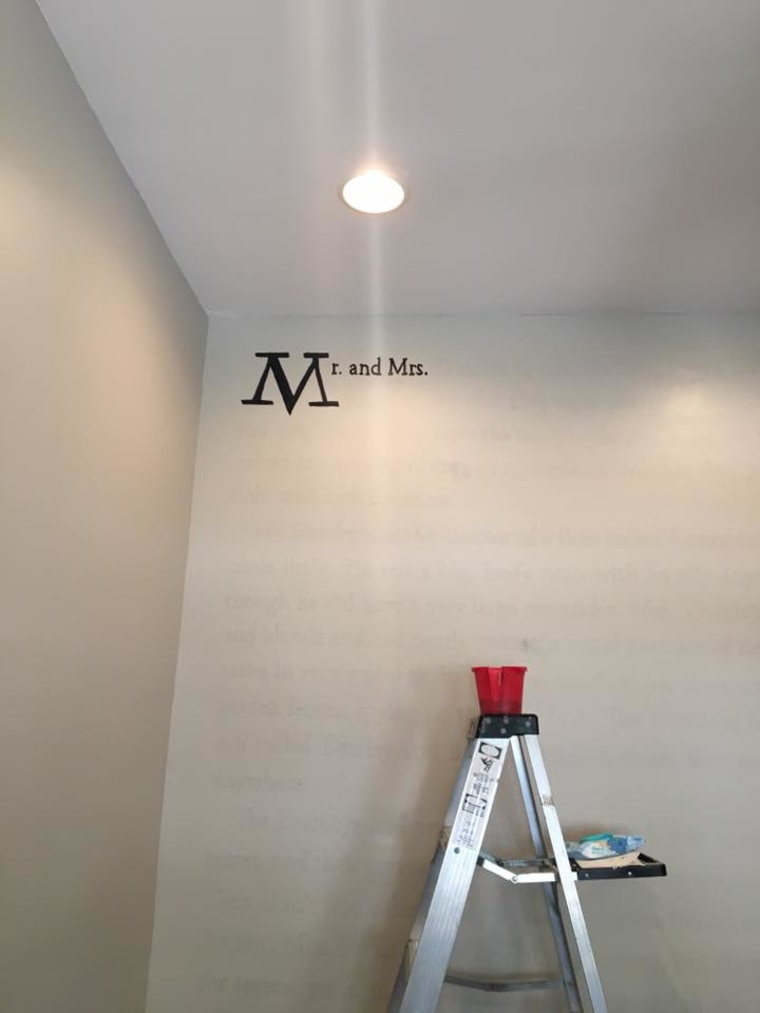 "I'm a writer myself, so I wanted to transform my home office into a place of inspiration," McCardle told TODAY Home in an email.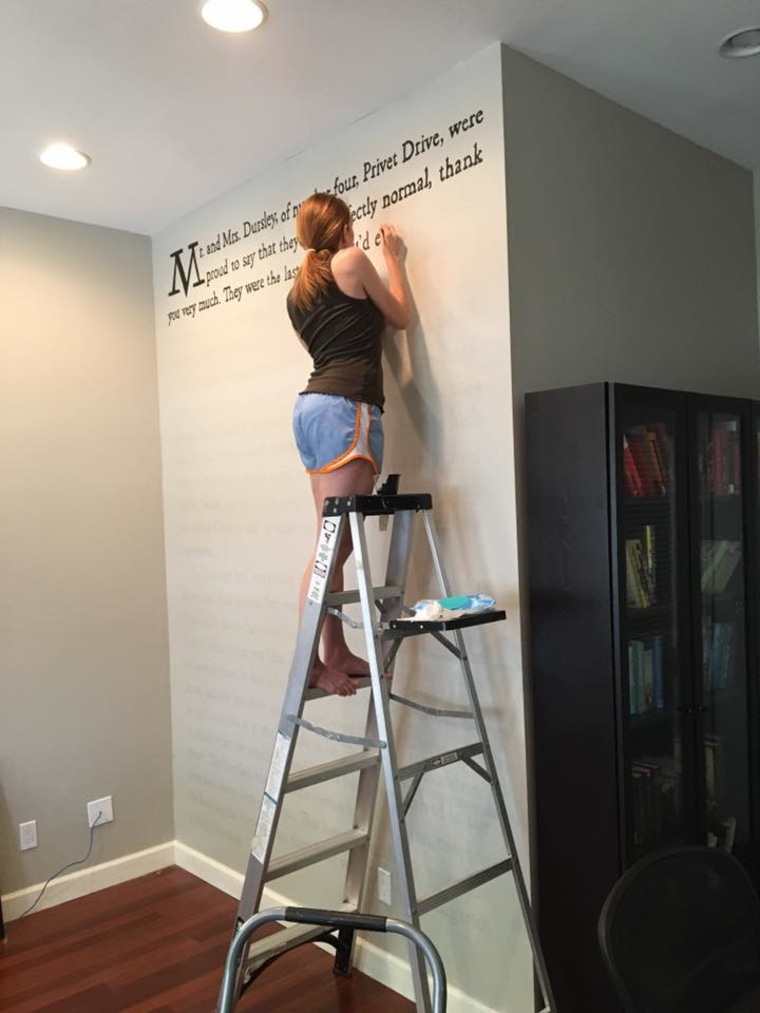 "It was only natural to choose the first page of Harry Potter because those books were what kickstarted my love of children's and young adult literature."
RELATED: J.K. Rowling reveals the 'Harry Potter' secret she told Alan Rickman about Severus Snape
To create the wall, McCardle borrowed an overhead project from her mom, who's a teacher. She then printed off the first page of the book on transparent film and projected it onto the wall. (Yes, exactly like you used to do in elementary school.)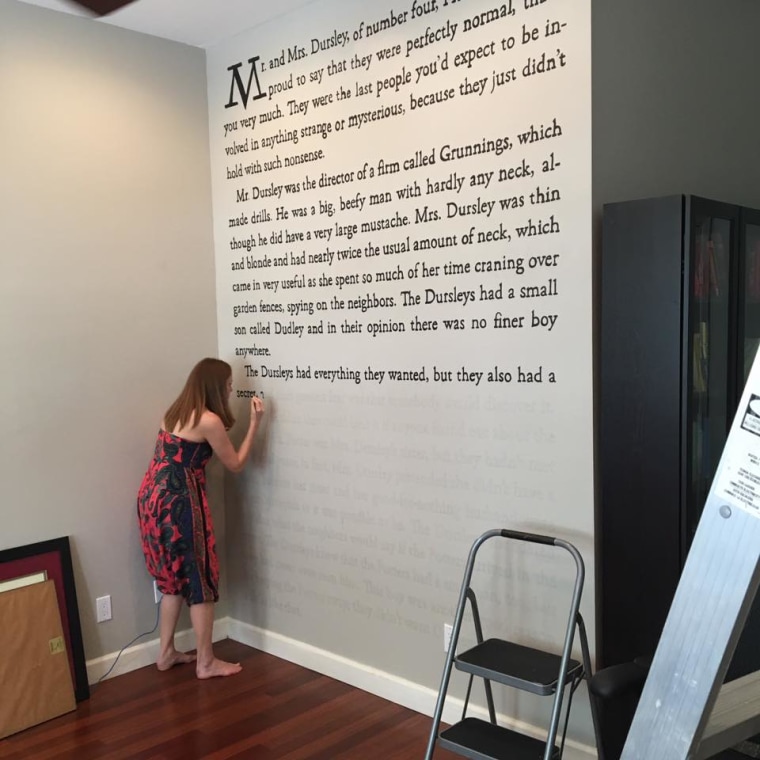 Next, she traced all of the letters on the wall with a pencil and then painted each one. Voila!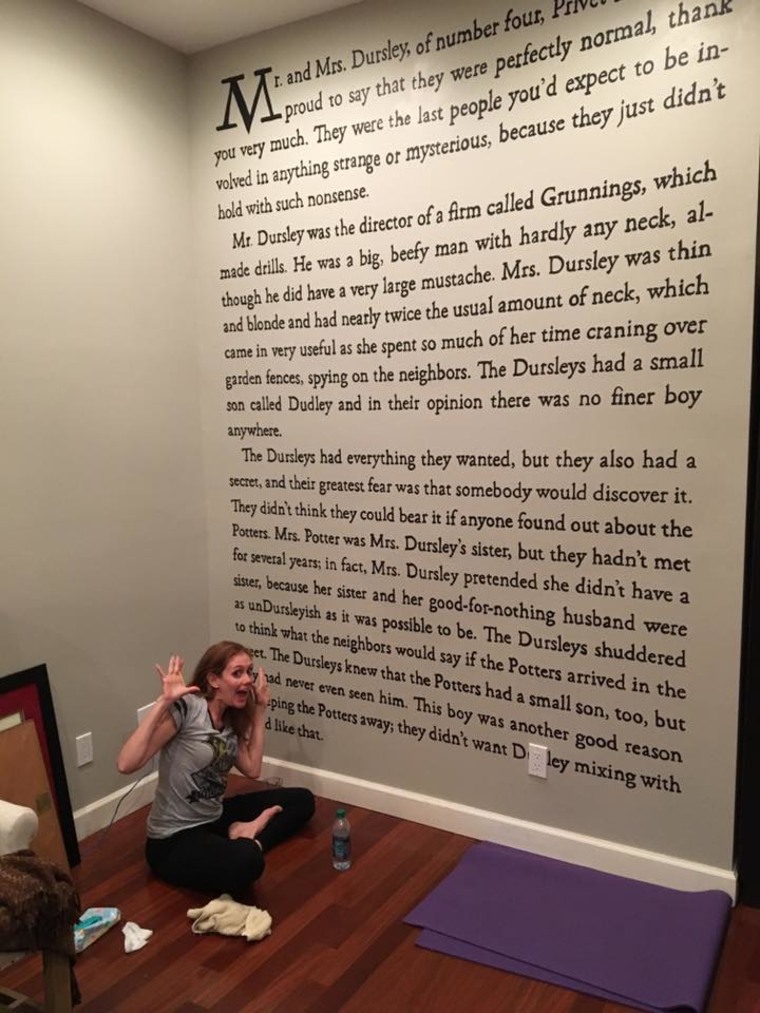 In the end, McCardle finished her project with a level of perfection and attention to detail that even Rowling approved.
If you're inspired to try your hand at creating a wall like McCardle's of your own, she shared four tips with TODAY to help you get the same look.
Measure each line as you go and don't rely on the projector to stay straight. She learned that the hard way.
Use good quality paint. "Trust me when I say you will not want to do a second coat. I used interior wall paint. It took less than a quart to cover the wall."
If there's such a thing as a pencil that doesn't smudge, use it! "I just used a regular pencil, and I had to go back and clean all of the smudge marks off the wall when I was done painting. That was easily the most annoying part of the project."
Have patience, listen to some upbeat music, and trust that it's going to be amazing when it's done!