If you ever wanted to experience how Ashton Kutcher and Mila Kunis live when they're on vacation, now's your chance.
The couple, who tied the knot in 2015 after meeting on the set of "That '70s Show" years before, are opening up their cozy Santa Barbara County, California, beach house on Airbnb. The reservation to stay at the house is free and Kutcher and Kunis will actually be on hand to greet their guests.
Kutcher pitched the idea to his slightly stunned wife in a hilarious selfie video Aug. 15 on Instagram.
"Hey, babe. I have a really dumb idea," Kutcher begins, adding, "I think we should have complete strangers come and stay with us at the beach."
"Like, in real life?" the "Bad Moms" star responds.
"It's really nice here. I think people will like it," says Kutcher.
"Yeah, I think they'll like it, too," replies Kunis, laughing at her husband.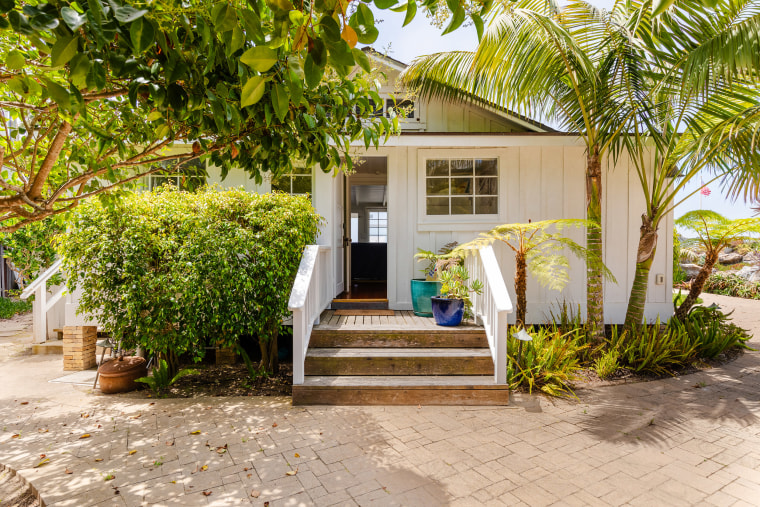 In his caption, Kutcher wrote, "It's not the craziest idea I've had…stay with us at our beach house and leave like we're old buds!" He added the hashtag #airbnbpartner.
Turns out, Kutcher was serious. Families of up to four people can start requesting a free reservation for an overnight stay at the couple's beach house at 1 p.m. ET/10 a.m. PT on Aug. 16 on Airbnb.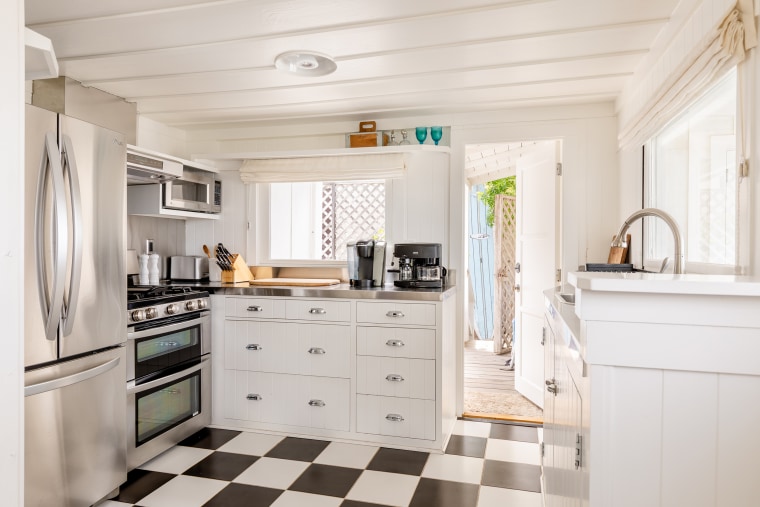 The couple's listing explains the reservation is for "a one-night stay for up to four guests" and it costs nothing. (A press release states that Airbnb, in a "celebration of this joint effort" with the couple, will make a one-time donation to Thorn, an organization co-founded by Kutcher that addresses the issue of child sexual abuse.)
The catch? The listing explains that the one-night stay will happen on literally just one night: Aug. 19.
It also says the couple will "capture some content together to commemorate your SoCal stay."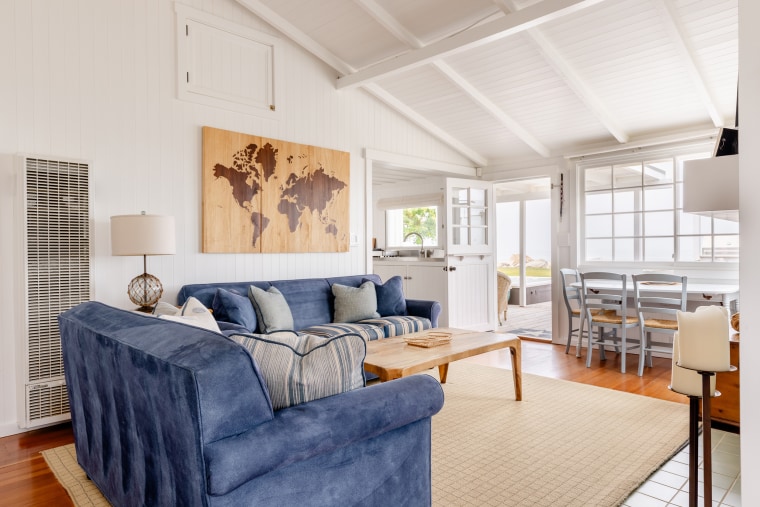 The listing describes the beach house as a two-bedroom home where the couple vacations with their kids, daughter Wyatt, 8, and son Dimitri, 6.
"Our Santa Barbara County beach house is our home away from home, especially when we're in need of some R&R (you fellow parents know what we're talking about)," it says. "Steps from the beach, and with beautiful views of the Santa Ynez mountains, you'll find no shortage of sights and plenty of activities to make for an unforgettable summer stay."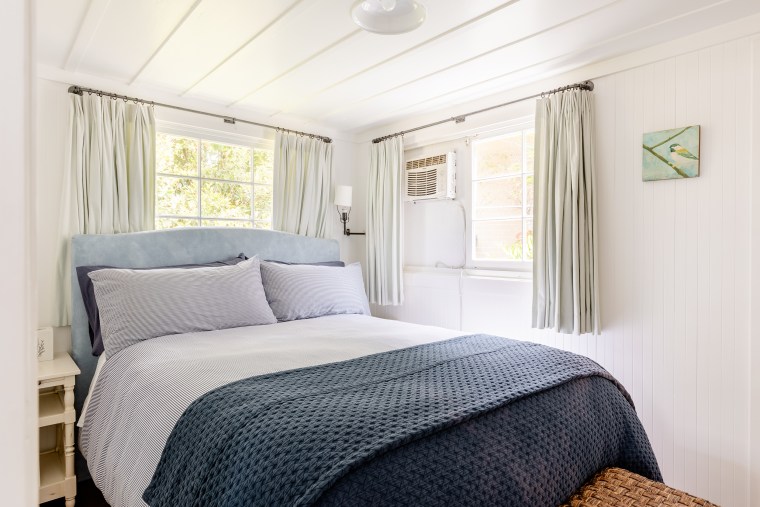 It goes on to say guests can hike nearby trails and enjoy "gorgeous panoramic views," and eat at local restaurants located "just steps away from the coastline."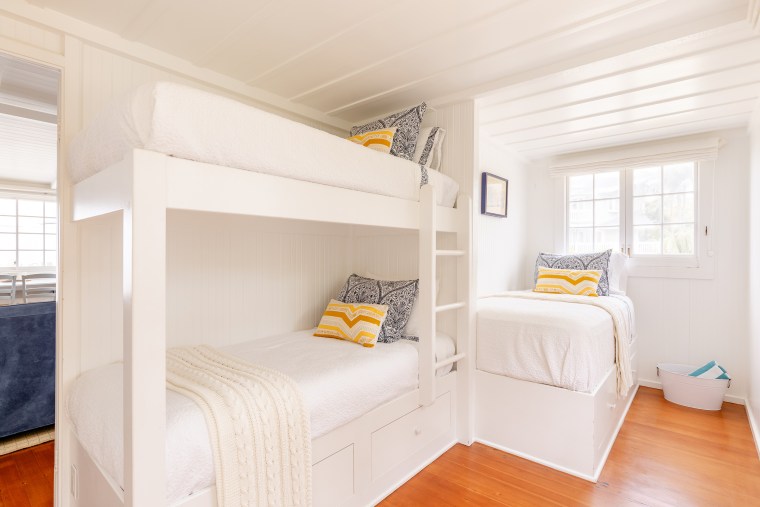 Photos show both the interior and the exterior of the white wood-frame house. A checkerboard floor graces a small kitchen equipped with white cabinets and stainless steel appliances.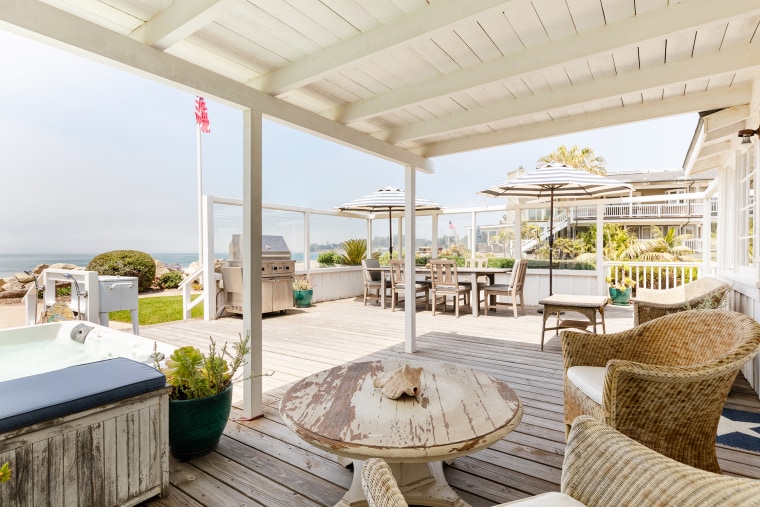 A simply decorated living room features two blue sofas where families can gather, and one of the bedrooms features a kid-friendly bunk bed.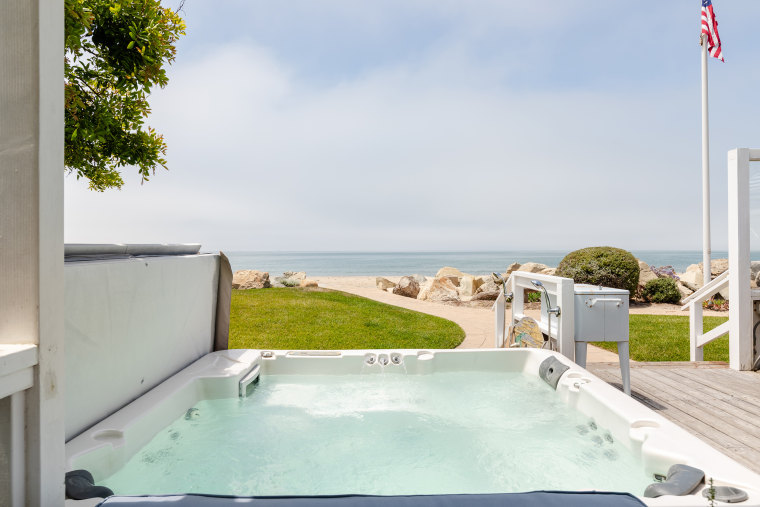 Wicker furniture sits on a covered outdoor deck in the back of the house where a hot tub can also be found.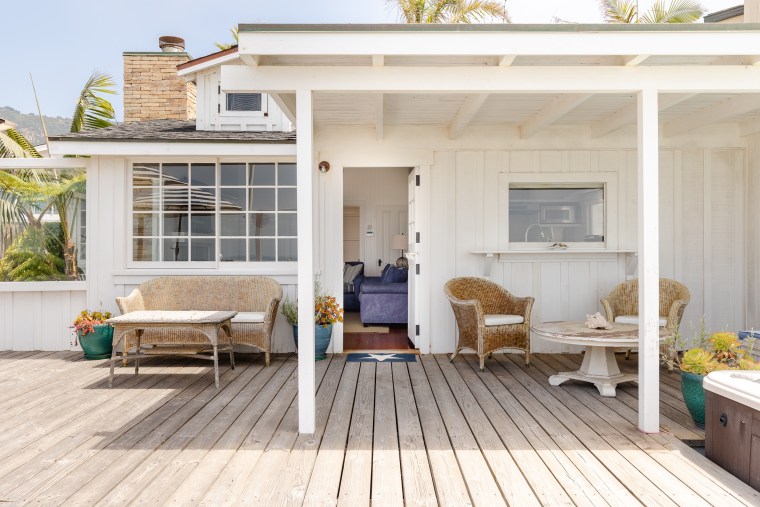 Kutcher and Kunis aren't the only Hollywood A-listers to list a home on Airbnb.
Earlier this month, Oscar winner Gwyneth Paltrow listed her gorgeous Montecito, California, guesthouse on the site.
Just like Kutcher and Kunis, Paltrow is offering up her "carefully curated" guesthouse for free for just one night — Sept. 9 — and she plans to be there to welcome her guests, too.
"My Montecito home is my sanctuary for respite and mental clarity. I go there to recharge, to daydream about what we're building at goop and to reconnect with my family and treasured friends," the actor wrote in her Airbnb listing.
She added, "Whether you're seeking a place for unexpected connection or for well-deserved solitude and reflection, when you come to stay, I hope you'll get as much joy out of the home as I do."