While some artists like to be in nature to feel inspired, you'll find Iñaki Aliste Lizarralde in his living room binge-watching popular TV shows and movies as he prepares for his next project. That's because his work is hand-drawn floor plans of famous characters' homes, and it requires not just artistic talent, but also hours in front of the television analyzing every detail of the sets.
"In total I need about 30 to 40 hours to complete one floor plan from zero to the final uploaded result," he told TODAY Home. After he maps out a basic layout on paper, he then goes back and fits the dimensions, proportions, and furniture to complete the shape of the drawing. The third and final version is a more definitive floor plan that he creates more carefully, adding colors and fabric details.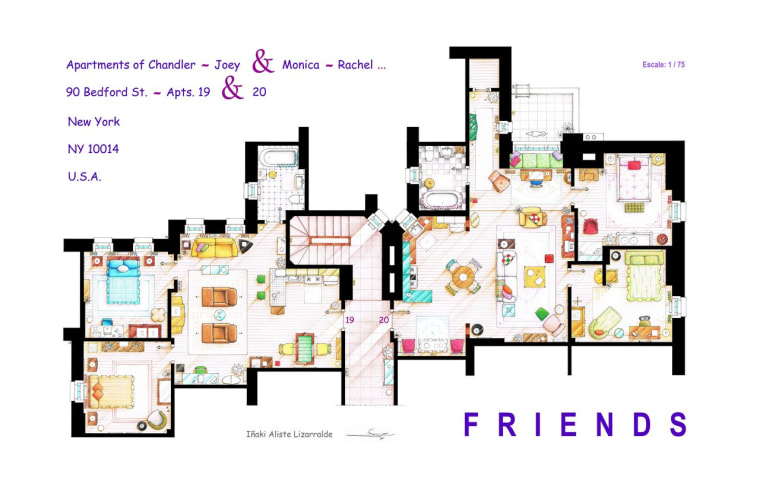 RELATED: This is how much Monica's apartment in "Friends" would really cost
Lizarralde began doing this five or six years ago with the "Fraiser" apartment. "I made the floor plan as a personal treat," he said. "I really like the series and his elegant apartment." But soon enough, his friends wanted him to make designs for them and their favorite shows.
He was asked to draw Carrie Bradshaw's apartment on "Sex and the City" and later the apartment from "Friends." His designs were becoming so popular that he began selling them online. And those first three shows have coincidentally been his top-selling designs through the years.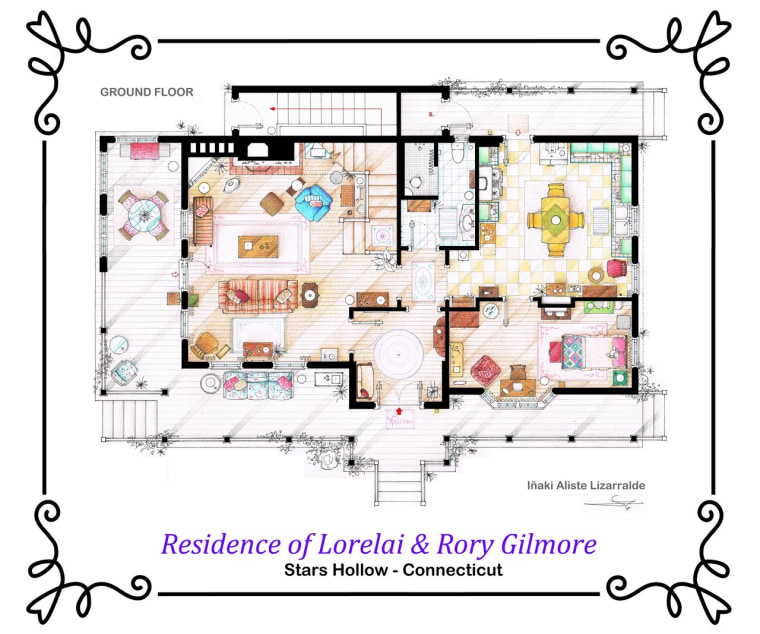 Other featured drawings include Lorelai and Rory Gilmore's charming Stars Hollow home from "Gilmore Girls," the whimsical house from Disney's "Up," and Sheldon, Leonard, and Penny's apartments from "The Big Bang Theory."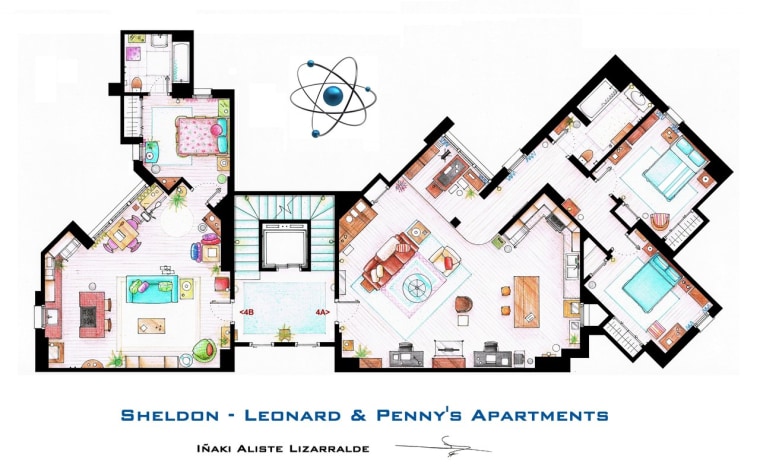 Mapping out the homes isn't an easy task though. He joked that some of the sitcoms are full of magic. "You can see a bathroom without a window through seven seasons and if the writers need to lock up some characters inside that bathroom and they need a window to escape, magically a window appears in the middle of a wall."
He also said he noticed the Golden Girl's bedrooms sometimes switched around depending on the plot, and that the Simpson's home is basically a mutant house with rooms changing positions and doors having completely different spaces on the other side of them.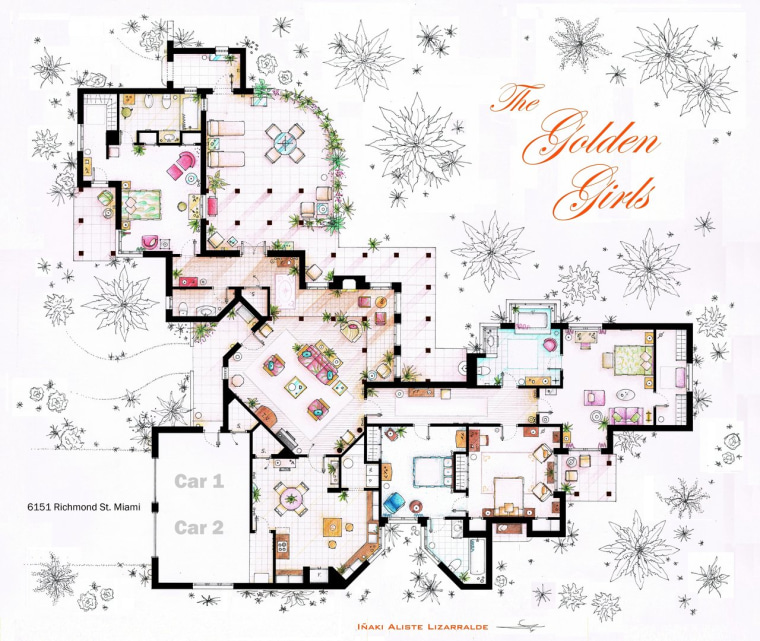 But solving all these problems and fitting all of the information in the drawings is part of the fun, Lizarralde said.
Another fun thing to note about these pieces is that they're all done by hand — no software for architecture or interior design. "I only use Windows Paint to add the text," he said.
He's currently working on new designs of famous floor plans which will include the apartment from "Girls," the bar from "Cheers," and the house from "Psycho."
From Seinfeld's city apartment to the Bradys' retro ranch, check out these sets that some of TV's most popular characters called home.
You can see more of his designs here.