If you're considering a faux Christmas tree this year, Amy E. Goodman has foraged for the best artificial trees at the best price, and now the lifestyle editor for Zulily.com is sharing what she's discovered. Goodman stopped by Studio 1A on Tuesday to share where you can find bargain buys when it comes to buying a fake Christmas tree.
High tech, low cost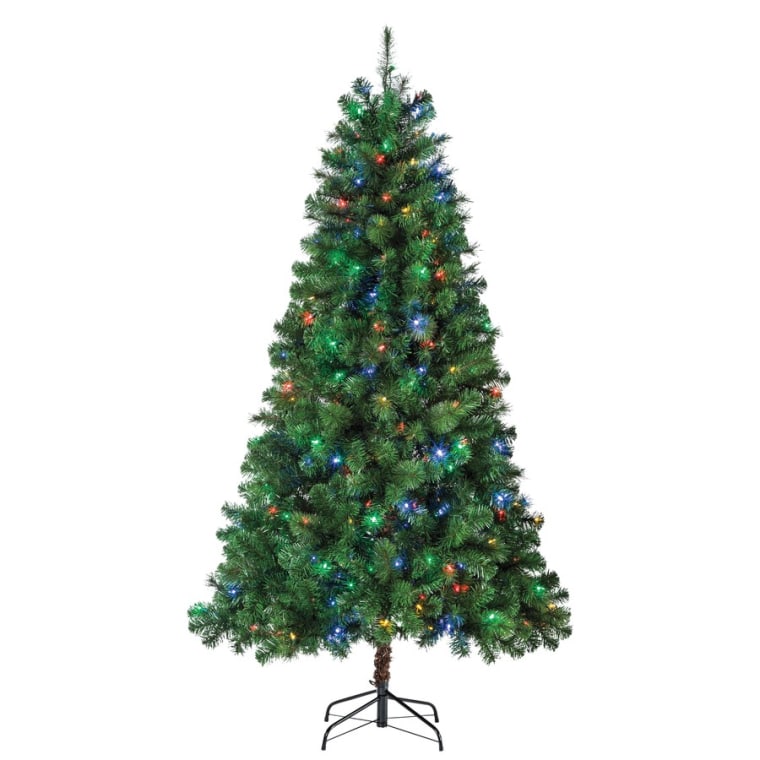 Not a fan of untangling those strings of lights and wrapping them on each branch? This artificial Christmas tree has already done the hard work for you. It has color-changing LED lights in white and multi-color that you are able to change with a simple push on a foot pedal. Its two-hinged construction and current sale price also help make this one a winner. Find it at Lowes.com for $59.

The real deal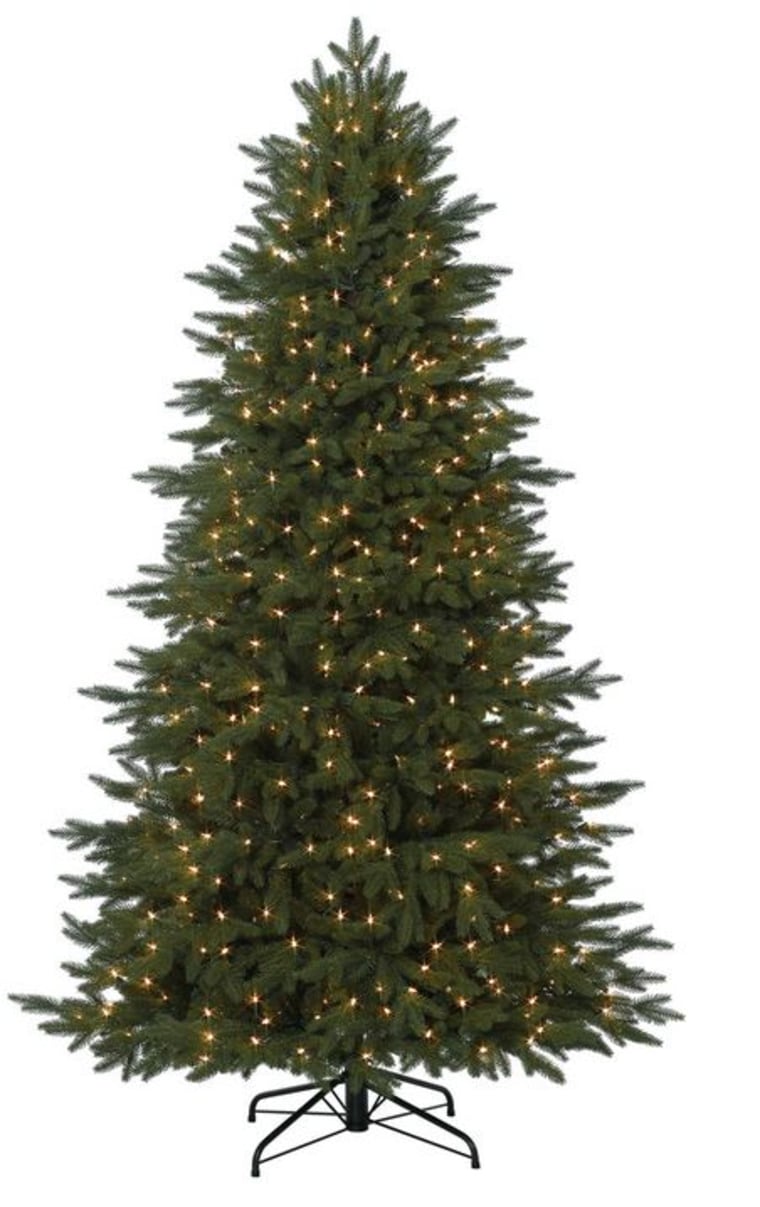 If you're worried that a fake tree will look, well, fake, think again. This tree one from Balsam Hill comes with trademarked needles carefully crafted to look like the real deal — with the added bonus of not drying up and dropping on the floor (sale price starts at $199).

Color and sparkle
If you'd rather go for an nontraditional look, Goodman has you covered with three trees each available from Treetopia at a discounted price.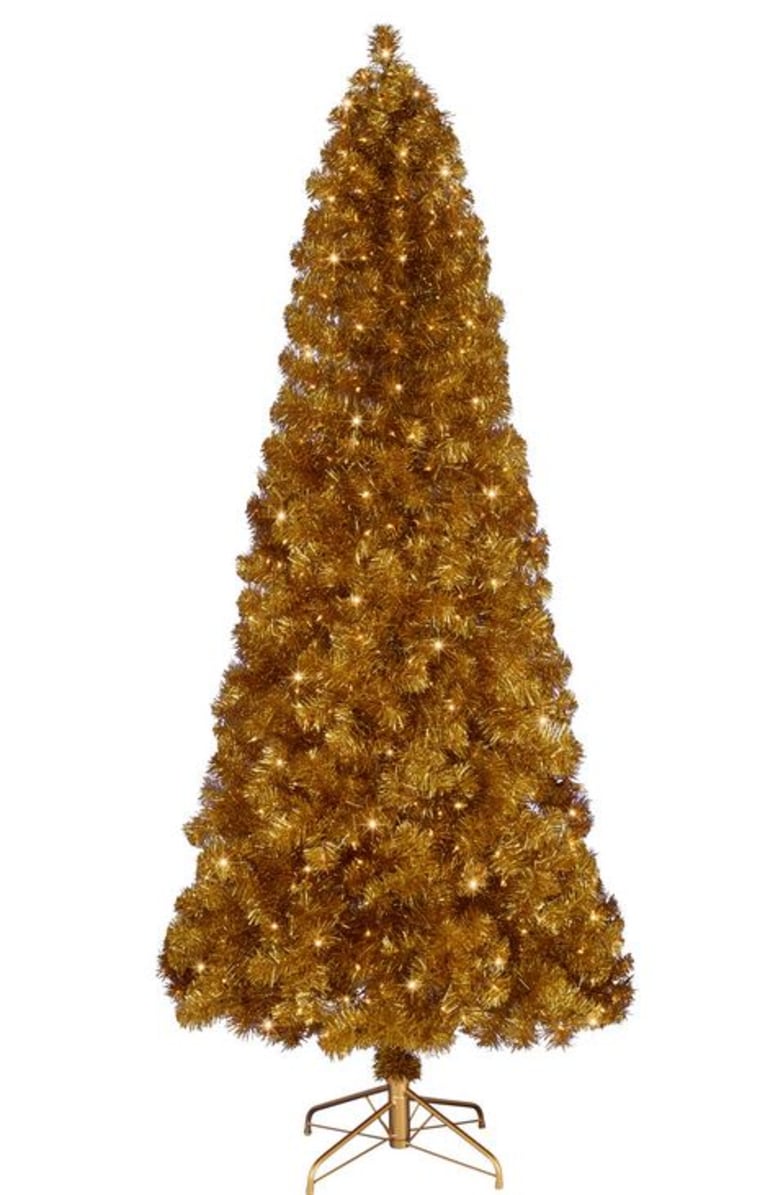 If gold is your color, check out this gold tinsel tree, available in three different sizes with marked down prices that start at $78.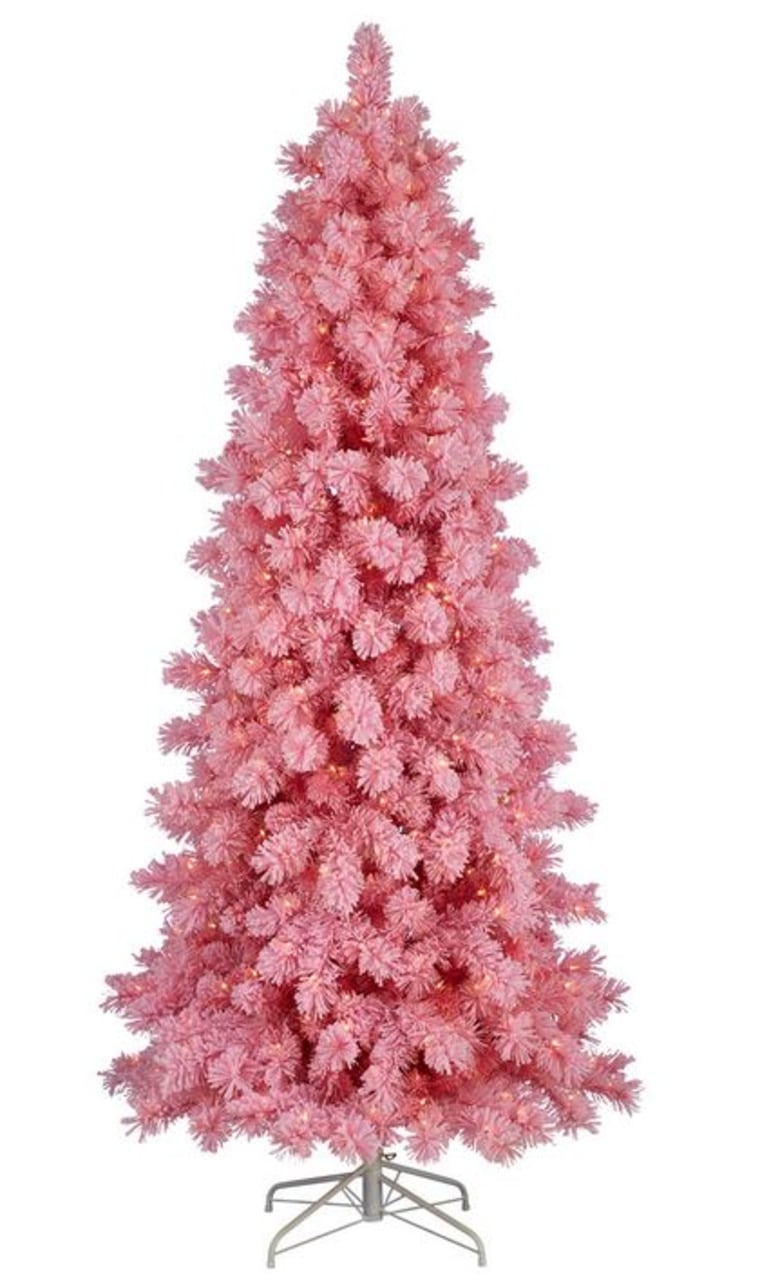 Treetopia also has a pink number — with pre-strung clear lights already installed — that would certainly make for a unique holiday look.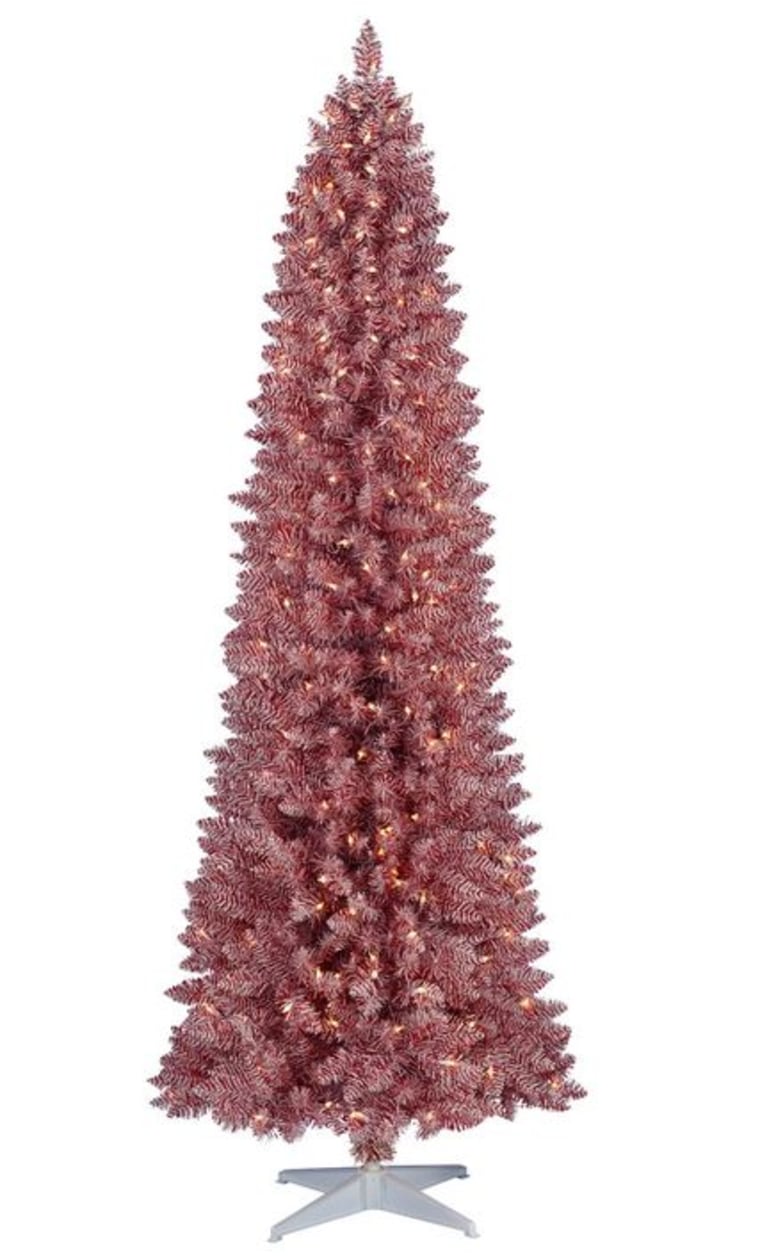 Last but not least, this slender and festive red and white tree looks like it only needs wrapped presents on the bottom to be ready for Christmas morning.  

Wall tree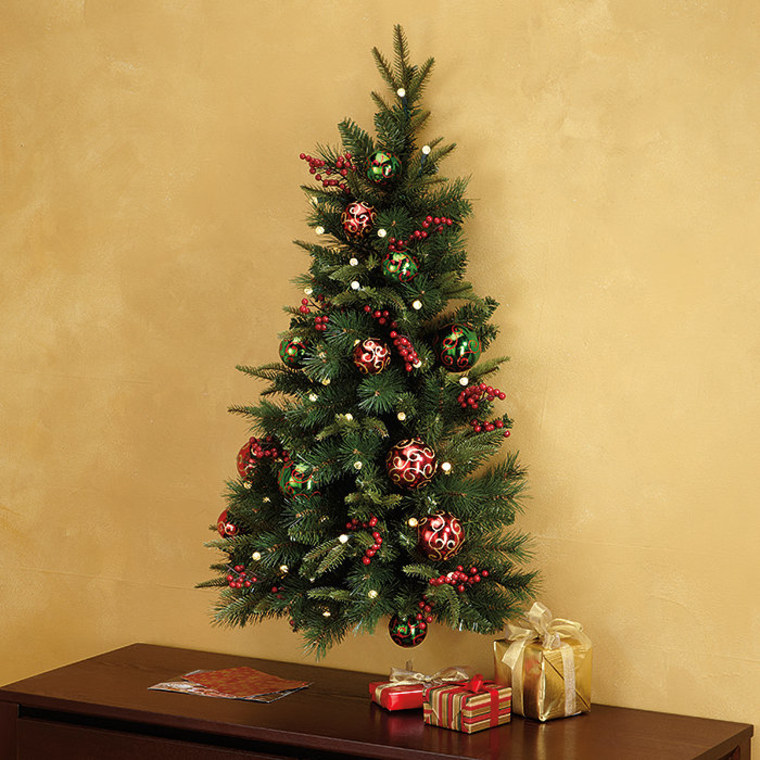 Looking to fit a tree in an extra-tight space? Consider this wall tree from Brookstone, currently on sale for $90.99. Simply hang this pre-lit and pre-decorated tree from the wall, and being battery operated, you won't have to deal with any pesky cords.

Charlie Brown tree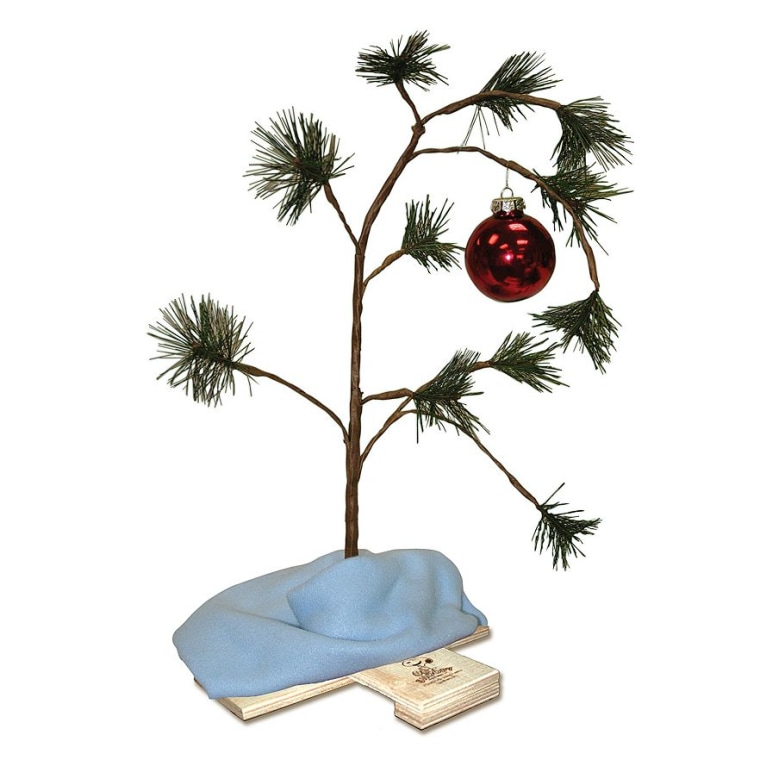 Just try not to sing the Peanuts theme song while setting up this 24-inch tree, which comes with Linus' blanket. And if you don't know the song, not to worry. The tree base plays it! Pick it up at Kohl's at a discounted price of $12.49.

Upside-down tree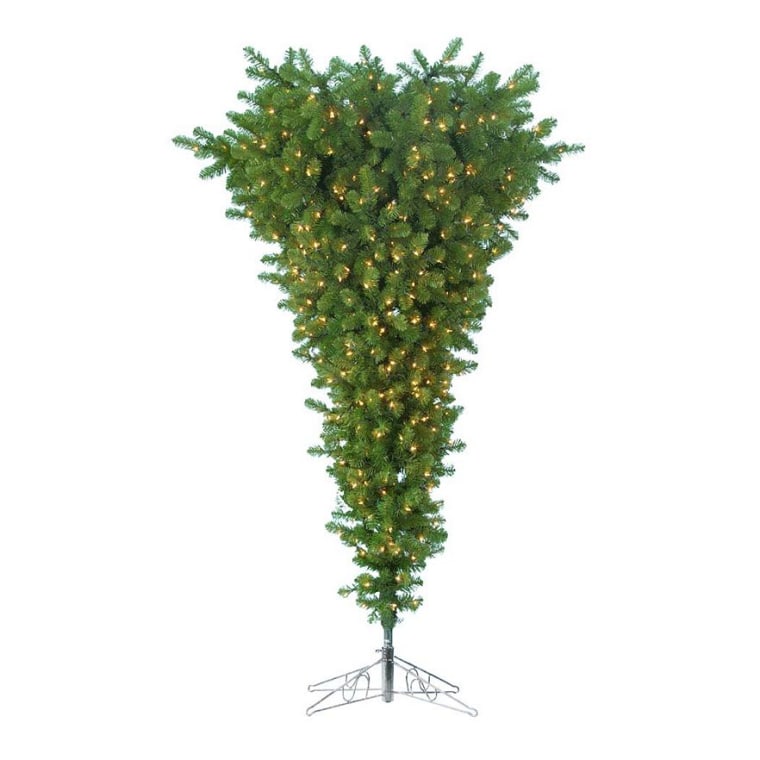 If you are really looking for something different, opt for this upside-down, pre-lit Christmas tree, currently on sale for $165.74. With 200 clear lights installed within its branches and a metal stand and center pole that offer no-fuss assembly, it will definitely be a tree your holiday guests will remember for years to come.