It's easy to see why the Fort McDowell Yavapai Nation of Native Americans bought this house in Scottsdale, Arizona.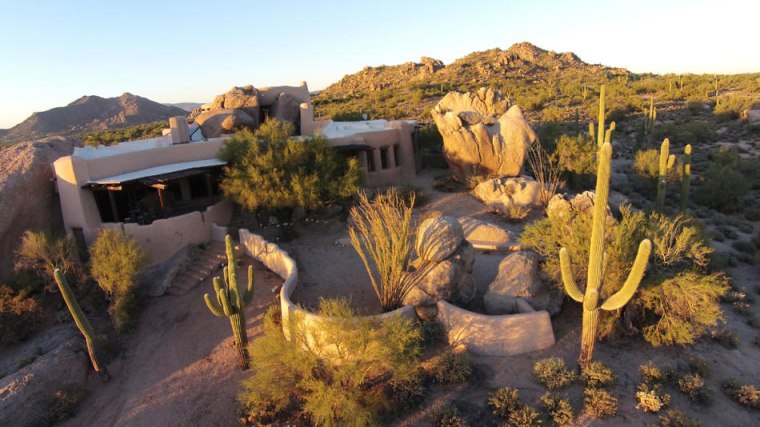 The stone walls bear ancient petroglyphs, including rare sculptural forms, and create sacred spaces where sunlight plays during equinoxes.
A couple from the Northwest built the home in the early 1980s — if "build" is the word for pouring concrete among Precambrian granite boulders and cutting windows to fit the unusual contours of weathered stone.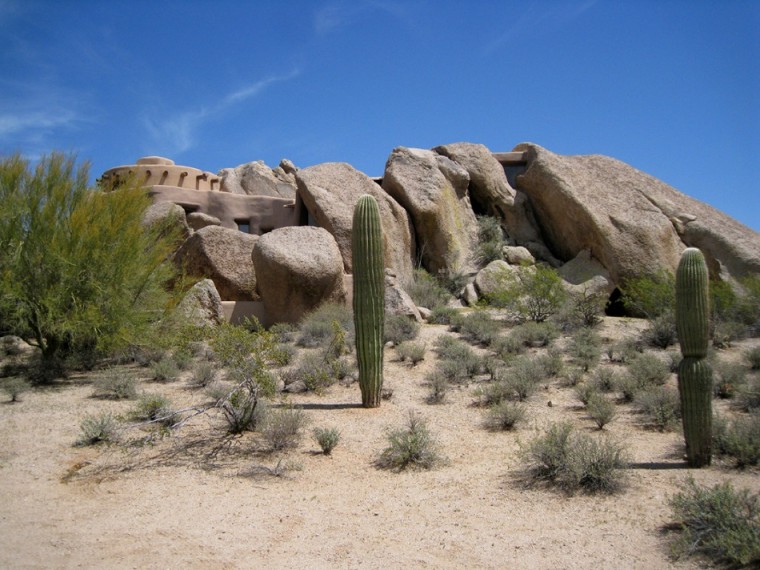 They lived there more than two decades, then sold it in the mid-2000s to the Fort McDowell Yavapai Nation, which expected to use it as a retreat center but found it was too far from their community. It's now on the market for $4.2 million.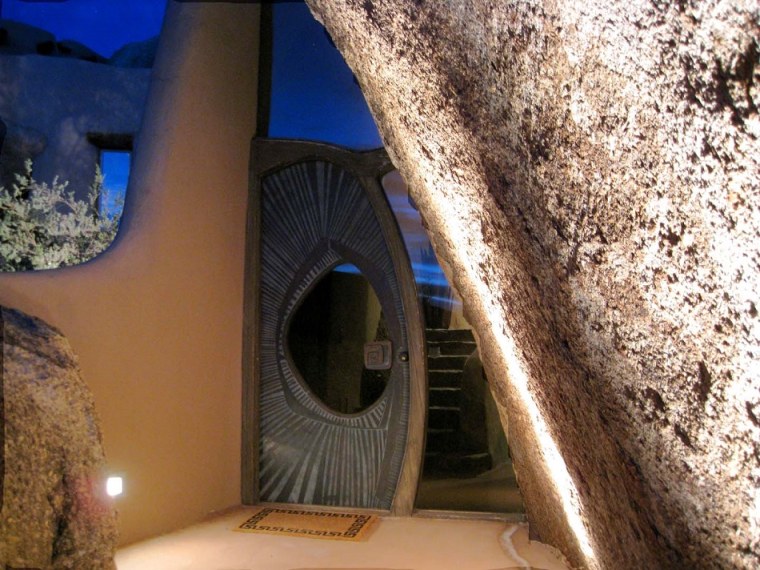 Looking at the pile of boulders, it's hard at first to pick out the five-bedroom, three-bath home among them.
It sits in the Sonoran Desert and includes amenities that prehistoric people would have enjoyed — fireplaces and mountain views — plus some they would not, such as double ovens, a super-wide stainless steel refrigerator and a master suite with a combined deep tub and shower.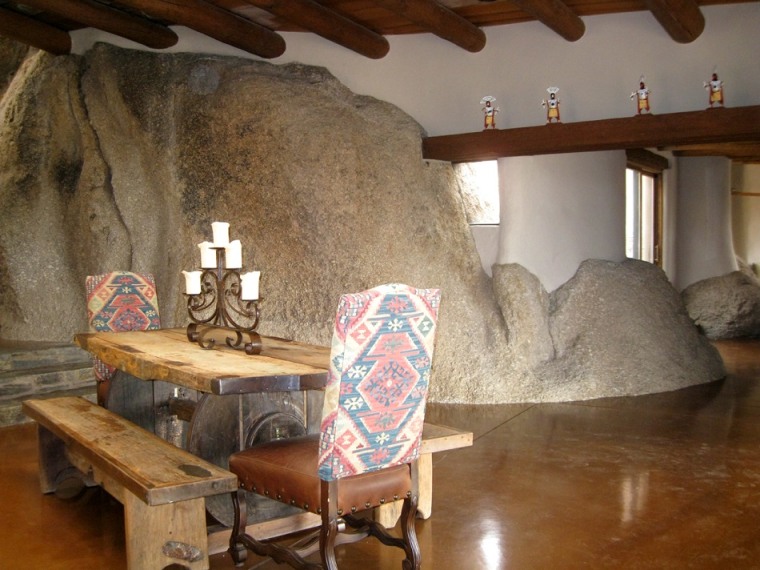 The guest room has a private patio entrance and a natural fireplace with scorch marks believed to have been left by Native American encampments.
These boulder formations also created the landscape of the famous Boulders Resort & Spa nearby, said Preston Westmoreland, the listing agent with Russ Lyon Sotheby's International Realty.
Related: