Choosing which hanger to use is a bigger decision than it seems: the right one will keep your clothes looking impeccable while the wrong choice can irreparably ruin them. Bumps and dimples can stretch out sweaters permanently while wrinkled pants can leave you fumbling for an iron when you're already running late.
Hang in there, we can help!
Chances are, you already have several types of hangers in your closet. Here's your guide to keeping all your gear looking great by choosing the right one.
Suits and blazers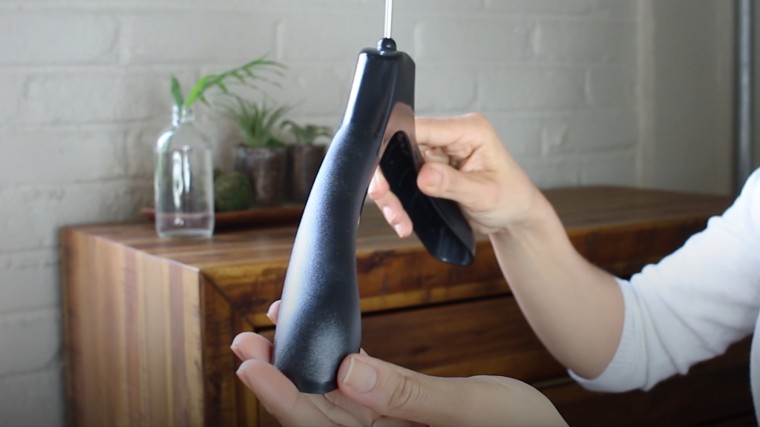 Choose hangers with wide shoulders to allow shoulder seams to rest comfortably in place.
Skirts and pants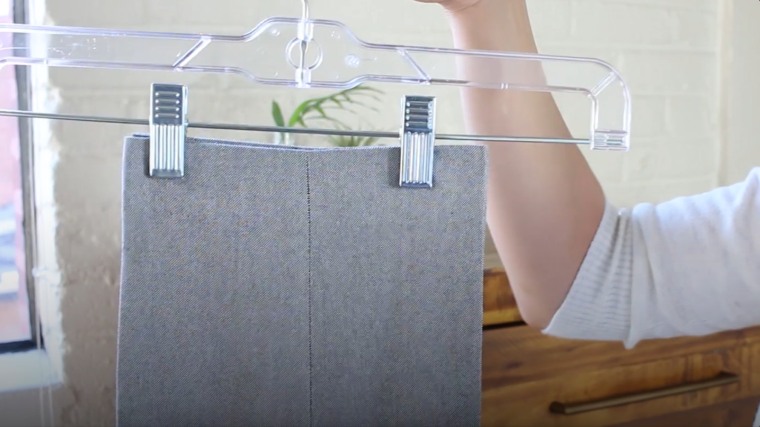 Hang skirts by the waist and pants by the cuff with rubber-tipped clips to keep clothes loose and wrinkle-free.
Button-downs, blouses and T-shirts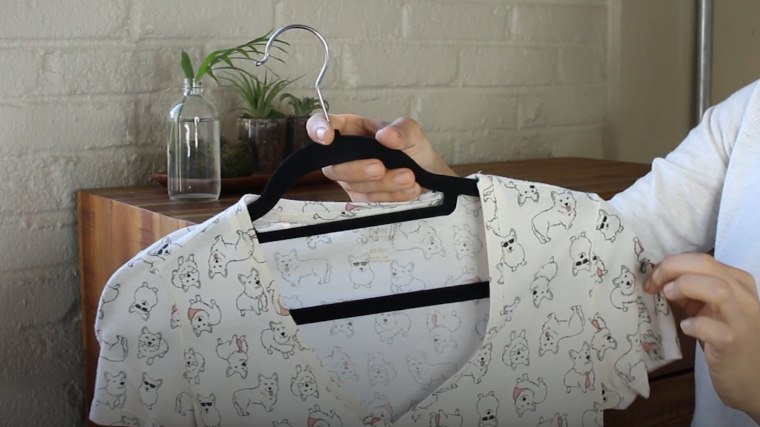 Look for curved hangers that won't dimple the shoulder. Velvet-covered varieties will keep your wardrobe from hitting the floor.
Tanks and spaghetti-strap tops and dresses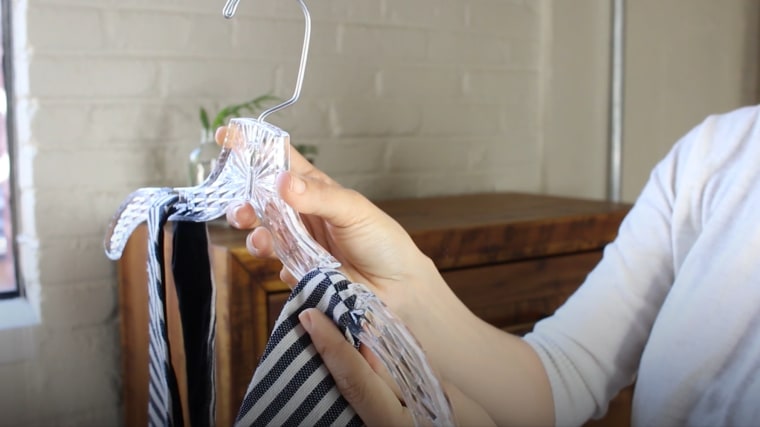 Opt for hangers with notches to secure silky straps or lock them in entirely. Don't want to invest in these hangers? We love this trick that will transform any hanger in just one minute!
Coats and jackets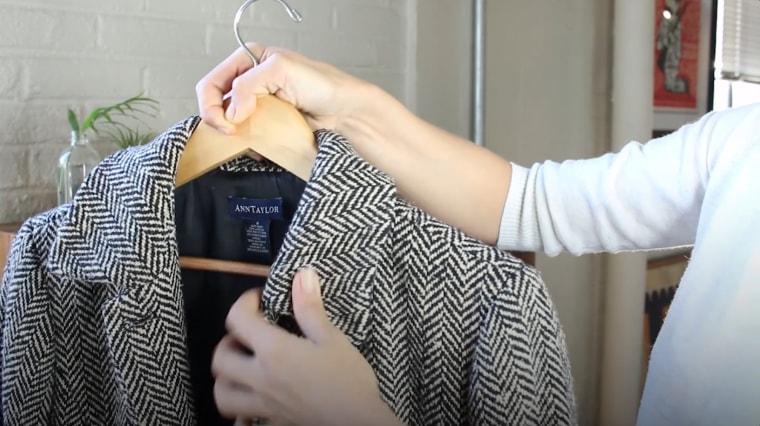 Hefty wood varieties are ideal for heavier coats and jackets. Don't forget to button or zip them up to help keep their shape, especially when they're in storage during the off-season.
Scarves, jeans and hats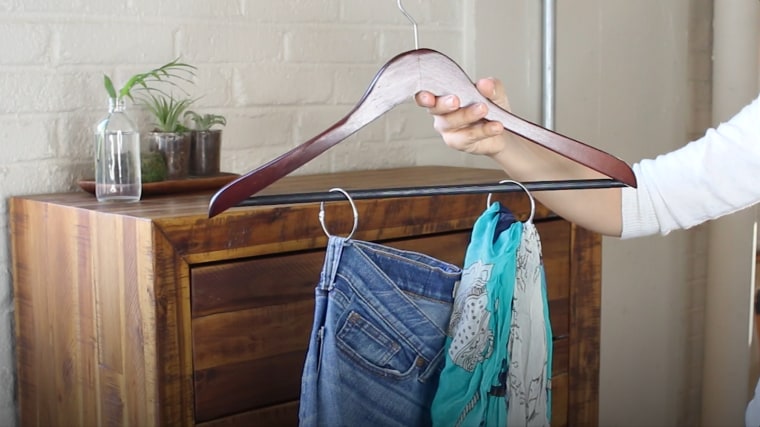 A shower ring is all you need to store scarves, jeans and hats — in fact, it's a boutique favorite. Click several rings onto a thick plastic or wood hanger, and hang scarves and hats right in your closet. It even works for jeans if you hang them by a belt loop!
Now you can consider "Project Closet Organization" complete. And if you're ready to move onto the dresser, here's a trick that'll have you folding shirts in two seconds, flat!