Michelle Obama. Michael Caine. Sarah Michelle Gellar. Joan Collins. What do all of these celebrities have in common?
They all agree that having two separate bathrooms equals one long-lived, happy marriage.
"Listen, I know that everybody can't have that, but it does help, quite frankly," Collins told James Corden on "The Late, Late Show" in September. Early in October, the former first lady echoed the sentiment on TODAY.
But just how much truth is there to the idea that separate bathrooms will keep a marriage healthy?
"We're all seeking sound bites of sage wisdom about what works in a relationship," licensed marriage and family therapist Laura Petiford told TODAY. "The reality is it's always more contextual, much deeper and highly reliant on what's important to those particular people."
In other words, "maybe."
Two bathrooms — and the admission of a preference for them — is in part a declaration of a "highly egalitarian marriage," she said. "It can be a reflection that at least in this aspect of life, there's equality."
Plus, it can be a romance saver.
"The bathroom is a space where we attend to highly intimate aspects of ourselves, and a high-risk environment to reveal habits of cleanliness, which can be contentious for couples," she said. "On a superficial level, having two bathrooms might allow for maintaining a higher level of romance, keeping a degree of mystery."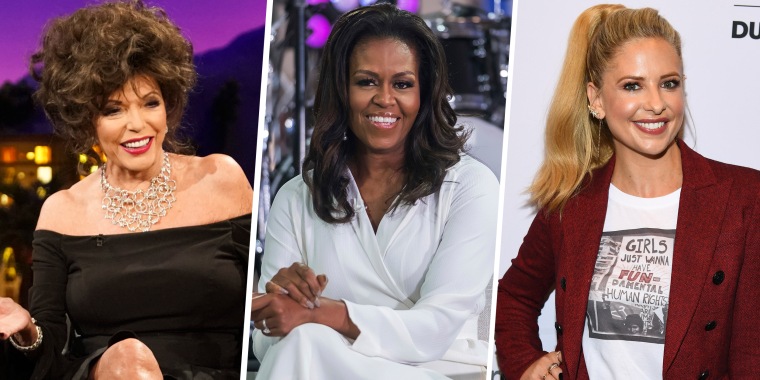 Studies on whether long-term couples share or separate their bathrooms are pretty scant, but in 2017 Honest Tea released results of a study indicating that 60 percent of those surveyed believed that being honest with your partner about your bathroom habits led to a healthier relationship.
But, as Petiford noted, any problems couple have are probably not solely about bathrooms, or any shared rooms for that matter.
"Whenever anybody comes in with a 'preventing' issue, it's really more about the dynamic that exists between the couple, rather than critical issues," she said. "As is often the case in therapy or when people have a complaint, it's almost never about the particular issue at hand, but the dynamic about the thing that's being talked about."
No surprise: It turns out the bathroom discussion can be a metaphor for an entire relationship.
"There are no shortcuts (to maintaining a long, happy relationship)," said Petiford. "We're always looking for them: Tell me what the secret is! But the bottom line is that relationships are hard work. Hard work, and a lot of communication — no matter how many bathrooms you have."