581 Amalfi Drive, Pacific Palisades, California
For sale: $11.38 million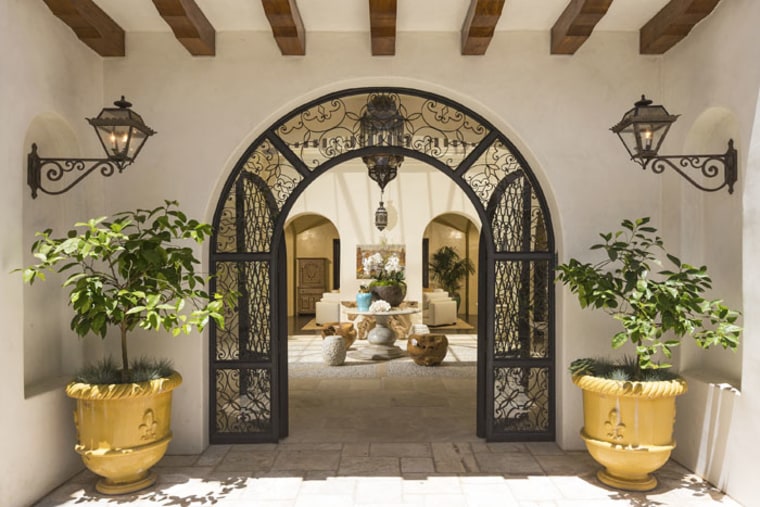 Famous clients of renowned Los Angeles architect Richard Landry are not known for their restraint.
The Brentwood estate he designed for Tom Brady and Gisele Bundchen has a moat and just sold to Dr. Dre for $40 million. Michael Jackson died in a home Landry designed (a rental), and he has designed luxurious mansions for Wayne Gretzky, Michael Bolton, Mark Wahlberg and Kenny G.
Still, homeowner Lorna Alaback did something unique when Landry started designing her dream home in Pacific Palisades: She flew him to Spain, with her, for 10 days.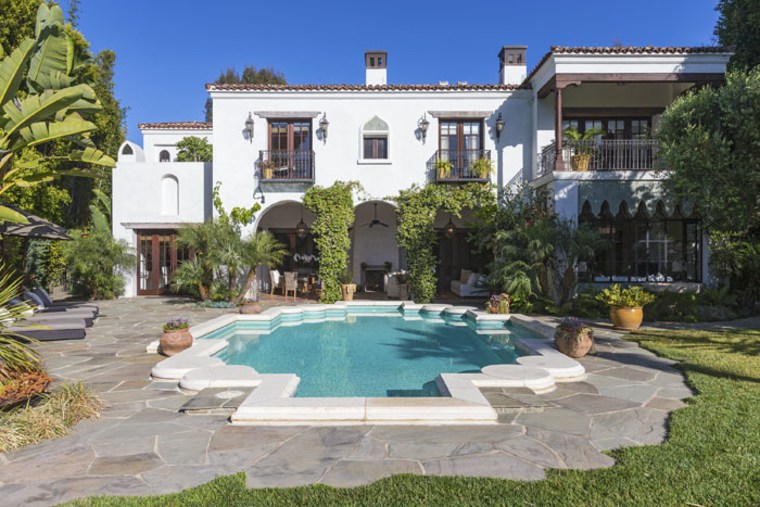 While there, the two took big inspiration from intricate details of Spanish homes. At a village street fair, they bought a coat of arms that became the model for the uniquely shaped swimming pool. They wandered into a shop where a family restored 18th-century wooden doors and gates. They bought some and had them shipped back.
Landry's work spans architectural styles, but his projects are always luxe. That's certainly the case with this home, which spans more than 10,000 square feet, with amazing views beyond disappearing living room walls, a walled courtyard and a circular motor court.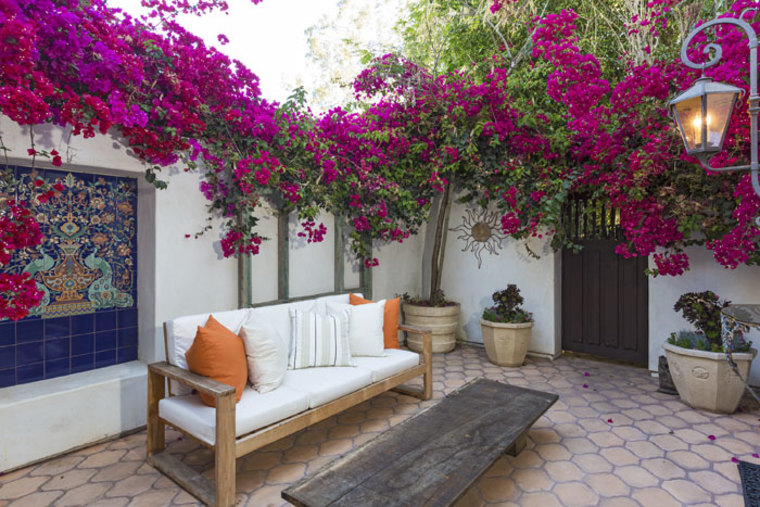 The Andalusian and Moorish architectural details make use of tile, plaster, wood and stone. The home greets visitors with a two-story, dramatic entryway and dining and living room. Each of the six bedroom suites includes a balcony or patio.
Architectural Digest featured the home when it was finished, and the neighbors took note, as well. According to listing agent Chad Rogers, Goldie Hawn and Kurt Russell stopped by to ask for a tour when the home was completed in 2003, and Diane Keaton stopped the owner at her mailbox to see if she could take a peek.
More from Zillow:
Rumor Confirmed: Dr. Dre Buys Tom and Gisele's Estate
Before & After: Spanish Living Room Goes from Basic to Beautiful