When Anne Hathaway needs some quiet time to work on a project, this is where she goes to escape distractions.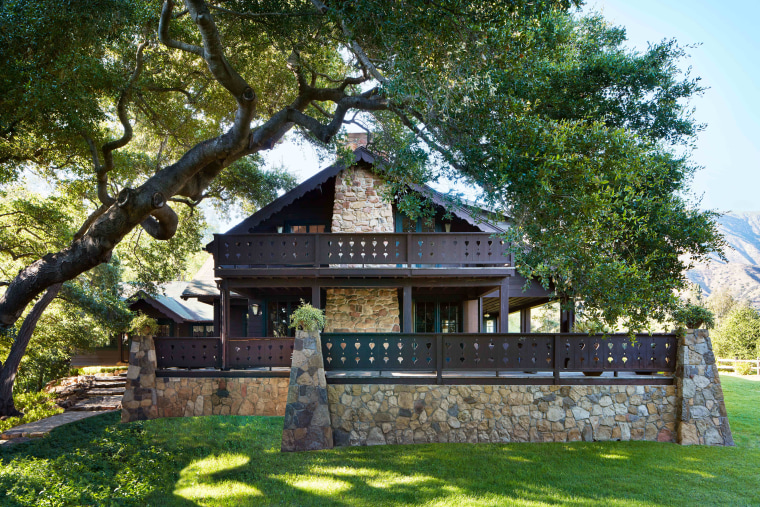 The California country home that serves as the Oscar-winning actress's retreat was previously owned by fashion designer Yves Saint Laurent and, later, director Wes Anderson. Hathaway and her husband, jewelry designer Adam Shulman, worked with Pamela Shamshiri of Los Angeles' Studio Shamshiri to renovate the historic home, which is now featured in Architectural Digest.
Feeling like it could be straight out of a fairy tale, the home features enchanting exterior stone walls with cozy interior wood-paneling throughout.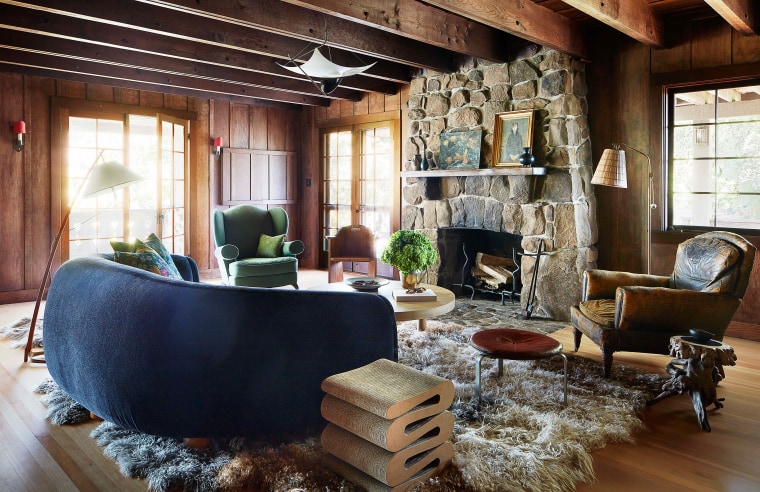 Hathaway, who recently announced she and Shulman are expecting their second child, said that she finds inspiration "in the glorious mountains and the birds singing in the thicket," adding that "there's music inside and out."
The living room boasts multiple sets of French doors that bring in fresh outside air and sounds of nature. There's also a magical-looking stone fireplace, perfect for those days and nights when you want to feel extra snuggly.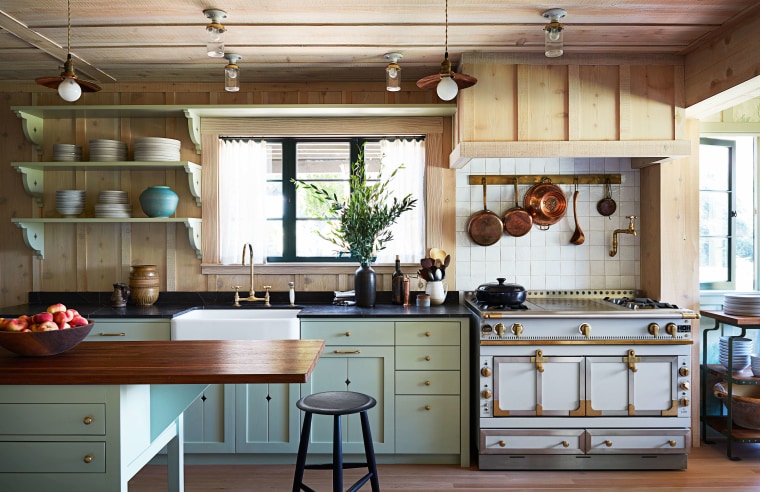 In the modern, country-style kitchen, you'll find calming shades of robin's-egg blue and pale green. Vintage copper pendant lights hang above a long, slender island. The real showstopper here, though, might be the handcrafted French range from La Cornue. Shiny pots and pans hang above, ready to be used for an old-fashioned, homestyle meal.
Outside on the terrace, there's another beautiful fireplace and comfy sofas that look like an ideal place to relax.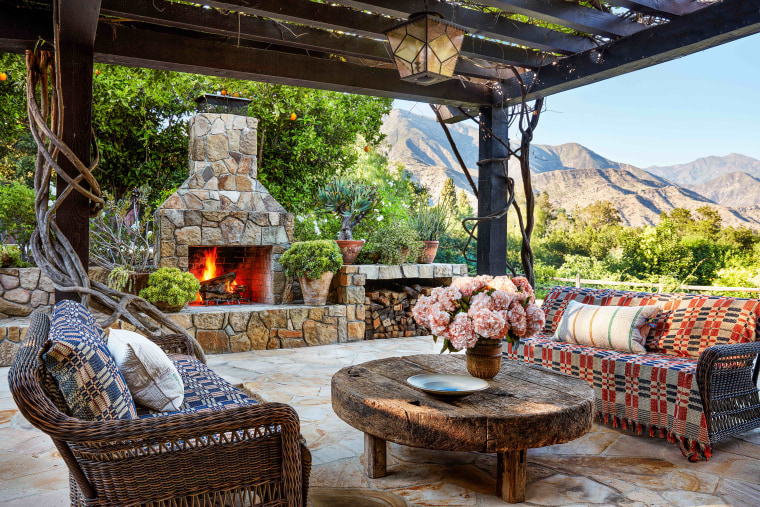 "This is a house that expands and contracts based on how many people are here," Shulman told the publication. "When it's just us and the baby, it feels very quiet and contemplative — the house feels like it holds you. When there are lots of people around, it opens up with energy and fun."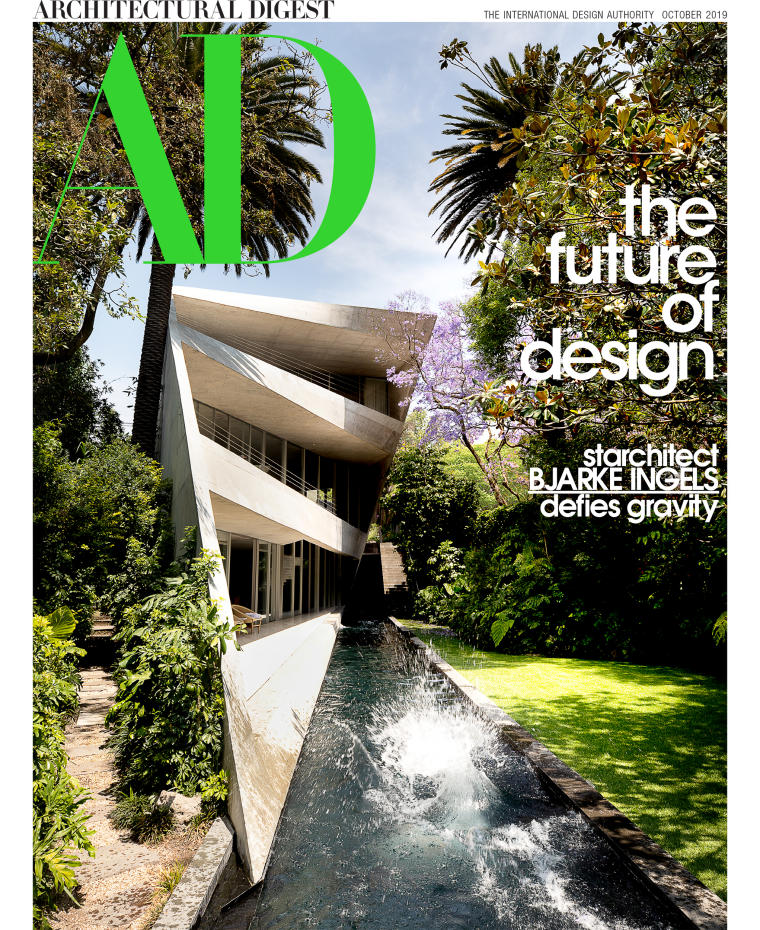 See more pictures of the stunning property in the October issue of Architectural Digest.