As Amy Van Dyken-Rouen adjusts to her new life in Arizona, she's received a big helping hand from George Oliphant, host of the home remodeling show "George to the Rescue," and his team.
While the Olympic swimmer recovered in a Colorado hospital over the summer from an ATV accident that left her paralyzed below the waist, Oliphant and his team remodeled the Arizona home that she shares with her husband, Tom Rouen.  
The home makeover — designed to give Van Dyken-Rouen greater wheelchair accessibility — was kept secret from her, with Oliphant and Tom Rouen working together to arrange the logistics.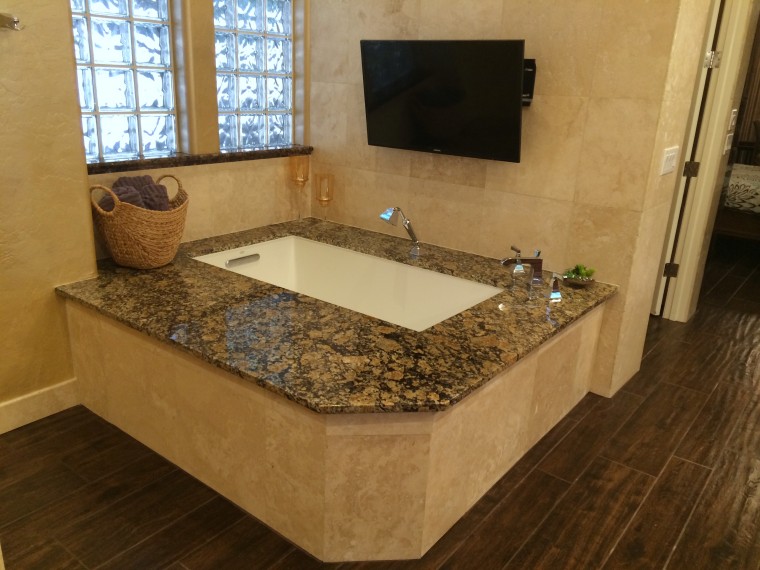 When Van Dyken-Rouen came home earlier this month, she found a new bathtub with an 22-inch granite border that allows her to easily transfer to the bath out of her wheelchair, plus a lowered vanity and computer-operated shower so she can precisely set the water temperature before rolling under the water.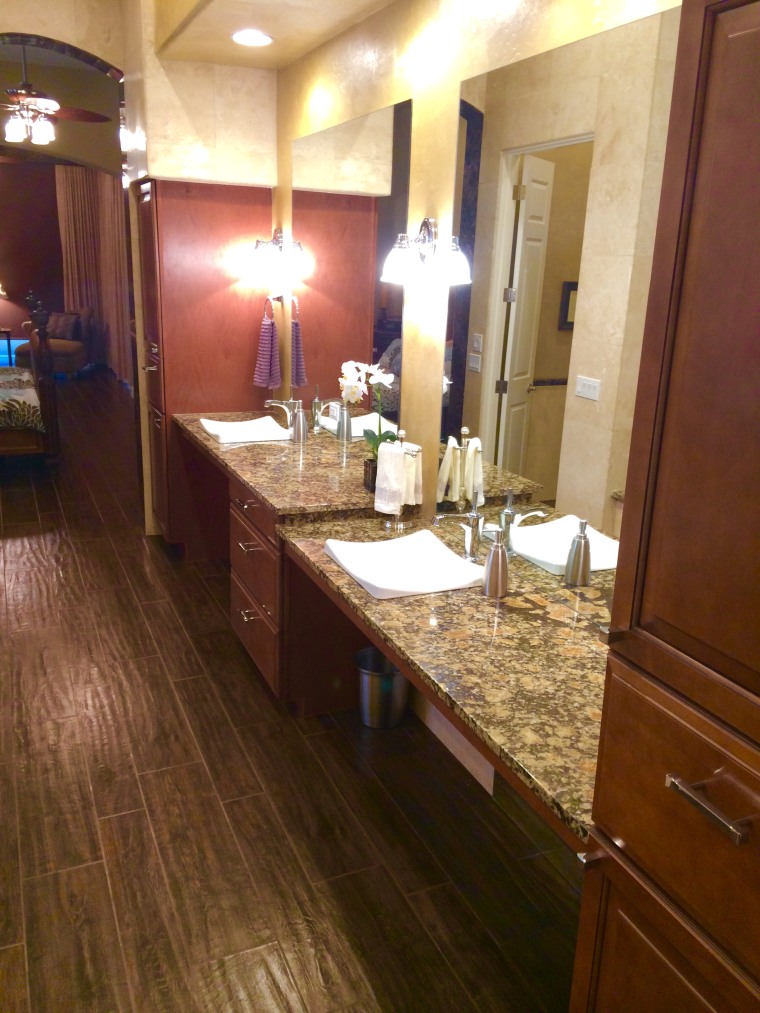 Oliphant also worked with the organization company Tailored Living to swap out out-of-reach closet rods and replace them with tiered rods that she can easily pull down with a handle. The remodel also meant removing shelving from under the swimmer's kitchen sink and stove so she can more easily reach the sink and cook for herself, as well as a larger — and lower — kitchen island to maximize counter space.

He also installed ramps and a lift in the couple's pool, making Van Dyken-Rouen completely independent in terms of getting in and out of the water.
"She has all the functionality she had before, but even more so," Oliphant told TODAY.com.
Helping with the project was a group of Van Dyken-Rouen's best girlfriends, neighbors, family members and other women who refer to themselves as "Amy's Army."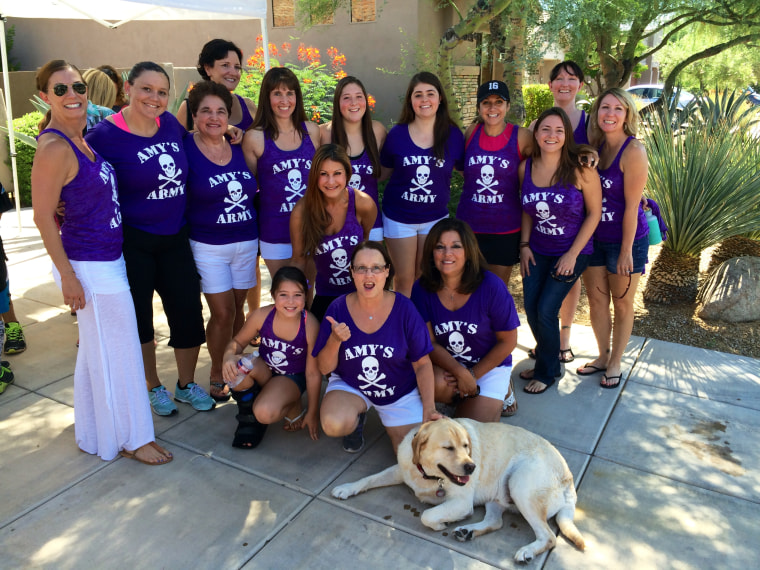 "They did the dotting of the I's and the crossing of the T's," Oliphant told TODAY.com, adding that the group organized Van Dyken-Rouen's belongings in a way that would make the most sense for her. The women also came to the house daily to help and bring food and water to the team. 
"They were kind of the gasoline. They were driving for us, keeping everyone's spirits up."

For Oliphant, who grew up in Van Dyken-Rouen's home state of Colorado, the project was a personal one.
"When I heard about her story, it was a local hero who had been injured," he told TODAY.com. "It's now all about making the most of her new reality."
Watch "George to the Rescue" on NBC on October 18 to watch the remodel from start to finish and to see Amy Van Dyken-Rouen's reaction to her home.