In 2012, the 10 most expensive homes in the U.S. started at $65 million. A year ago, the bottom of the list jumped to $75 million.
Now, anything in the $60 million, $70 million or $80 million range doesn't even come close. The most expensive listings are another breed this fall, starting at $98 million and going up to $150 million. Eight of the 11 most expensive homes in America are priced at nine figures.
But don't confuse price for hype. These listings are ultra-exclusive. Many aren't on the Multiple Listing Service (MLS), with addresses revealed to serious buyers by appointment only.
$150 million
Owlwood estate, Holmby Hills, CA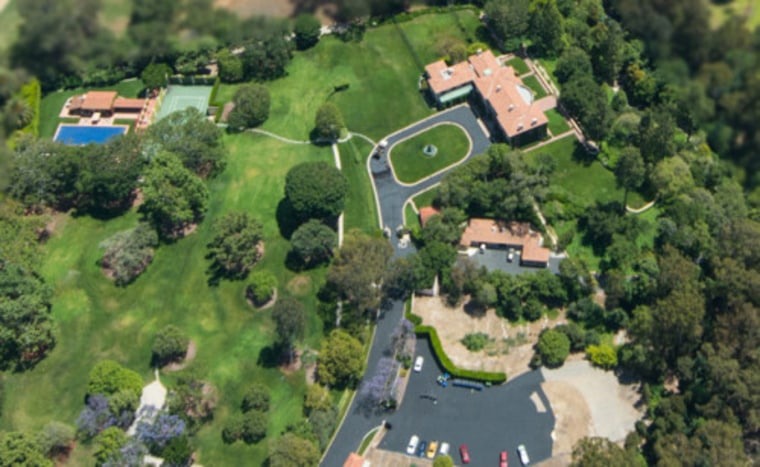 Location, design and pedigree are the triple threat when it comes to high-end real estate. Owlwood has them all. The trophy estate spans three parcels and includes an entire street in Los Angeles' coveted Holmby Hills. The home's past residents include Marilyn Monroe, Sonny and Cher and Tony Curtis, among others.

The property first claimed the title for the most expensive listing this spring when it was listed with The Agency. Rodeo Realty's Josh Flagg and Ann Dashiell now hold the listing.
See more Los Angeles homes for sale.
$139 million
935 Hillsboro Mile, Hillsboro Beach, FL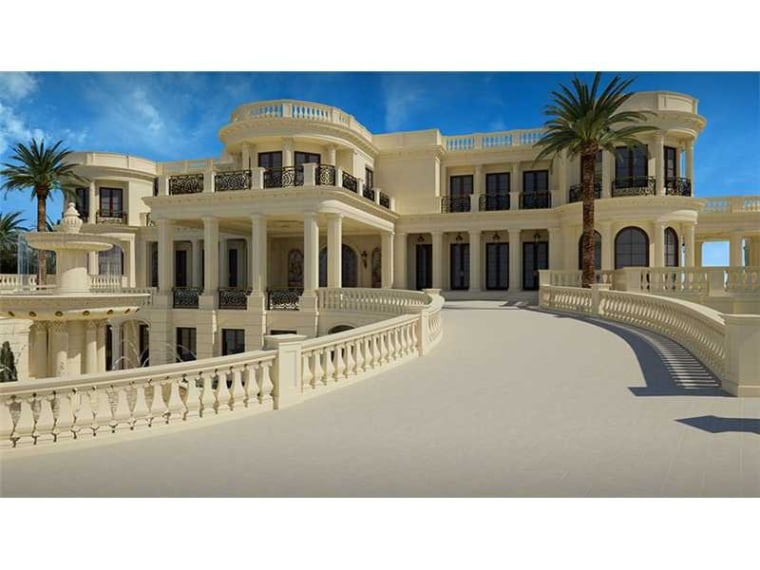 Le Palais Royal made headlines in September when it hit the MLS for $139 million, making it the most expensive publicly listed home in the country. Located on an exclusive strip of beach called "Hillsboro Mile" or "Millionaires Mile," the property has double-digit everything: 11 bedrooms, 17 baths, 22-karat gold-leaf finishes, a 26-foot fountain and 30-car garage. It was also the first private home in the country to have an IMAX home theater, starting a trend in the luxury market.

Property records show the home is owned by Robert N. Jacobson, though the beneficiary of the trust is reportedly Robert Pereira, founder of Massachusetts-based Middlesex Corp. William P.D. Pierce of Coldwell Banker Residential Real Estate holds the listing.
See more Hillsboro Beach homes for sale.
$135 million
1011 North Beverly Blvd, Beverly Hills, CA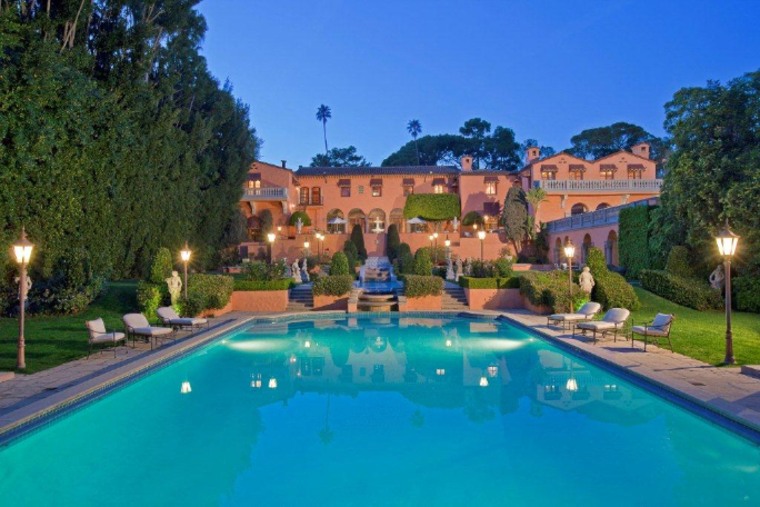 While Le Palais Royal is a new entrant to the most expensive homes list, The Beverly House is a veteran. First listed for $165 million in 2007, the estate's price was reduced to $95 million in 2010. It was then advertised as a rental before being listed for $115 million in 2013. The current listing, held by Jeff Hyland of Hilton & Hyland, is priced at $135 million.

The home is located in the heart of Beverly Hills and was once owned by publishing magnate William Randolph Hearst and actress Marion Davies. The Kennedys are also said to have honeymooned here.
See more Beverly Hills homes for sale.
$125 million
2500 E Valley Rd, Santa Barbara, CA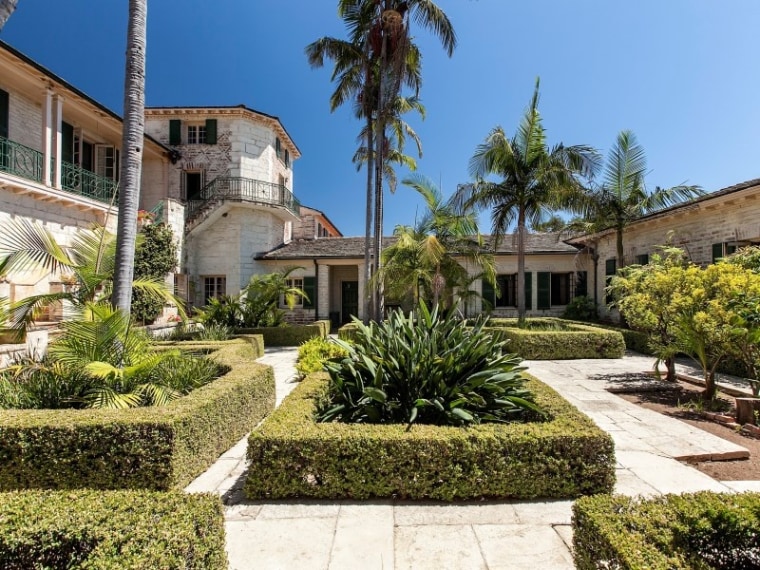 When Rancho San Carlos hit the MLS for $125 million in September, it made a big splash. The 200-acre estate has been owned by the same family for nearly a century in Montecito, an oceanfront community attracting celebrities like Ellen DeGeneres. And with a main residence housing more than 30 rooms, plus extensive equestrian facilities and 10 additional guest cottages, the estate also boasts an "unprecedented, grand scale." Harry Kolb of Sotheby's International Realty holds the listing.

See more Montecito homes for sale.
$118.5 million
10 West St, New York, NY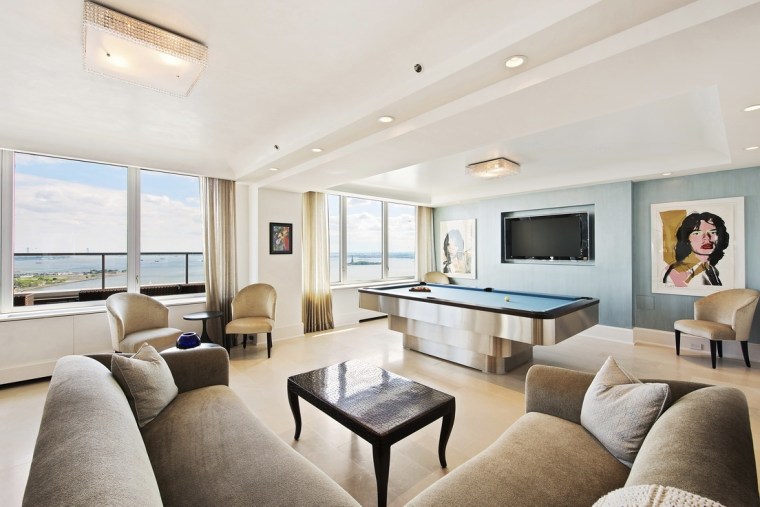 Three contiguous penthouse suites at Manhattan's Residences at the Ritz-Carlton are being offered together for $118.5 million. This is the highest asking price for a downtown home in New York,according to the Wall Street Journal. And the combined 15,434 square feet would be one of the largest single-family residences in Manhattan, though Curbed is doubtful anyone will bite.

The suites comprise the building's entire top two floors, with the potential for 12 or more bedrooms and 15 or more bathrooms. Ryan Serhant of Nest Seekers International holds the listing.
See more Manhattan homes for sale.
$110 million
Pumpkin Key, Key Largo, FL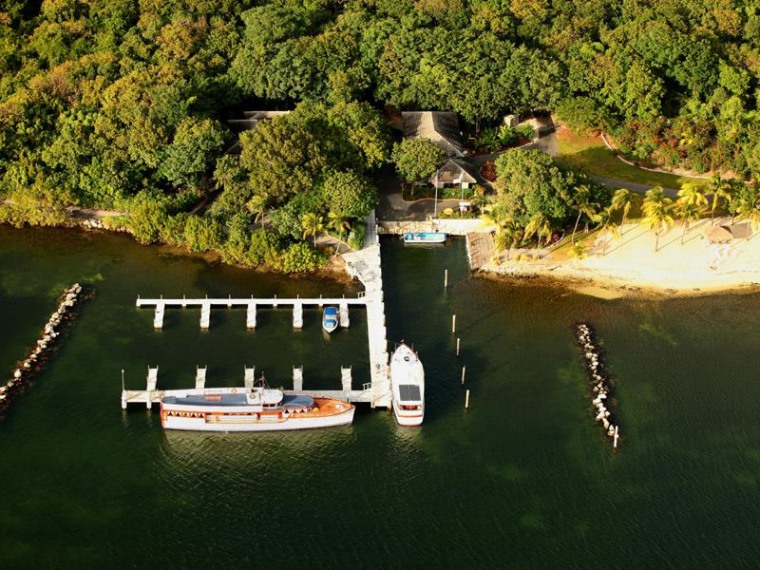 Pumpkin Key includes a three-bedroom residence, but it's more known for its land — 26 lush acres on a tropical island in the Florida Keys. Only a 10-minute helicopter ride to Miami's South Beach and with room to dock a mega-yacht, the property is ideal for an owner who likes to travel in style. The island also has several leisure amenities including championship golf courses and world-class tennis and lawn sports. Russell Post of Sotheby's International Realty holds the listing.

See more Key Largo homes for sale.
$108 million
Homer's Pond on Martha's Vineyard

Homer's Pond on Martha's Vineyard consists of three oceanfront parcels, totaling 314 acres. A property of this size is rare for the coveted island south of Cape Cod. Each parcel has multiple lots that can be purchased separately, starting at $22 million, or together for $108 million. The entire 314-acre property includes a four-bedroom home, one-bedroom beach house, 1,200 feet of shoreline and a 35-acre freshwater pond. South Light Property LLC is marketing the property.

See more Vineyard Haven homes for sale.
$100 million
150 W 56th St, New York, NY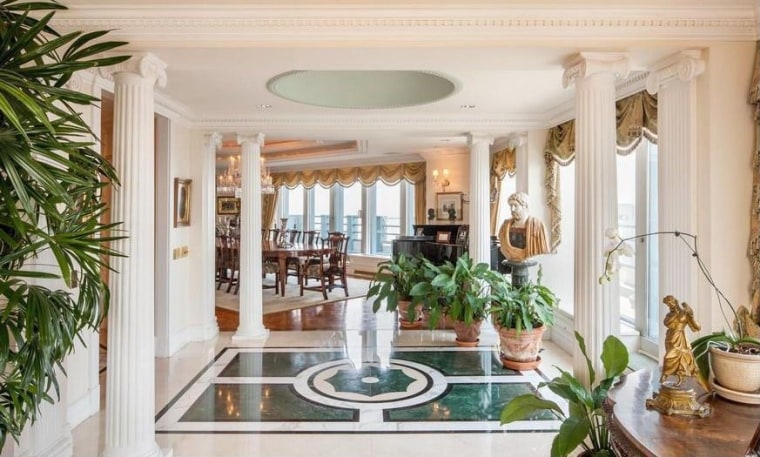 Manhattan's Cityspire penthouse may not rival the Ritz-Carlton trio in terms of size, but it's the highest terraced residence in the country, according to the listing description. With panoramic views of Central Park, the Empire State Building and Manhattan, the home has a prime location spanning three floors. It also has six bedrooms, nine bathrooms, a private elevator, wine cellar, maid's quarters and 3,000 square feet of outdoor living space. Coleen Brooks of Klar Realty holds the listing.

See more New York homes for sale.
$99 million
(undisclosed address), Palm Beach, FL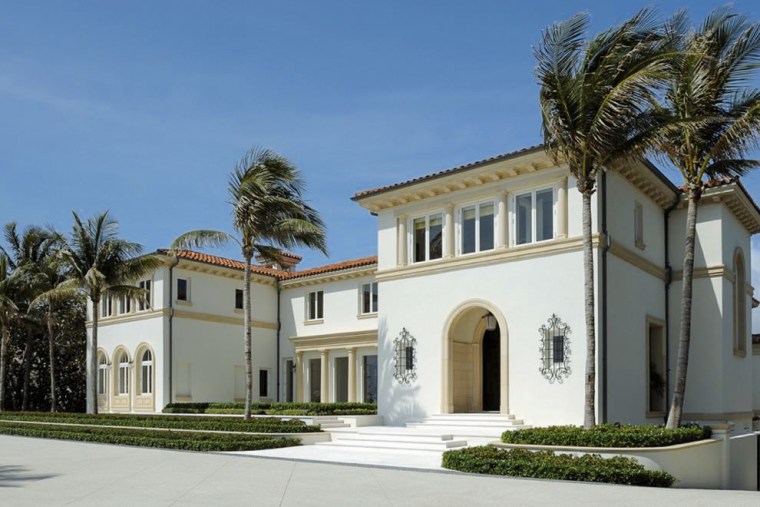 This custom estate is located at the second highest point in Palm Beach, according to Corcoran listing agents Paulette and Dana Koch. It also offers simultaneous views and access of Lake Worth Lagoon and the Atlantic Ocean with a 200-foot lakefront dock on one side and white sandy beaches on the other. The interior features a two-story living room, commercial pizza kitchen and high-end finishes throughout.

See more Palm Beach homes for sale.
$98 million
Crespi Hicks Estate, Dallas, TX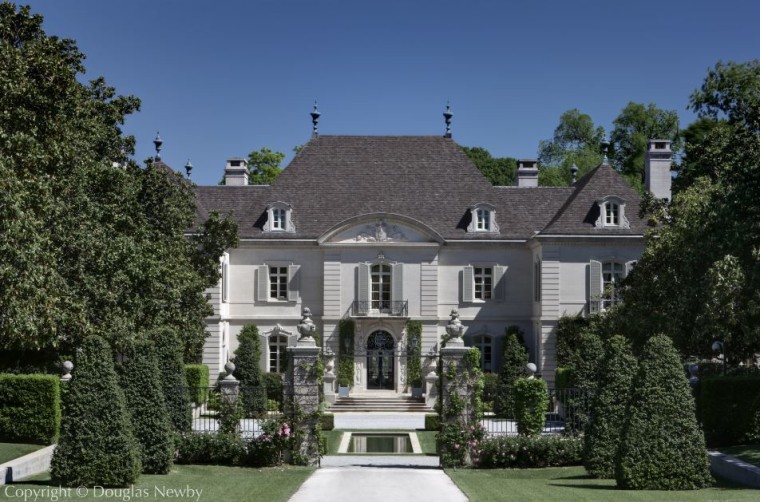 The entire 25.25-acre Crespi Hicks Estate is being offered for $98 million. Alternatively, the 1939 estate home, guesthouse and pool house may be purchased with 10 acres of meadow, creek and forest for $60 million.

Originally designed by architect Maurice Fatio and renovated by architect Peter Marino, the home is known for its refined architecture and perfect proportions. Listing agent Douglas Newby also notes it's "in the most prestigious neighborhood in Dallas."
See more Dallas homes for sale.
$98 million
12 E 69th St, New York, NY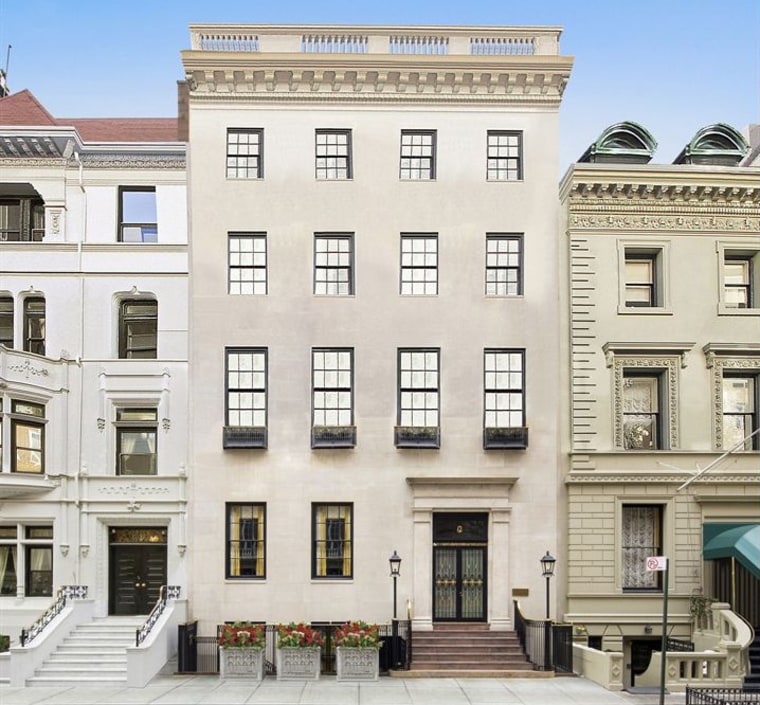 Modeled after the Palace of Versailles, this rare 40-foot-wide Manhattan mansion features European-imported materials and state-of-the-art systems. Vincent Viola, a Wall Street investor and owner of the NHL's Florida Panthers, owns the place with and his wife, Teresa, who heads Maida Vale Designs. After purchasing the property in 2005 for $20 million and completely renovating the 16,000-square-foot interior, the couple listed the home in December 2013. Corcoran's Gabriella Dufwa holds the listing.

See more Upper East Side homes for sale.
Related: