To help get you ready for Thanksgiving, the TODAY's Take anchors are sharing some of their favorite dishes, along with the recipes, so you can make them for your guests. Willie Geist and Tamron Hall prepared their scrumptious mashed potato recipes and now Al Roker is sharing his mom's recipe for sweet potato poon — a crustless pie topped with bubbly browned marshmallows. 
Sweet potato poon
From Al Roker's mom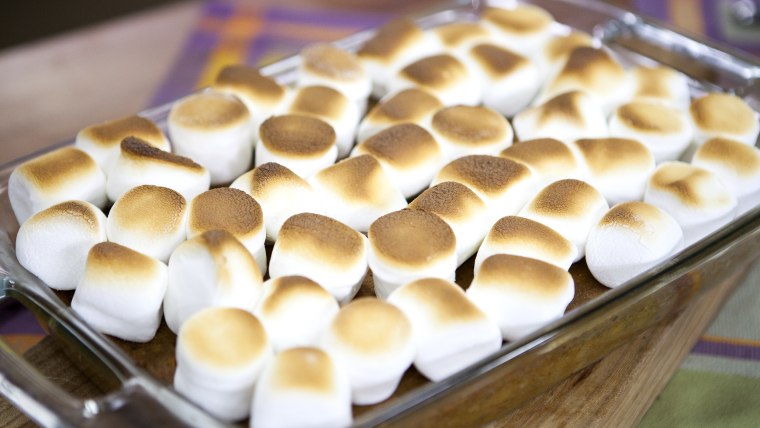 Ingredients

6 large sweet potatoes 

4 tablespoons baking powder

1 teaspoon salt

1 stick unsalted butter

1 cup flour

1 cup dark brown sugar

1 cup crushed pineapples, drained

1 teaspoon cinnamon

1 teaspoon nutmeg

1 teaspoon allspice

1 bag large marshmallows

Directions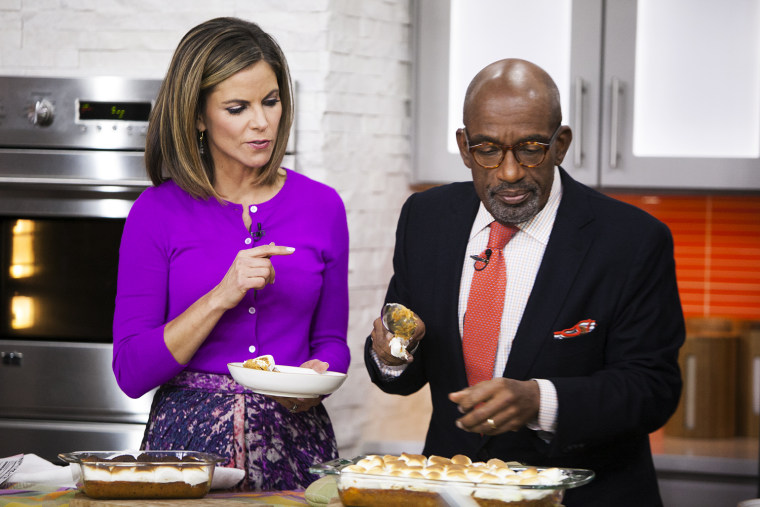 Preheat oven to 350 degrees.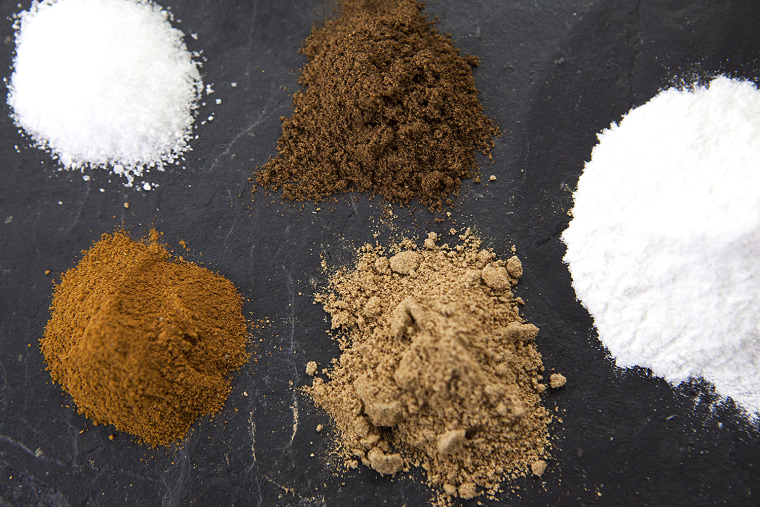 Boil the sweet potatoes until soft. Mash potatoes with 1 stick of butter in large bowl.

Add flour, sugar, salt, baking powder, cinnamon, nutmeg and allspice, and mix together. Fold in crushed pineapple and pour into a buttered 9 X 12-inch Pyrex dish.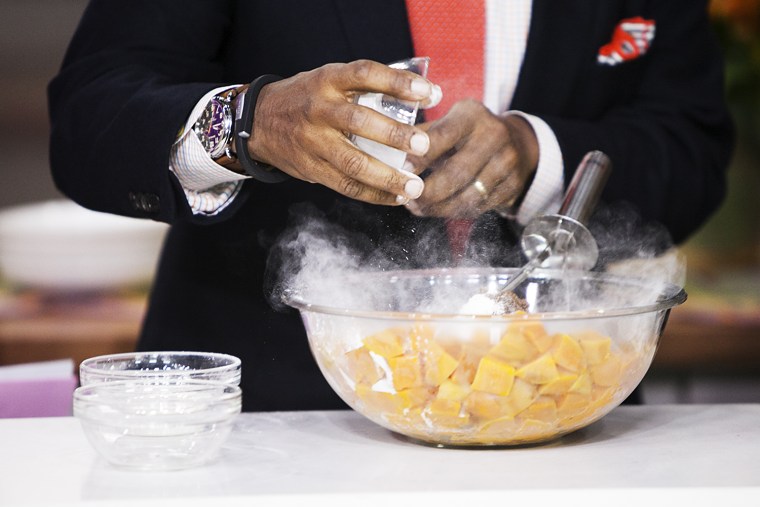 Bake for 30 minutes or until brown on top. Remove from oven, layer with marshmallows and place under broiler until marshmallows are toasted brown on top. 

Be careful: They will catch fire very quickly!
Show-stopping sweet potatoes: 5 easy new recipes for this Thanksgiving standby