Rapper and music producer Akon is marketing his ethereal Los Angeles-area mansion by the nickname "Heaven" after a top-to-bottom refresh.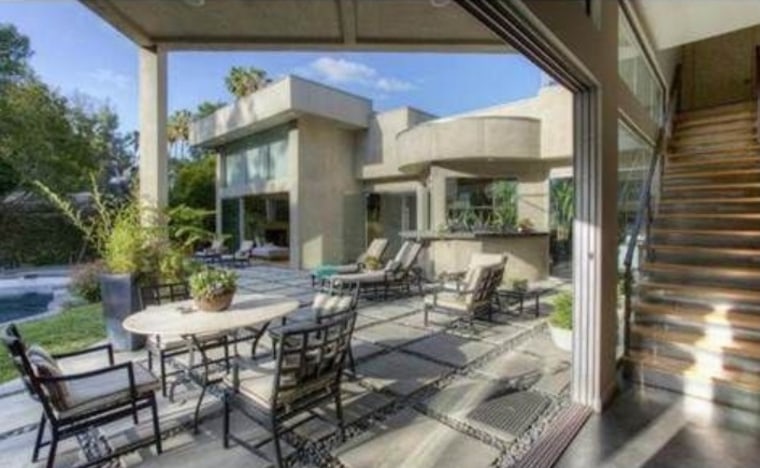 And then he wrote a listing description that reads like R&B liner notes: "Lifted. Inspired. Alive. Music, the muse, beckons. The sound. The soul. The studio. This is Heaven."
The five-time Grammy winner, whose main residence is in Atlanta, bought the home at 5421 Lubao Ave, Woodland Hills, California 91364 last September, when it was gray and a little outdated. He made everything bright white, including the interior and exterior walls, the furniture, the patio, the pool, the floors, the railings and accessories.
The 4,098-square-foot home in Woodland Hills has three fireplaces and a beach-entry pool, five bedrooms, 5.5 baths and a recording studio. It also has a pay phone mounted on a bright blue wall — the one piece of decor Akon chose to keep after his purchase.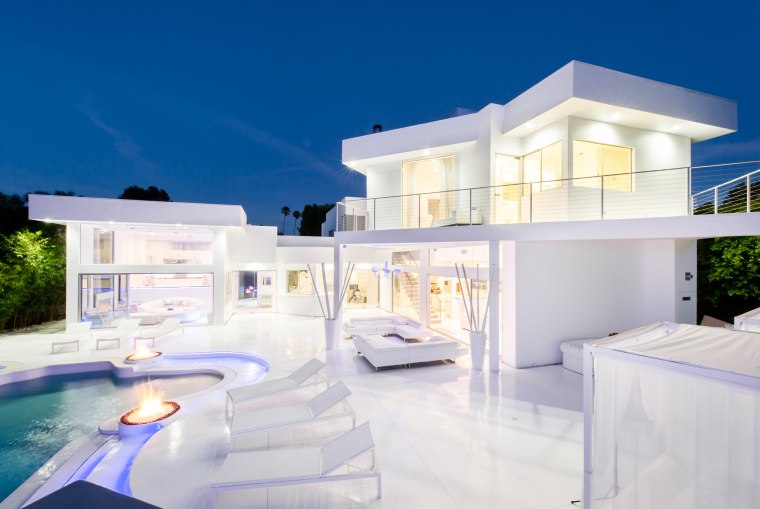 Akon bought it for $1.95 million. He's selling the house for $3.5 million, or $4 million with the recording studio equipment and all the (white) furniture.
The listing is held by Aimee Stern of Coldwell Banker Beverly Hills North.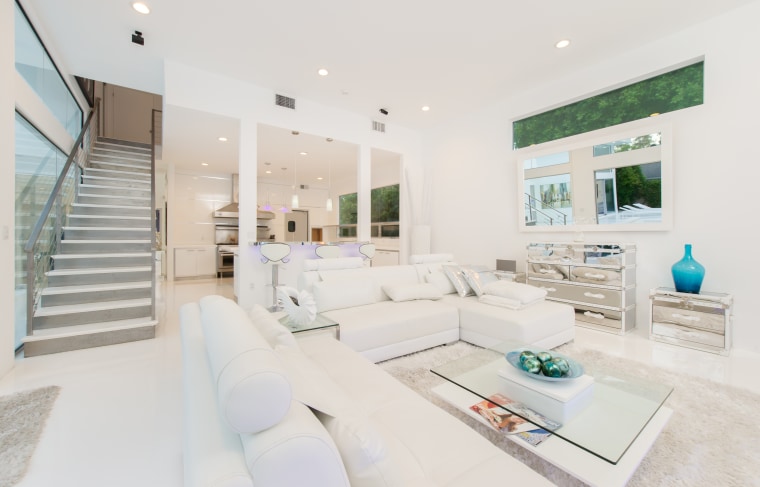 See more before and after photos on Zillow blog.
More from Zillow: 
Emily Heffter, a reporter and writer for Zillow Blog, covers celebrity real estate, unusual properties and other real estate topics. Read more of her work here.